kooo architects adds transparent floating halos as a screen to jewelry store in Suzhou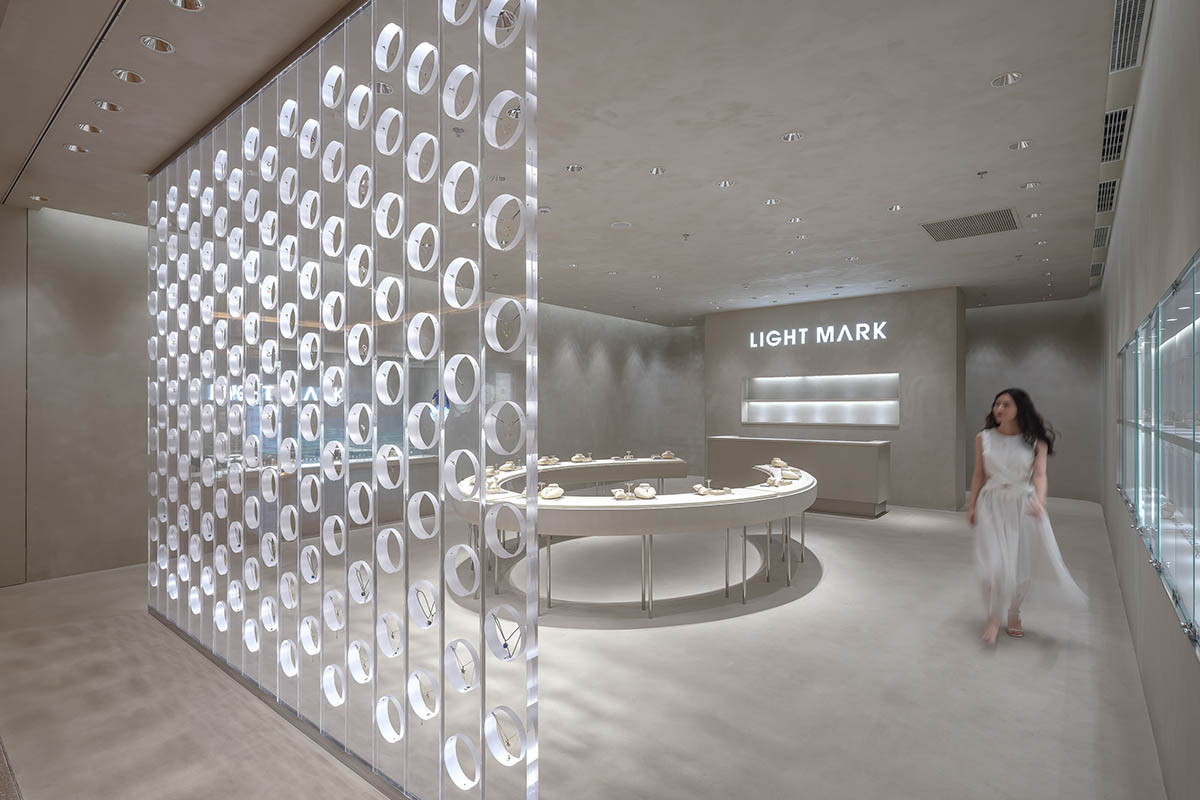 Japanese architecture studio kooo architects has designed a jewelry store that features a transparent screen with floating halos to showcase jewels vertically in Suzhou, China.
Named Light Mark Suzhou Store, the 120-square-metre interior was designed for the Chinese jewelry brand "LIGHT MARK". LIGHT MARK is a comparatively new brand, their product SKU includes not only wedding jewelry but also casual series.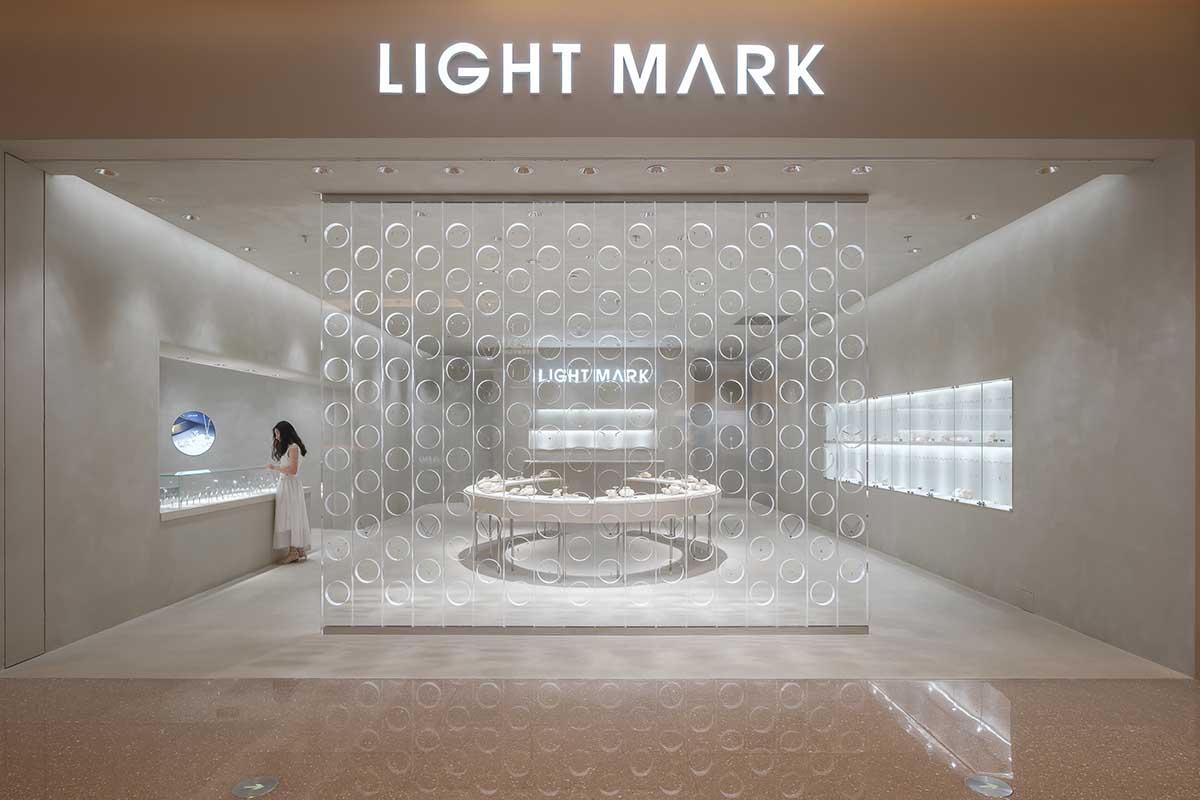 Therefore, the studio tried to start from the perspective of window shopping, create a design that would draw the customer's eyes from the outside, then fascinate them to look inside the store.
Generally, for a clothing store or shoe store, customers are more or less able to see the design of the products from outside the store.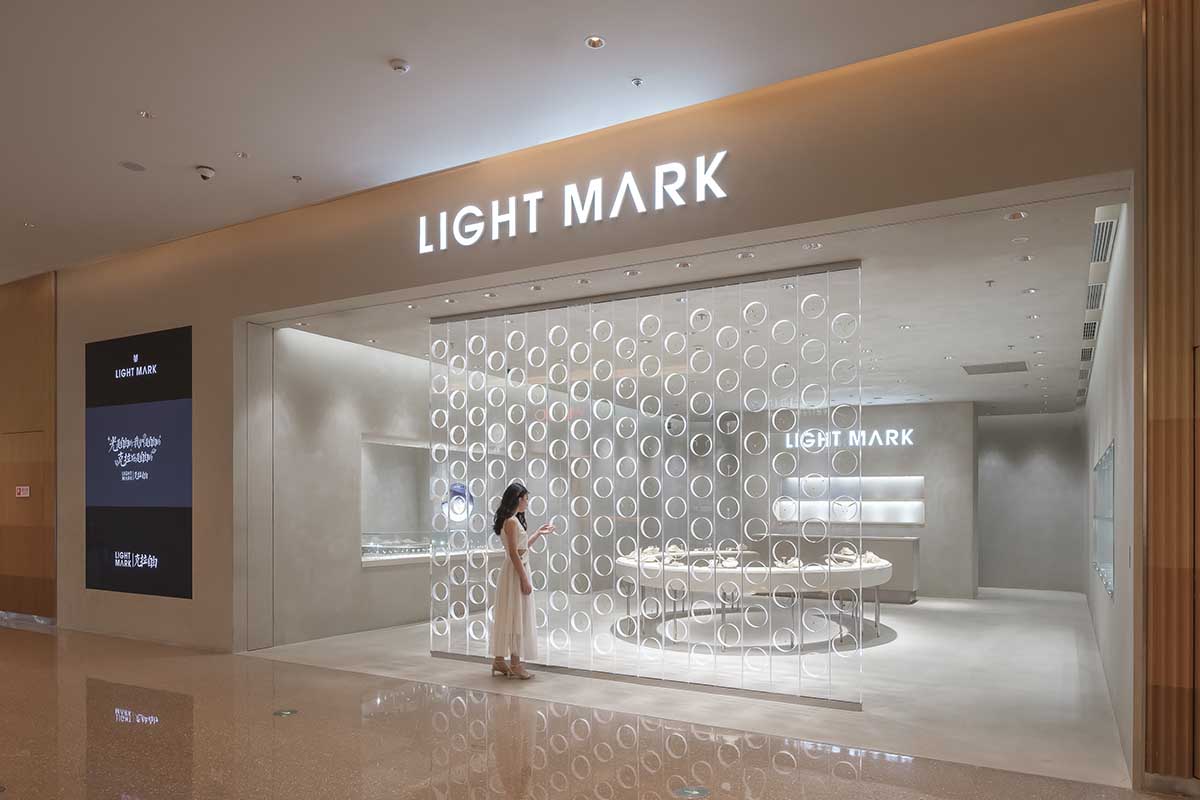 However, when it comes to the size of the jewelry, customers can barely intuitively feel the design of the products from the outside. On the other hand, traditional jewelry stores with gorgeous decorations present their products in glass cases, with staff on the other side.
Such a presentation method works for customers who have a clear intention to buy comparatively high-end jewelry. However, customers who merely want to look around or causally view the jewelry design might feel like being turned away.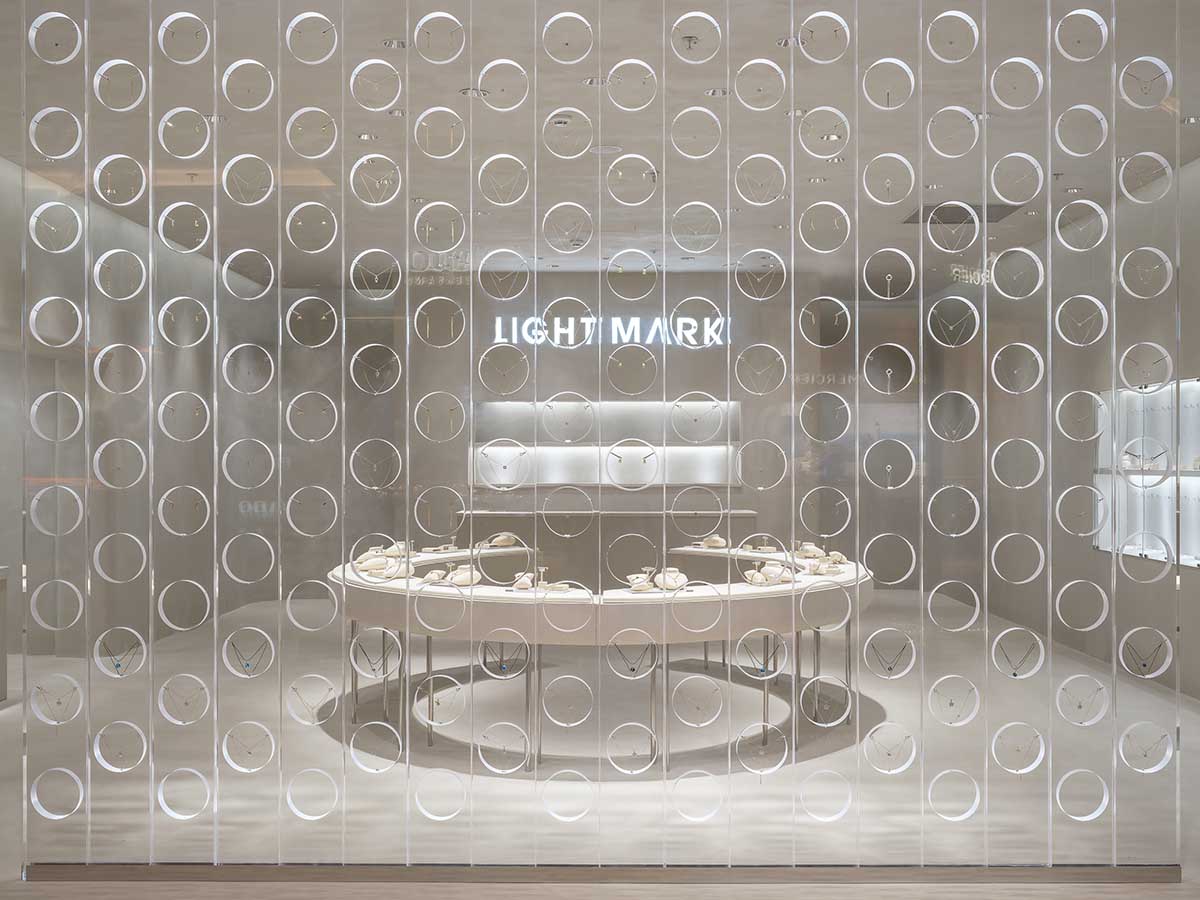 The architects said that "we noticed that in traditional jewelry stores, the jewelry is displayed through glass cabinets, and customers need to approach the glass cabinets to know the exact design of the jewelry."
"Therefore, we were thinking, is it possible to display the jewelry vertically in a highly transparent condition? We tried to design from this perspective," added kooo architects.
Explicitly speaking, the studio installed acrylic walls with a width of 220mm, a height of 3200mm, and a thickness of 50mm vertically, and punched 170mm-diameter round holes on them.
Then small metal accessories for fixing jewelry are embedded in three places on the section surface of the round hole, and these three accessories have variations suitable for displaying all types of jewelry. In addition, the round section surface of the transparent acrylic hole has been frosted to become a light-absorbing surface.
By presenting the jewelry in the floating halos, the studio creates an elegant state for the jewelry and make every one of them feel special.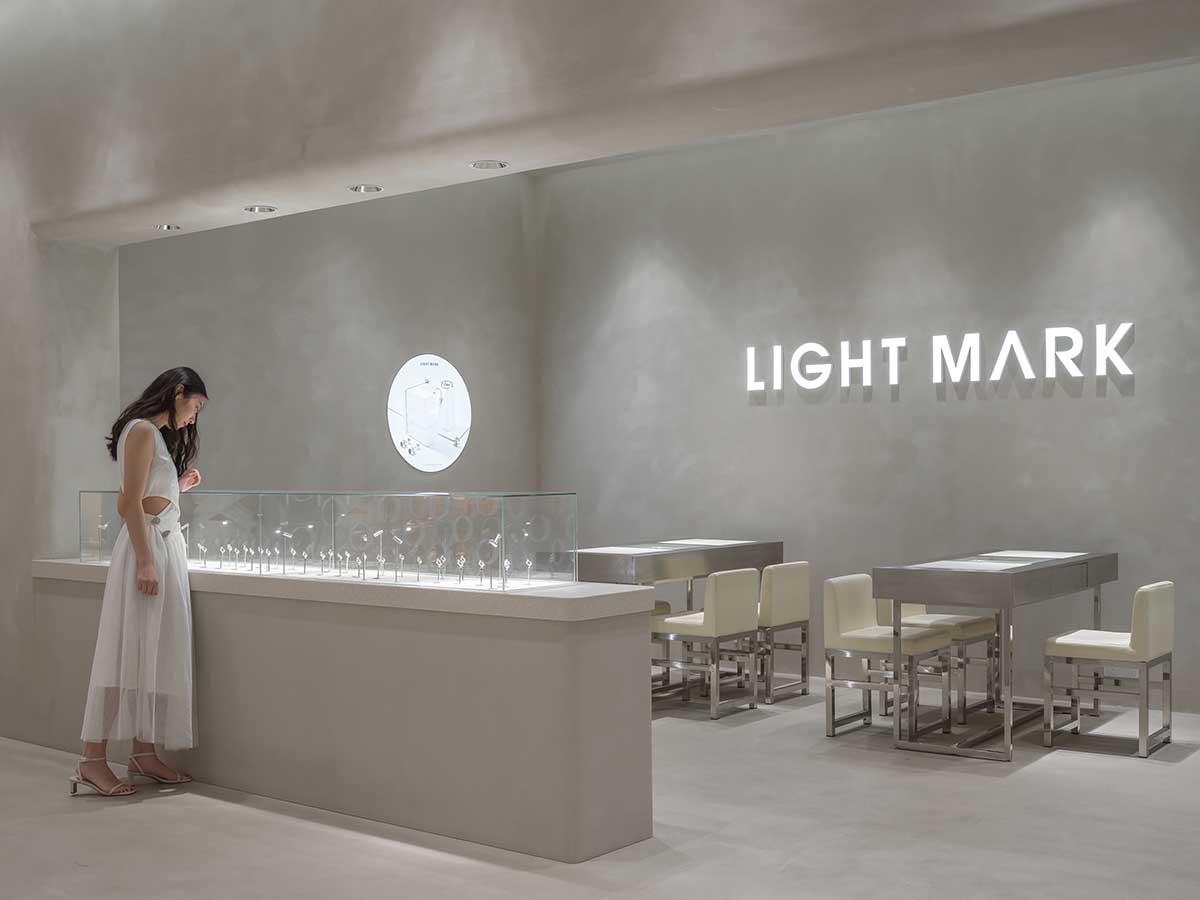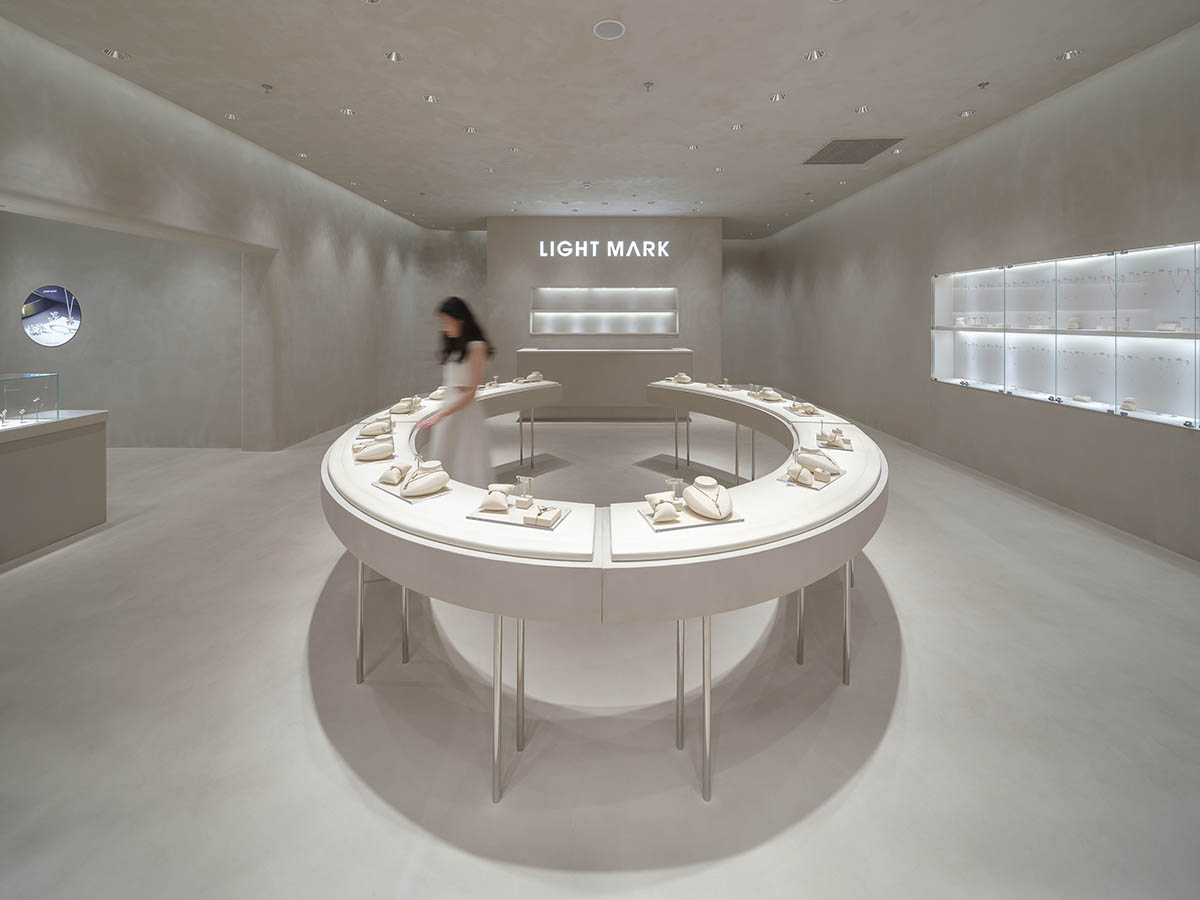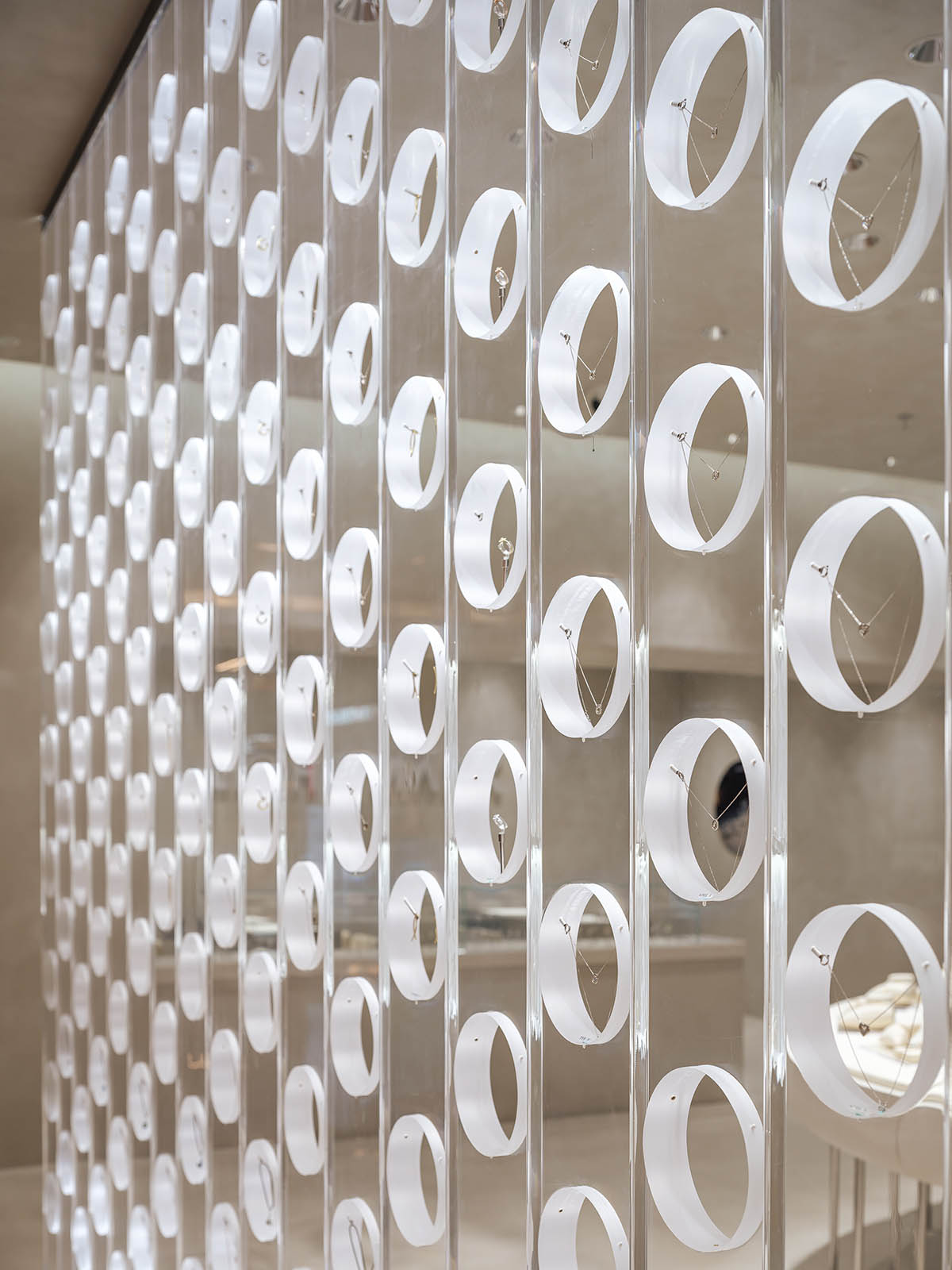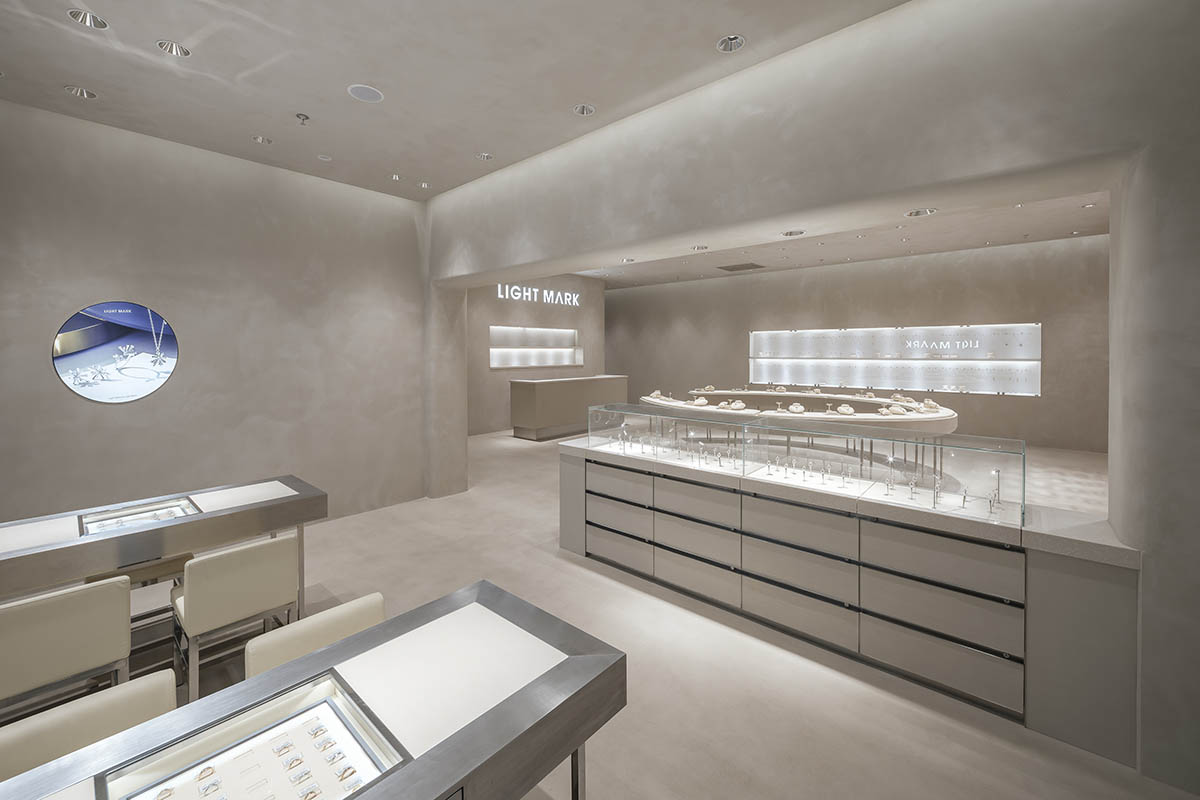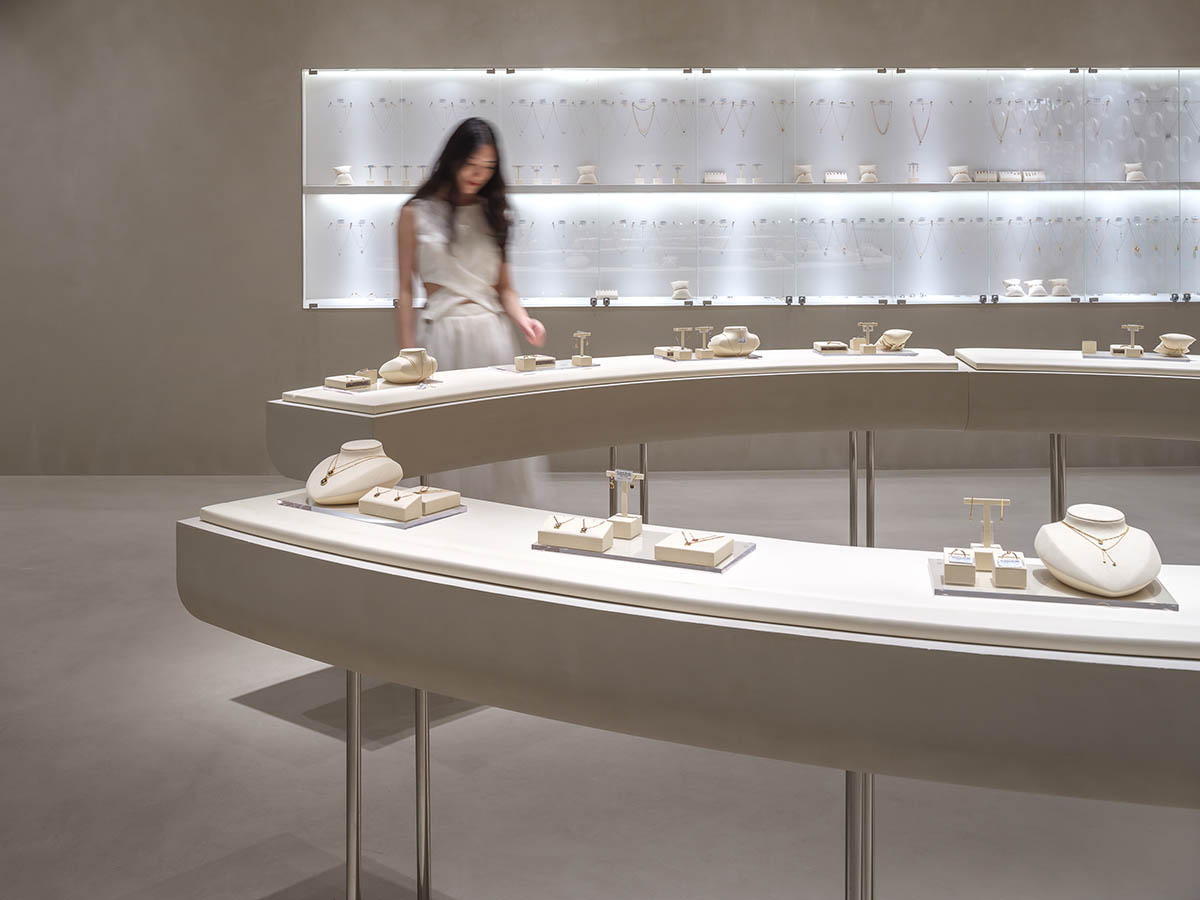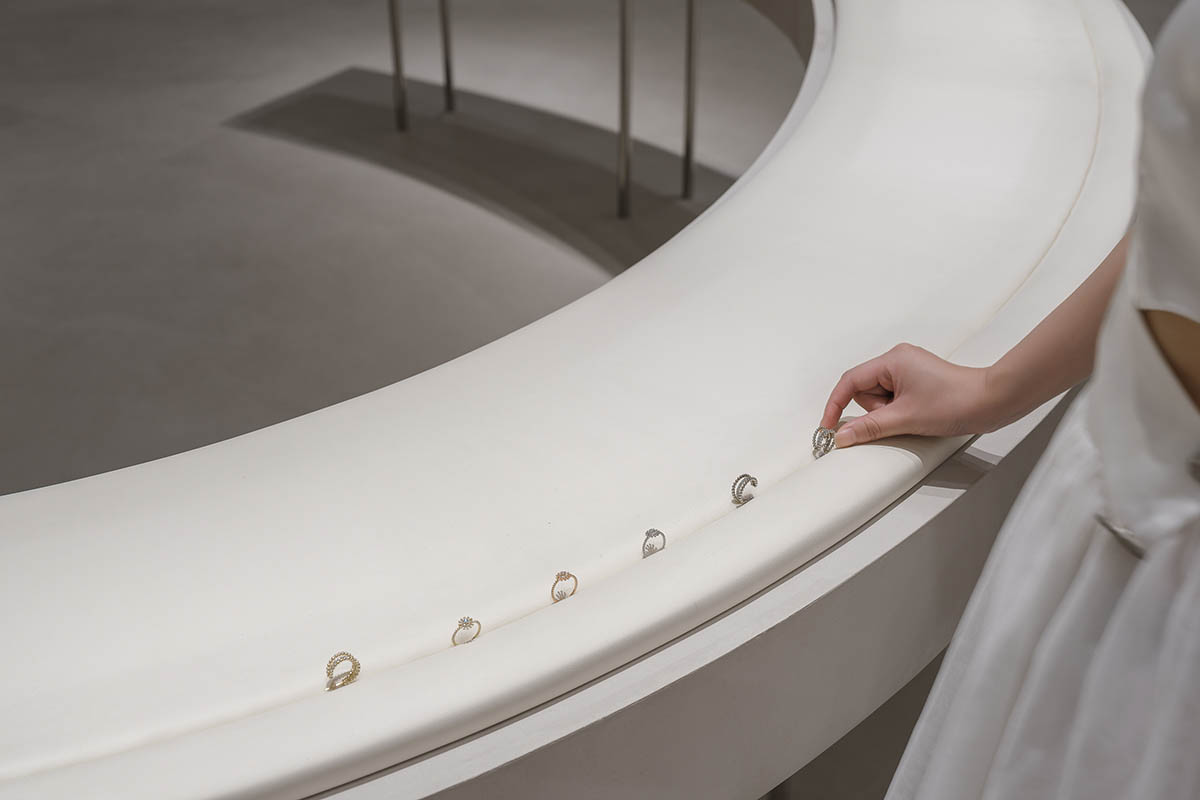 Floor plan
kooo architects also designed a new store at Plaza 66 in Wuhan, China and designed a small café for the Power Station of Art in Shanghai, China.
Project facts
Architects: kooo architects
Lead architects: Shinya Kojima, Ayaka Kojima
Design team: Shinya Kojima, Ayaka Kojima, Keitaro Yasukawa, Shutian Chen, Yongshun Huang, Yi Luo, Naoki Endo
Clients: LIGHT MARK
Location: Suzhou, China
Total floor area: 120m2
Completion date: 2021.12.25
Design period: 2021.8.1-2021.10.11
Construction period: 2021.11.13-2021.12.25
All images © Zhu Runzi.
All drawings © kooo architects.
> via kooo architects