kooo architects completes Blacksheep Café for Power Station of Art in Shanghai
Japanese architecture studio kooo architects has completed a small café for the Power Station of Art in Shanghai, China.
Named Blacksheep Café, the studio has collaborated once with Blacksheep Café in the spring of 2018 designing a pop-up coffee shop, and this time's commission if for their permanent store.
Unlike the conventional museum coffee shop set up, the middle of our site is pierced by a corridor connecting the exhibition area and the rooftop terrace; the border between "inside"and "outside" is blurred.
And rather than a coffee shop, this café is more like a part of the customers' walking path to and from the terrace.
Taking the site condition into consideration, the studio hopes to design something that can be distinguished from a traditional store - like a bench on the street, passersby could sit down casually as they encounter it, without any pressure or obligation.
Instead of forcing a "shop"in the middle of the "street", we designed the center piece furniture with only 18mm standard-sized plywood boards, stacked into 10cm thick planes.
The interlocking of these planes is not only structural, but it also forms a large scaled furniture. We hope this abstract and relaxed image would encourage more possibilities of actions and functions.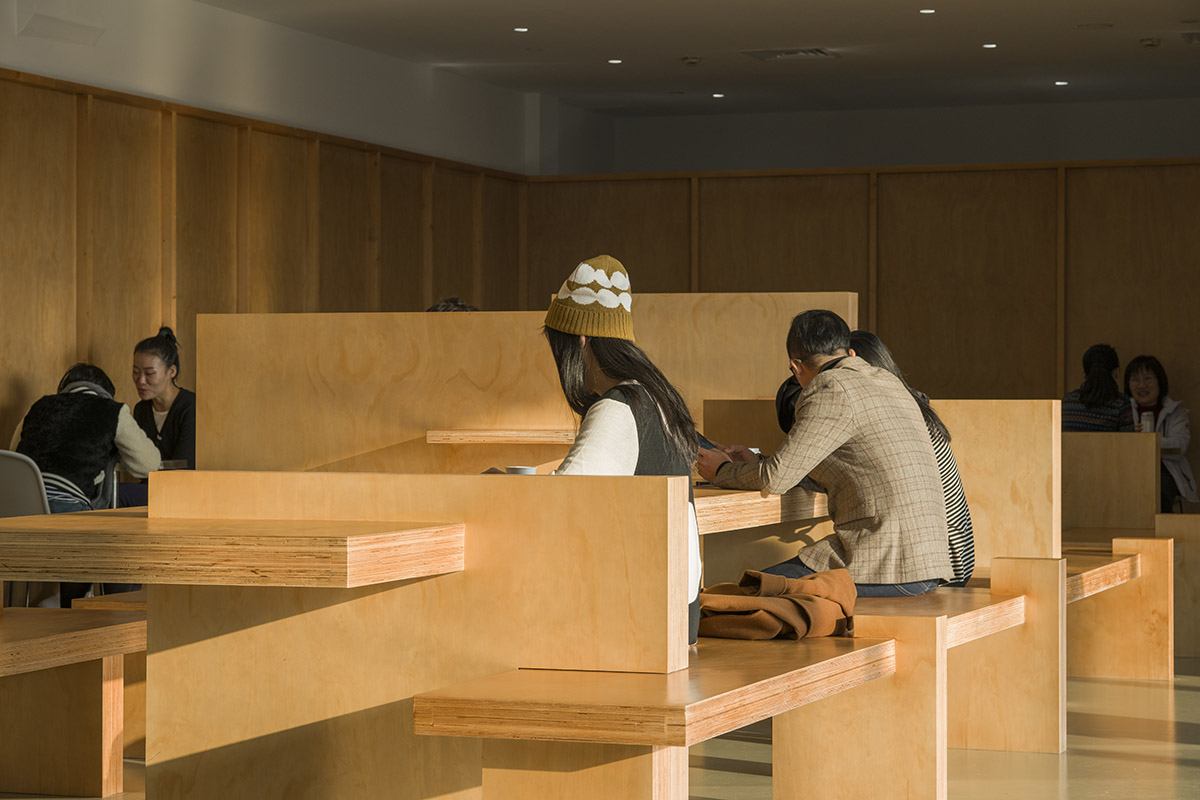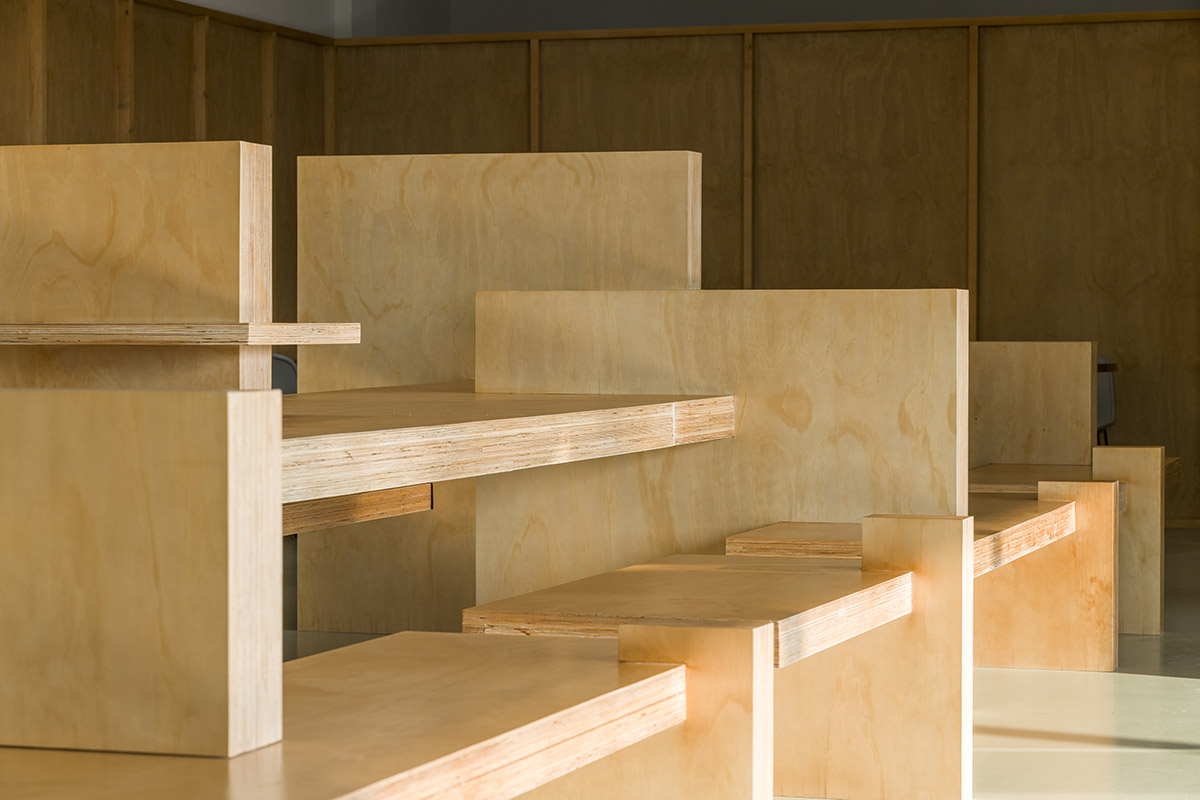 Floor plan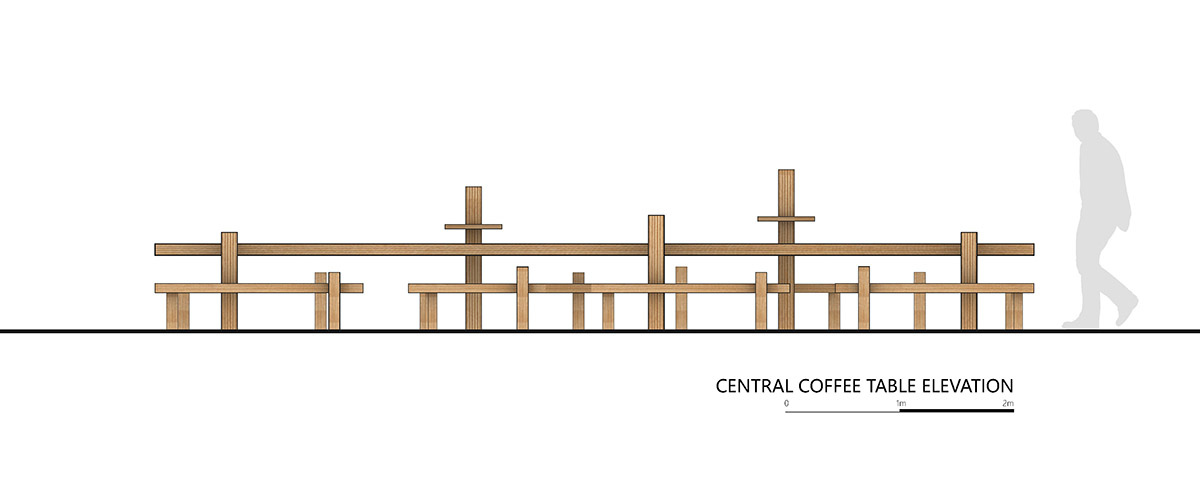 Section
Project facts
Address: 5F, Power Station of Art, Shanghai
Use: Coffee shop
Area: 130 sqm
Design Team: Kojima Shinya, Kojima Ayaka ,Hongdi Lin, Weiqiu Lin, Yiqiang Xu
All images © Eric
All drawings © kooo architects
> via kooo architects