kooo architects completes LUXIHE new concept store in Wuhan
Japanese architecture studio kooo architects has completed a new store at Plaza 66 in Wuhan, China. Named LUXIHE new concept store, the store's interior design used to be Chinese garden-themed, boldly using the brand's dark green color.
Luxihe is a popular bakery in China that sells a wide variety of fresh Chinese traditional pastries baked daily in-store. The merchandising area of the store faces the main entrance of the mall.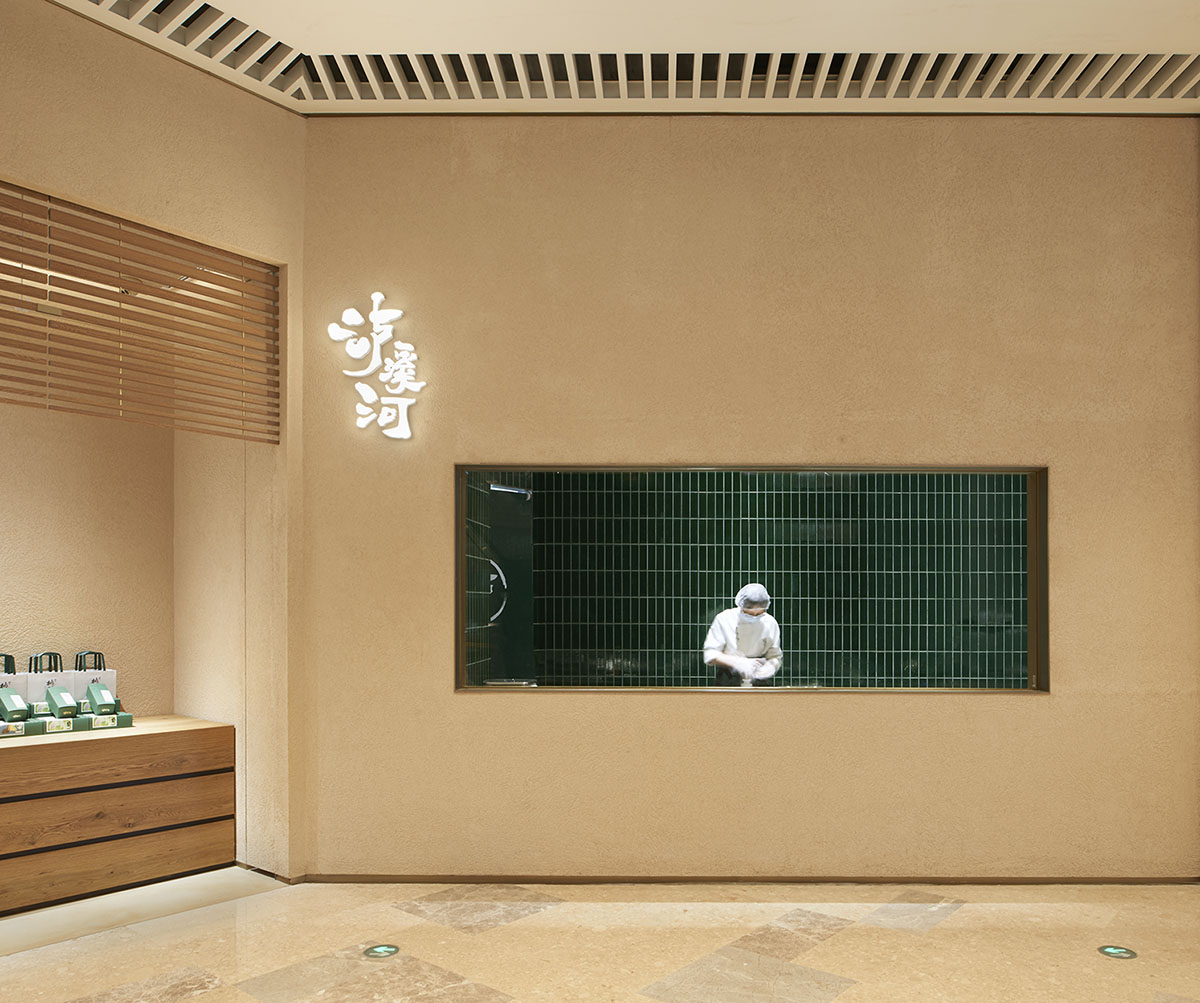 Although the store was designed well enough to function as a bakery, it is always inevitable that people will feel the standardized atmosphere of chain stores. It was difficult to feel the warmth of baking and selling on-site and the attentiveness of the bakers.
Therefore, the studio decided not only to design the store for the dessert as a commodity but also to express the enthusiasm of the bakers.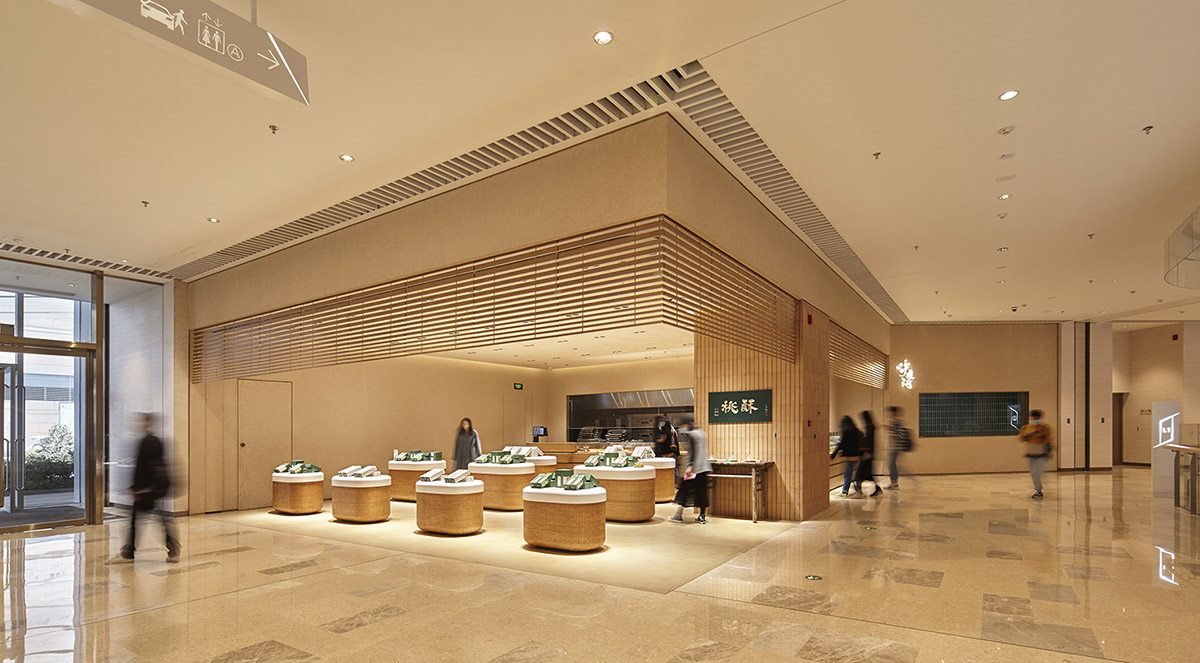 "To achieve this, we opened up the back of the store to form a public-facing pastry baking room, allowing customers to notice the bakers' presence more visually in the context of the space," said kooo architects.
The microcement on the floor and the diatomite on the wall are all hand-made by artisans. The unglazed bricks around the columns are specially selected and unique to one another.
By highlighting the unique texture of these hand-made materials, the architects hope to create a comfortable space where the customers can truly feel the human touch and the hand-made process, rather than creating a glam but lifeless shop.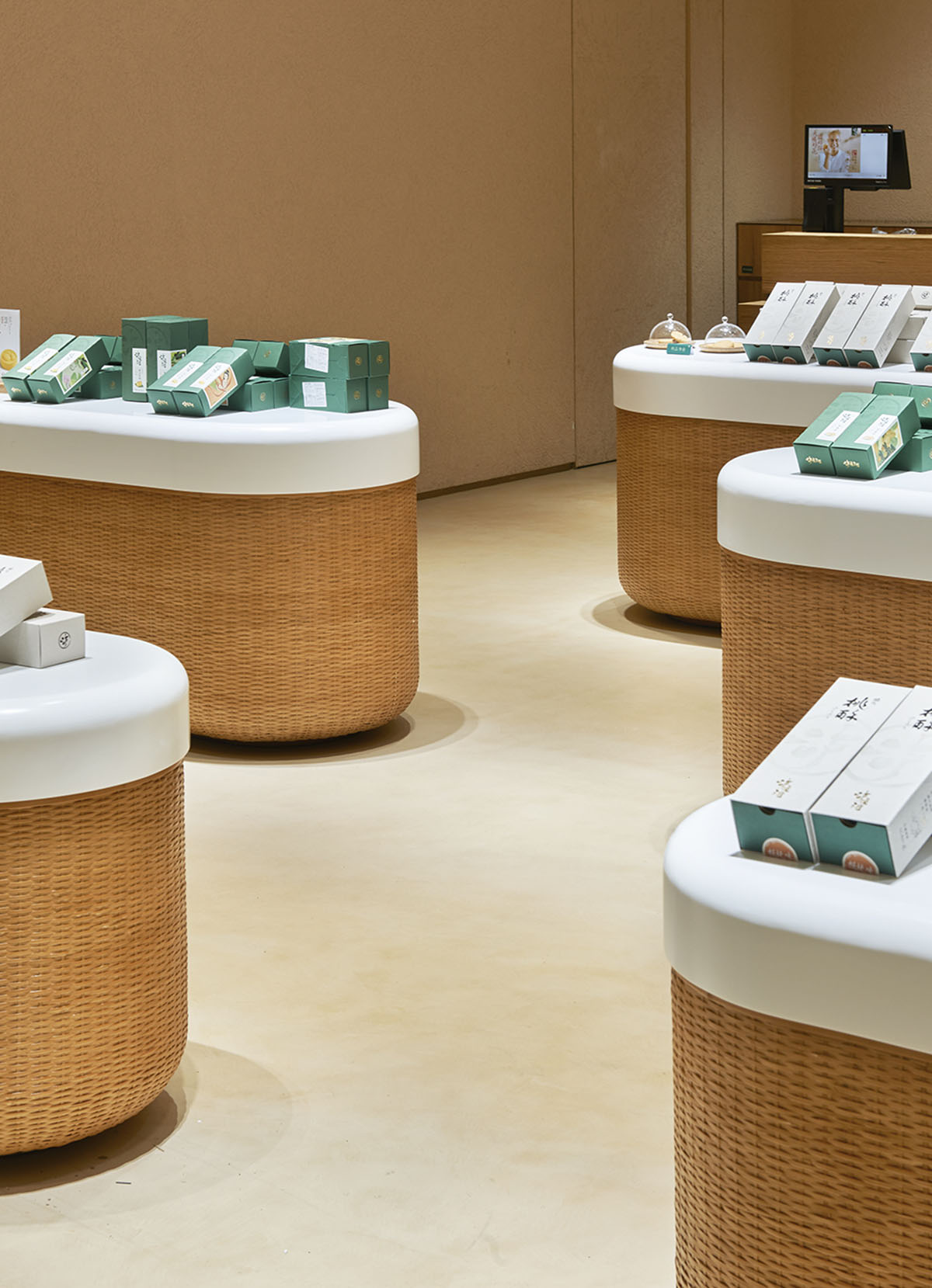 The use of handicrafts is ubiquitous throughout the space. For example, the product display furniture is shaped from our traditional handicraft of woven bamboo over porcelain, inspired by its meaning of "wrapping and protecting important objects".
The natural and smooth weaving form of bamboo fiber and the delicate and exquisite texture of artificial stone make the product display furniture itself become a craft worth touching and visually staying.
In order to prolong customers' stay in the merchandising area and have the feeling of free shopping, the furniture is staggered in an orderly manner. At the same time, from the entrance to the cashier's counter, they are placed in a stepped pattern from short to high in a ladder to ensure that customers can see the products displayed from the entrance.
Display furniture is inspired by the meaning of "wrapping and protecting important objects" in Bamboo Woven Porcelain Tires.
Restrictions are becoming more and more stringent for the retail spaces, such as whether it is efficient, durable, easy to clean, etc.. "Under this trend, we want to challenge the use of unconventional building materials to create truly comfortable spaces for the customers," the studio added.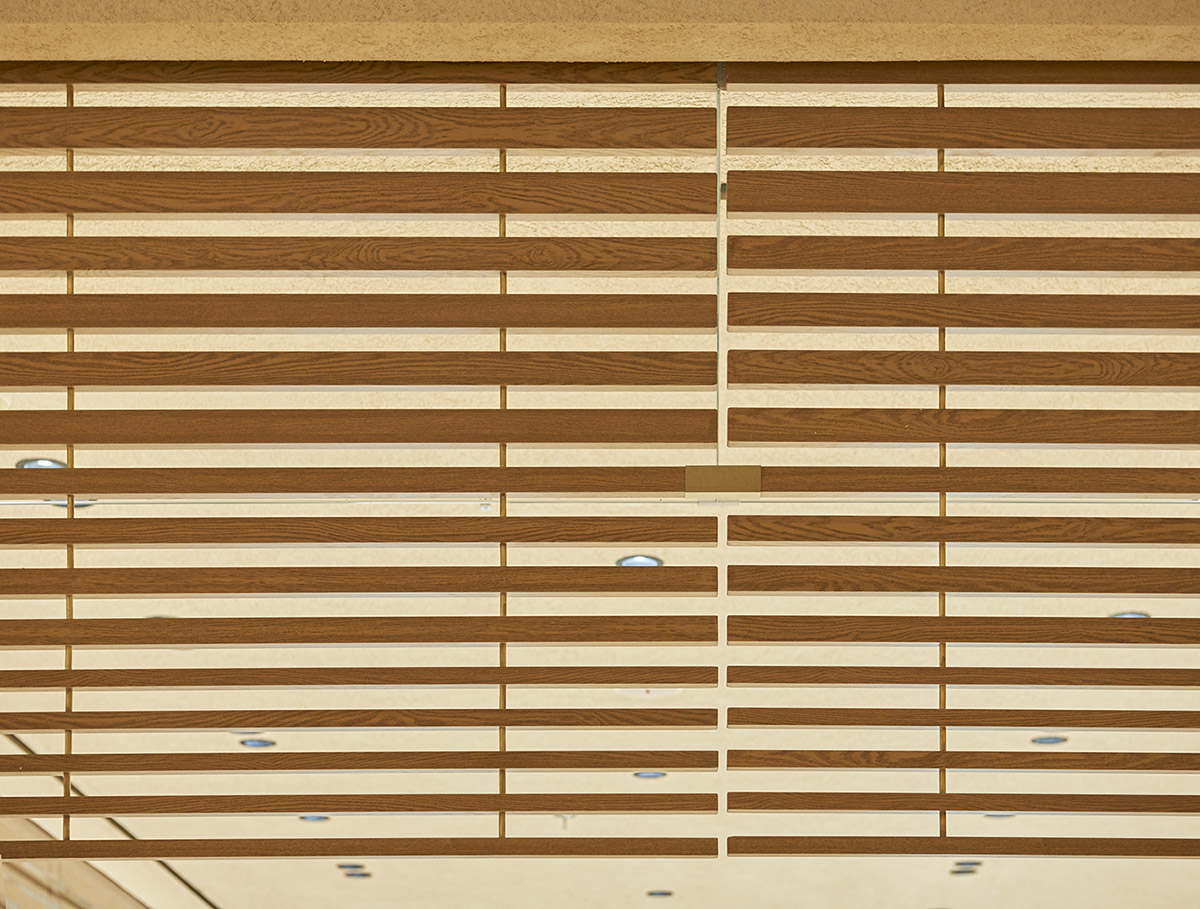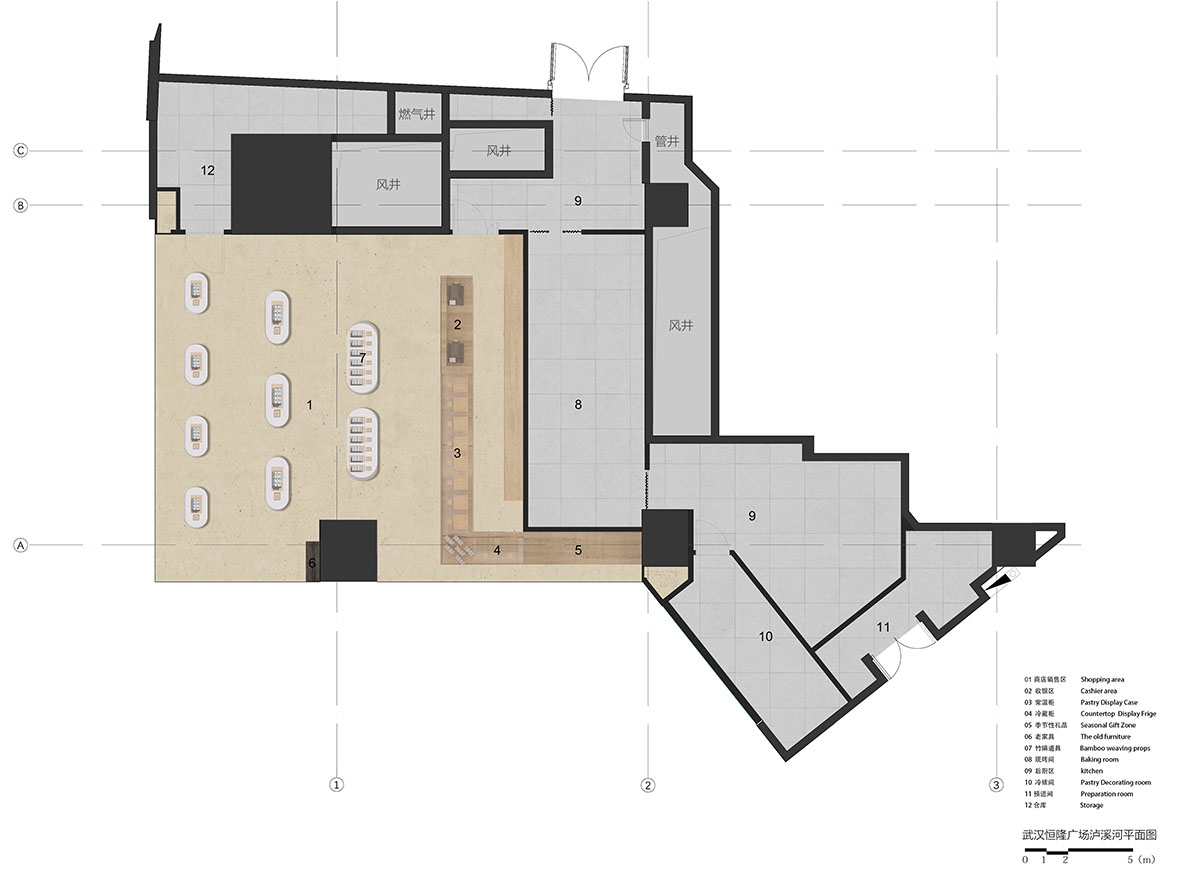 Floor plan
kooo architects previously completed a small café for the Power Station of Art in Shanghai, China. The studio also renovated traditional Japanese Machiya House with light interiors in Kyoto, Japan.
Project facts
Project: LUXIHE new concept store
Architecture Firm: kooo architects
Completion Year: 2021
Gross Built Area: 200SQM
Project location: Plaza 66, Wuhan, China
Design Team: Kojima Shinya, Kojima Ayaka , Kitakami Kotaro, Mingzhu Shen
Clients: LUXIHE
All images © Yuming Song
Drawings © kooo architects
> via kooo architects