Summary built eleven irregularly-designed retreat cabins in the woods of Alvarenga, Portugal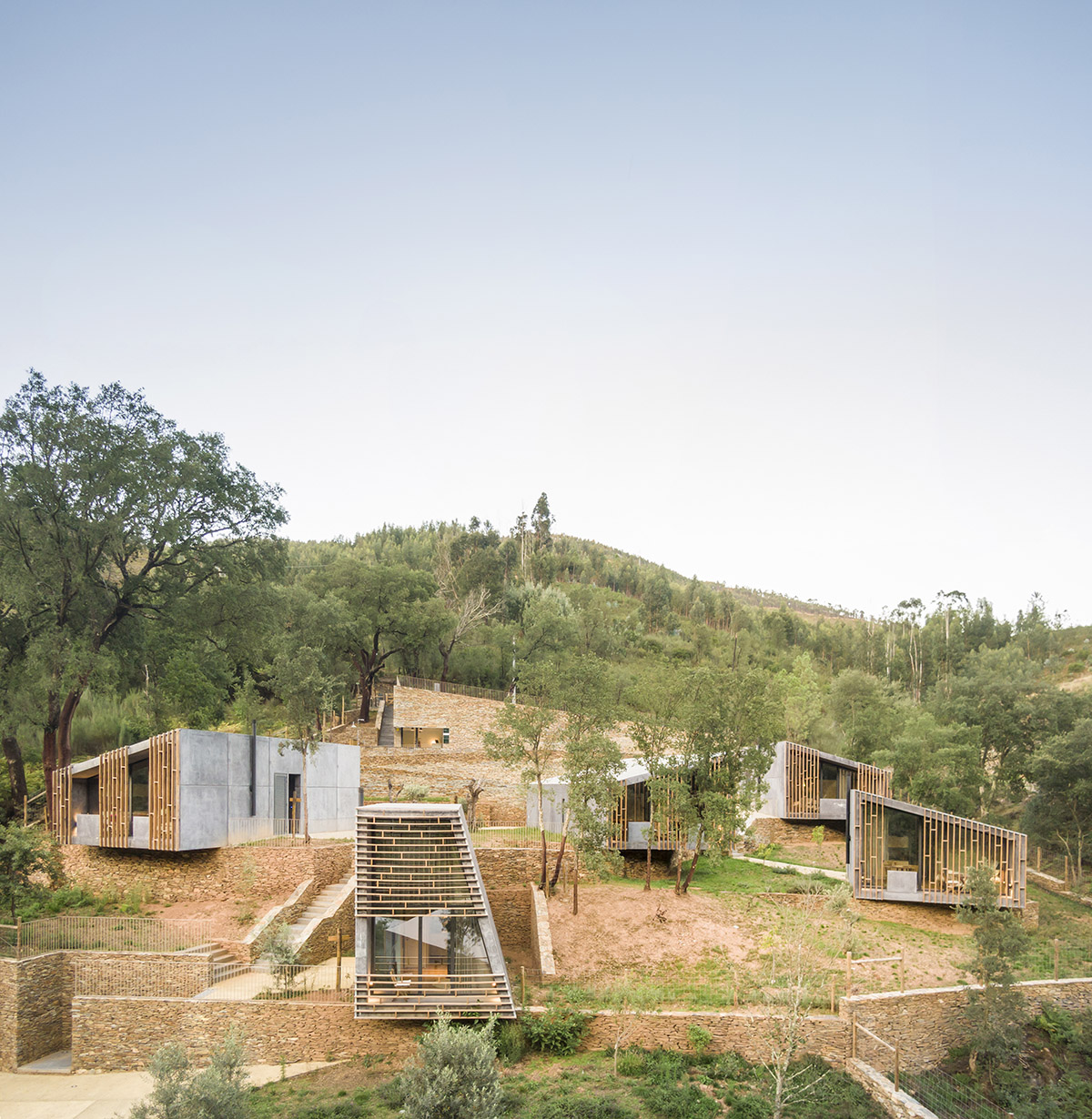 Portuguese architecture practice Summary has built eleven retreat cabins in the woods of Alvarenga, Portugal by mixing two different accommodation programs for short and long-term vacation purposes.
Named Paradinha 11 Cabins In The Woods, the 512-square-metre complex consists of eleven irregularly-designed cabins made of concrete prefabricated modules scattered on a sloping terrain.
"Considering the roughness and the remoteness of this plot it would be difficult (and extremely expensive) to assemble construction yards for a traditional building," said Summary.
"Thus, in this case, resorting to prefabricated structures was not just a choice, but the only efficient option we had to simplify the building process within such conditions," added the office.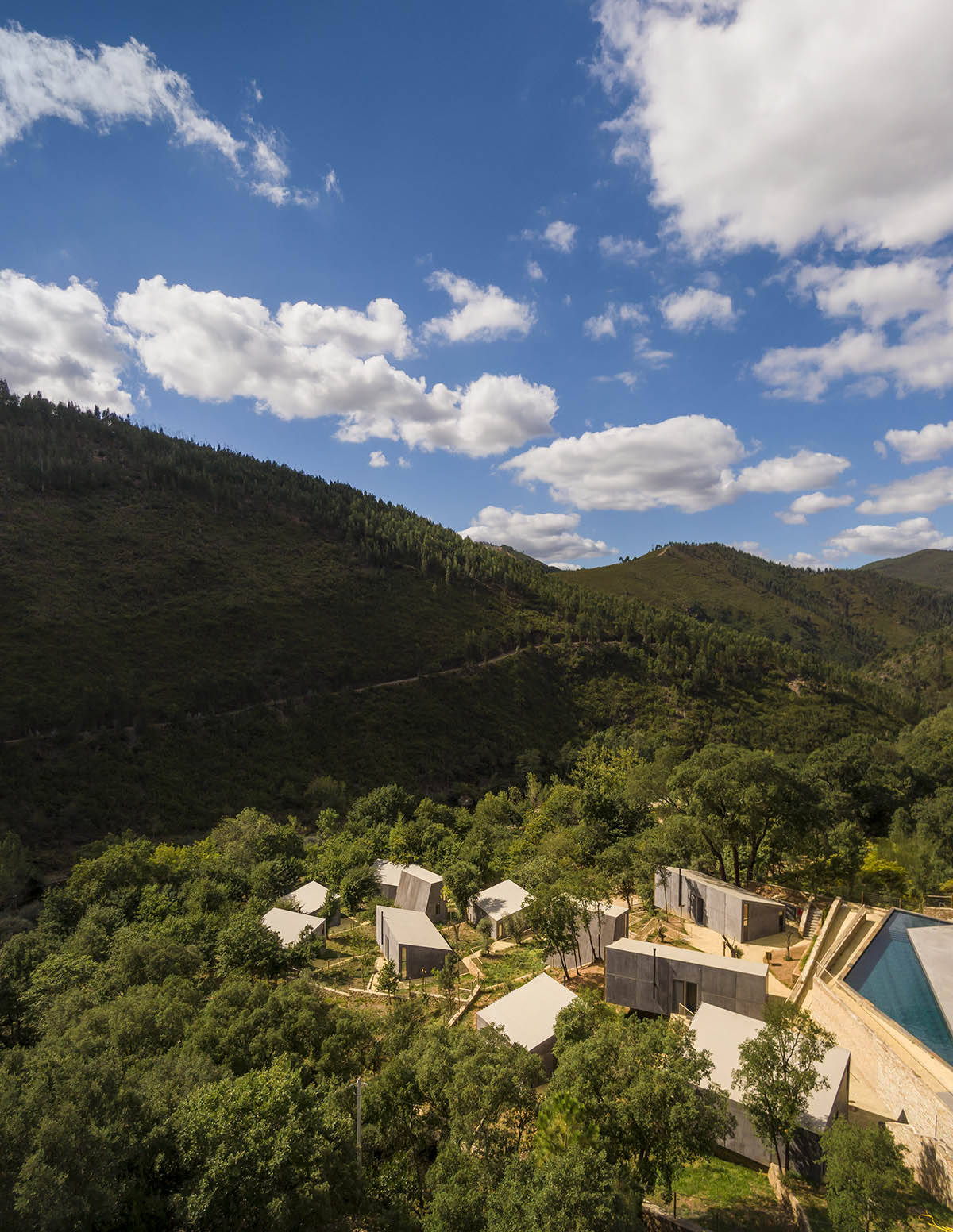 The initial project brief included to distribute several touristic rooms over the terrain. Instead, the studio proposed to build small houses so that some of them would be able to work as full-time houses rather than tourism units.
By mixing two different programs, such as tourism and housing, the office has enabled this complex to be occupied and used throughout the year, not just during the holidays.
"This multifunctional approach promotes the intensity of this complex's occupation, therefore fostering its frequent maintenance and improving the security of the area," according to the firm.
Like in other projects of the office, for example VLC, the studio built the concrete modules using Gomos System, a construction method based on the idea of the construction systems of the ordinary sewer pipes.
Thanks to this construction system, the studio are able to collect some technical components, such as water, electricity and climatization, in one module by maintaining the rapidity and the stability of the canalization shells, while allowing creating expandable modules.
"This procedure was standardly repeated in the whole project, accelerating its production/assembly process," added the firm.
The cabins are distributed across the land according to the natural configuration of the terrain, altering it as little as possible. The project is composed of eleven small cabins, including 4 different typologies - starting from 28 square meters to 58 square meters.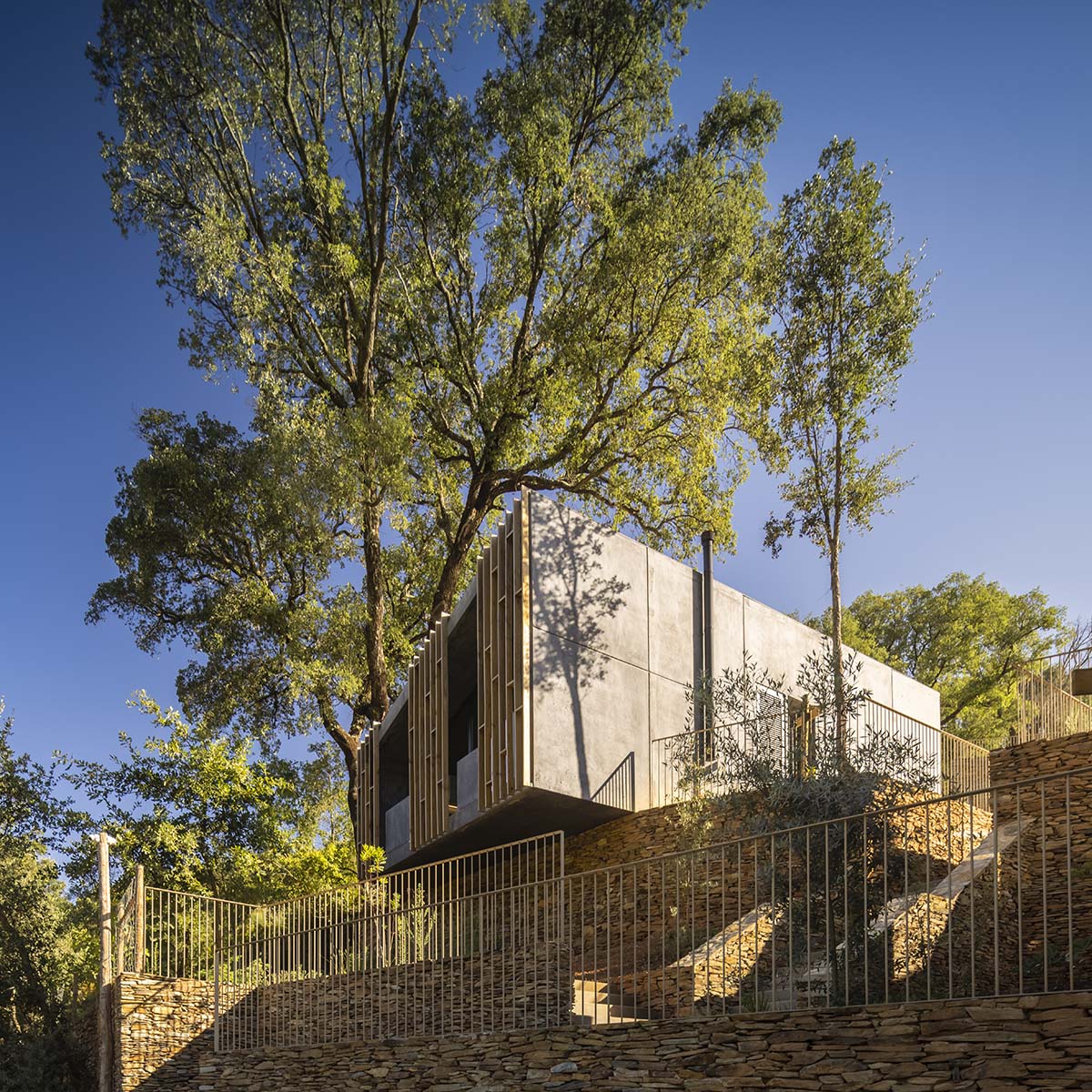 The studio preserved the old stone walls and the existing trees on the land – the units were carefully placed around them. "Combining this apparently arbitrary positioning with different orientations allowed the houses not to block each other's views," the studio added.
From their balconies, behind the wooden slats, guests can see the forest and, in some cases, the river.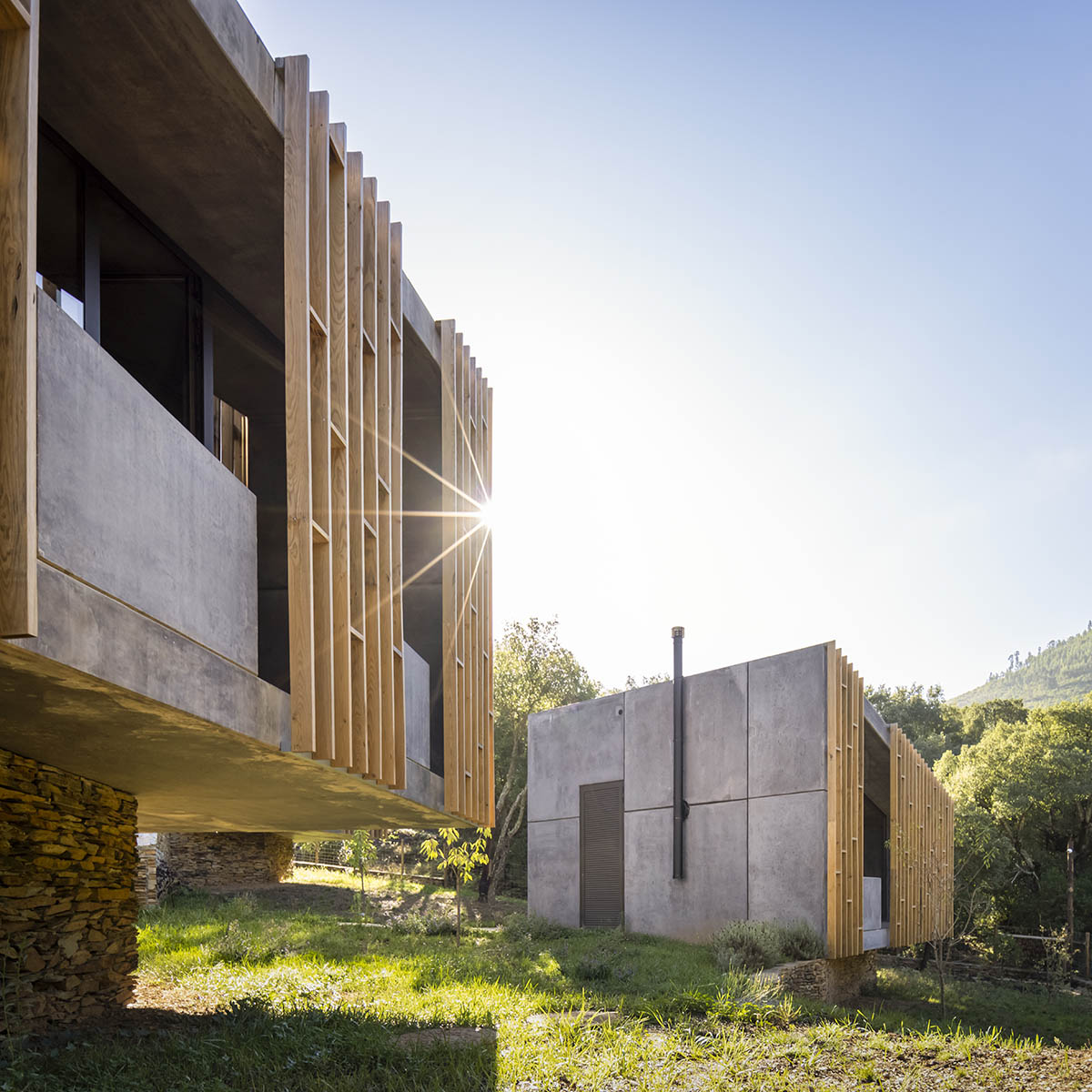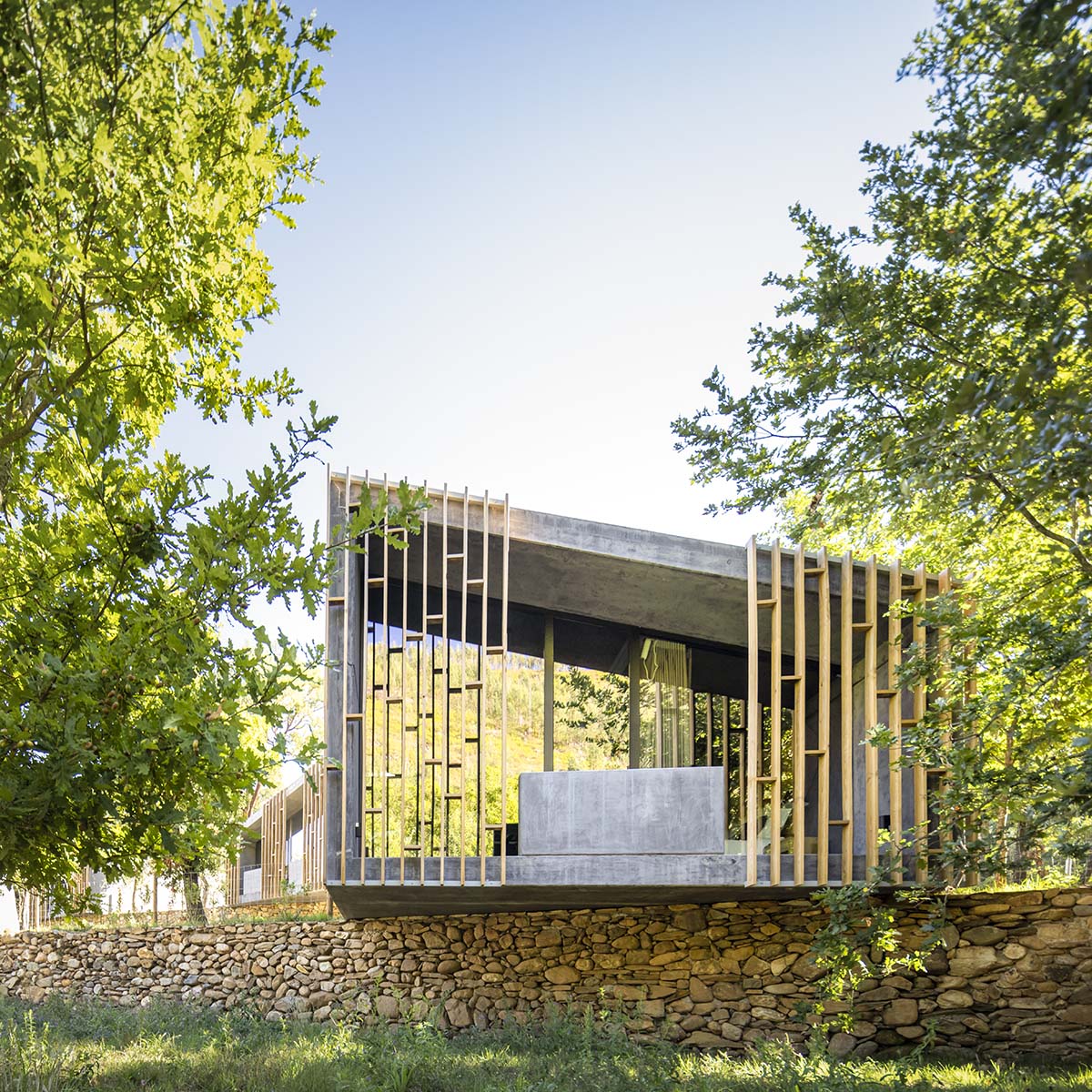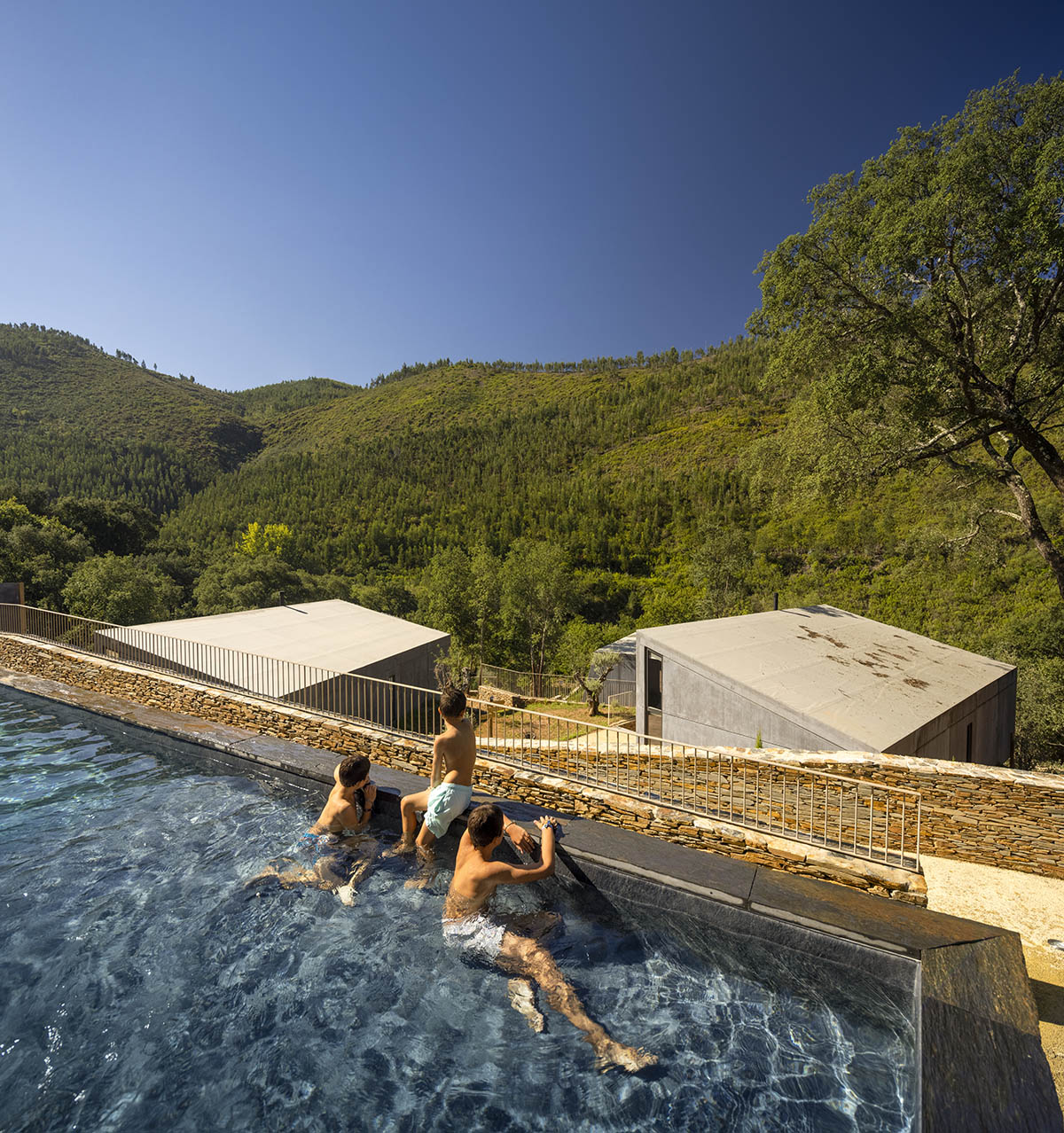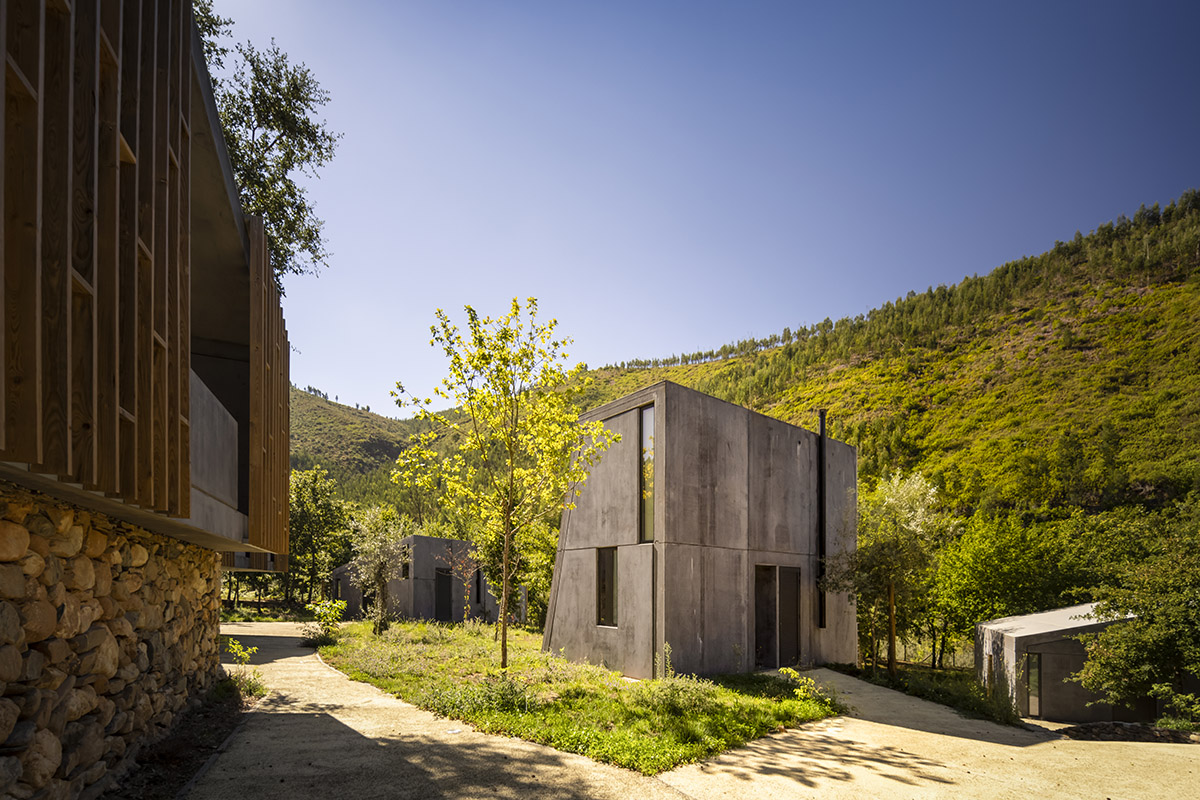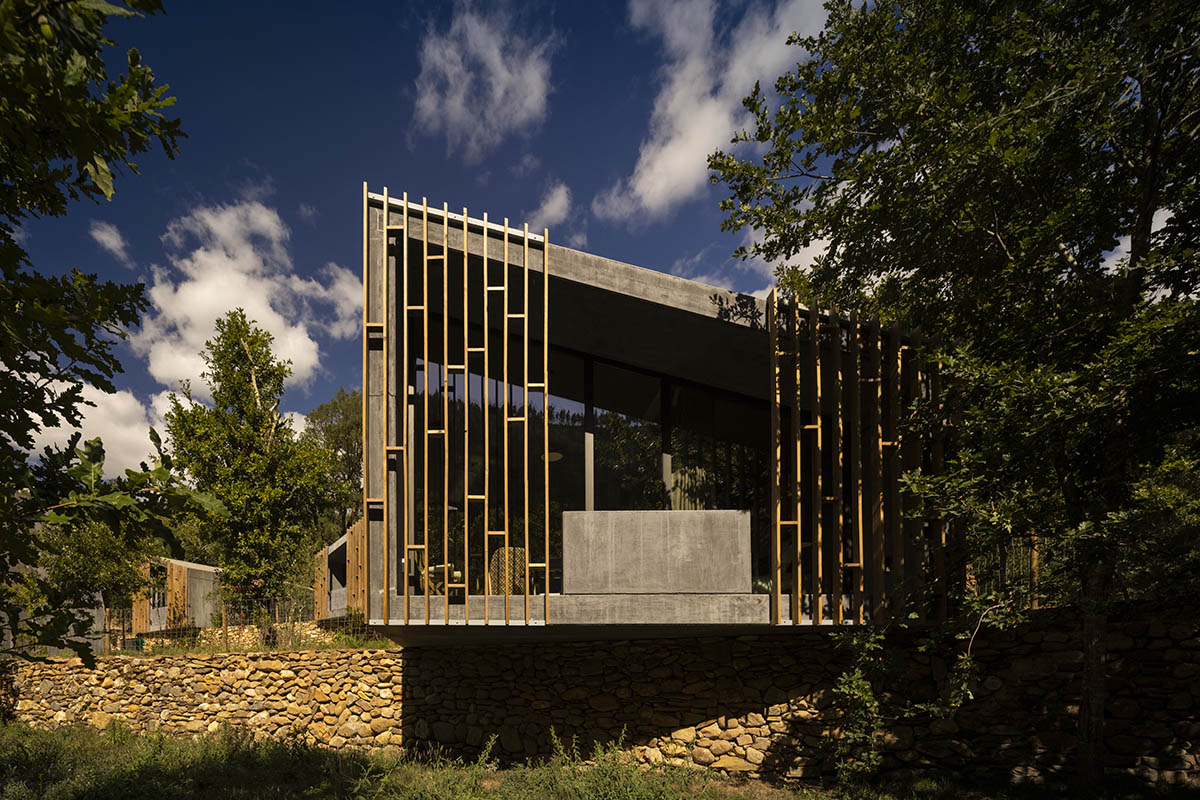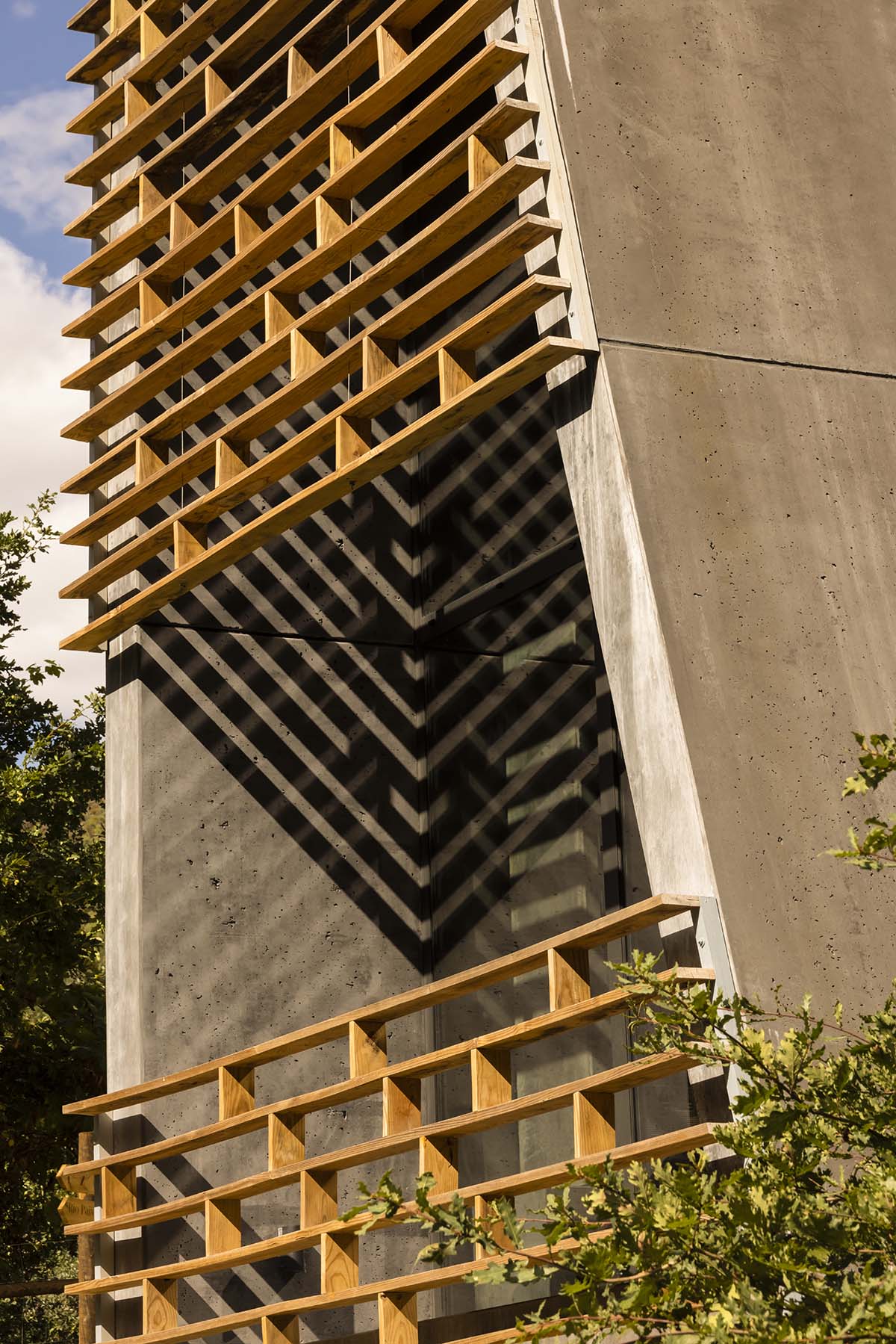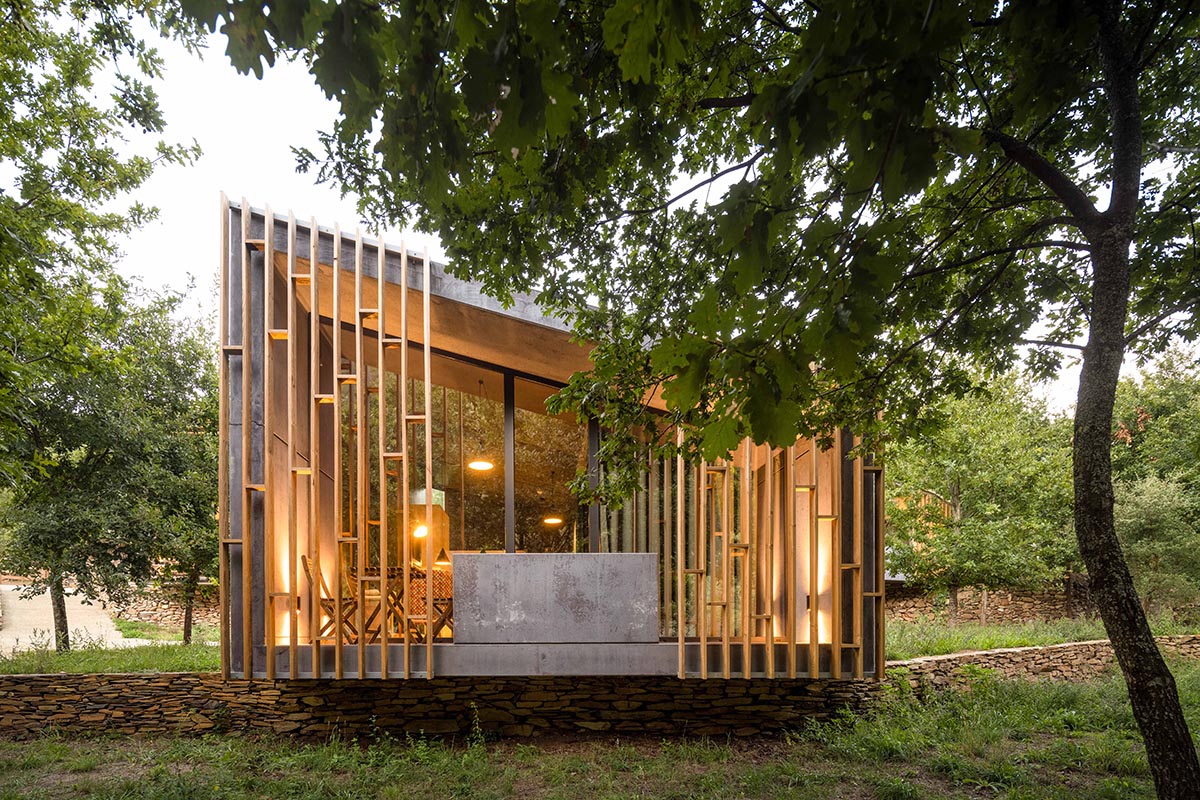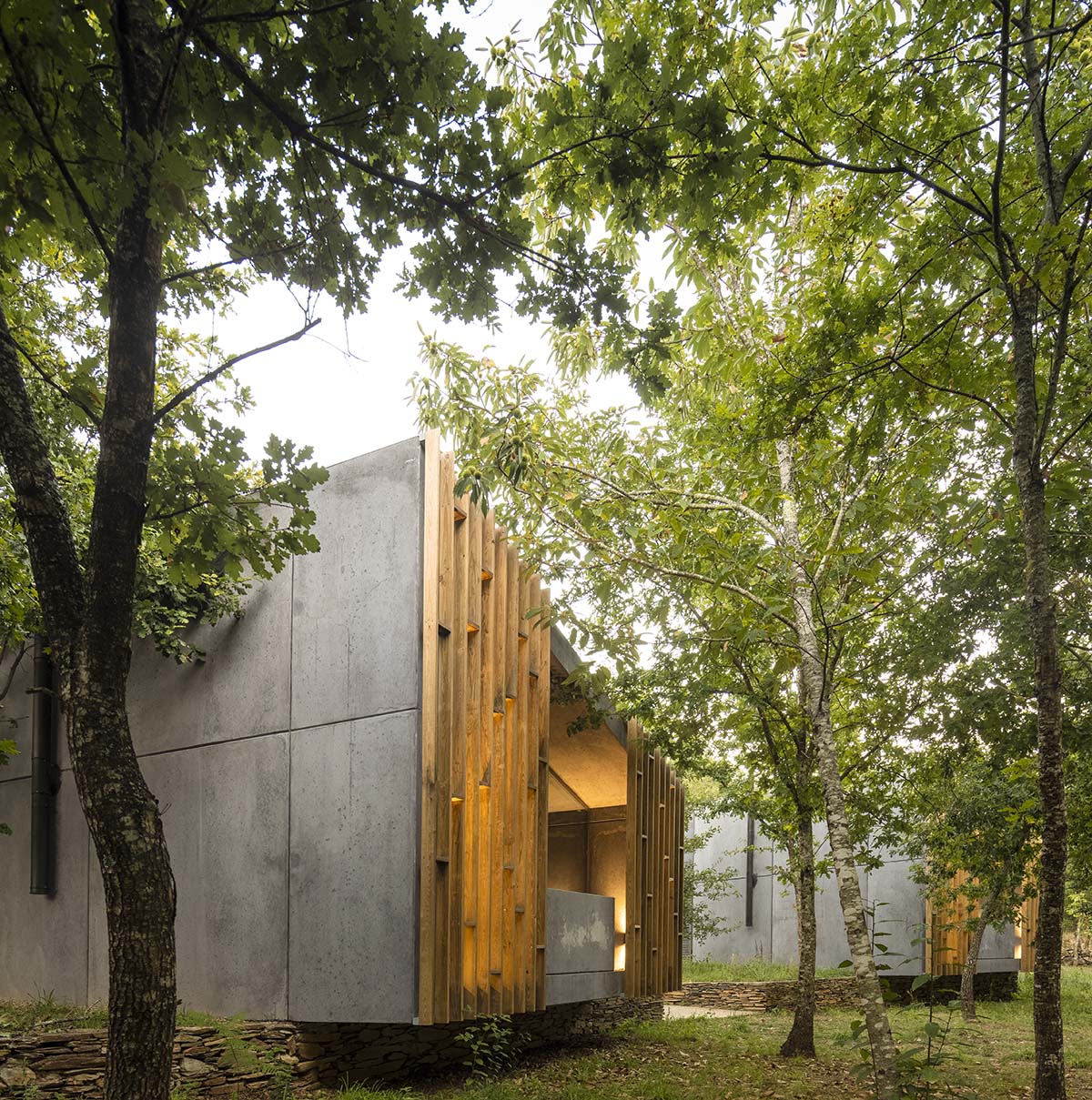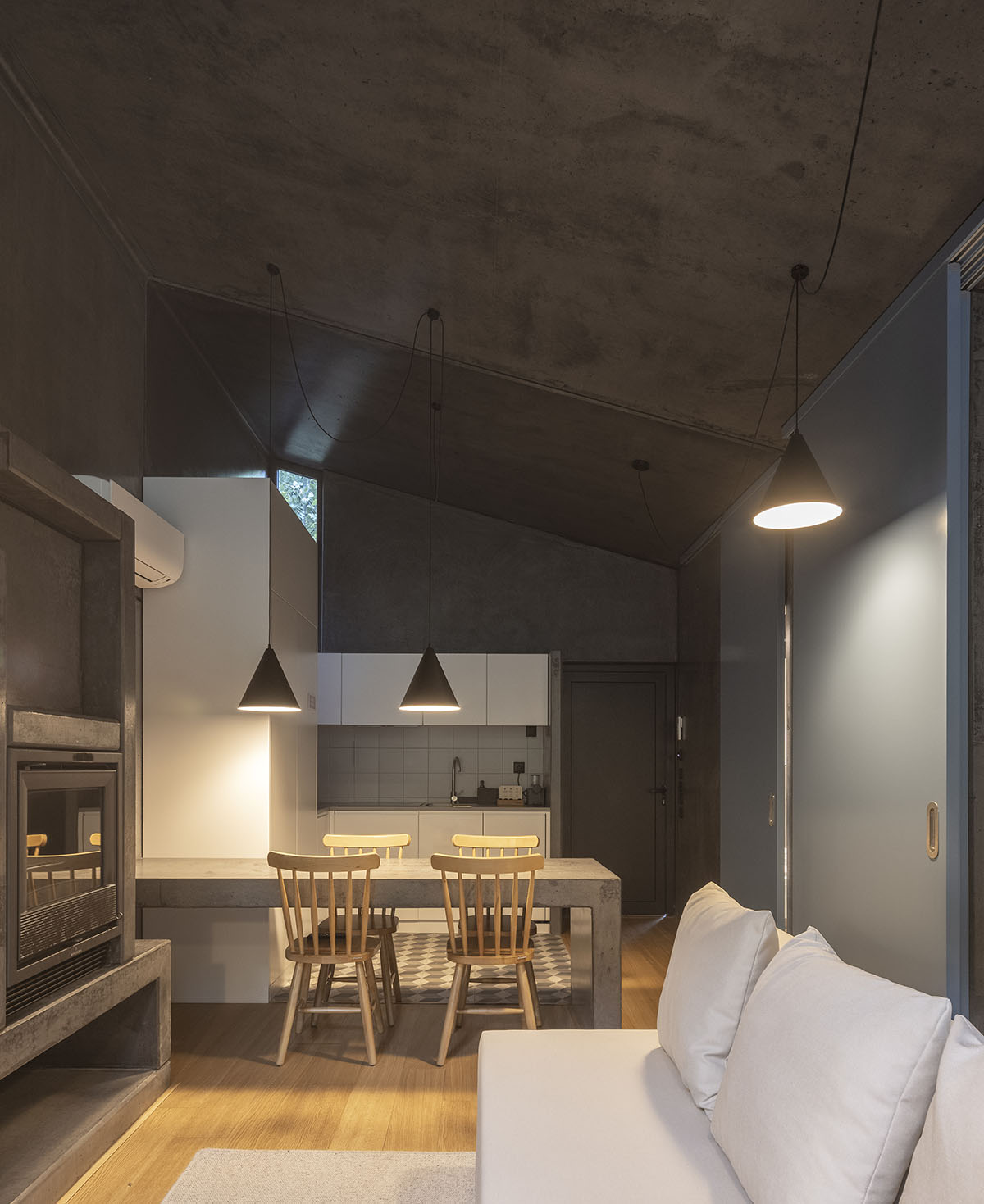 Site plan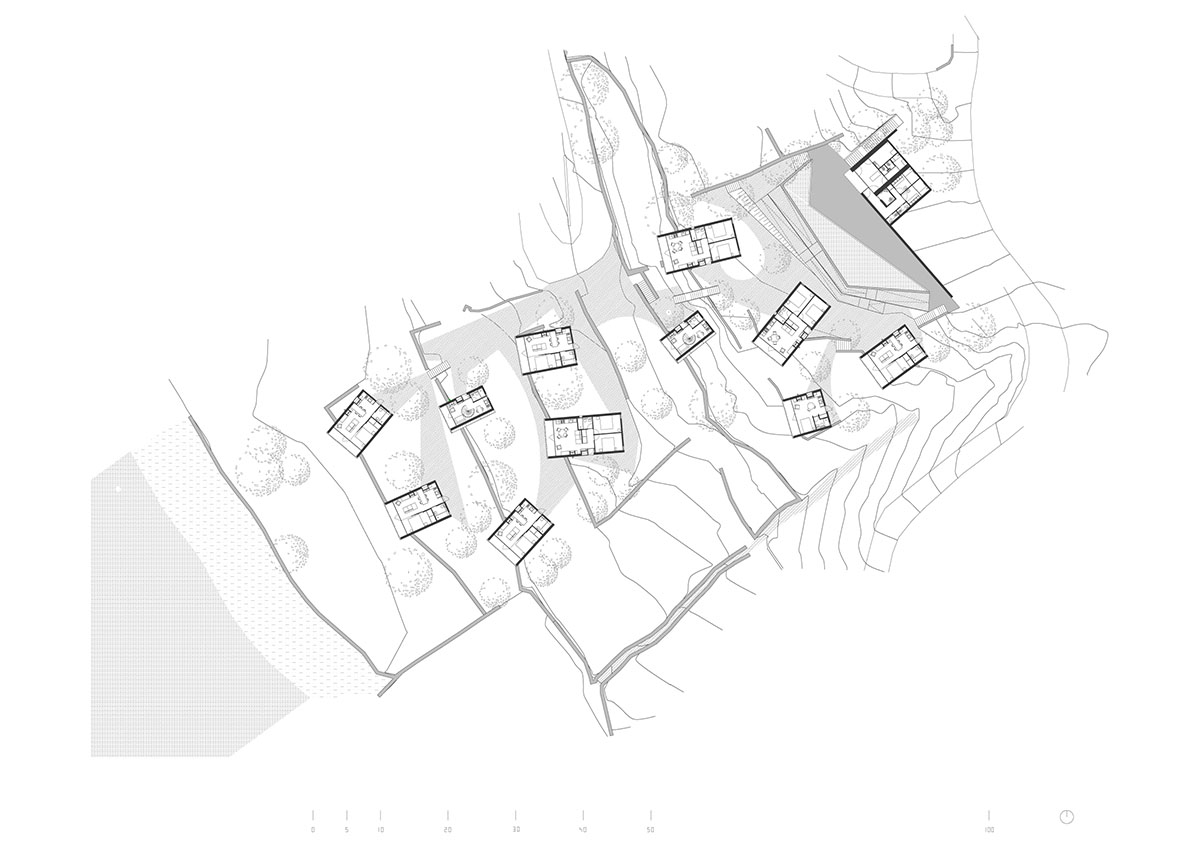 Floor plan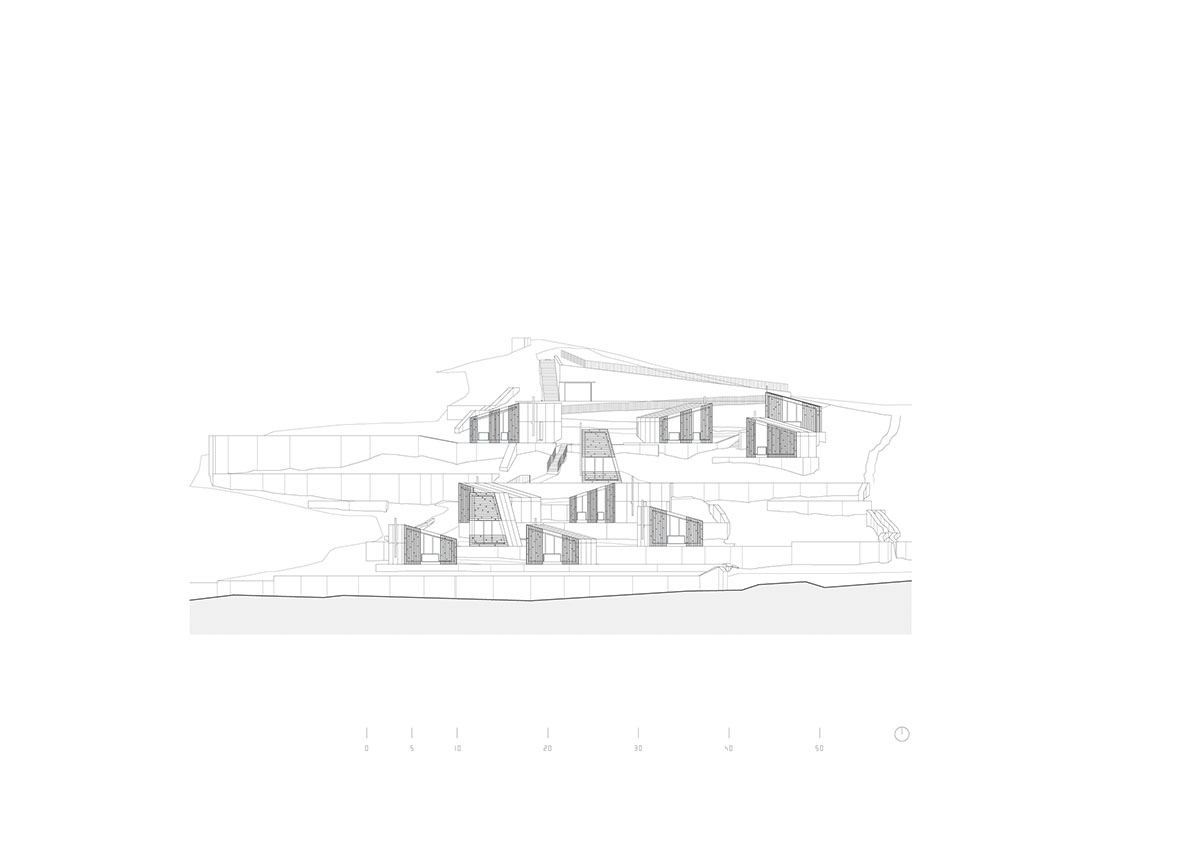 Section
Section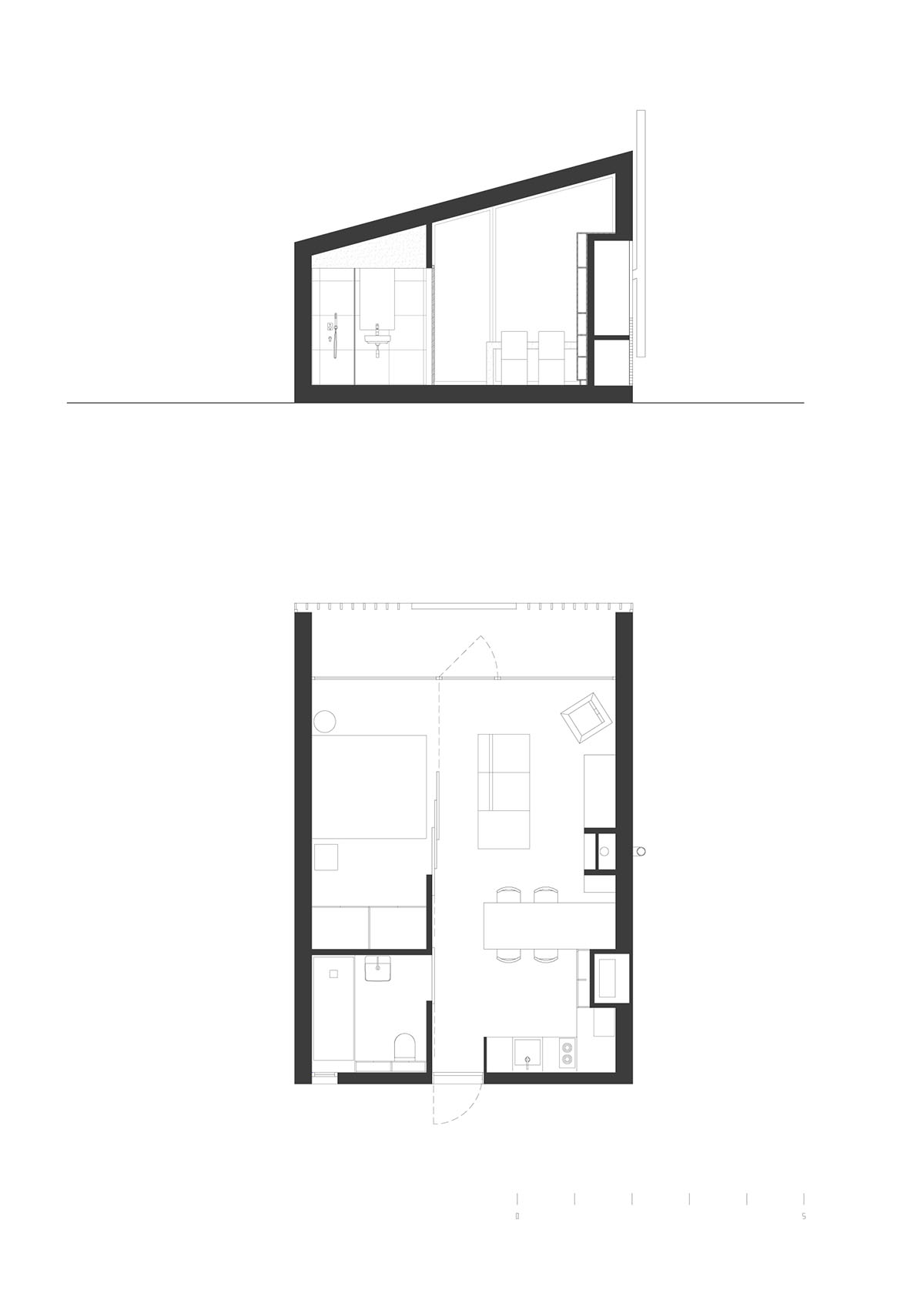 Typology A
Typology B
Typology C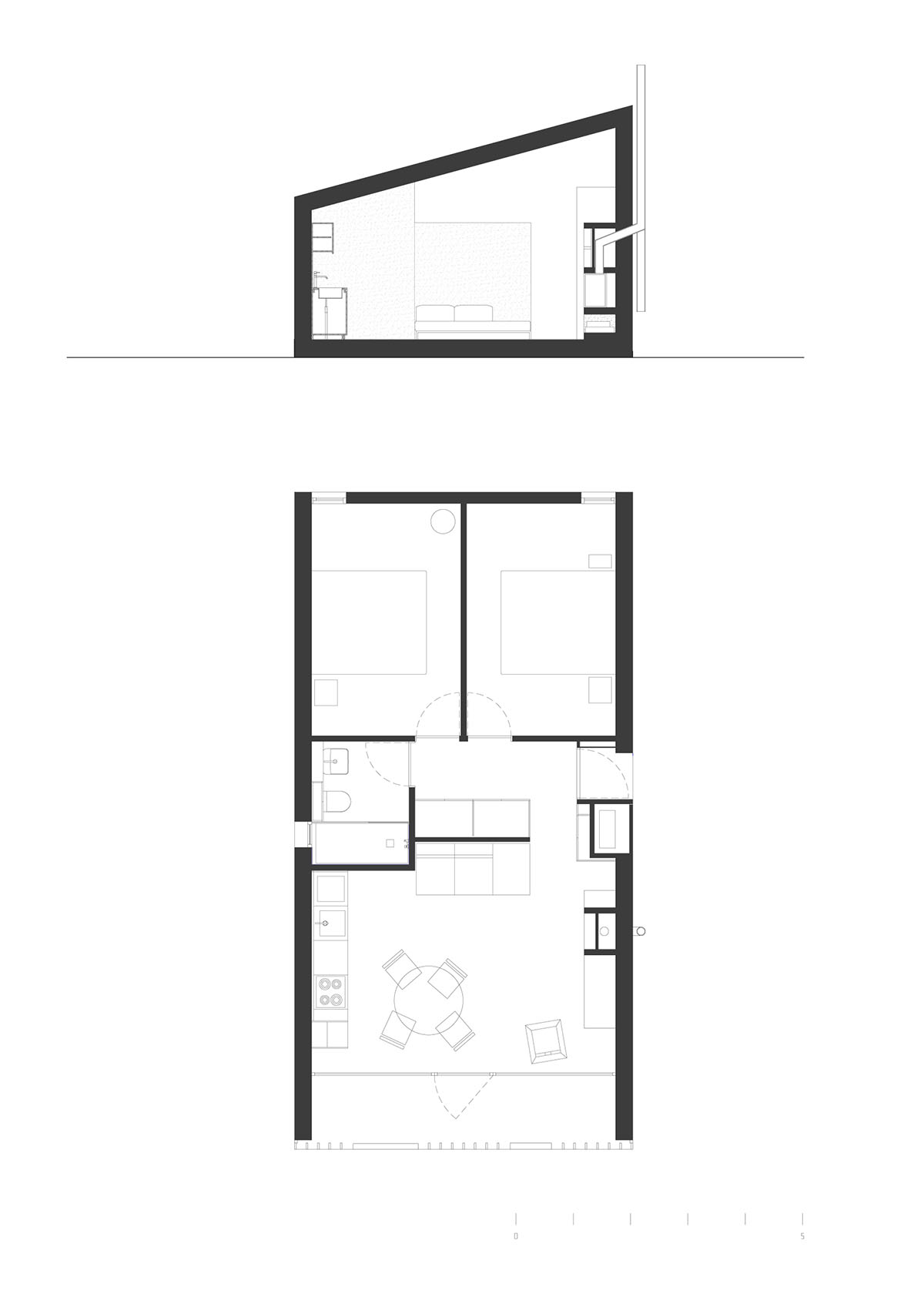 Typology D
The studio previously built VLC, a modular housing project in Portugal's Vale de Cambria.
Summary is an architectural practice founded by Samuel Gonçalves in 2015.
The office is seeking the balance between pragmatism and experimentalism. This young studio aims for solutions to answer a prominent challenge that the contemporary world places to architecture: how to make the construction act an increasingly summary process?.
Project facts
Project name: Paradinha 11 Cabins In The Woods
Architects: Summary
Completion Year: 2021
Gross Built Area: 512 m2 / sqm
Project Location: Aldeia da Paradinha, Alvarenga - Arouca
Programme: Tourism, Hotel, Cabins, Tiny Houses
Project beginning date: January 2017
Construction works dates: December 2018 - February 2021
All images © Fernando Guerra FG+SG
All drawings © Summary
> via Summary