16th Annual Arthur M. Rosenblatt Lecture: Nieto Sobejano Arquitectos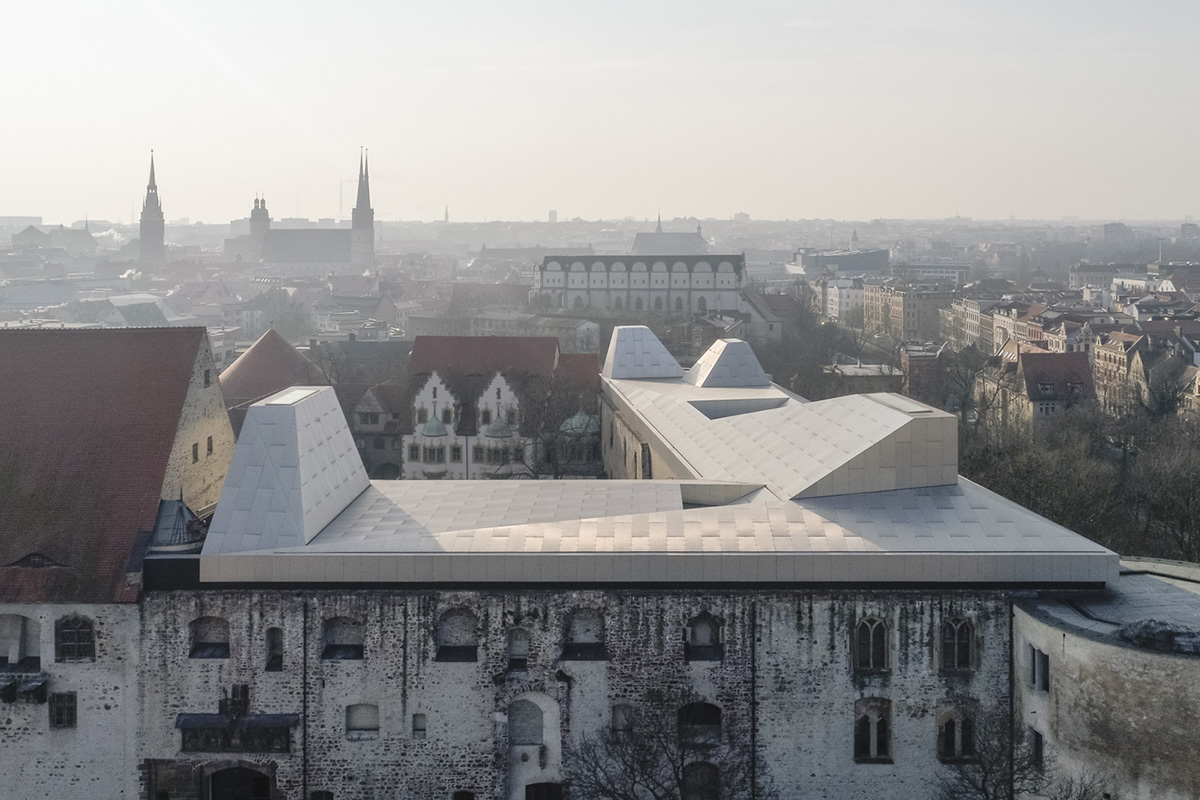 The Arthur M. Rosenblatt Memorial Lecture on Museum Design is a signature event organized each year by the AIANY Cultural Facilities Committee. This year, the committee is honored to host Fuensanta Nieto and Enrique Sobejano of Nieto Sobejano Arquitectos.
Nieto Sobejano Arquitectos was founded in 1985 by Fuensanta Nieto and Enrique Sobejano and has offices in Madrid and Berlin. The internationally recognized, award-winning firm was recently awarded first prize in the competition for the design of the Museum of Fine Arts in Vannes, France. Among their notable works are the Arvo Pärt Centre in Estonia, the Madinat al-Zahra Museum in Cordoba, the Moritzburg Museum in Halle, the San Telmo Museum in San Sebastián, the Zaragoza Congress Centre, the Martin Chirino Foundation in Las Palmas, the Joanneum Museum extension in Graz, and the Contemporary Art Centre in Cordoba. Current projects include the extension of the Archaeologische Staatssammlung in Munich, the extension of the Museo Sorolla in Madrid, the Montblanc Haus in Hamburg, the Archive of the Avant-Garde in Dresden, and the Carmen Thyssen Museum in Girona.
The work of Nieto Sobejano Arquitectos has been widely published and exhibited at the Venice Biennale, the Museum of Modern Art, the Kunsthaus in Graz, and at the MAST Foundation in Bologna. They are the recipients of the 2007 National Prize for Conservation and Restoration of Cultural Heritage and the 2010 Nike Prize by the Bund Deutscher Architekten, as well as the 2010 Aga Khan Award for Architecture, the 2011 Piranesi Prix de Rome, the 2012 European Museum of the Year Award, the 2012 Hannes Meyer Prize, 2015 AIA Honorary Fellowship, the 2015 Alvar Aalto Medal, and the 2017 Spanish Gold Medal of Merit in Fine Arts.
About the Speakers:
Fuensanta Nieto and Enrique Sobejano are graduates of the Escuela Técnica Superior de Arquitectura de Madrid (ETSAM) and the Columbia University Graduate School of Architecture, Planning and Preservation. Sobejano is a design professor at the Universität der Künste Berlin and Nieto is an associate design professor in the School of Architecture at the Universidad Europea de Madrid. Both have taught and lectured internationally. From 1986 to 1991, they were Directors of Arquitectura, the magazine of the Colegio Oficial de Arquitectos de Madrid.

Speakers:
Fuensanta Nieto, Partner, Nieto Sobejano Arquitectos
Enrique Sobejano, Partner, Nieto Sobejano Arquitectos
Date: Thursday, October 6, 6:00 - 8:00 pm
Location: Center for Architecture, 536 LaGuardia Pl., New York, NY
Price: Free for AIA members and students; $10 for general public
More information about lecture can be found on this page.
Top image: Moritzburg Museum, Halle, Germany by Nieto Sobejano Arquitectos. Image © Laurian Ghinitoiu/(CC BY-SA 4.0).
> via AIA New York