Castle-like house by Javier Puga Estudio features lattice wall for air-filled interiors
Javier Puga Estudio has designed a house that features a lattice wall on the façade to create air-filled interiors and to grasp the dominant northern winds.
Since the northern winds rotate along the patios, they generate currents of air that enter the house, as the studio emphasized. Besides the lattice wall that is defined by slender columns, the house red-colored sand finishes that create smooth surfaces.
Called Che' Che' House, the 240-square-metre house, located in the city of Merida, Mexico, offers "a cool and shady atmosphere" responding to Merida's climate.
According to the architects, the main design intention for the house was to maintain freshness founded in every space and the concept takes cues from the word of "Che'Che'" that means freshness in Mayan.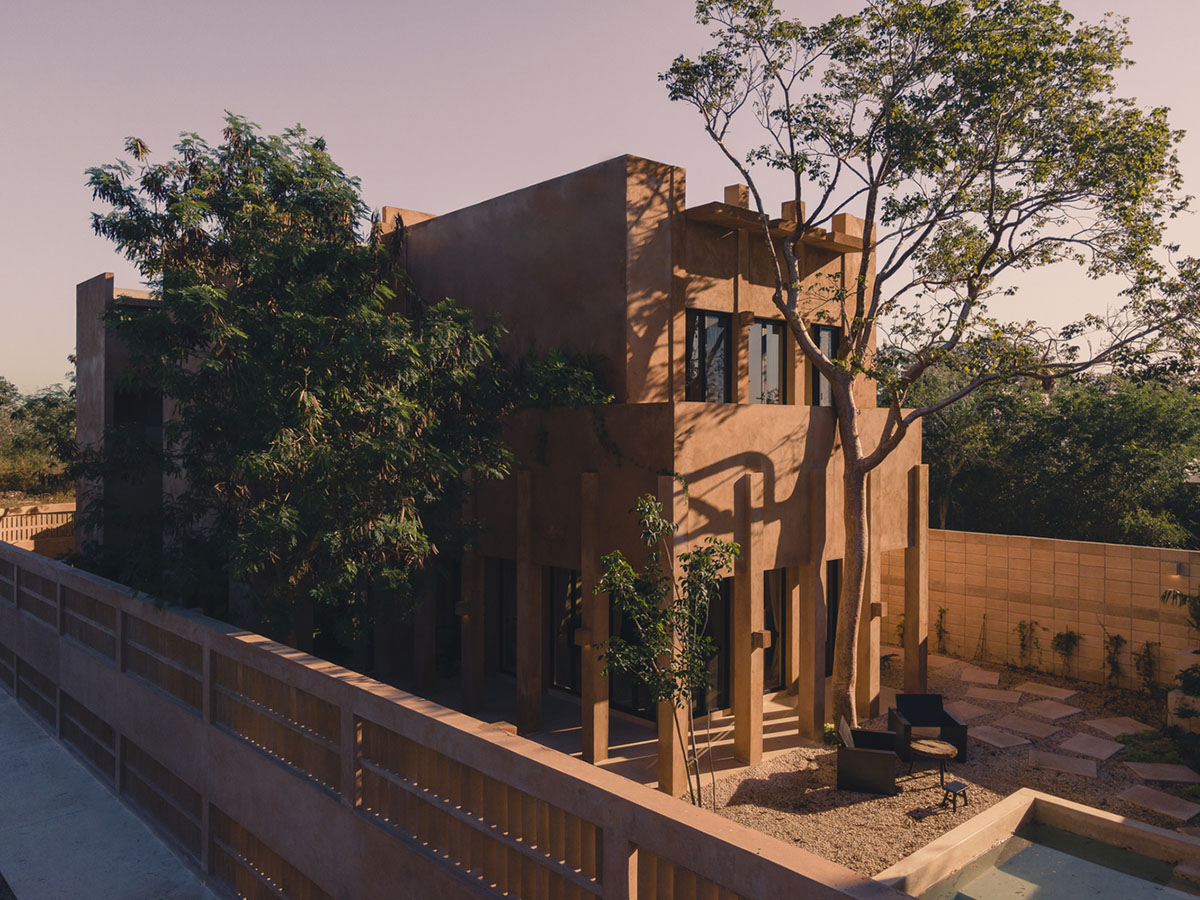 "Freshness is the main element of design is found in the layout of the house, which allowed us to create patios and gardens for each of the interior spaces, generating currents of air that fill the interior of the house," said Javier Puga Estudio.
The house basically consists of interlocking and protruding surfaces, which creates a layering appearance. Designed in a zigzagged layout, a narrow and long corridor disperses the rooms and directs the homeowners to the backyard.
In the outdoor spaces, the studio placed water elements to spread a moisturized breeze through the spaces of the house.
"The main design intentions were the use of local materials such as stone, sand, and wood, establishing a modular architecture, exploring the composition of shadows from landscape and architectural elements," said the architects.
The extension of the space is enriched by patios to extend the visual perception of the interior atmosphere, while producing significant interior heights to avoid the heat concentration in the habitable part of the space.
"We employed natural elements found on site to obtain a comfortable interior temperature through the cross ventilation in all spaces, control of the northern light to illuminate the interior of the house, and water elements that refresh the environment," the office added.
According to the team, it is a house designed to live in and feel the freshness that is generated by the shadows that work with the wind of the environment.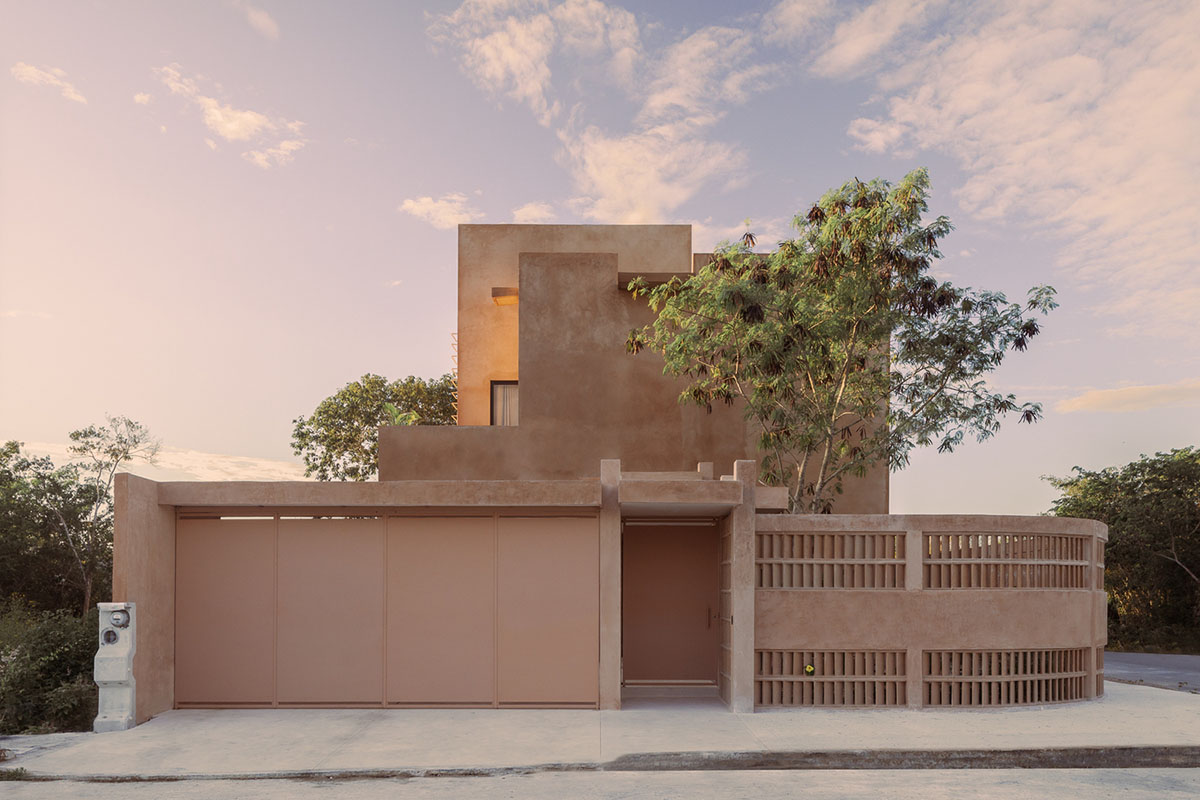 On the ground floor, the architects designed the common area, including pedestrian and vehicular access, including the toilet, kitchen, laundry area, dining room, living room, patios, and gardens for each of these spaces, and the pool area at the back of the house.
The upper floor is dedicated to a private area, where there are three bedrooms. The first bedroom has a closet and a private terrace, while the second bedroom has a closet and could be adapted as a study.
Finally, the master bedroom is placed at the back side and has a private bathroom, closet, and balcony overlooking the pool.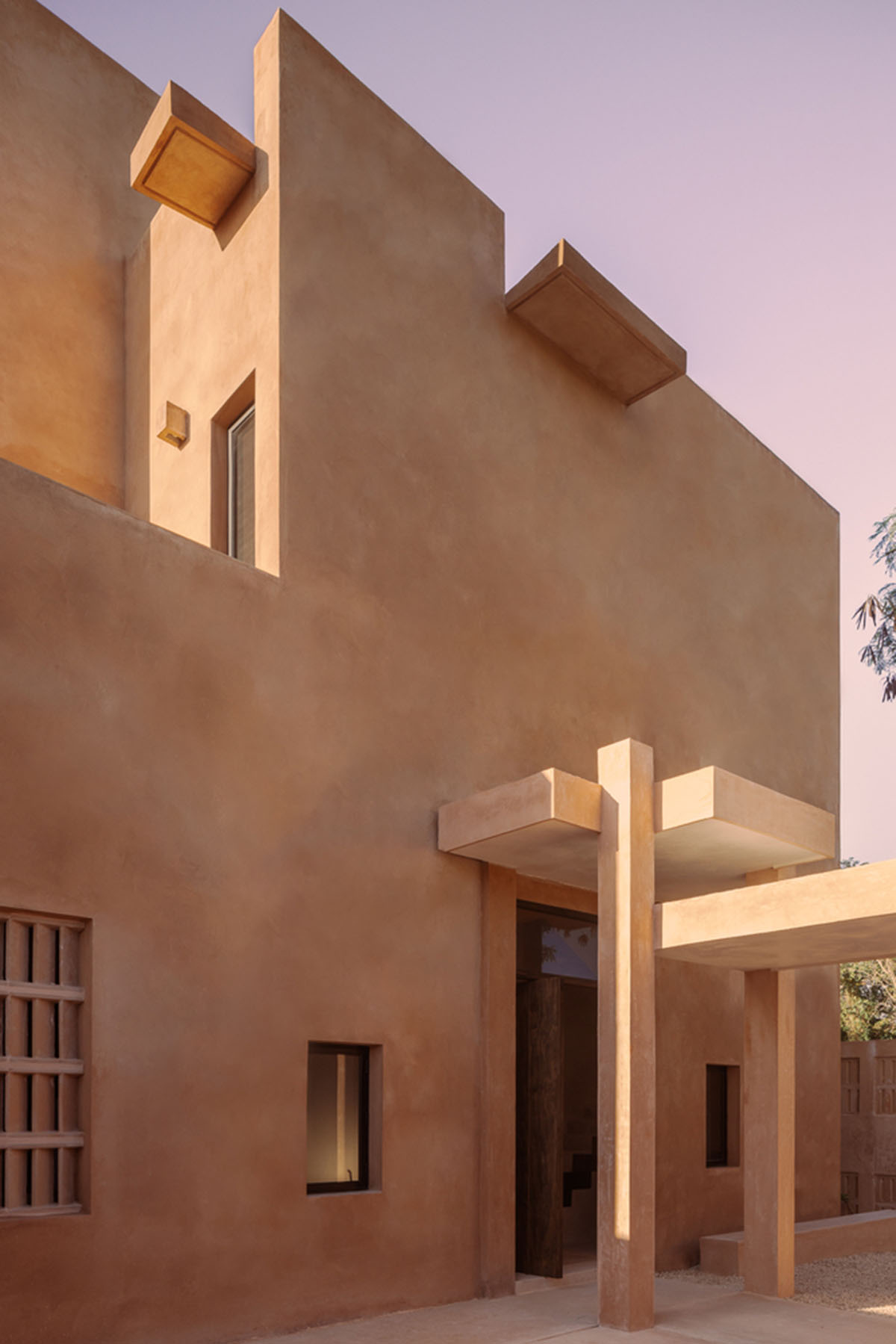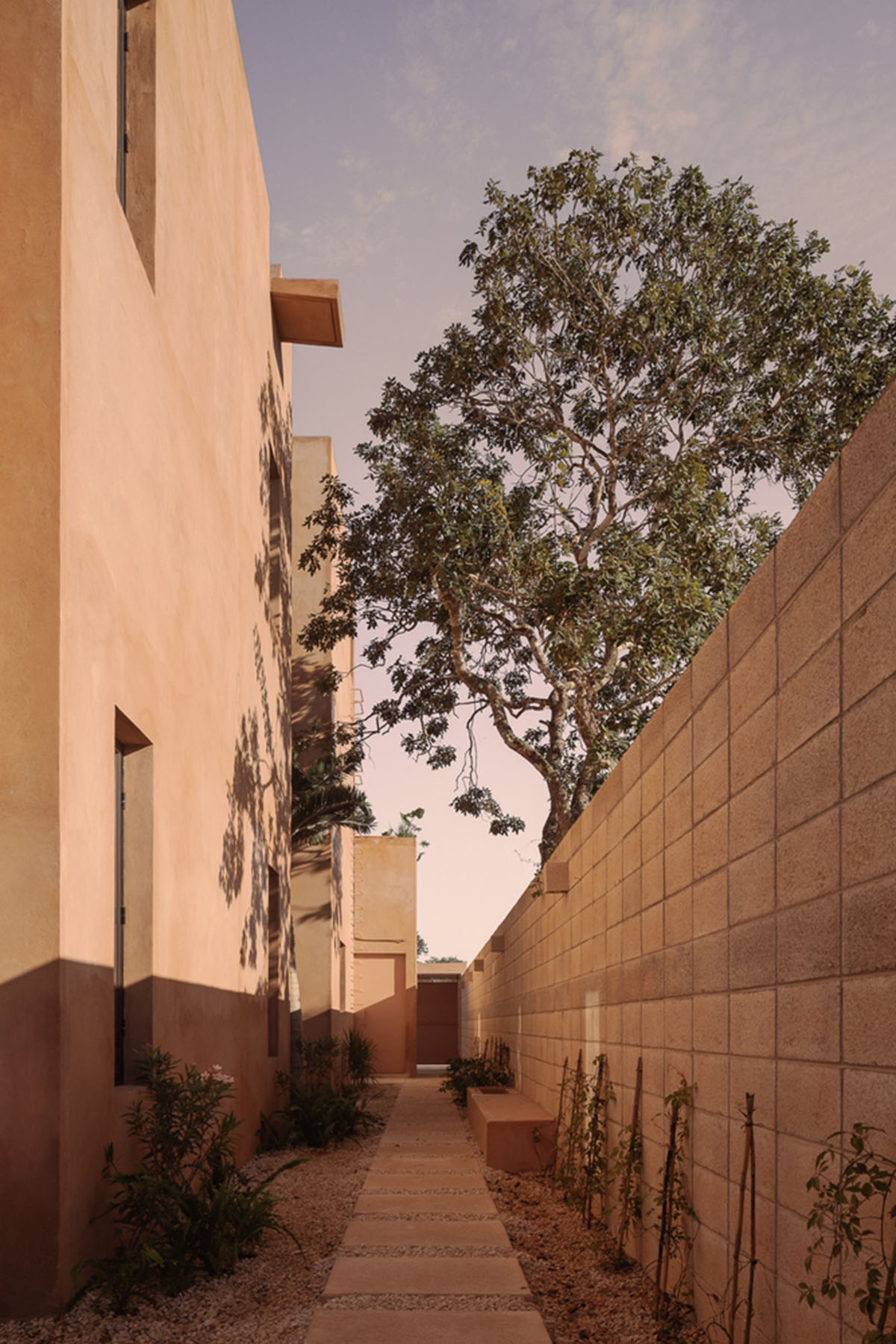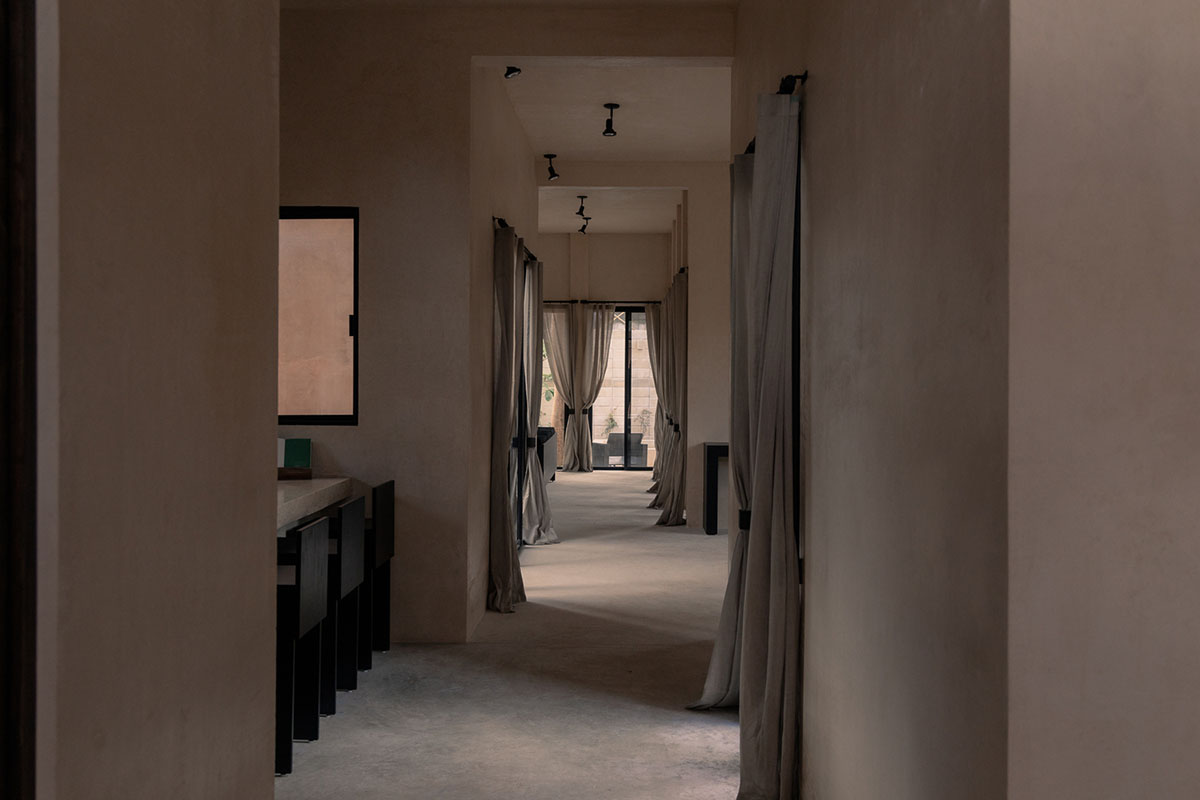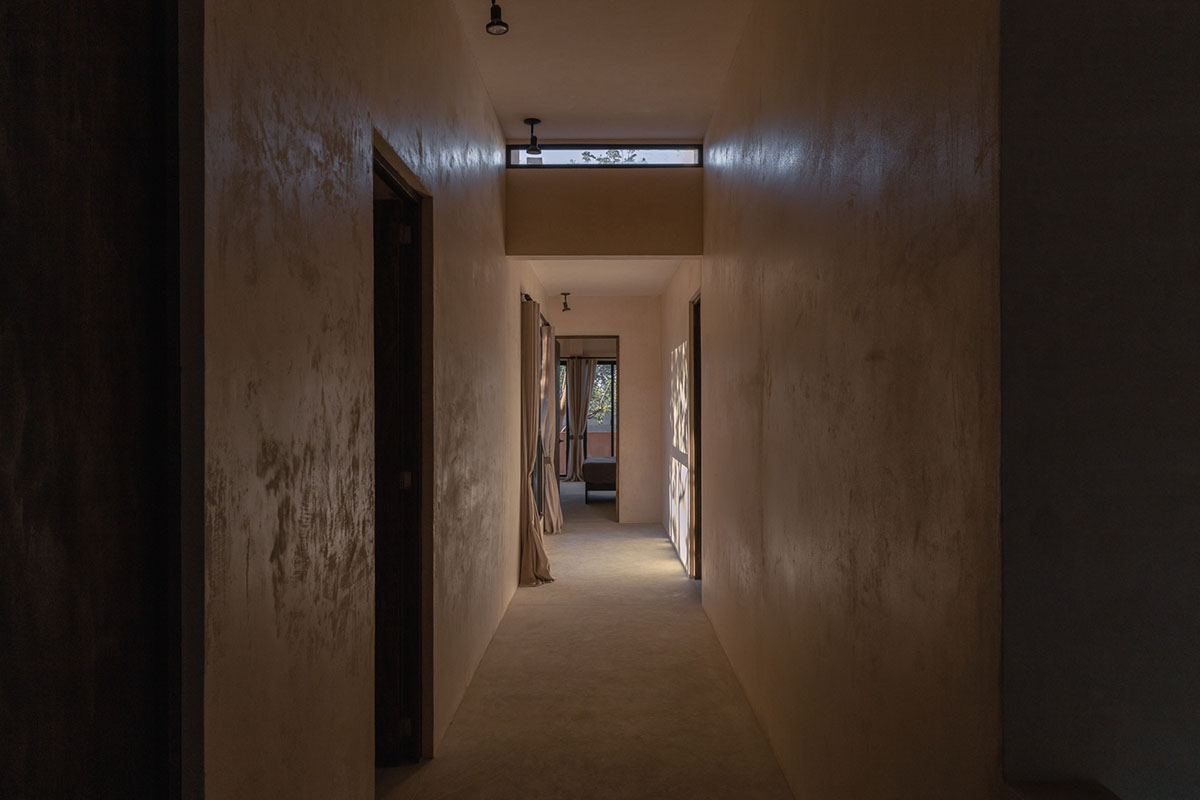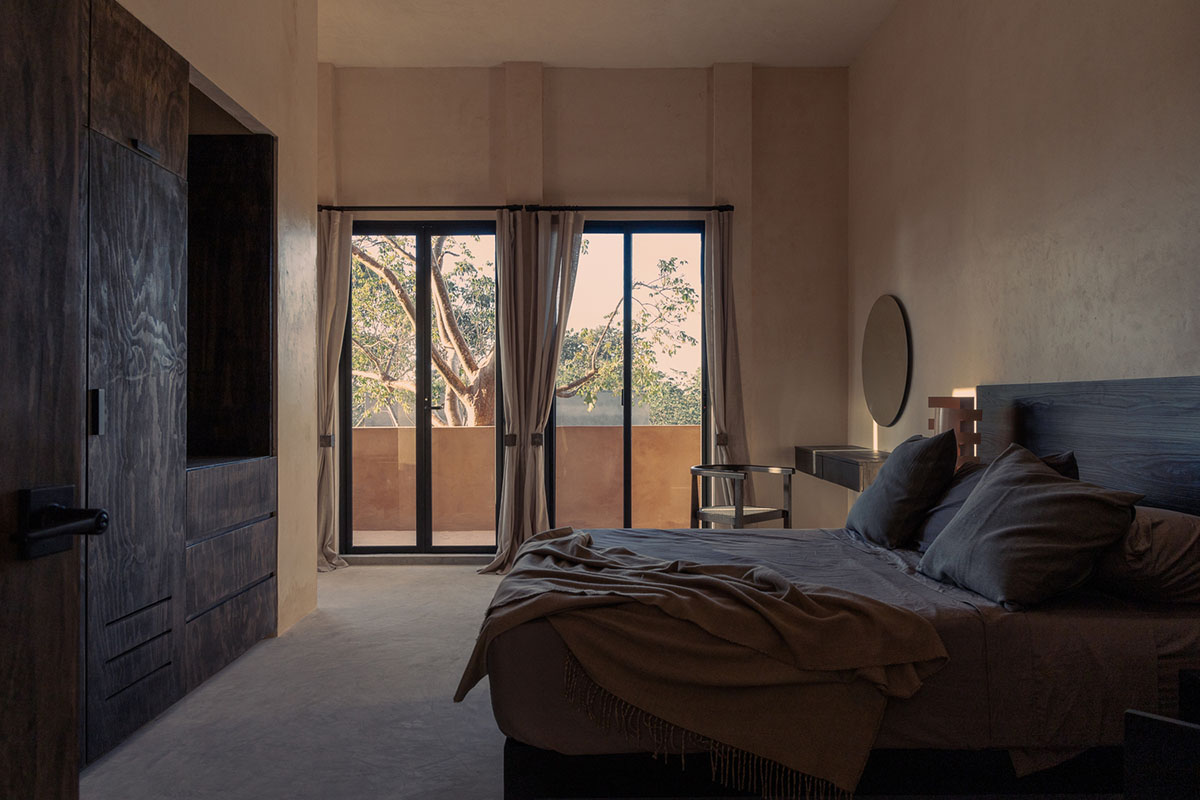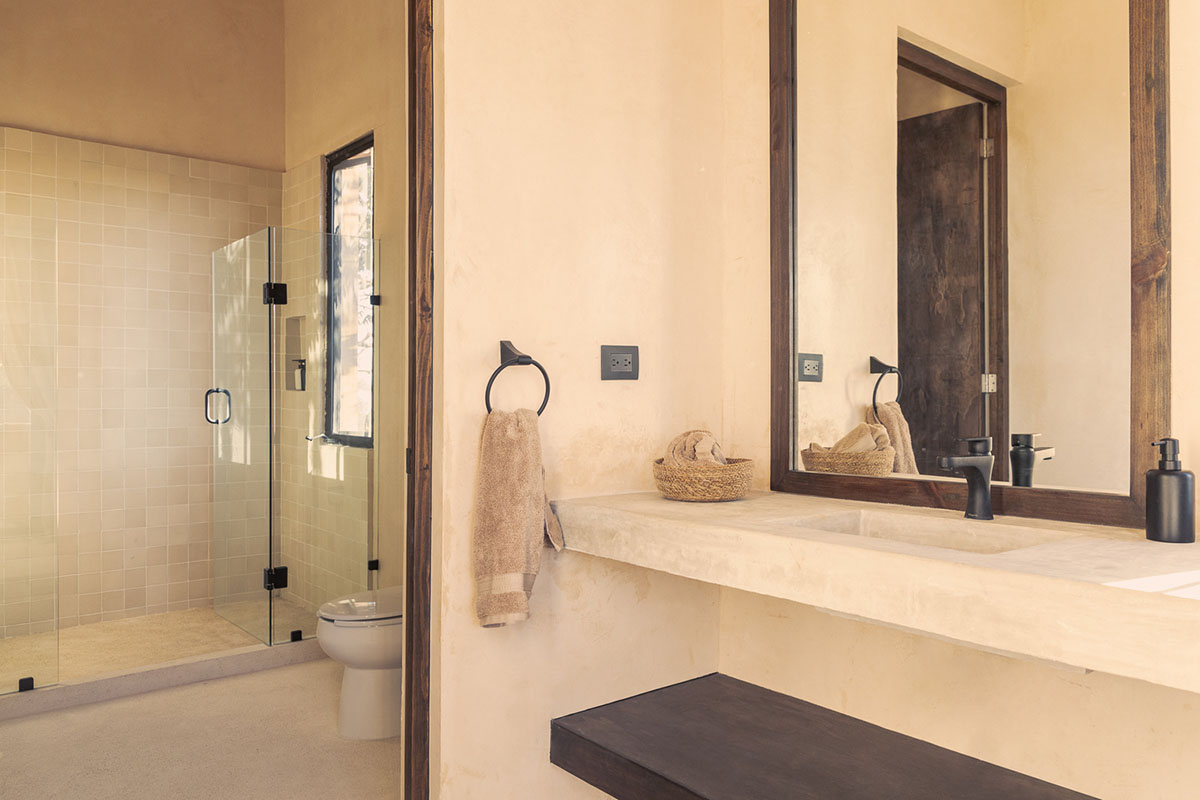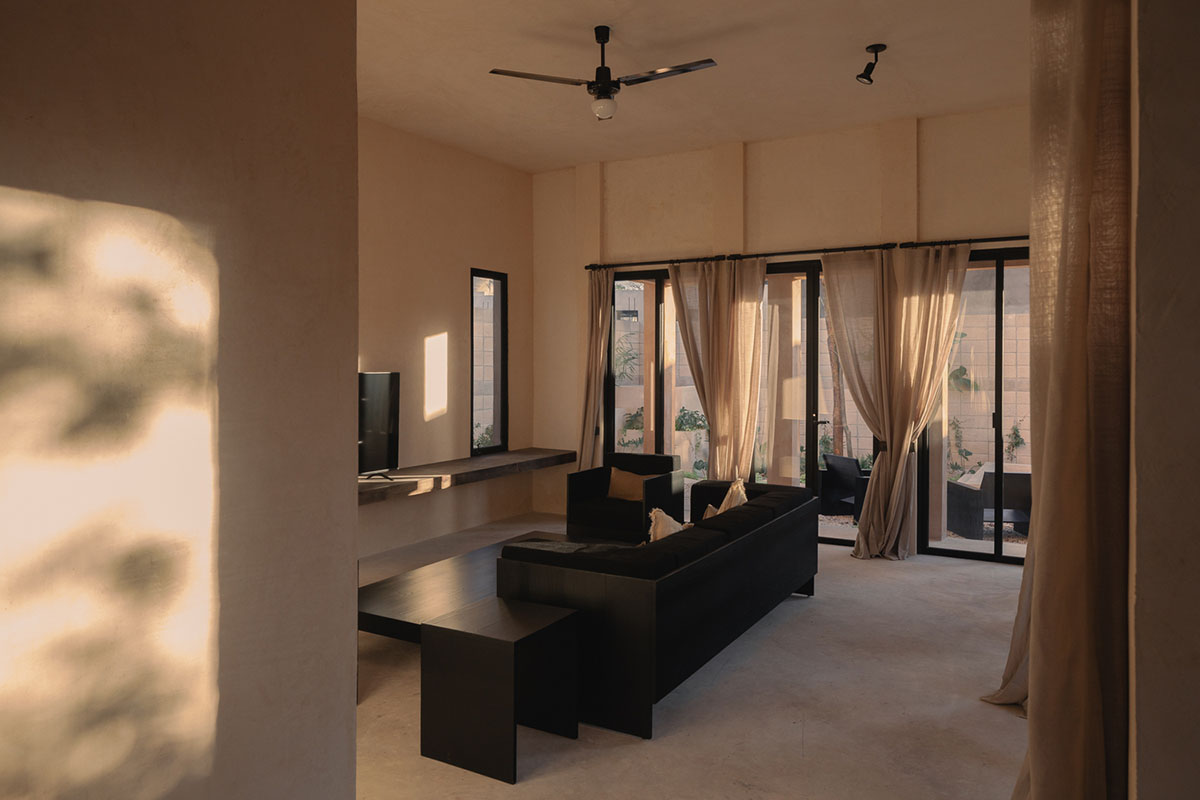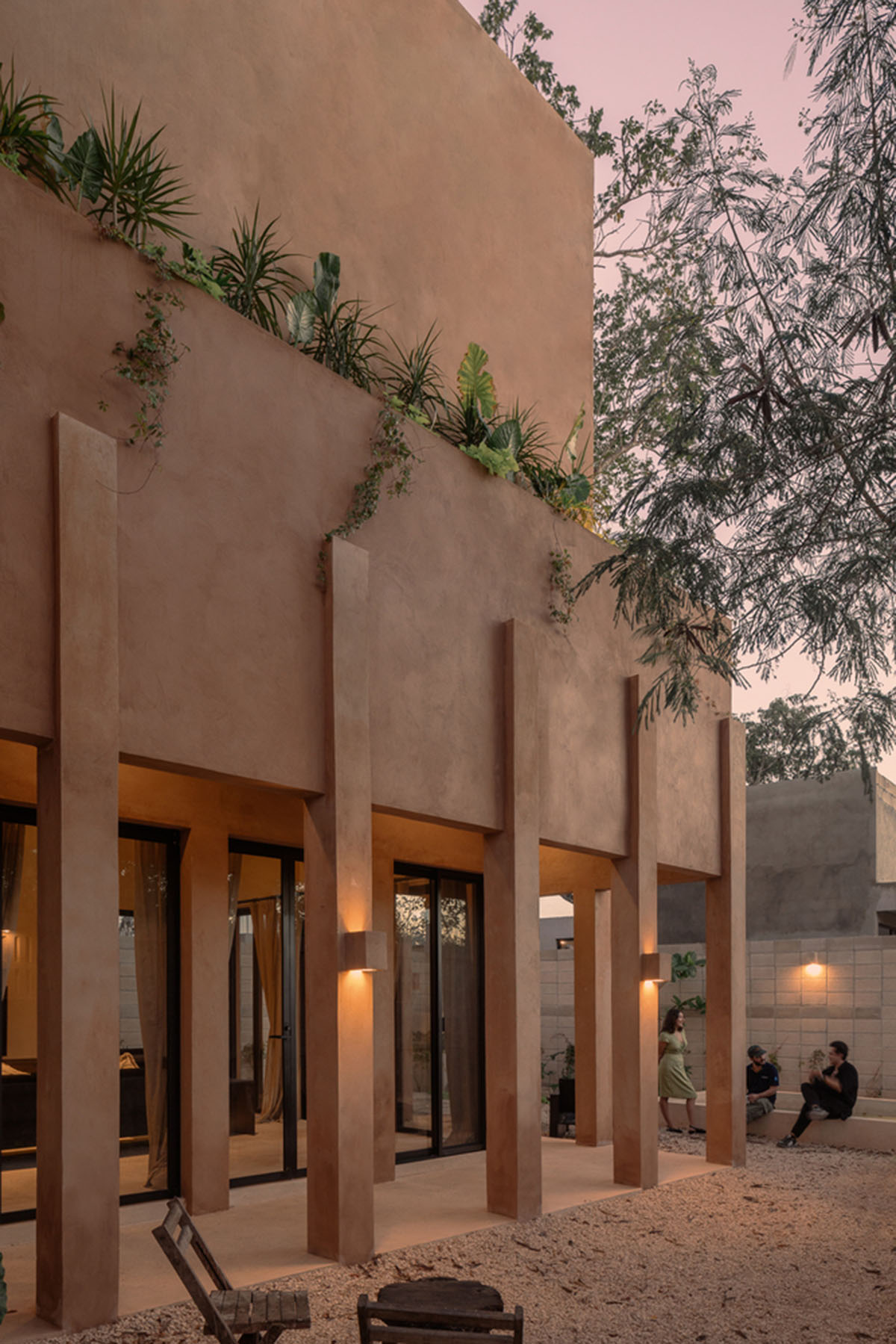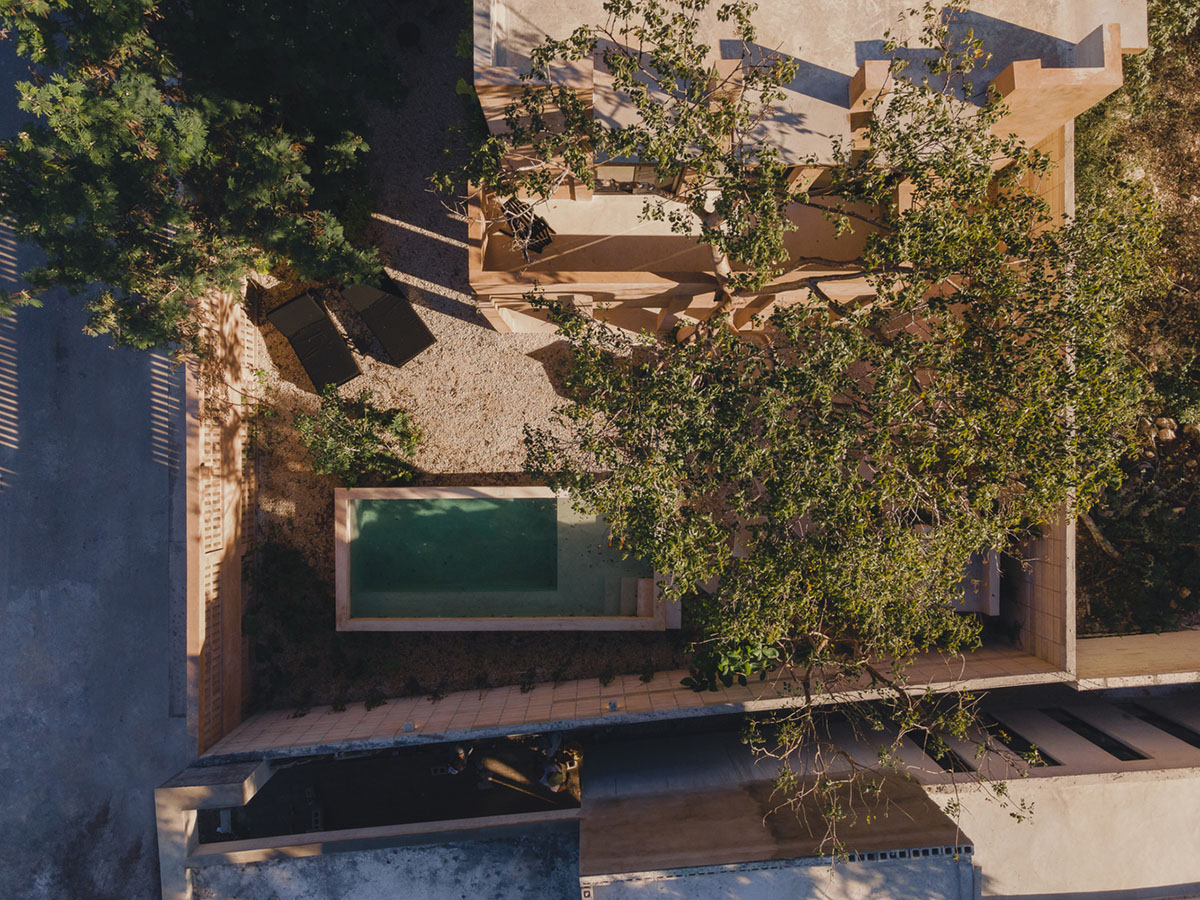 Ground floor plan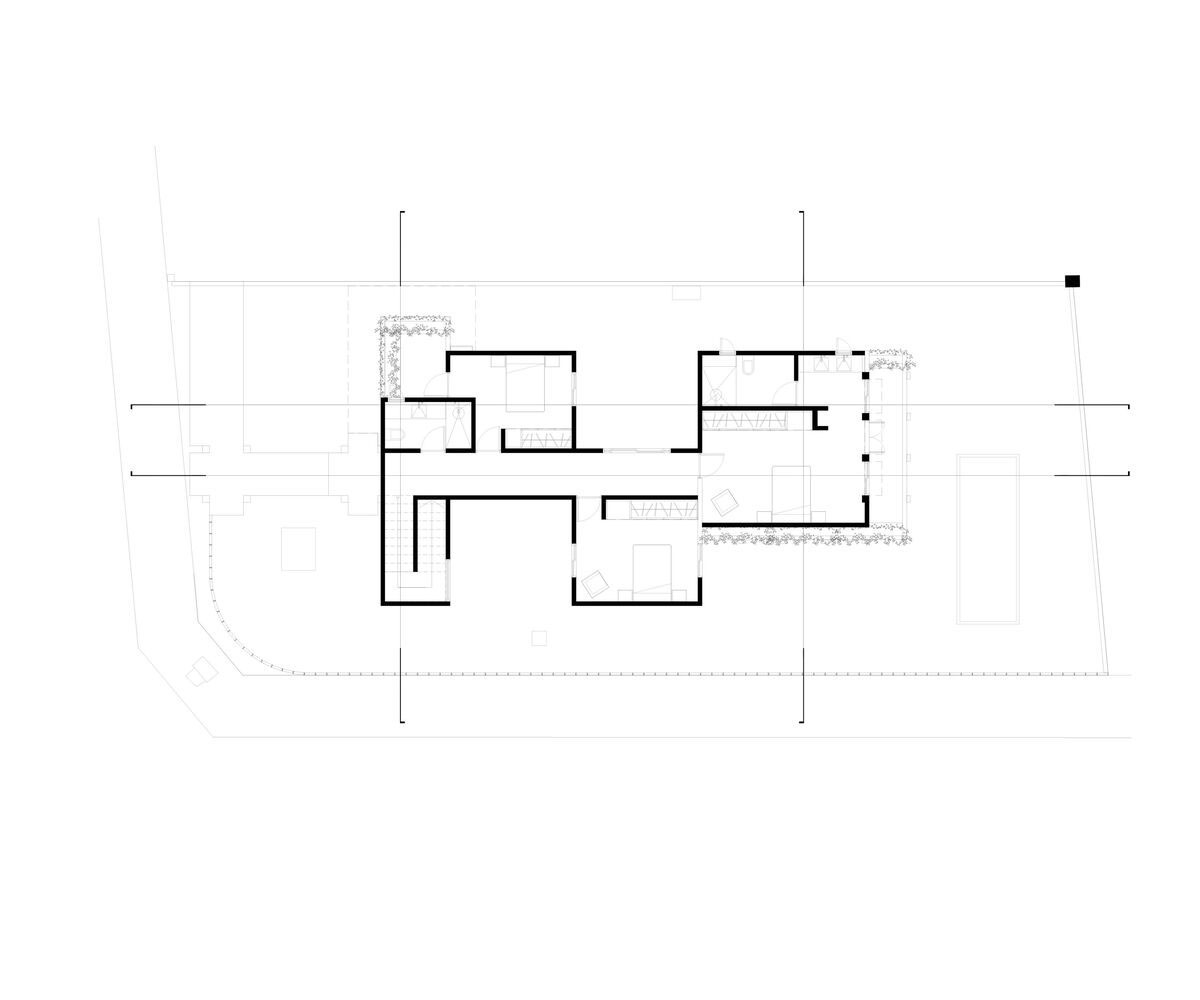 Floor plan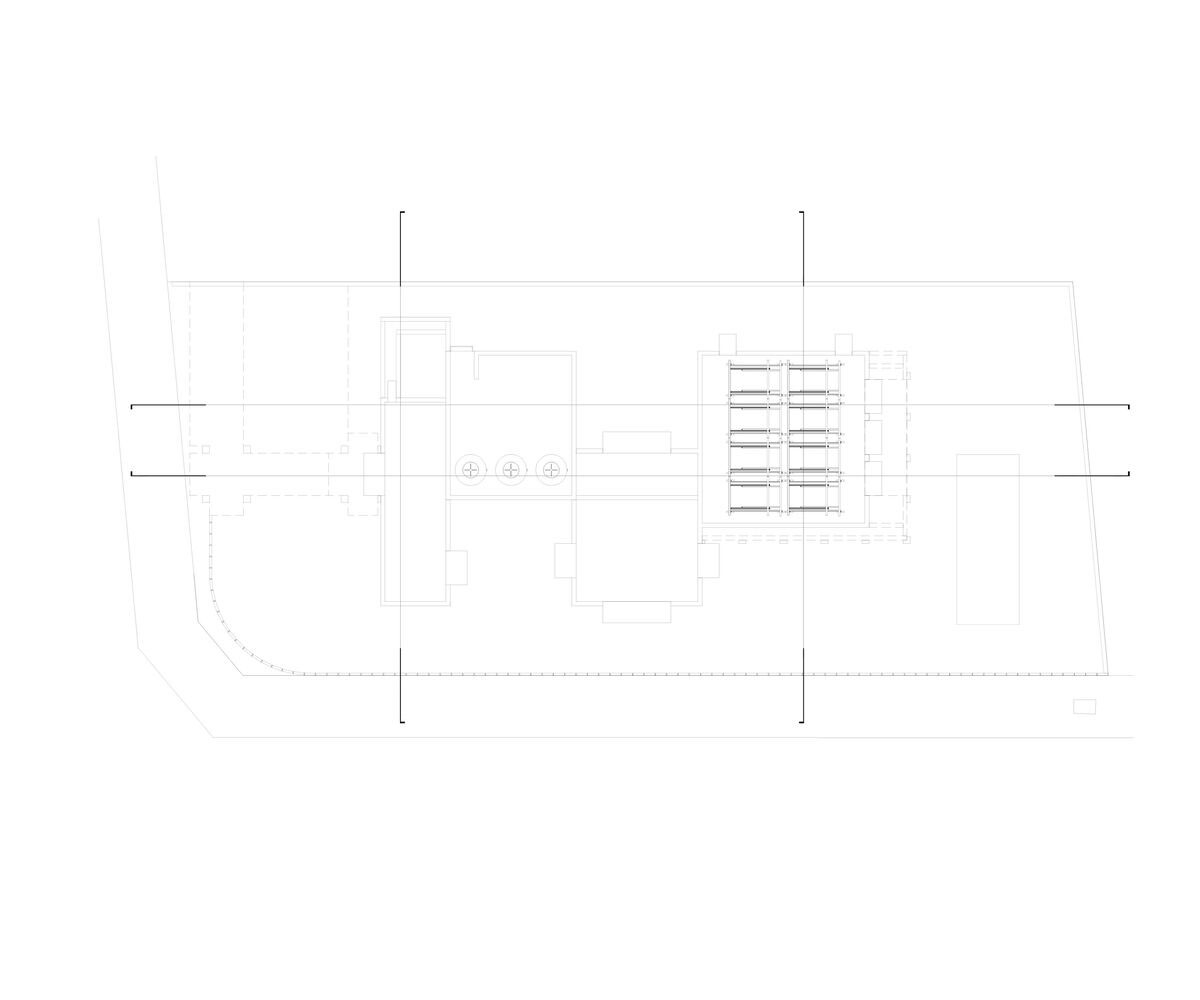 Roof floor plan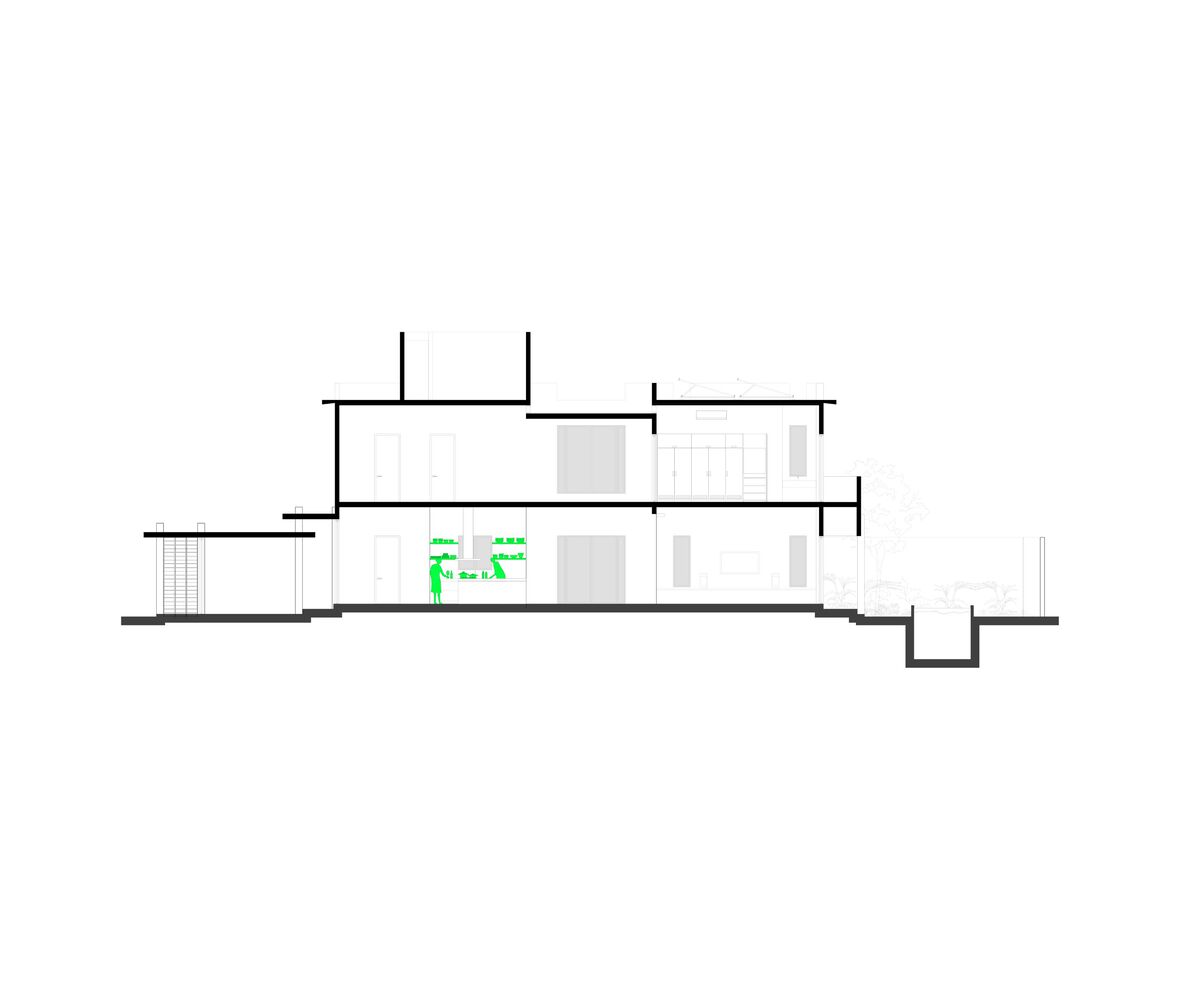 Section
Section
Section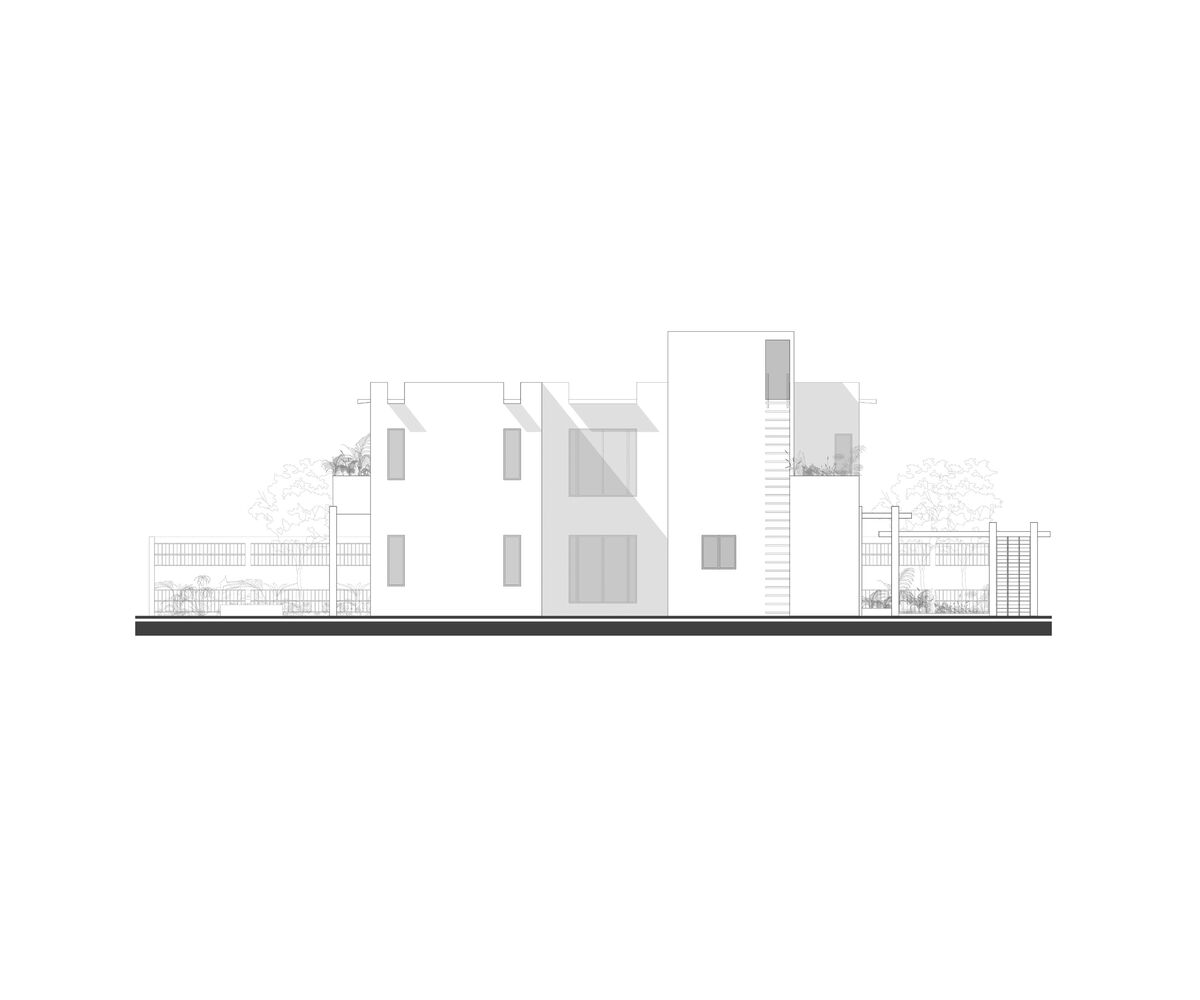 Elevation
Elevation
Elevation
Project facts
Project name: Che' Che' House
Architects: Javier Puga Estudio
Location: Merida, Mexico
Size: 240m2
Date: 2021
All images © Zaickz Moz
All drawings © Javier Puga Estudio
> via Javier Puga Estudio