Home Building at Thaden School Takes Inspiration From the Vernacular
After leading a master planning effort for Thaden with a team of Marlon Blackwell Architects, Andropogon and CMTA, Eskew Dumez Ripple was given the task of designing their Home Buildings. Home building is the center of all the student activities on the campus, reflecting its whole student body. Project design is centered around using standard methods and materials gestures to generate uncommon architectural results. The team employed techniques typically found in residential design gave porches and courtyards to the open floor plan. The roof's gentle slope peaks up to 38' in the center and embraces the dining hall space. The design inspiration is taken from the surrounding region. Vernacular architecture is reflected in the building with board and batten facades and all-wood construction.
The Home Building is the heart of campus life. With its central location, representing the student body as the social and spiritual beacon of the school, it provides an expansive dining hall, for having meals together, teaching kitchen, student bookstore, a library and numerous flexible lounge and study spaces. Inside the materials and tectonics are celebrated. A veil of poplar slats lays below the monumental truss frames, all visible, bringing an embracing atmosphere to the space. Warmth, and unity is an intended result as students sit and share meals.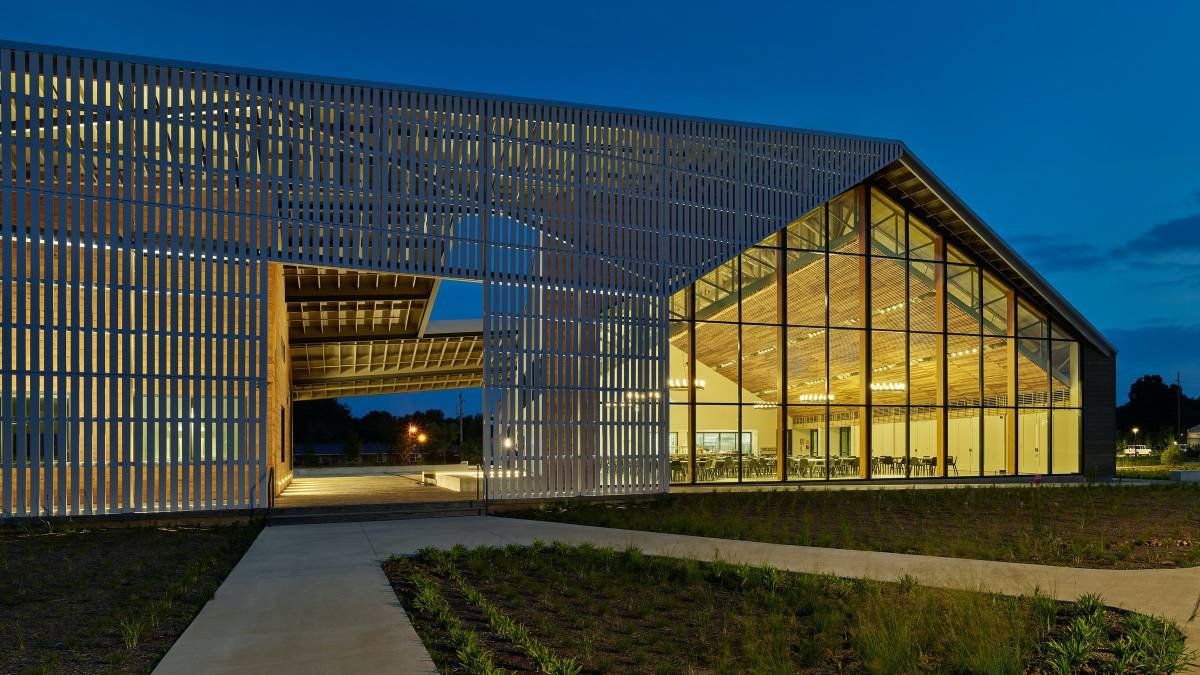 The teaching kitchen embodies the school's "learning by doing" mantra. It brings another layer of experience to the dining hall aspect, where students learn how to make meals, this aspect is crowned by large viewing windows that showcase the central dining kitchen where culinary staff of the school prepares the daily meals.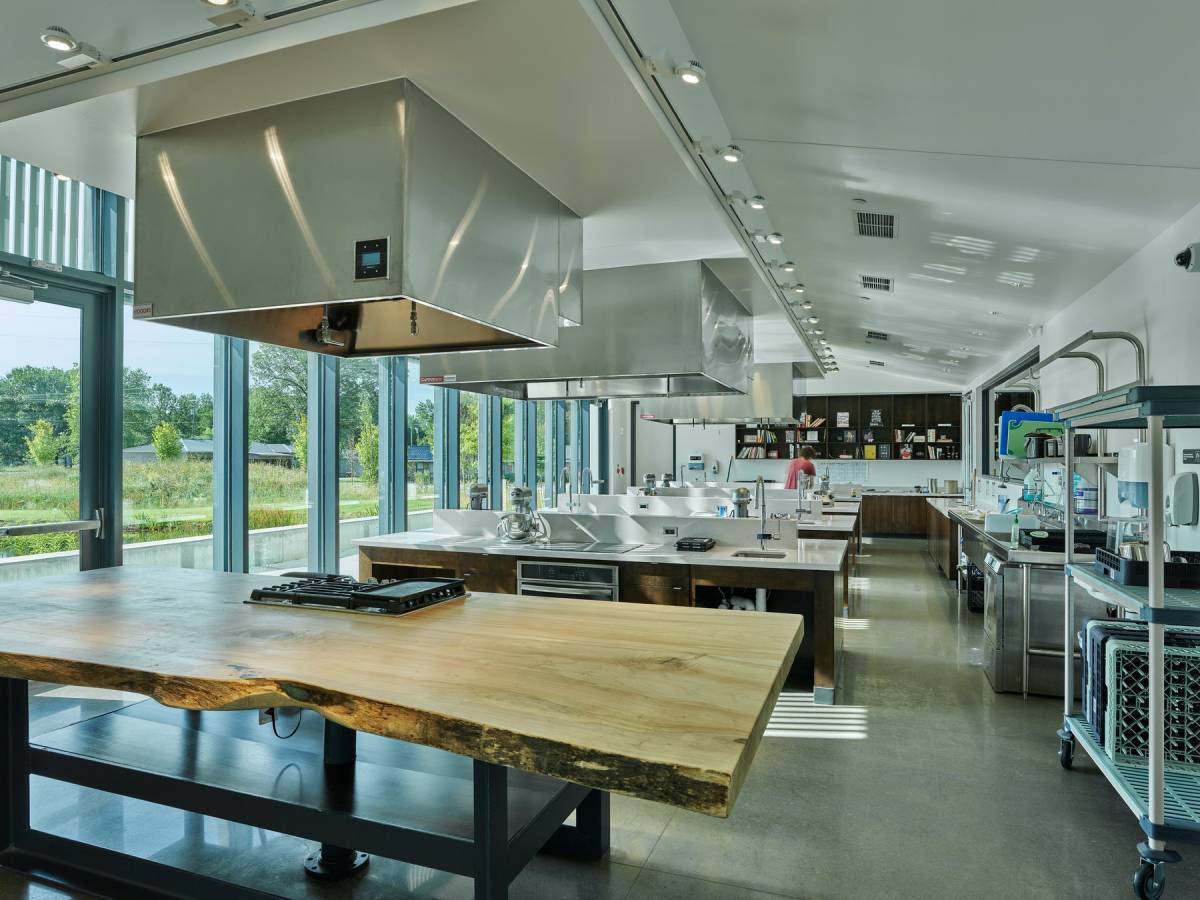 The learning by doing mantra is carried throughout the design. As the Home building stretches across its site, snaking through the topography, it creates a symphony of indoor and outdoor spaces that feed each other. A "water-lab" fed by the water collected by the building provides another learning experience, this time from nature itself.
A mixture of spaces: open, semi-closed and enclosed creates a variety of spaces where students can choose to be in, depending on their day, mood, activity. The Home Building results from contradicting notions, lofty ambitions, heroic construction, balanced by the humble nature of local and vernacular architecture.
Project facts
Architects: Eskew Dumez Ripple, Marlon Blackwell Architects
Location: Bentonville, AR, United States
Area: 34,000 ft2
Year: 2019
Client: Thaden School
All photographs © Timothy Hursley, Dero Sanford
> via Eskew Dumez Ripple