Studio Eiraji reveals competition proposal Puerto Orchid Pavilion for Mexico
Iranian-Turkish practice-studio Studio Eiraji has revealed its competition proposal for Orchid Pavilion at Casa Wabi, Puerto, Escondido, Oaxaca, Mexico.
The international design competition aimed to select the best design for a pavilion design which contains all needed details of the place. Led by principal architect Javad Eiraji and design manager Ali Judaki, the project was completed with their young architecture team.
The design team tried to reflect simplicity by using vernacular materials in design process of this project. Paying Attention to the main function of the project, a pavilion is proposed for the growing of many different species of orchids in the Oaxaca coast.
The pavilion also includes a space for an educational program on these species, caused this project to be focused on different aspects.
Entirely made of wood, in the heart of the pavilion, white-colored shelves wrap the pavilion to present the species of orchids and in the center, seating places are placed for visitors. A central oculus brings the daylight to the space.
"The pavilion respects the gardens and landscape of the region and engages in a dialogue with nearby pavilions and the mission of the foundation," said Studio Eiraji.
The studio combined the tradition and modernity in form and materials, economical aspects and the budget of the project, paying attention to the human and the nature around and their relationship with architectural design of the project are some other important factors of the project.
The interior design of the project also creates a fresh atmosphere for orchids and also the users may have educational goals inside. The design is an easy and simple project to be constructed and built and all factors such as form, materials, exterior and interior designs match each other.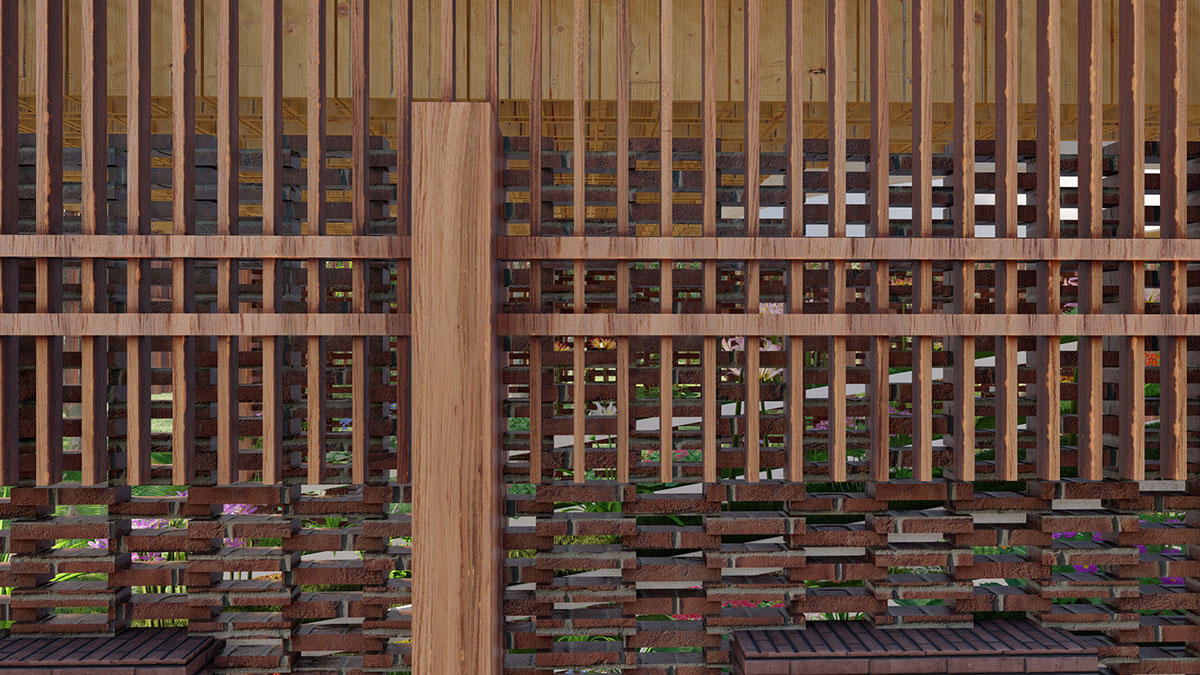 Project facts
Project name: Puerto Orchid Pavilion
Architecture Firm: Studio Eiraji
Principal Architect: Javad Eiraji
Design Manager: Ali Judaki
Design Team: Elnaz Tofighi, Golsa Zerangi
Organizer: Casa Wabi
Project Status: Competition Proposal
Year: 2021
All images courtesy of Studio Eiraji.
> via Studio Eiraji