Relational soundscape of Ryoji Ikeda in Center Pompidou
Exhibited with the exhibition "Coder le Monde" as part of the Mutations/Creations series, the Pompidou Center presented two installations of interdisciplinary artist Ryoji Ikeda. The installations will be shown till 27 August, 2018.
Image © Fact Magazine
Ryoji Ikeda is an interdisciplinary Japanese artist who work between music, video and code. Well-known for his works, which are often presented in large video installations, he often investigates into mathematic patterns and aesthetic.
Image © Global Techno
Why Ryoji Ikeda interests us?
The works of Ikeda interests us not only of the digital aspect of his amazing digital aesthetic, but also the way he understand mathematic code and environment, and the way he installs and presents his work as a spatial practice.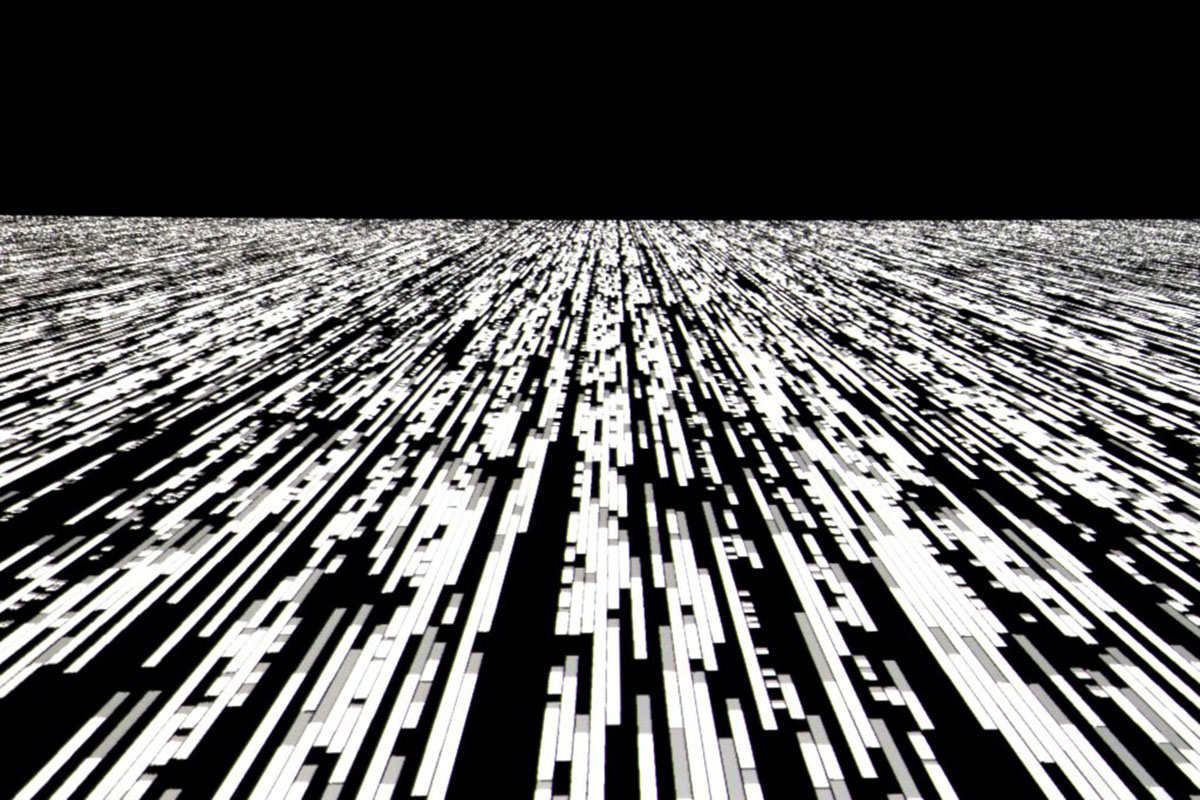 Image © Virtute
In the two installations in Pompidou Center, the first one "Code-Verse" is "a meta-composition that put several code into a single piece, both symphonic and polyphonic", said the artist himself.
The composition and the video are an acoustic landscape. Presented in a black and white video projection with computer-generated white noise, the composition is weirdly "nature". Layers of information are overlapped, continuity and discontinuity are present simultaneously, just like what one can see and hear in the nature, different channels with different frequencies play the same time but the entire body of the environment forms a harmony with these variations.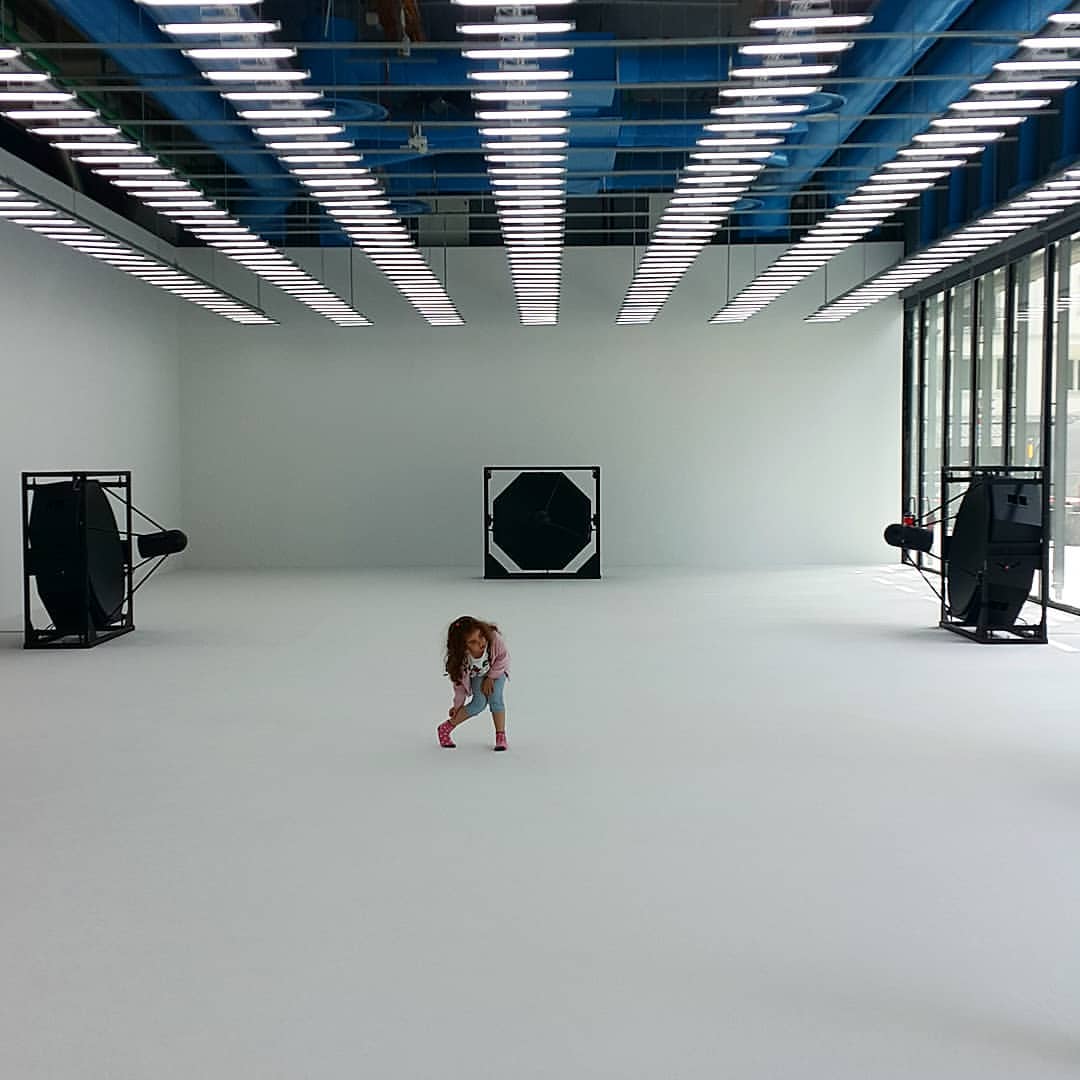 Image © Marcus Graf, Picbear
The second installation "Continuum" is an installation in a bright white room with five hyper-directional loudspeakers. The viewers can explore the infinite tones of a single pitch when they move around the room. The visitors became the players of the piece, the simply composition of this installation created an interactif space.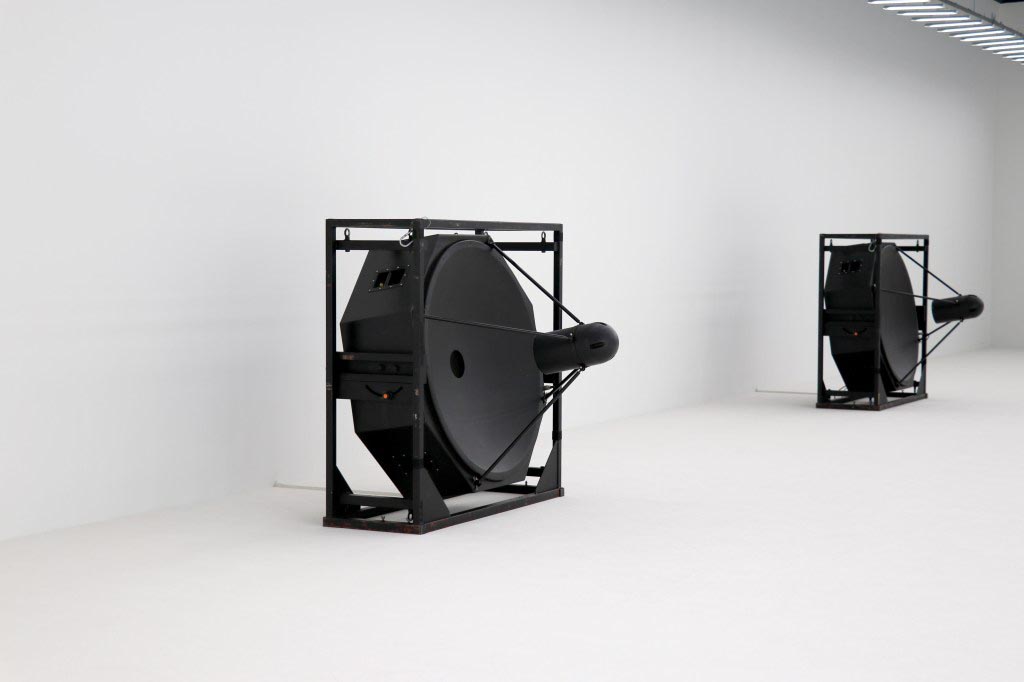 Image © Virtute
The works of Ikeda has been experimenting how sound can be visualized, how sound can be physical. But in his new installation "Continuum" he pushes further the limit on sound and space.
The constant, single pitch tone creates a referential landscape, allowing people to experience their relationship with the void in the space. Movement were being highlighted by the sound perceived by the visitors, solid and void became the rhythm of the piece.
Top Image © Virtute
> via Pompidou Centre