Death of Architecture: A National Travelling Exhibition of Design & Architecture 2018 in India
Rare it is to have such an exhibition in India, coming up at a time when this year's Pritzker Prize winner was awarded to India's Balkrishna Doshi in March. As the name suggests, the traveling exhibition is a strong critique towards the current state of architecture in our cities, the sudden and slow demise of the architecture profession, the dominant culture of by-laws, the lack of empathy, aesthetics and meaningful public spaces, and the influence of digitization and western culture in our urban cities. It delves both into the past and the present to not only inform the architecture fraternity of the demise, but also the public to initiate a strong discussion within the community, about our surroundings for the future. It is also an insight into the dichotomy of death as an end and a revival.
Image courtesy of Navkar Architects, BARD Studio, Vastu Shilp Consultants and DOA
The exhibition extends itself through posters, case studies, illustrated drawings, installations and discussions by eminent architectural professionals from around the country during the entire duration of the exhibition in the city. The open ended discussions (the ones in Hyderabad) focused on the student-professor relationship, the future of architecture both as a profession and academia and beyond.
"Architecture is a balm and even an opiate; it is a perspicuous, rational and intuitive structuring system that can create spatial arrangements in ways that can have bearing on intellectual and emotional deliberations that leave indelible impressions across time," reads exhibition's monograph by Aniket Bhagwat.
Image courtesy of Samira Rathod Design Atelier and DOA
Through a collaboration of 13 architecture studios (Abaxial Architects, New Delhi; Arya Architects, Ahmedabad; Vastu Shilpa Consultants, Ahmedabad; Anthill Design, Ahmedabad; Prabhakar B Bhagwat, Ahmedabad; The Busride Design Studio, Mumbai; Vikas Dilawari Architects, Mumbai; BARD Studio, Mumbai; SRDA, Mumbai; Design Workshop, Lonawala, Navkar Architects, Pune; HundredHands, Bangalore and Edifice, Chennai) taking part in the exhibition, one might wonder for a second that majority of them (10 architecture studios) belong to the western part of India and none from the eastern part. Each of them have a different stance on the theme, though.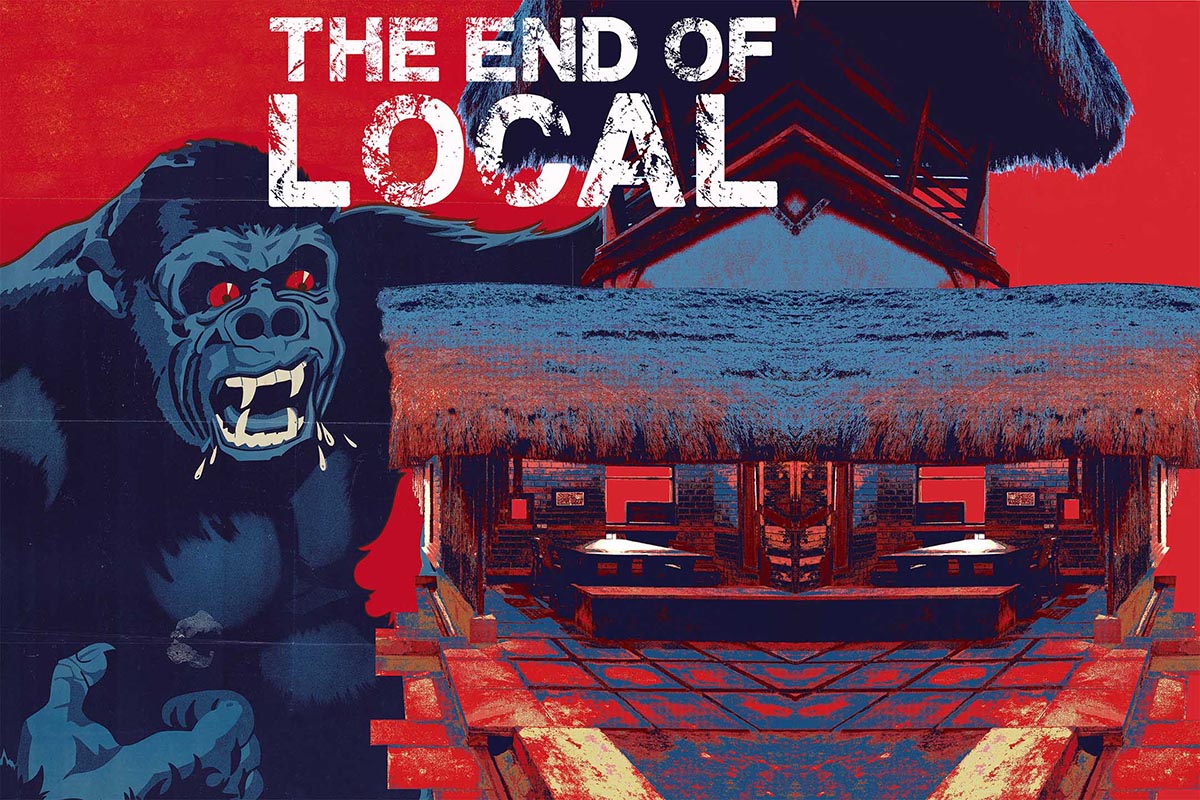 Image courtesy of The Busride Design and DOA
The honest, the pop art themed panels by Zamir Basrai of the Busride Studio seizes one's attention and directly critiques his fellows architects involving himself about the fake atmosphere created in the profession about style (fake local), context, materials and awards. It also aimed at enlightening the public.
Image courtesy of Hundred hands, SRDA and DOA
Bijoy Ramachandran's series of linked panels, takes the case study of a space within a city that is undergoing a sudden transformation because of a major influx of new infrastructure and creates pockets of temporal change leading to the end of an old permanence and the start of a new temporality.
Image courtesy of DOA
Image courtesy of DOA
The video above features Aniket Bhagwat at the Baroda opening of the exhibition(courtesy Design Owl and DOA)
The not-for-profit exhibition was inaugurated at Nehru Science Center in Mumbai on 23rd February, 2018 and will travel to various cities across the country. The detailed schedule is provided below:
Mumbai: 23rd February - 04th March, Baroda: 17th March - 01st April, Hyderabad: 13th April- 22nd April, Pune: 15th June- 23rd June, New Delhi: 07th July- 18th July, Goa: 27th July- 04 August, Chennai: August (dates not confirmed), Kochi: 14th September- 23rd September, Bangalore: 20th October-10th November, Kolkata: 30th November- 10th December.
Finally, "The exhibition is a strong mirror, that will allow cities and design communities to structure conversations that are pertinent to their immediate realm and concerns," stated in DOA website.
Top image: courtesy of Arya Architects (panels on water as a locus) and DOA.
> via Death of Architecture