"Social housing either gets demolished, or gets listed and sold as luxury" says Reinier de Graaf
reSITE's second day conference has continued with OMA's Partner Reinier de Graaf's provocative lecture, presented under a specific sub-title "A Home Is Not A House", on the main stage of reSITE.
In a 30-min lecture Reinier de Graaf showed a series of images of new "ghost towns", including buildings, neighbourhoods and cities built as financial vehicles and sitting empty in the heart of cities.
He also talked about the massive demolition program of social housings in the 21st Century and showed some images, explaining that how they are sold as luxury apartments in today's architecture.
Image © World Architecture Community
Graaf also talked about Thomas Piketty's book titled "Capital in the Twenty-First Century", explaining how rising inequality is baked into capitalism as it returns on capital is greater than income. He emphasised that you make more money with money than by working.
Graaf documented the demolition of many social housings in the 21st Century in his recent book called "Four Walls And A Roof". Recalling this social housing again, he said that "there is a massive demolition program in motion for social housing. There is also a physical eradicate of that period."
"The buildings either get demolished or get listed. They are preserved as architectural monuments but they are also sold as luxury apartments."
Watch our exclusive live video in full below, which wraps up Reinier de Graaf's full keynote lecture at the reSITE 2018 Conference.
reSITE's 2018 Conference has been held on June 14–15, 2018 at Prague's Forum Karlin. This year's theme is ACCOMMODATE and has discussed innovation, housing and affordable living with 50 international speakers from various disciplines, focusing on top quality housing and quality of life, bringing inspiration from the world's most desirable cities.
World Architecture Community is the Main Media Partner for this year's event and has reported the hottest topics, live-discussions and keynote sessions from the two-day event and exclusive interviews will be online in the coming days.
Reinier de Graaf puts himself as a speculative figure in the architecture stage with his recently-published book entitled "Four Walls And A Roof". Housing as a public good and human right sit at the core of his book, criticising that the inevitable hyper-financialization models have become the instruments of the housing estate.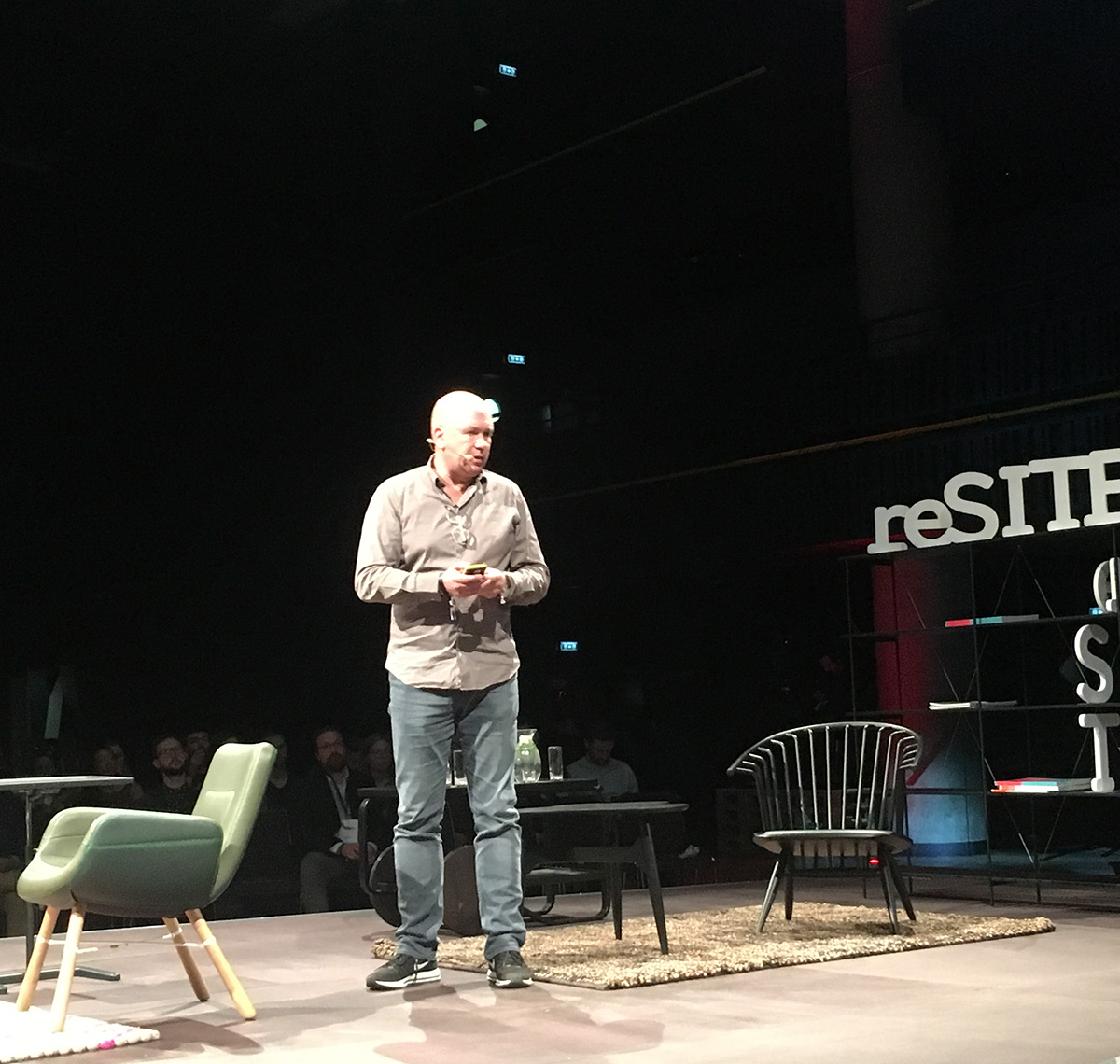 Image © World Architecture Community
Dutch architect Reinier de Graaf is the Partner of OMA, where he leads various projects in Europe, Russia and the Middle East. His recent built work includes the Timmerhuis, a mixed-use project in Rotterdam, fashion brand G-Star Raw's corporate and design headquarters in Amsterdam; and De Rotterdam, currently the largest building in the Netherlands.
Reinier is also a co-founder of OMA's think tank AMO and a visiting professor in Architecture and Urban Design at the Harvard Graduate School of Design. He is the author of the book Four Walls and a Roof: The Complex Nature of a Simple Profession, named best books of 2017 by both the Financial Times and the Guardian.
de Graaf took also place in a closing talk show with Jeanne Gang, Sou Fujimoto, Mirik Milan - Founder of Global Night Mayor Movement, VibeLab, Erion Veliaj - Mayor of Tirana, and Greg Lindsay - Guest Curator of reSITE.
Top image courtesy of OMA
> via reSITE