John Wardle Architects win RIBA Award for International Excellence 2018
Captain Kelly's Cottage is a private residence designed by renowned Melbourne-based architecture firm John Wardle Architects. In an earlier article written on WAC announcing RIBA's 20 best buildings of 2018, the Grand Jury consisting of Elizabeth Diller, Joshua Bolchover, Wayne McGregor CBE and two other yet-to-be-announced judges were introduced.
Amongst others, the Cottage was pronounced as one of Australia's finest as an globally prestigious award recipient. Across 16 countries, projects that range from large urban infrastructure schemes to private homes, cultural destinations to civic spaces, and educational buildings to places of worship have been showcased on RIBA's international platform. Additionally presented at the 2017 Tasmanian Architecture Awards, the restored cottage took home the Alexander North Award in Interior Architecture and the Roy Sharrington Award for Heritage Architecture.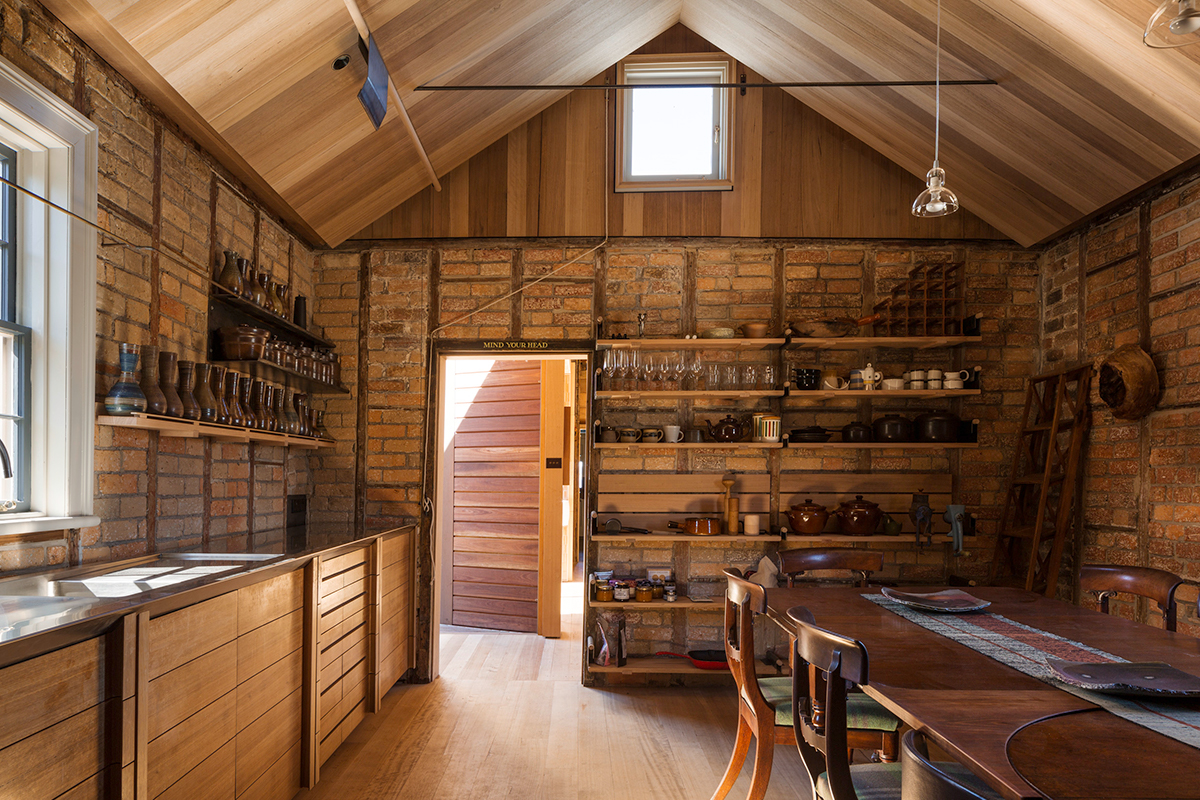 Located on North Bruny Island, the original cottage built in the 1830's overlooks the picturesque Tasmanian sea. With it's long standing history and heritage, careful consideration and steps were taken to preserve the cottage's weatherboard fabric. Additions over the years were stripped and peeled back, to showcase the home's essence like a nod of respect to the past.
John Wardle Architects' fullest attention to detail coupled with outstanding taste for tectonics, adds another level of sophistication to the architecture. Responsive and adaptable design features moved toward future-proofing the cottage. Such clever decisions offer a genuine balance, giving a tasteful edge to the old whilst featuring material beauty and incredible aesthetics to the new.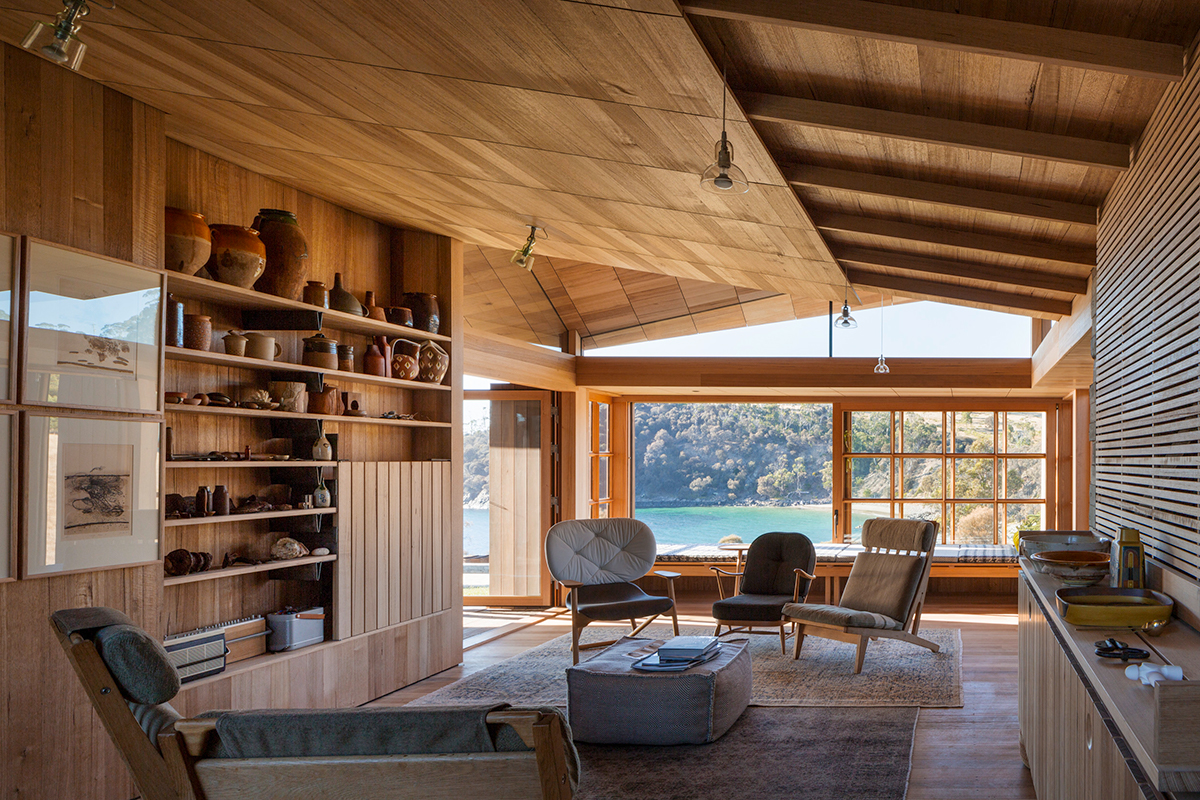 "Conservation of this cottage relied on exhaustive research on both its built and personal histories, guiding the strategies adopted. New elements heal the old with sympathetic material choices and inventive reinterpretations of original forms," stated in jury citation - Eleanor Cullis-Hill Award for Residential Architecture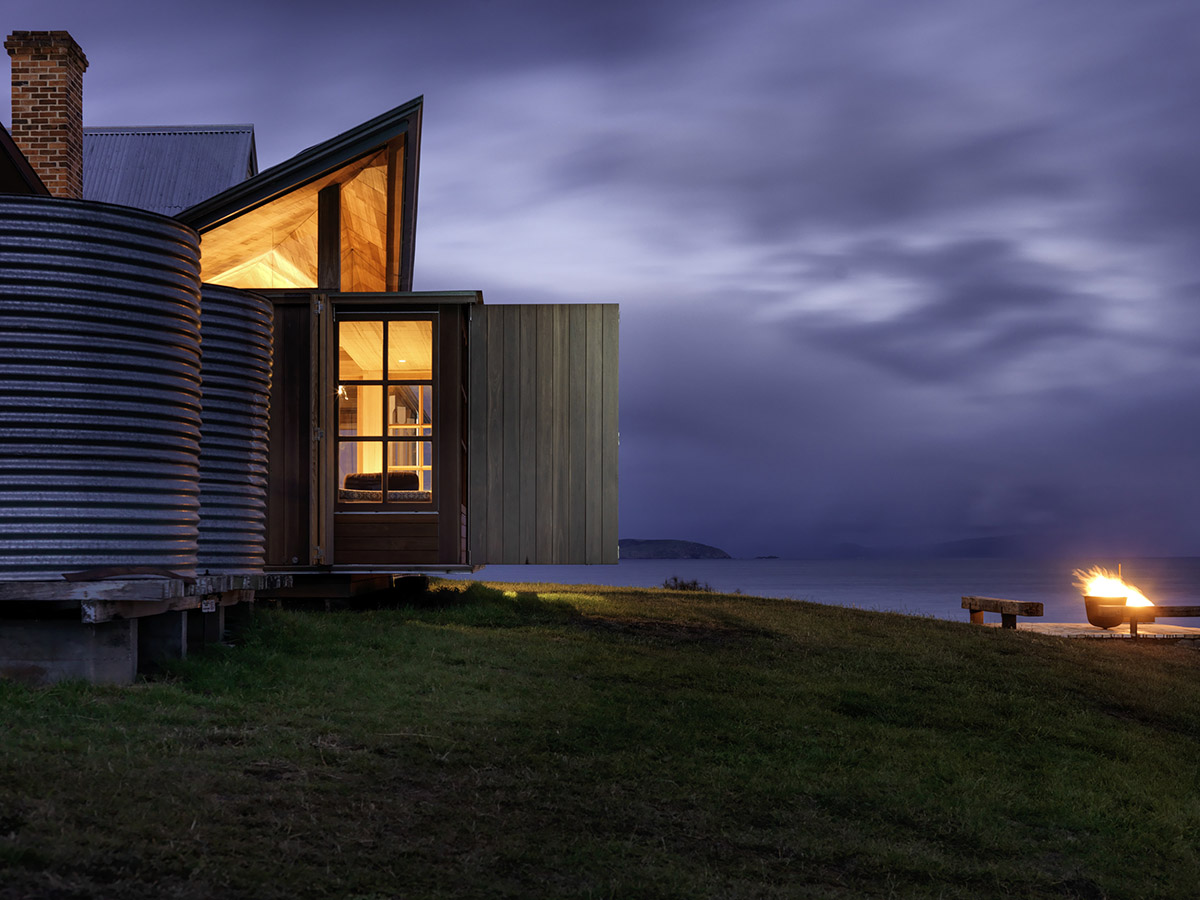 "All these project question the future – the idea of combining living with work at home, living with a memory of place and time, living in perhaps a more stripped back, raw environment embellished with natural materials… and in doing so echo the same universal concerns the great architects like Corbusier, Mies and Kahn were engaged in last century," said John Pardey - RIBA Awards Group Member.
Video by John Wardle Architects
All images © Trevor Mein, courtesy of John Wardle Architects
> via RIBA