Geoffrey Bawa-Designed Heritage Madurai Revisited & Rephotographed After Four Decades
"A building can only be understood by moving around and through it, and by experiencing the modulation, and feel the spaces one moves through - from outside into verandah, then rooms, passages, courtyards. Architecture cannot be totally explained but must be experienced. It should play to all the senses - the smell of vegetation after rain, the sound of birds, and the wind in trees," said Geoffrey Bawa, a legendary architect from Sri Lanka who is globally known as the master of 'tropical modernism'.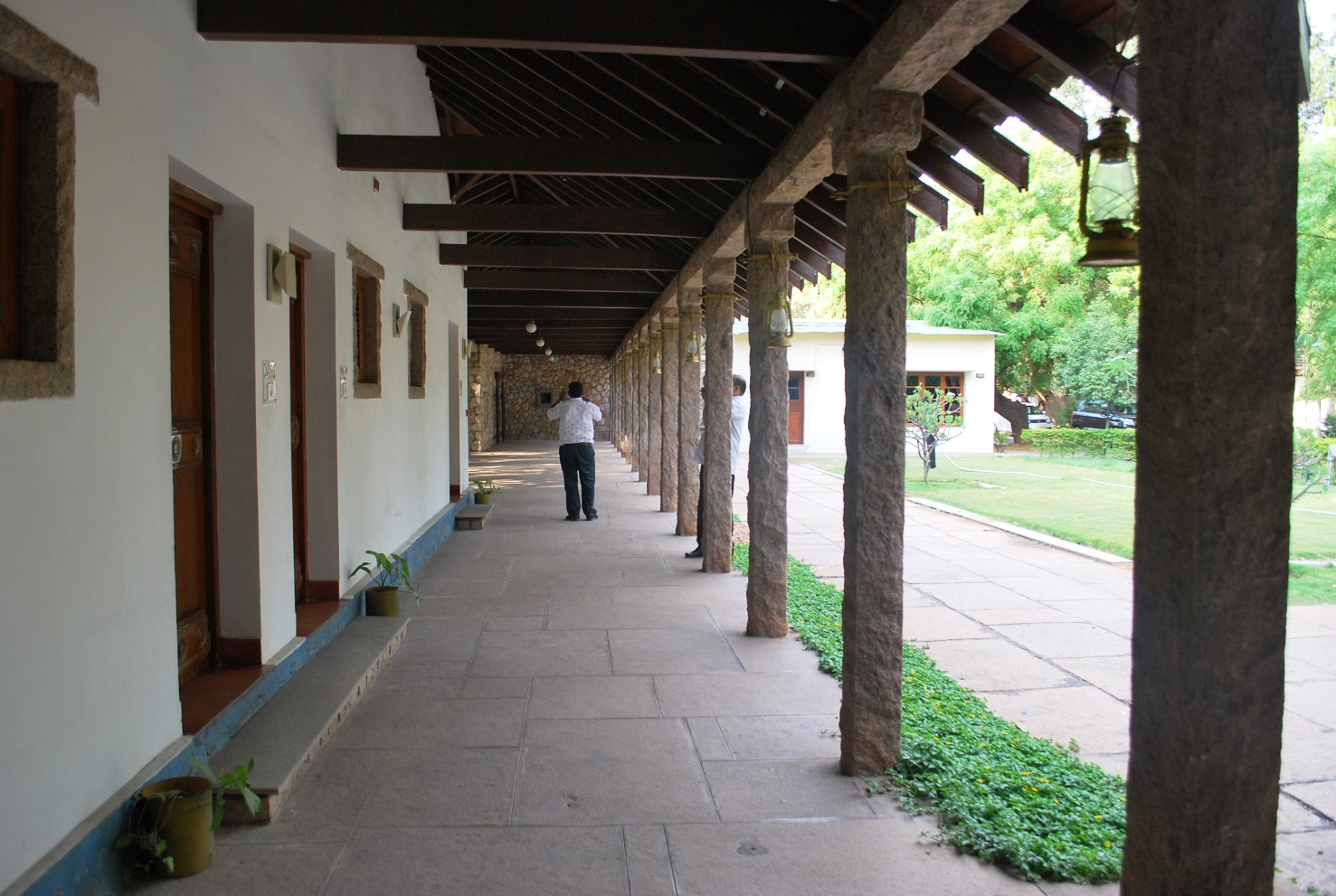 Geoffrey Bawa (July 23, 1919 - May 27, 2003) worked mostly in Sri Lanka but had designed some buildings in other countries like India, Indonesia, Mauritius, Japan, Pakistan, Fiji, Egypt, and Singapore. We are fortunate to have about half a dozen buildings in India which bear the signatures of Geoffrey Bawa. Of these, Madura Club at Madurai in Tamil Nadu, now known as Heritage Madurai is still intact.
Built in 1974, the Madura Club can be termed as one of Bawa's best buildings which represent his design philosophy in its letter and spirit. The club building has been constructed on a sprawling site which was dotted with huge trees and overlooks distant hills.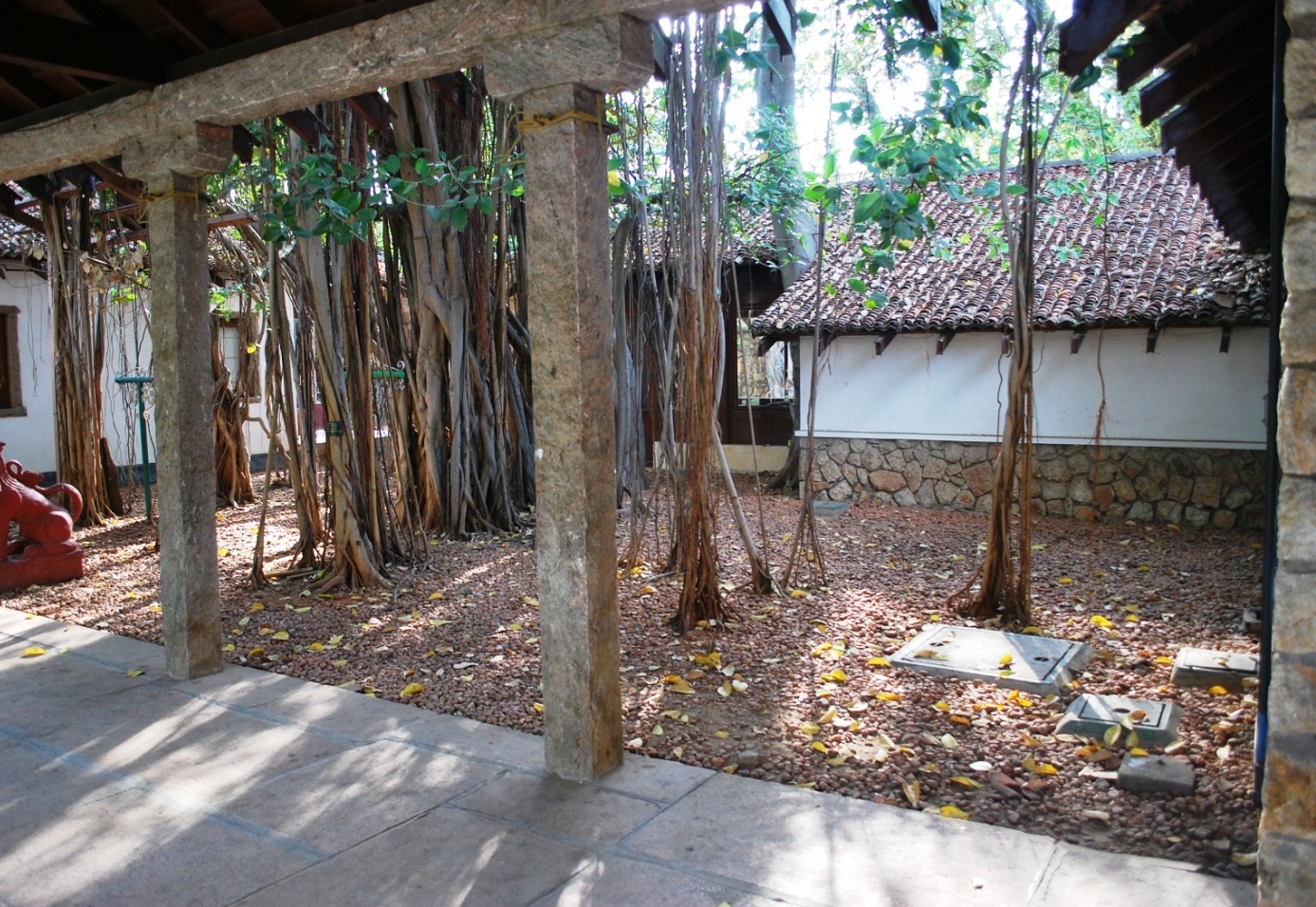 The low-lying structure of the club was conceived as a series of spaces encompassing nature to blend perfectly with its locale. Preserving the decades-old banyan trees and accommodating them in the plan comprised the main theme on which the club was designed.
To achieve clarity in function, the building has been segregated in two distinct zones on either side of an entry court and the zones are interconnected by an open colonnaded walkway. The guest rooms have been kept on one side of the entry court to ensure privacy. On the other side is the main club which comprises a reception, lounge, library, bar, dining room, kitchen and a deck facing the playing courts and a swimming pool.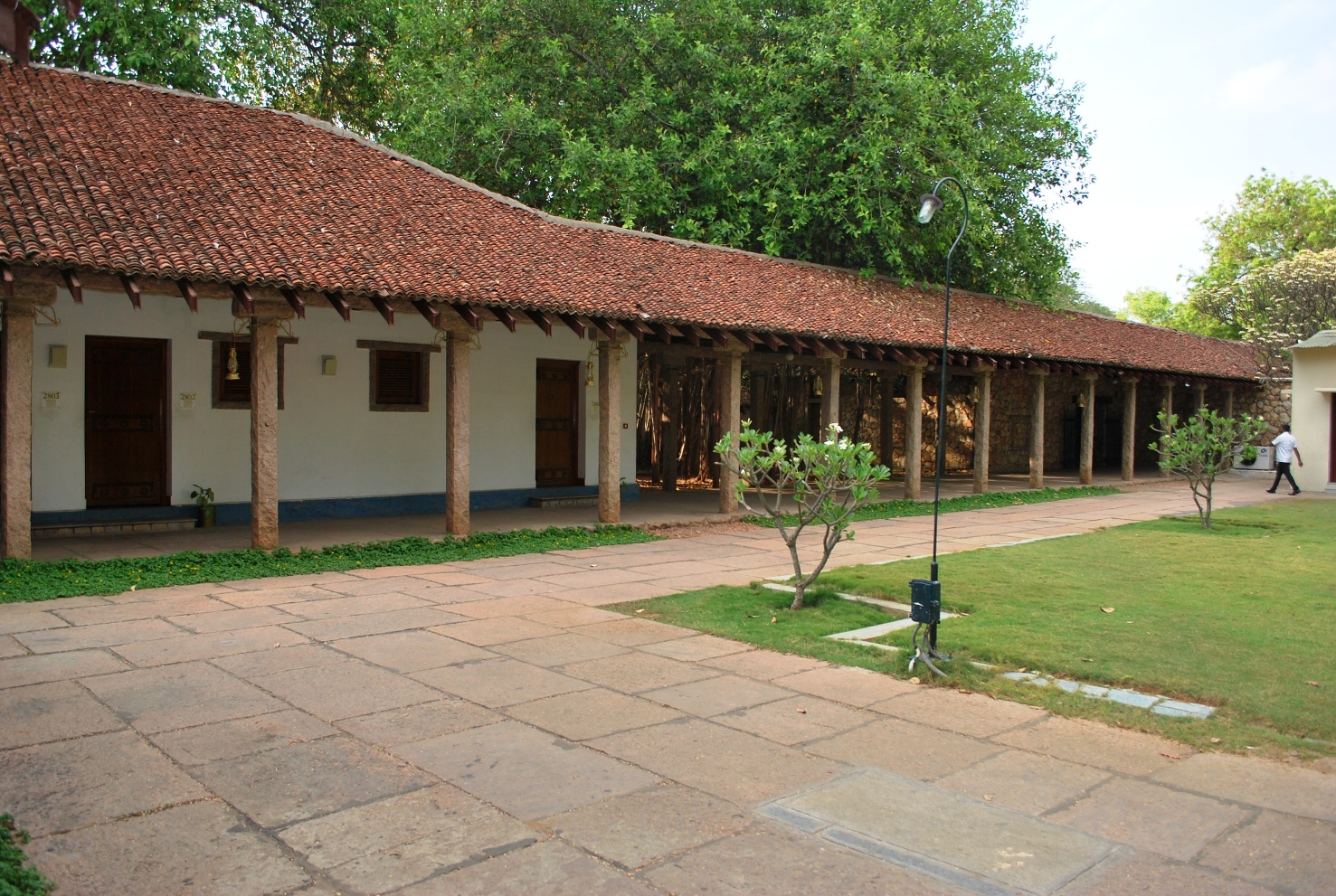 Antique roof-hanging lamps in a row lend a certain charm to the colonnaded galleries. Although the plan looks simple, the well-maintained relationship between enclosed, semi-enclosed, and open spaces provides a variety in experience.
To give an organic character to the building, traditional materials with their natural colours, shades and textures have been used in the contemporary idiom with exceptional skill and simple methods. Granite stone is extensively used in the building, utilizing ancient techniques of splitting this stone. The 3.65-metre-high rough-hewn stone columns and beams support timber rafters and a purlin network with flat and curved clay tiles above.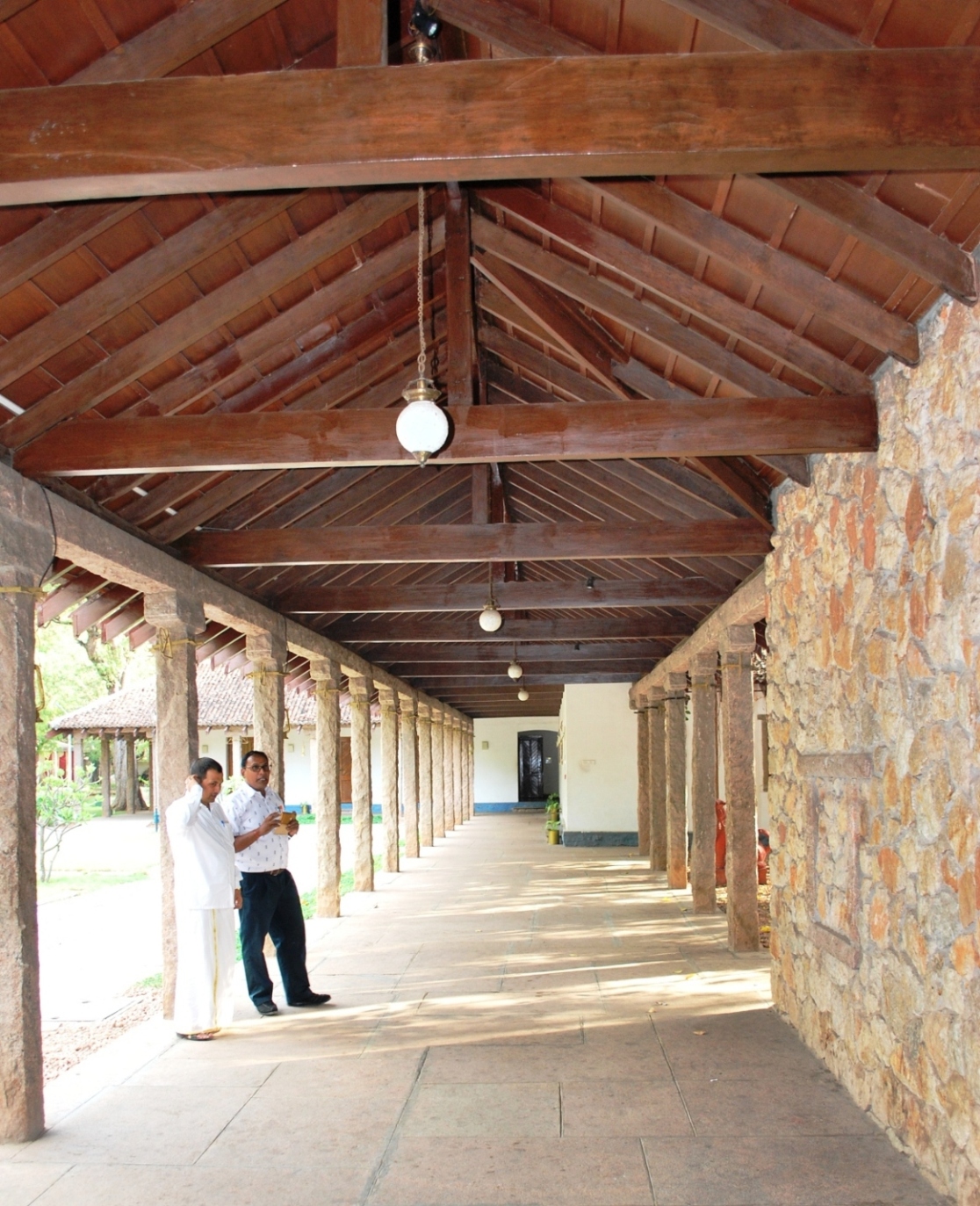 The ceilings are lined with hand-woven cotton. The hardware for windows and doors is hand-cast in bronze. The architect's idea of reusing a few carved 18th century columns and antique doors, brought from old demolished houses, in the internal rooms has given the building a distinctive character.
The footpaths are paved with granite stone slabs as large as 3 by 1.5 metres each and edged with pebbles and stone slabs, thus creating continuity between outdoor and indoor-spaces. As a result of using local materials and techniques, the club building has become very much a part of the land to which it belongs.
Sanjay Kothari, a Jaipur-based architect and a close friend of the author recently visited this place. He expressed his feelings and experience as, "Architecture of Geoffrey Bawa is as simple as 'nature' to look at and experience, but at the same time it stands as complex as 'nature' to learn about. Talking about architecture - sometimes it is as simple as drilling a small hole in roof and getting light to lit a corner in the house but it appears to be quite complex to build a frame of mind as an architect which every time communicates and responds to nature without thinking of anything else. Bawa's work can be destination for the students of art and architecture to sensitively understand the meaning of material, elements, space and form in architecture, in relation with the nature around as strong context to respond and reflect back."
Kothari further adds, "It makes one believe that architecture is nothing but sensitive human response to nature. Many times we believe in it, but Geoffrey Bawa's architecture develops and reinforces faith in that. I would say that his each structure is a text book which has lessons - how to communicate with nature through architecture. Light, water, earth, trees participate as integral elements of architecture. Bawa's work doesn't imprint, and rather leaves no physical marks in terms of image on spectators' mind to take away. Nothing turns out to be a physical experience at the end despite of its being powerful architecture comprised of form and space. Architecture talks through water, wind, light, sky and earth. It is all like fragrance, one carries at the end, which is most intangible beyond explanation, beyond any kind of rationale through mind."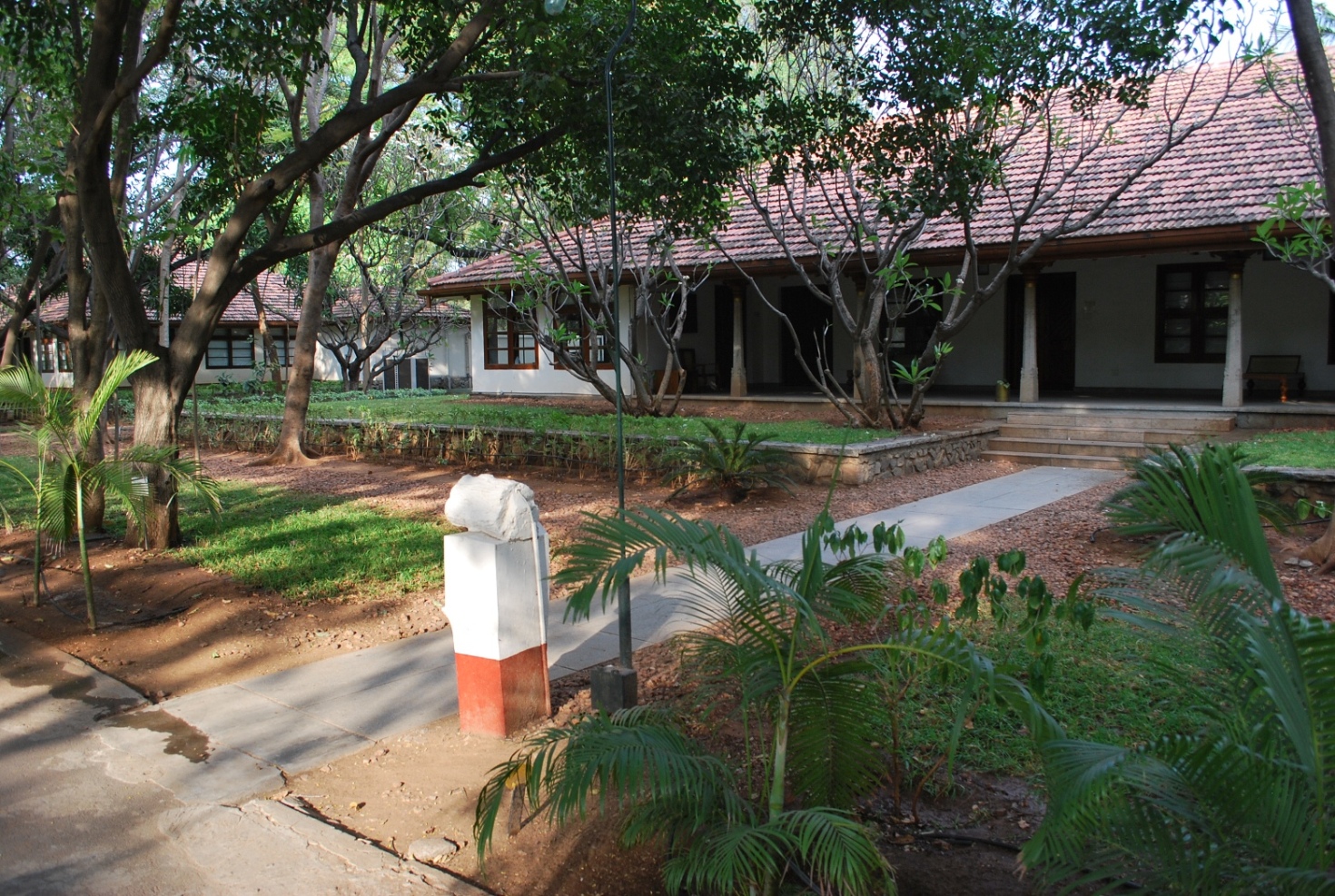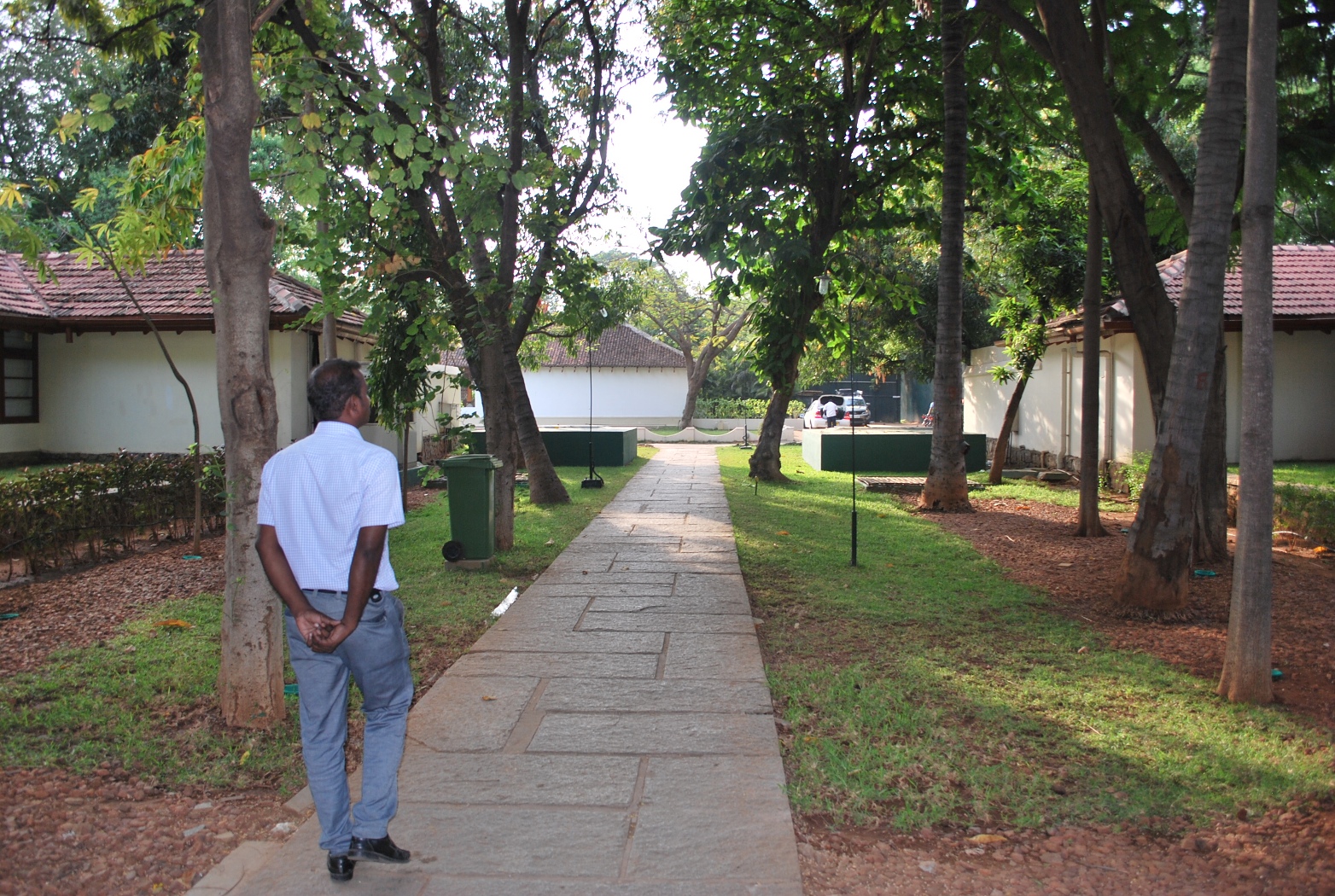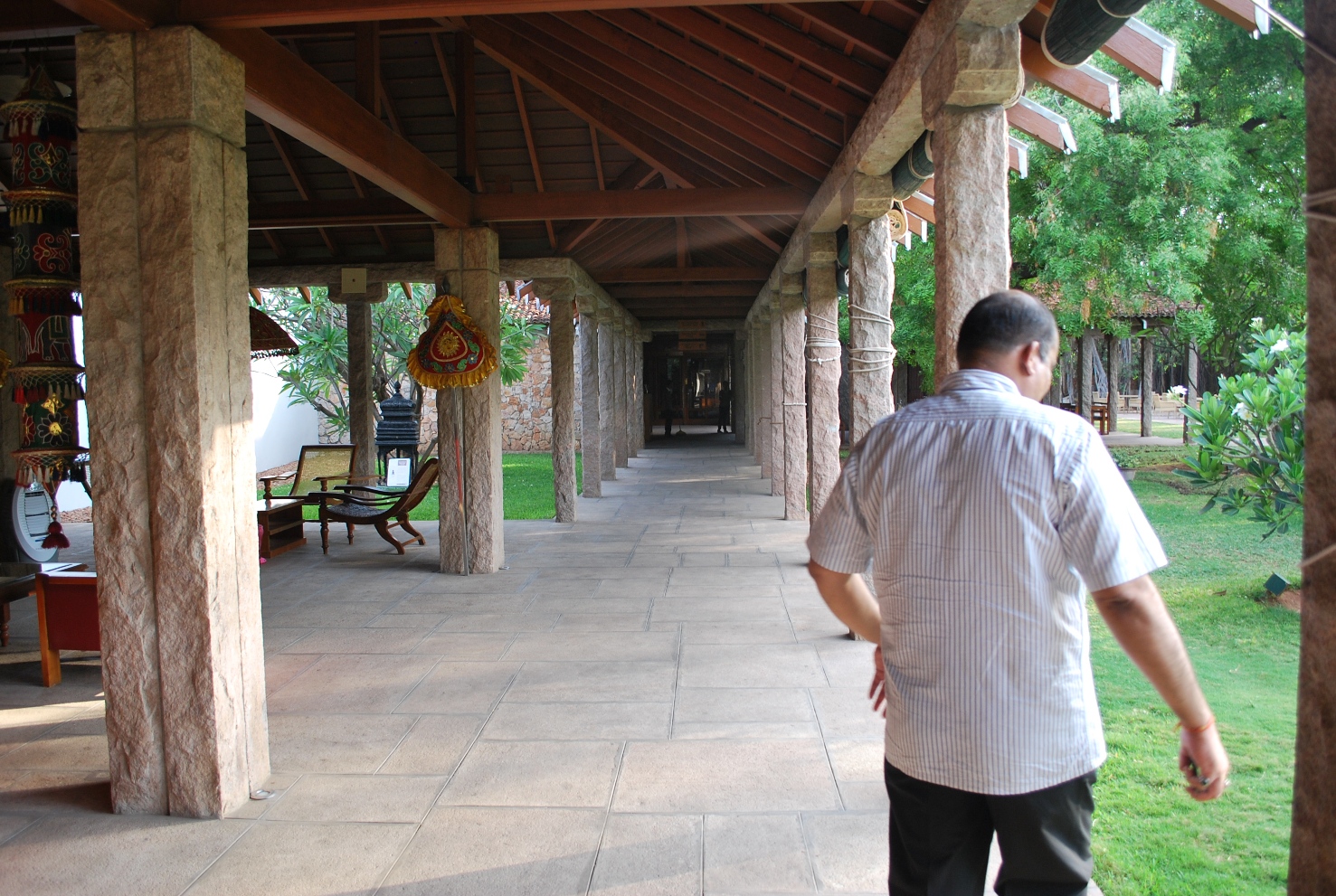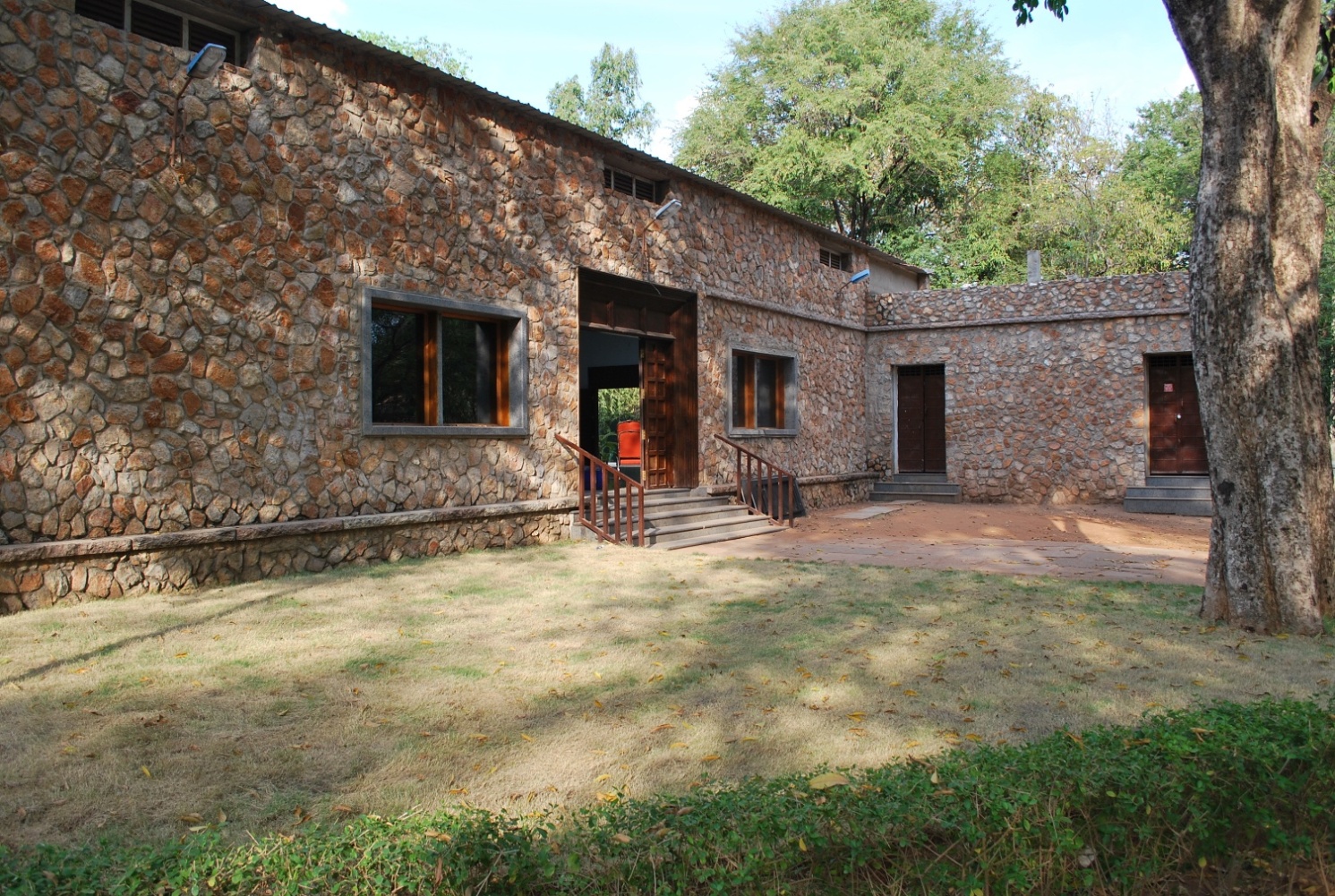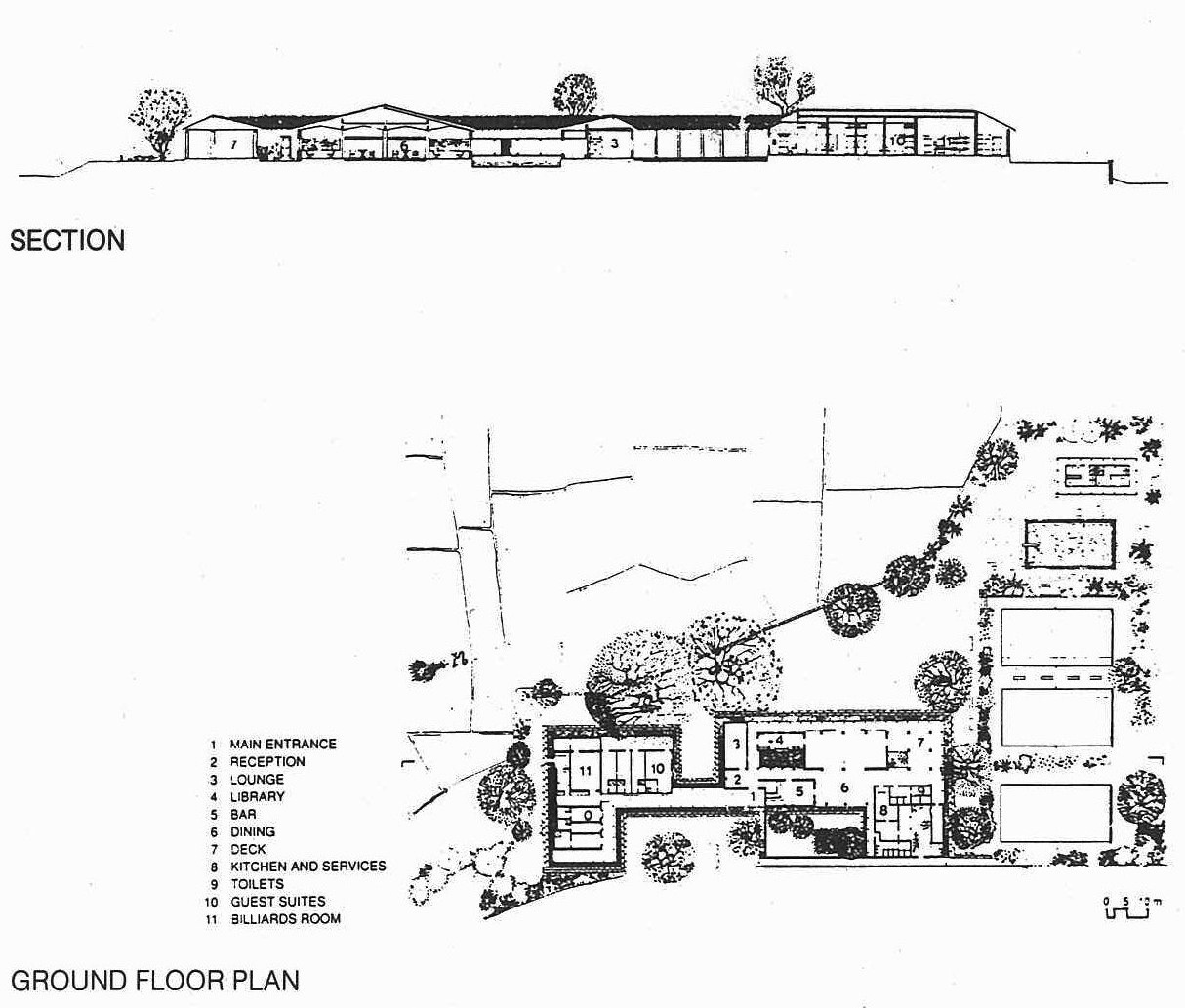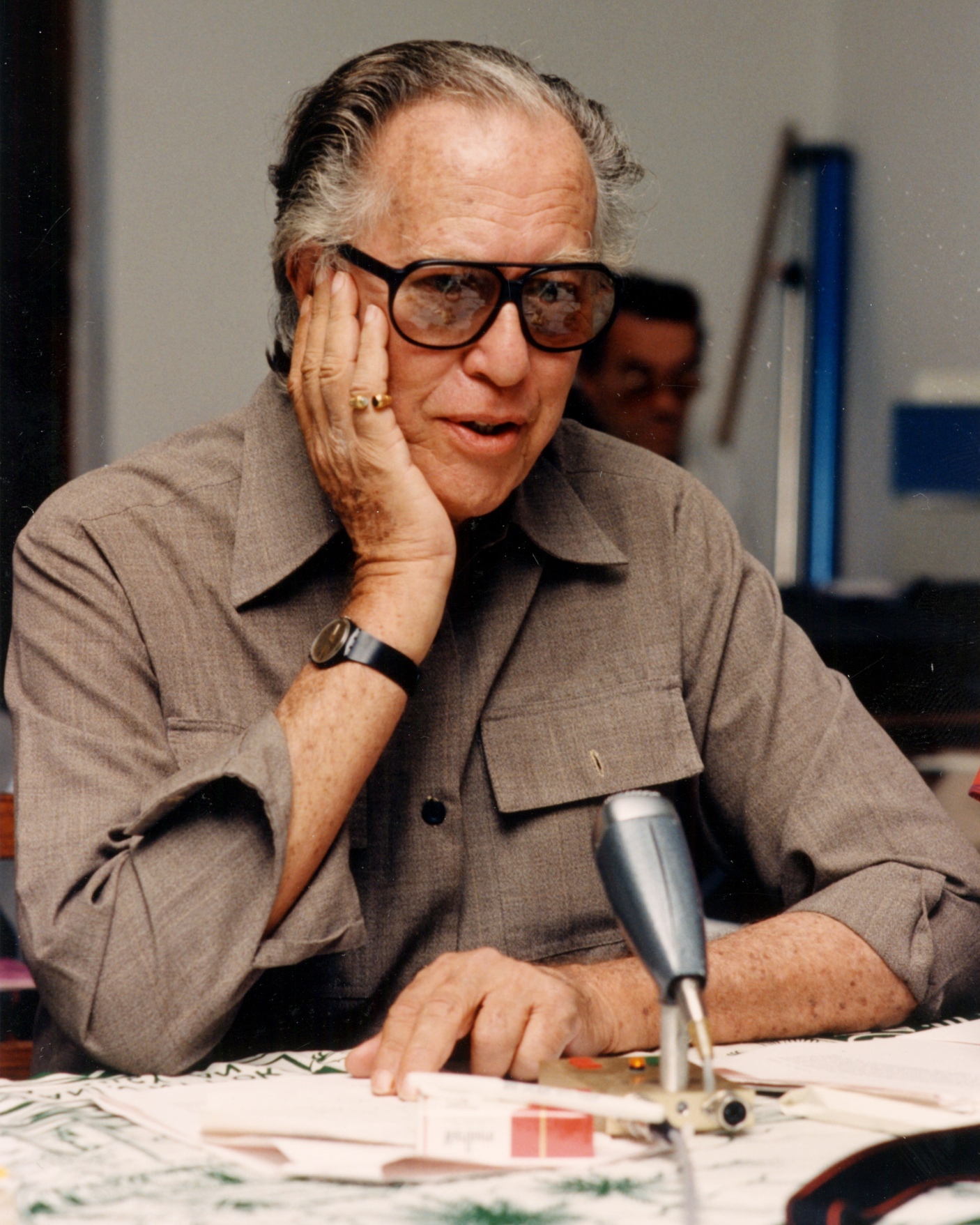 Geoffrey Bawa. Photo courtesy of archnet.org
All photographs courtesy of Surinder Bahga except where mentioned.
> via Modern Architecture in India, and Sanjay Kothari's Facebook Post