Kate Macintosh and Lesley Lokko win W Awards 2021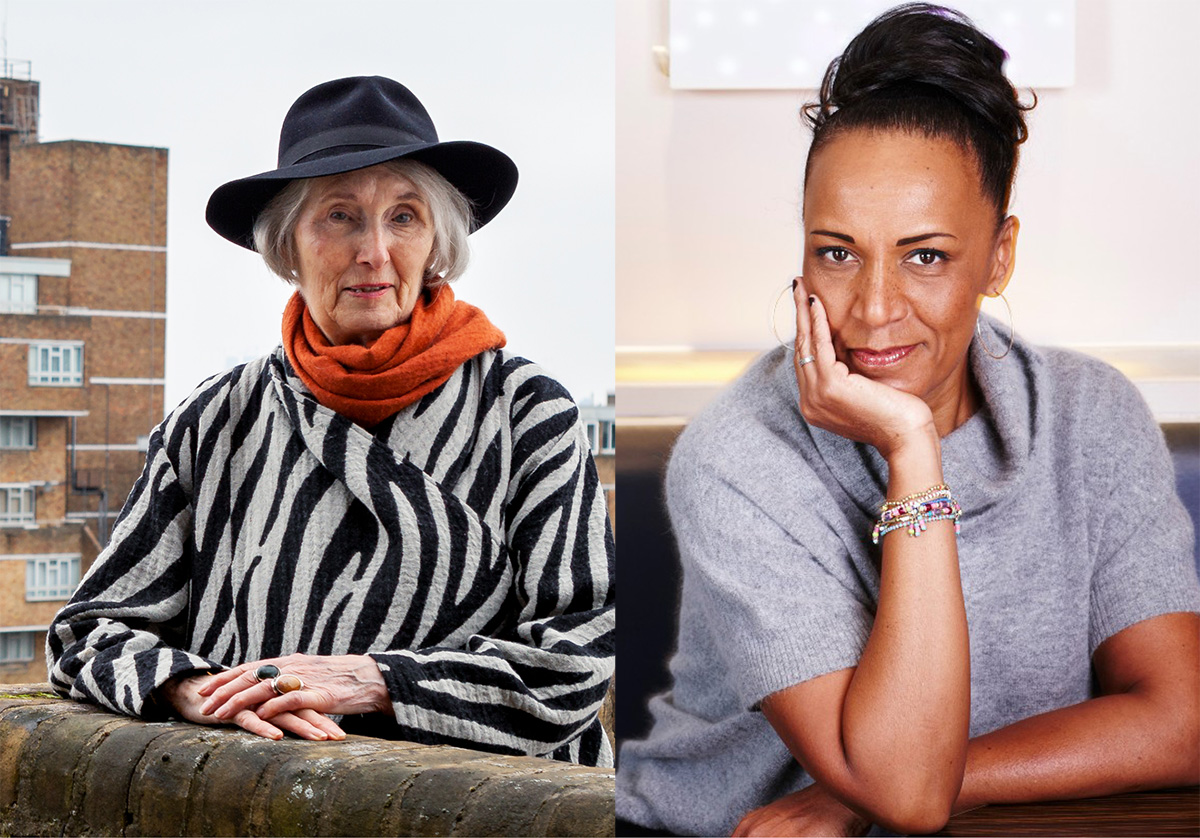 The Architectural Review and The Architects' Journal have announced winners for the 2021 W Awards, formerly known as the Women in Architecture awards.
British architect, known for her pioneering social housing and continued housing activism, Kate Macintosh has been awarded the Jane Drew Prize for Architecture 2021, while Ghanaian-Scottish architect, academic, and novelist, Professor Lesley Lokko has been awarded the Ada Louise Huxtable Prize for Contribution to Architecture 2021.
The W Awards have also announced the shortlists for the Moira Gemmill Prize for Emerging Architecture and the MJ Long Prize for Excellence in Practice, the shortlists include Nerea Amorós Elorduy from Rwanda, Cristina Monteiro from United Kingdom, Verónica Villate from Paraguay, Hannah Anderson from London.
In partnership with both The Architectural Review and the Architects' Journal, the W Awards are presented as a celebration of talent and ambition, of leadership and outstanding architecture.
"I am absolutely thrilled by this news, not least because I knew Jane Drew personally and occasionally we shared a platform in schools of architecture. Our values systems chimed as we discovered when we overlapped on RIBA council," said Kate Macintosh.
"Over the past decade, social media has blurred the lines between personal and public, fact and fiction, opinion and critique. It's made the role of the critic more fraught, especially since criticism requires time, both to digest and to craft," said Lesley Lokko.
"Particularly in this moment, it's such an honour to be given an award by one's peers who look at a body of work, sometimes going back decades, long before the issues make the headlines. I'm deeply grateful," Lokko added.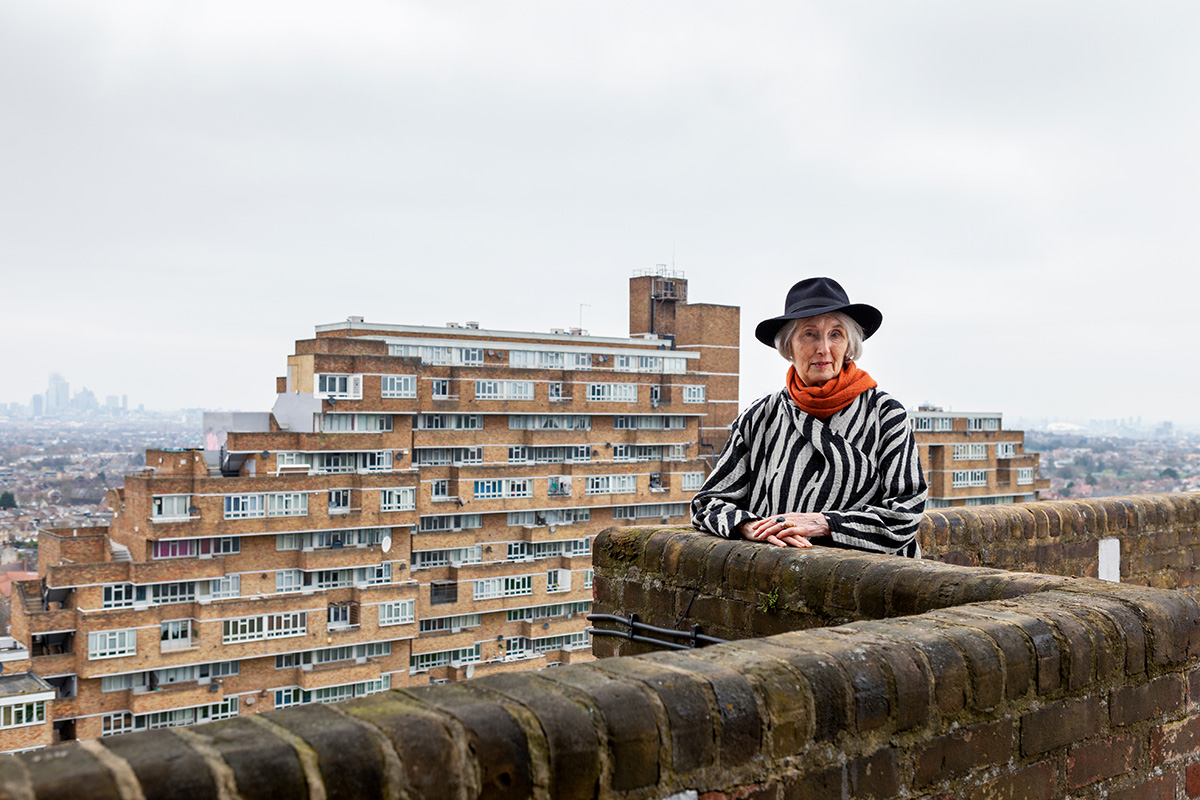 Kate Macintosh has won the Jane Drew Prize for Architecture 2021. Image © Michael Franke
The Jane Drew Prize for Architecture 2021 recognizes "an architectural designer who, through their work and commitment to design excellence, has raised the profile of women in architecture."
Kate Macintosh is the designer of Dawson's Heights in Southwark and 269 Leigham Court Road, which is a Grade II listed building in Lambeth, a postwar housing estate in East Dulwich built between 1964-72.
269 Leigham Court Road is a housing containing 44 flats with a common room, shop, laundry, guest room, and warden's flat and office contained in seven blocks, designed by Kate Macintosh.
After she studied at the Edinburgh School of Art, now part of Heriot-Watt University, she graduated in 1961, she studied for a year in Warsaw on a scholarship from the British Council. Then she worked in Stockholm, Copenhagen and Helsinki before returning to the United Kingdom in 1964, when she was recruited to Denys Lasdun's National Theatre Team.
"Designing Dawson's Heights aged 26 is alone worthy of admiration. It was only the beginning of Kate Macintosh's tireless engagement for the provision, retention and maintenance of social housing. Her built legacy and campaigning voice prove that architecture, when it is bold, original and humane, can act as a powerful tool for social justice," said Manon Mollard, editor of The Architectural Review.
Professor Lesley Lokko has won the Ada Louise Huxtable Prize for Contribution to Architecture 2021. Image © Debra Hurford-Brown
The Ada Louise Huxtable Prize for Contribution to Architecture 2021 is given to "individuals working in the wider architectural industry who have made a significant contribution to architecture and the built environment."
Lokko has recently been named as the recipient of the 2020 RIBA Annie Spink Award for Excellence in Architectural Education by the Royal Institute of British Architects (RIBA).
She is currently Dean of Architecture at the Spitzer School of Architecture, New York, and starting from January 2021 she will begin building the African Futures Institute, an independent postgraduate school of architecture in Accra, Ghana. Lokko founded the Graduate School of Architecture (GSA) at the University of Johannesburg, South Africa in 2015, a 100-student program is directed by Lokko's leadership.
Lokko has a quarter-century of academic experience academic experience teaching in schools across the U.K., United States, and South Africa, including Iowa State University, University of Illinois, Kingston University, University of Westminster and University of North London.
"Both as a writer and an educator, Lesley Lokko is a force for change. For her integrity, generosity, tenacity and profound commitment to build a more equal profession, we are all indebted to her. This is unquestionably her year, and we look forward to seeing how her next projects unfold. Thank you Lesley," said Manon Mollard, editor of The Architectural Review.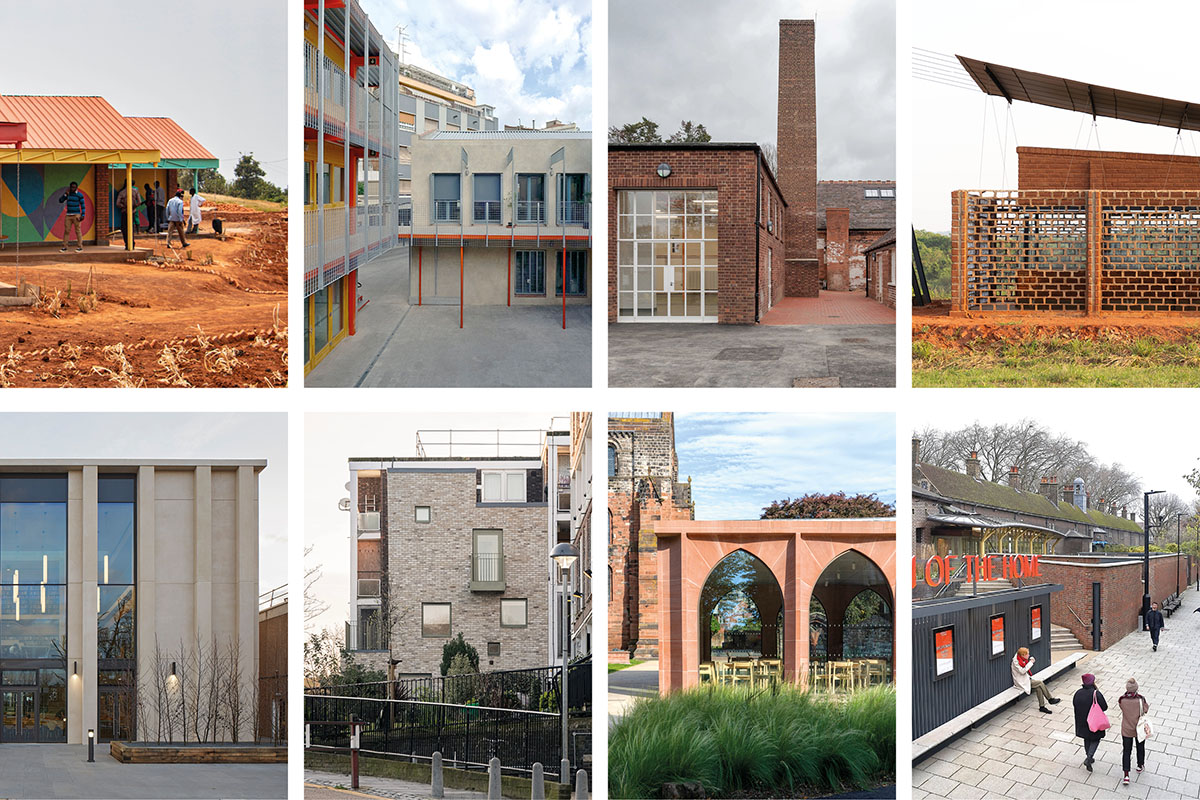 W Awards 2021, MJ Long Prize and Moira Gemmill Prize shortlists. Image courtesy of The Architectural Review & Architects' Journal
The organizers have also announced the architects shortlisted for this year's Moira Gemmill Prize for Emerging Architecture.
The shortlist features architects based in Spain, Rwanda, Paraguay, and the United Kingdom, working locally and internationally on projects spread across residential, educational, civic and cultural sectors. This award "recognises excellence in design and a bright future for designers under the age of 45, with an emphasis on achievements and completed projects."
The Moira Gemmill Prize shortlist comprises:
- Nerea Amorós Elorduy, founder of Creative Assemblages, based in Rwanda
- Cristina Monteiro, co-founder of DK-CM, based in the UK
- Ana Clemente, Laura Lluch, Núria Vila, Eulàlia Daví, Ariadna Artigas, and Cristina Gamboa, co-founders of Lacol, based in Barcelona, Spain
- Verónica Villate, co-founder of Mínimo Común, based in Paraguay
"Working in Rwanda, Spain, Paraguay and the UK, all the architects on the shortlist are contributing to opening up the field of architecture to new modes and methods of practice: working collaboratively, engaging with housing cooperatives, designing public policies, recycling bricks, advocating for publicness, challenging the role of the architect in refugee camps, and creating buildings as well as publications. Rigorous in their processes, they all choose carefully the projects they dedicate their full attention to," said Manon Mollard, editor of The Architectural Review.
The MJ Long Prize for Excellence in Practice
This prize, now in its second year and named in memory of inspirational architect MJ Long, celebrates architects who are excelling in practice. In recognition of the London home of the awards, the prize considers UK-based architects working for UK-based practices, and is judged on an overall body of work with an emphasis on a recently completed project.
The MJ Long Prize shortlist comprises:
- Hannah Anderson of Walters & Cohen, for St Paul's School, London
- Alice Brownfield of Peter Barber Architects, for Kiln Place, London
- Ingrid Petit of Feilden Fowles, for the Fratry, Carlisle Cathedral
- Naila Yousuf of Wright & Wright, for the Museum of the Home, London
"The shortlist for the MJ Long Prize, now in its second year, demonstrates the exceptional depth of talent in contemporary practice. The projects are thoughtful and thought-provoking – ranging from an impressively resolved affordable housing scheme to a striking sculptural extension to a medieval cathedral; and from a transformational rework of a museum to an innovative new school hub. It is a privilege to see the MJ Long Prize go from strength to strength, and to highlight such outstanding work and practitioners," said Emily Booth, editor of the Architects' Journal.
W Awards Week
This year, the organizers will be welcoming the W Awards winners and shortlists for a week of conversation. To book tickets and find out more visit the website.
Previous winners for The Jane Drew Prize for Architecture prize include Yasmeen Lari (2020), Elizabeth Diller (2019), Amanda Levete (2018), Denise Scott Brown (2017), Odile Decq (2016), Grafton Architects' founders Yvonne Farrell and Shelley McNamara (2015), Zaha Hadid (2014), Kathryn Findlay of Ushida Findlay (2013) and Eva Jiřičná (2012).
Previous winners for The Ada Louise Huxtable Prize for Contribution to Architecture include Beatriz Colomina (2020), photographer Hélène Binet (2019), Dutch artist Madelon Vriesendorp (2018), British sculptor Rachel Whiteread (2017), former director of the Serpentine Galleries Julia Peyton-Jones (2016), architectural patron Jane Priestman (2015).
Top image courtesy of The Architectural Review