NBBJ's spiral-shaped glass tower for Amazon HQ2 in Virginia features walkable landscaped paths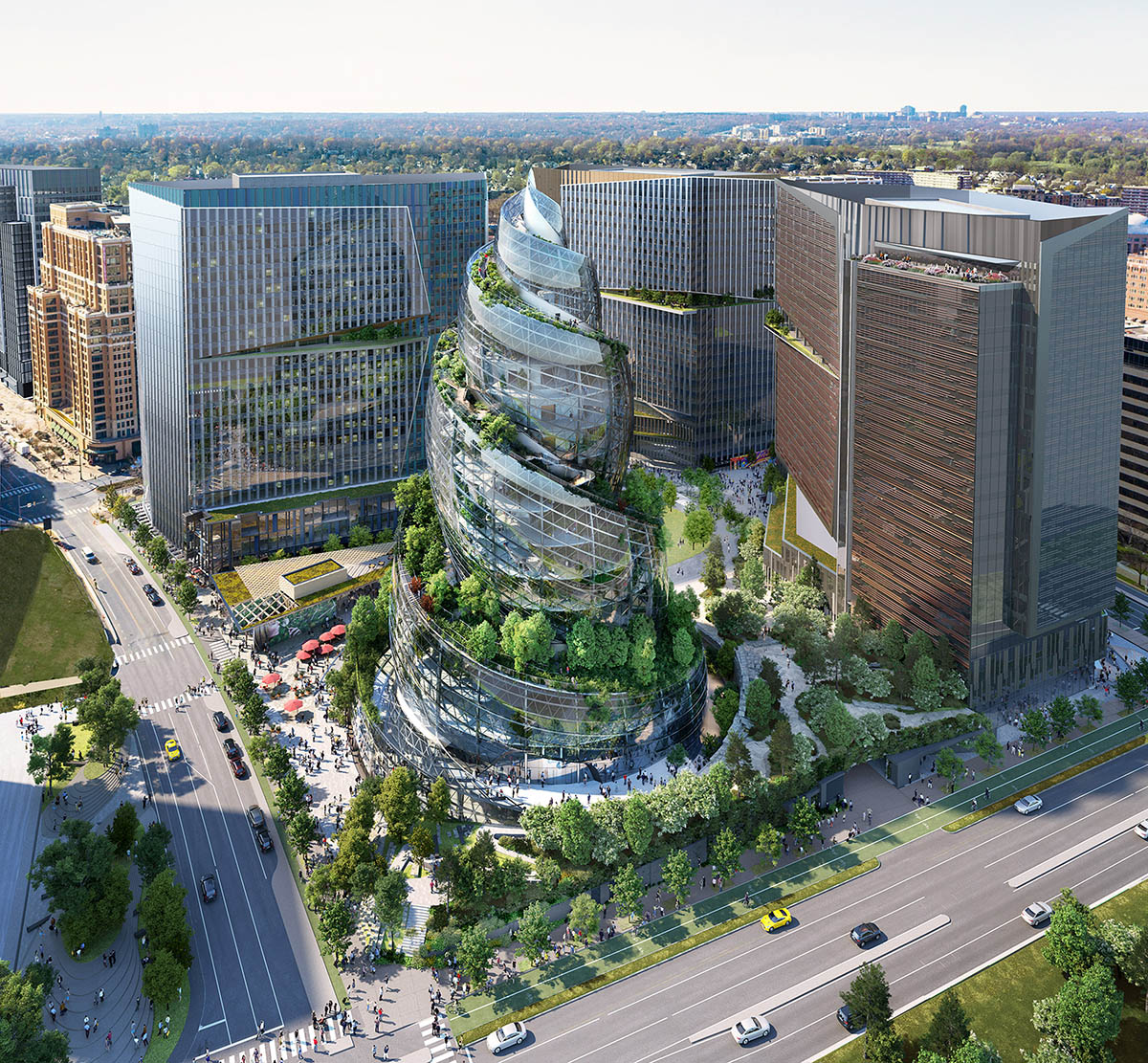 NBBJ has revealed plans for Amazon's new headquarters in Arlington, Virginia, the spiral-shaped tower featuring two walkable landscaped paths for its employees who want to go hiking in the Blue Ridge Mountains of Virginia.
Dubbed as The Helix, the tower is developed as part of a $2.5 billion Arlington HQ2 campus, which comprises three 22-story office towers.
The campus is comprised of several buildings: a 20,000-square-foot community space, a 250-seat outdoor amphitheater, farmers' markets, movies, a childcare center, a dog run, and a food truck area with plentiful outdoor seating.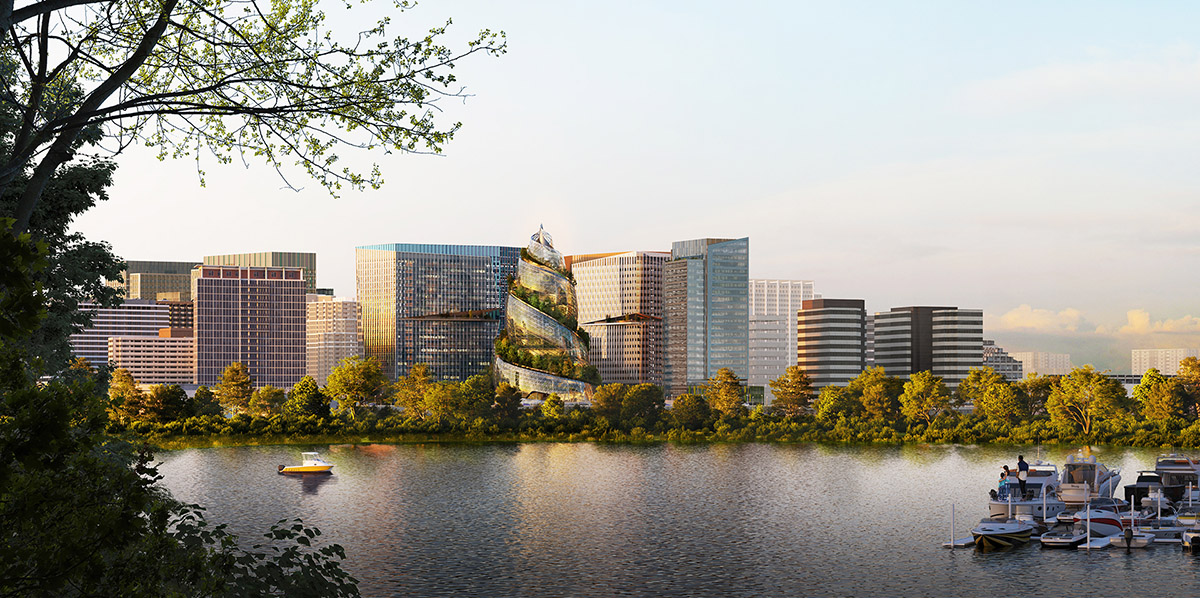 The design draws inspiration from a concept, called biophilia, to connect people with nature, Amazon successfully applied the same concept in its tree-filled Spherical Headquarters in Downtown Seattle in 2018, designed by the same firm NBBJ.
In the Helix, Amazon's employees will enjoy a variety of alternative work environments, while climbing to walkable pathways amidst lush gardens and flourishing trees.
The Helix will also offer tours to visitors several weekends in a month for whom want to experience the building, according to an article by Amazon.
The campus will prioritize pedestrian access and offer bicycle routes with landscaping and retail pavilions. As Amazon states, the company made a significant investment to move move all vehicle access underground to create a safe environment for pedestrians.
"Additionally, there will be protected bike lanes in the streets and each office building will have dedicated street-level bike entrances and facilities to encourage safe and convenient bicycle commuting to our Arlington headquarters," stated in Amazon's article.
In addition to its lush landscape amidst walking trails and indoor gardens, The Helix will also incorporate an artist-in-residence program to be hosted within the tower. Through this program, local artists, in collaboration with the employees, will be able to create their pieces inspired by the nature.
A dedicated 20,000-square-foot (1,858-square-metre) community space will include various kinds of spaces for educational initiatives and meeting spaces that are flexible enough to accommodate everything from large community meetings to small classes and individual use.
Retails pavilions, shops, a farmers' market are arranged on the plaza level of the Helix so that visitors can walk freely.
"The natural beauty of a double helix can be seen throughout our world, from the geometry of our own DNA to the elemental form of galaxies, weather patterns, pinecones, and seashells," said Amazon.
"The Helix at our Arlington headquarters will offer a variety of alternative work environments for Amazon employees amidst lush gardens and flourishing trees native to the region."
Amazon's Arlington headquarters will create 25,000 jobs over the next decade. If everything goes on a plan, the second phase of this proposal is scheduled to break ground in 2022 and expected to be completed in 2025.
All images courtesy of NBBJ/Amazon.
> via Amazon