Charles Correa International Lecture: Xu Tiantian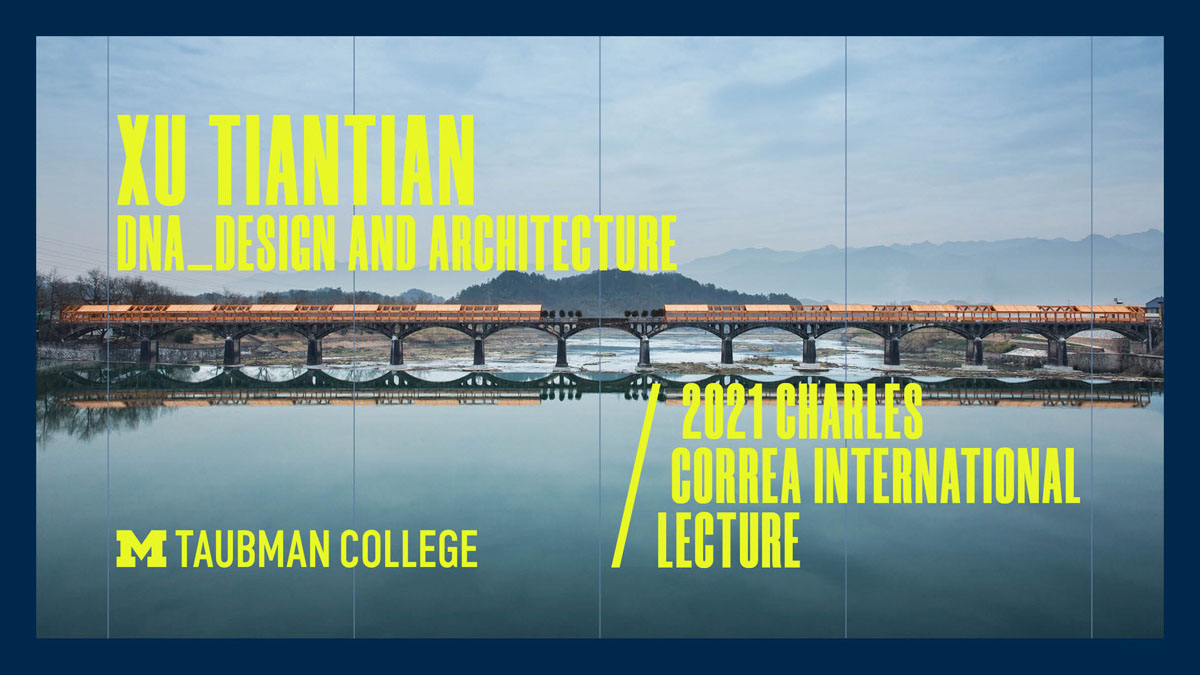 Xu Tiantian is the founding principal of DnA _Design and Architecture. She has received numerous awards such as the WA China Architecture Award in 2006 and 2008, the Architectural League New York's Young Architects Award in 2008, the Design Vanguard Award in 2009 by Architecture Record and the Moira Gemmill Prize for Emerging Architect in 2019. She has built a number of projects, such as Songzhuang Art Center and Ordos Art Museum. In the past years she has been engaged extensively in the rural revitalising process in Songyang County, China. Her groundbreaking "architectural acupuncture" is a holistic approach to the social and economic revitalization of rural China and has been selected by UN Habitat as the case study of Inspiring Practice on Urban-Rural Linkages. Xu Tiantian received her masters in architecture and urban design from Harvard Graduate School of Design, and her baccalaureate in architecture from Tsinghua University in Beijing.
DnA_Design and Architecture
DnA_Design and Architecture is an interdisciplinary practice addressing our contemporary living environment, both physical and social, from scales small to large. Our approach to projects starts with research and discussion on context, program, and their interaction, which we believe are the fundamental elements, or the dna, that will define design and architecture, to adapt, engage, and contribute to our society of multiplicity and complexity. Context, program, and their potential relationship, will cultivate architecture into a multidimensional expression and generate new experiment and exploration for users. Architecture will continue to influence and inspire our contemporary life.
Click here to register for the event and receive the live-stream link.
Date: March 4, 2021 - 7:00pm – 8:30pm
Building/Location: Virtual
Event type: Lecture
Top image courtesy of University of Michigan Taubman College