ICON reveals plans for its 3D-printed multi-home project in Texas
ICON, developer of advanced construction technologies including robotics, software, has revealed plans for its 3D-printed multi-home project in Austin, Texas, the plans are developed with the Kansas City developer 3Strands and Austin-based firm Logan Architecture.
Previously, ICON collaborated with Bjarke Ingels Group (BIG) on a new project to start off-world construction system on the moon, funded by NASA, after BIG previously joined the company as a new investor.
The world's first 3D-printed community houses in Mexico is one of the works of ICON launched in 2019.
In addition to all these, ICON has entered 3D-printed multi-home housing market, according to its announcement on its website. The project, which is underway in East Austin neighborhood, is being built by using ICON's proprietary 3D printing construction technology, software and advanced materials to deliver the two to four bedroom homes located in Austin.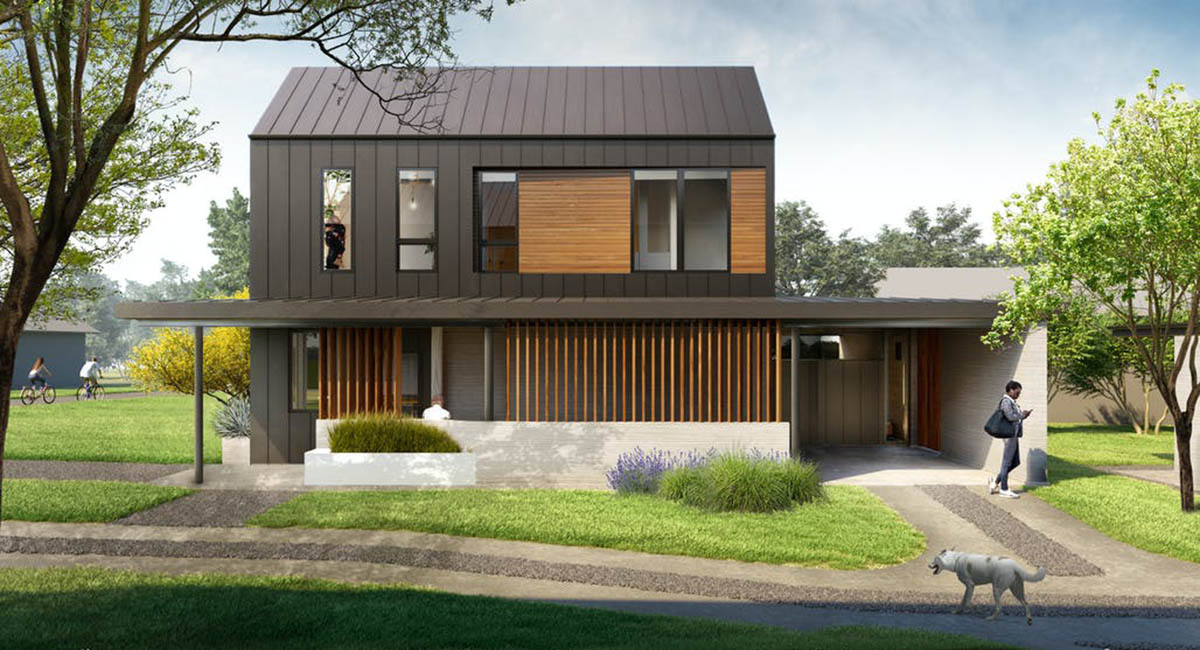 "We want to change the way we build, own and how we live in community together," said Gary O'Dell, Co-founder and CEO.
"This project represents a big step forward, pushing the boundaries of new technologies, such as 3D-printed homes."
Named East 17th Street Residences, the one-of-a-kind homes are designed by Logan Architecture and they are the latest homebuilding project using ICON's Vulcan construction system to deliver sustainable, resilient and beautiful housing.
"The first floor of these highly energy efficient homes were 3D printed using ICON's advanced material that is stronger and longer-lasting than traditional building materials," said ICON in a project description.
As the company highlights, 3D printing technology provides safer, more resilient homes that are designed to withstand fire, flood, wind and other natural disasters better than conventionally built homes and that can be built in a matter of weeks.
"ICON has delivered better homes at a better value across a variety of cost-centers than conventional construction, including materials, time to market, and labor," continued O'Dell.
"The East 17th St Residences represent the future of homebuilding for the mass market and illustrate what is possible with this technology."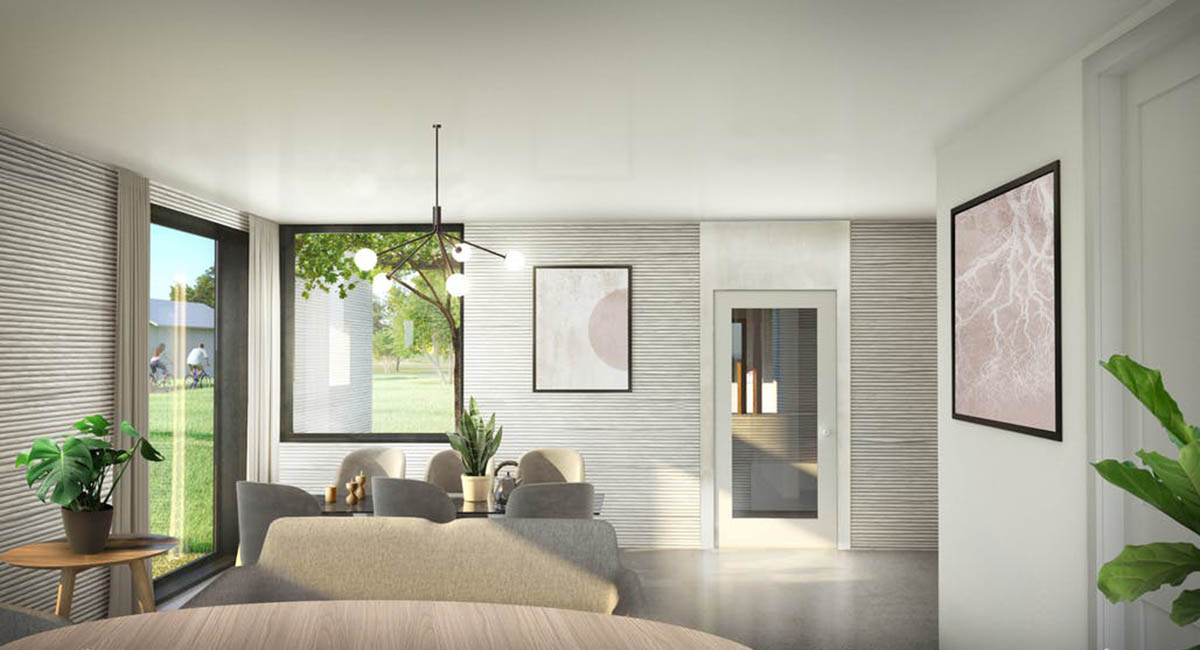 Nestled in the fast-growing East Austin neighborhood, the homes feature large covered front porches, extensive front yards, covered parking, open concept floor plans, bespoke interior design, vaulted master bedrooms, large North-facing windows, high performance HVAC, secluded office/bedrooms, and minimalist architectural aesthetic.
"We were delighted when 3Strands approached ICON to deliver their first mainstream housing development," said Jason Ballard, co-founder and CEO of ICON.
"There is an extreme lack of housing that has left us with problems around supply, sustainability, resiliency, affordability and design options. With ICON's 3D printing technology, we anticipate more high-velocity progress in the years ahead to help bring housing and construction into the modern world and in-line with humanity's highest hopes."
Austin-based designer Claire Zinnecker designs interior's finishes and fixture selection on the project. "Her approach for these spaces was a modernized West Texas design with a simplified palette featuring natural woods, similar metal finishes and earthy tile colors," added ICON.
The project is expected to be ready to move in this summer.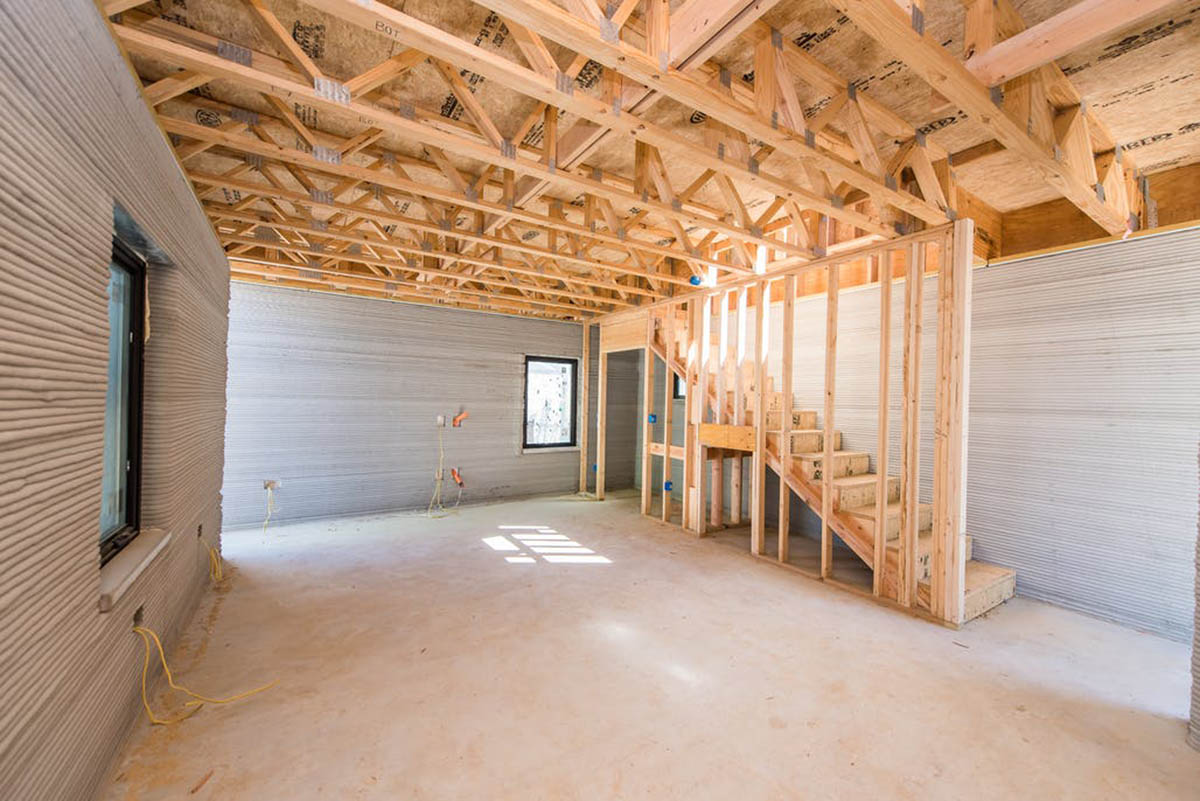 Site plan with 4 residences
Floor plans
All images courtesy of ICON & 3Strands.
> via ICON