New visuals revealed for Foster + Partners' new ring-shaped hotel on Saudi Arabian island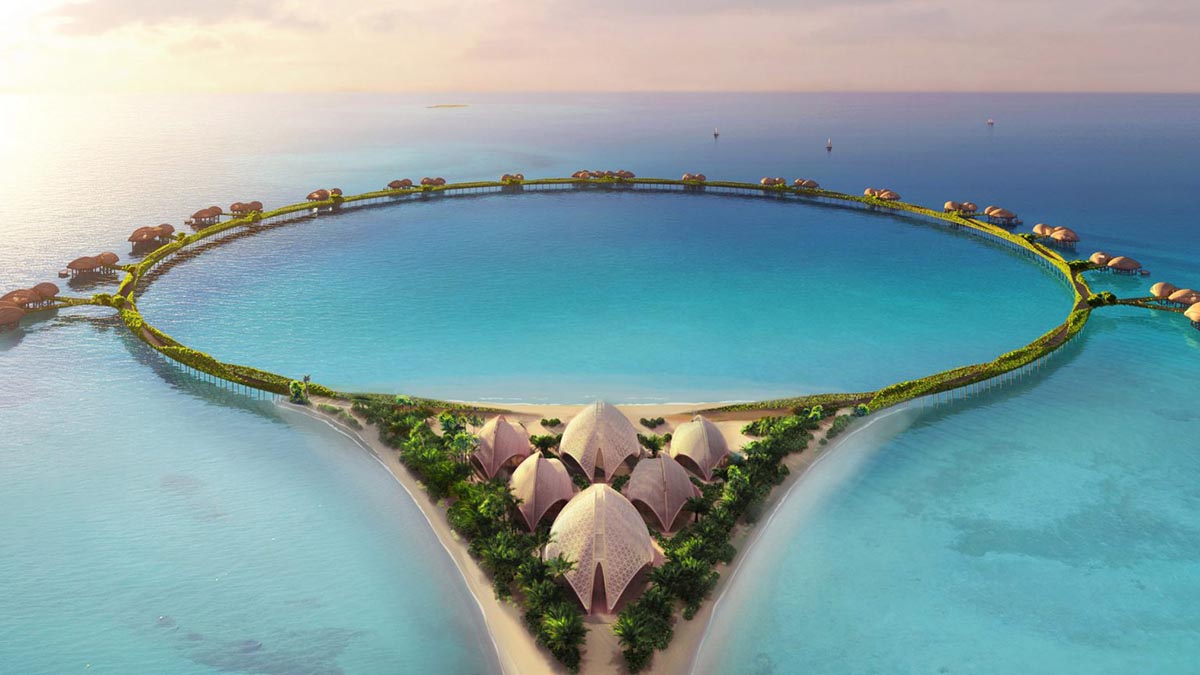 The Red Sea Development Company (TRSDC) has revealed new visuals for a hotel which will be built on a Saudi Arabian island designed by global architecture practice Foster + Partners.
The new hotel, called Ummahat AlShaykh Hotel 12, is the second development that the studio is currently working for TRSDC. Foster + Partners' other hotel, called Southern Dunes hotel, is planned to be situated on a desert landscape on Saudi Arabia's western coast.
Foster + Partners is also designing the Coral Bloom resort on Shurayrah island which will be one of 90 islands that are being developed along Saudi Arabia's west coast as part of The Read Sea Project.
The Red Sea Development Company commissioned Foster + Partners to design two of the three Ummahat AlShaykh Islands in The Red Sea Project's archipelago.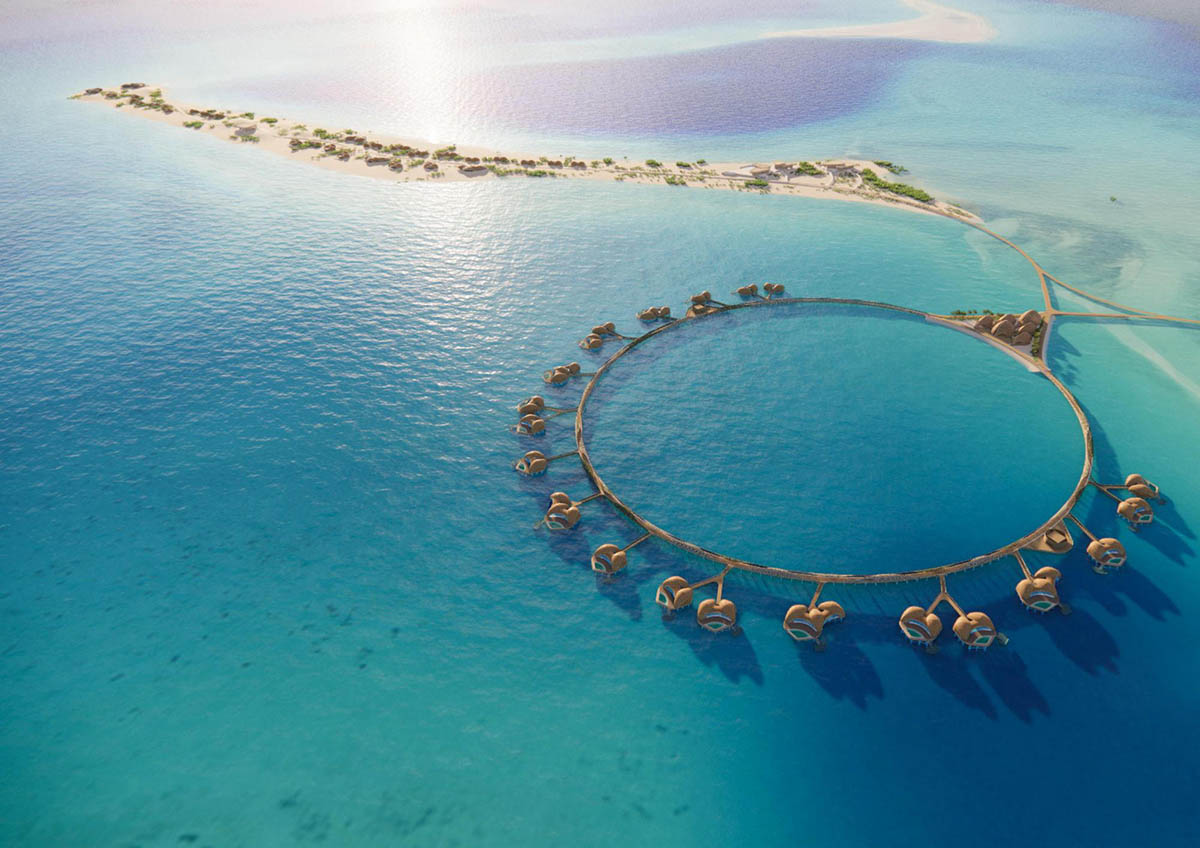 Although the details are released in a few renderings, it is understood that a ring-shaped development will feature a series of timber-roofed individual holiday homes and public amenities built from lightweight materials to have minimum impact on nature and landscape.
The development will also include public facilities, green areas and walkways that connect holiday homes with public areas. A large circular walkway will provide access to private holiday villas.
As TRSDC puts emphasis sustainability on their projects aiming to "set new standards in sustainable developments", Foster + Partners follows the principles of sustainable approach with Ummahat AlShaykh Hotel 12 with a "light-touch and non-damaging approach".
"What is very important about anything sustainable is two things: one is giving people choices. And the second thing is looking at what the resultant reaction of what you do will be," said Gerard Evenden, Head of Studio at Foster + Partners.
"So, when we looked at the islands our approach was to have a light touch. As light as we could possibly be."
"How do you bring people to these places where nobody has been before? And how do you bring people into those places without damaging anything? It is about constructing more of the environment and about building on what was there long term as opposed to destruction."
"It was the light touch, non-damaging approach, and that has led through the whole of the design from beginning to end, and that is what we continue to strive towards," Evenden added.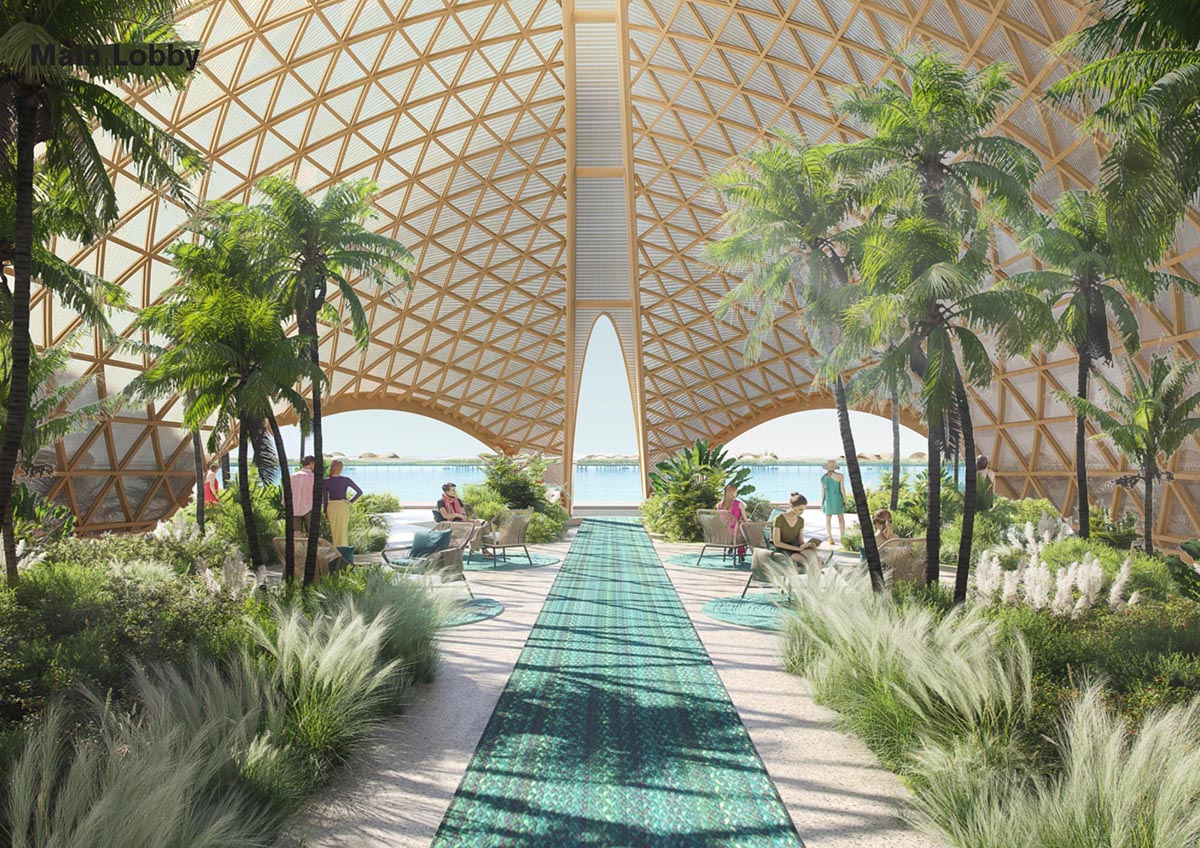 In addition to Coral Bloom resort on Shurayrah island, Foster + Partners also proposed another hotel, called Southern Dunes Hotel, one of two inland hotels set to be opened as part of phase one of The Red Sea Project.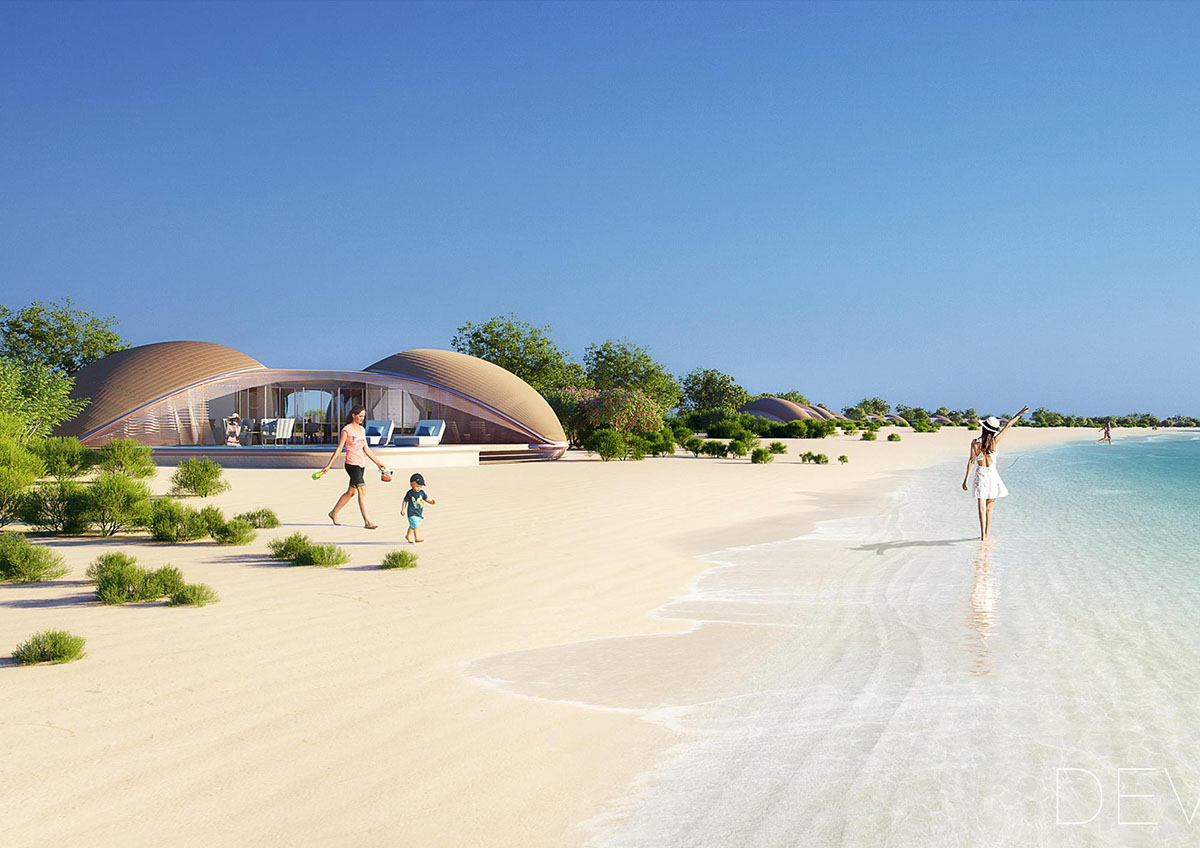 For the projects, TRSDC pursues a policy of 100 percent renewable energy, as well as implementing a range of policies including zero waste-to-landfill, 100 percent carbon neutrality and a total ban on single use plastics.
Integrating smart technology within masterplans is also a key principle on these projects.
On Ummahat AlShaykh, Kengo Kuma is also designing a new 100-villa development as part of The Red Sea Project.
All images courtesy of The Red Sea Development Company.