Kengo Kuma & Associates reveals design for new luxury tourism development in Saudi Arabia
Kengo Kuma & Associates has revealed design for new luxury tourism development in Saudi Arabia. A new tourism development, commissioned by The Red Sea Development Company (TRSDC) as part of The Red Sea Project, Kengo Kuma's new tourism destination will consist of 100 villas divided into seven typologies.
Some of them will be built on land and some of them will be overwater villas, the scale of the buildings will vary among the typologies.
The Red Sea Project is developed as "a new luxury tourism destination that will set new standards in sustainable development and position Saudi Arabia on the global tourism map."
Described as "the world's most ambitious luxury tourism development," the masterplan will also have its own airport designed by Foster + Partners which was revealed with preliminary design concept in June.
The Red Sea Project will be developed over 28,000 km2 of pristine lands and waters along Saudi Arabia's west coast and includes a vast archipelago and will include more than 90 islands.
The luxury destination will also feature mountain canyons, dormant volcanoes, and ancient cultural and heritage sites, as well as hotels, residential properties, leisure, commercial and entertainment amenities.
All of them will be built as part of a large-scaled infrastructure that emphasizes renewable energy and water conservation and re-use.
Kengo Kuma and Associates' new luxury destination will be built within a paradise island setting. For the villas, the studio takes inspiration from the surrounding natural pristine landscape of the site and it was fundamental to the design of the islands resort.
"Our design approach for this project was from the very beginning informed and inspired by the special conditions of the site," said Kengo Kuma and Associates.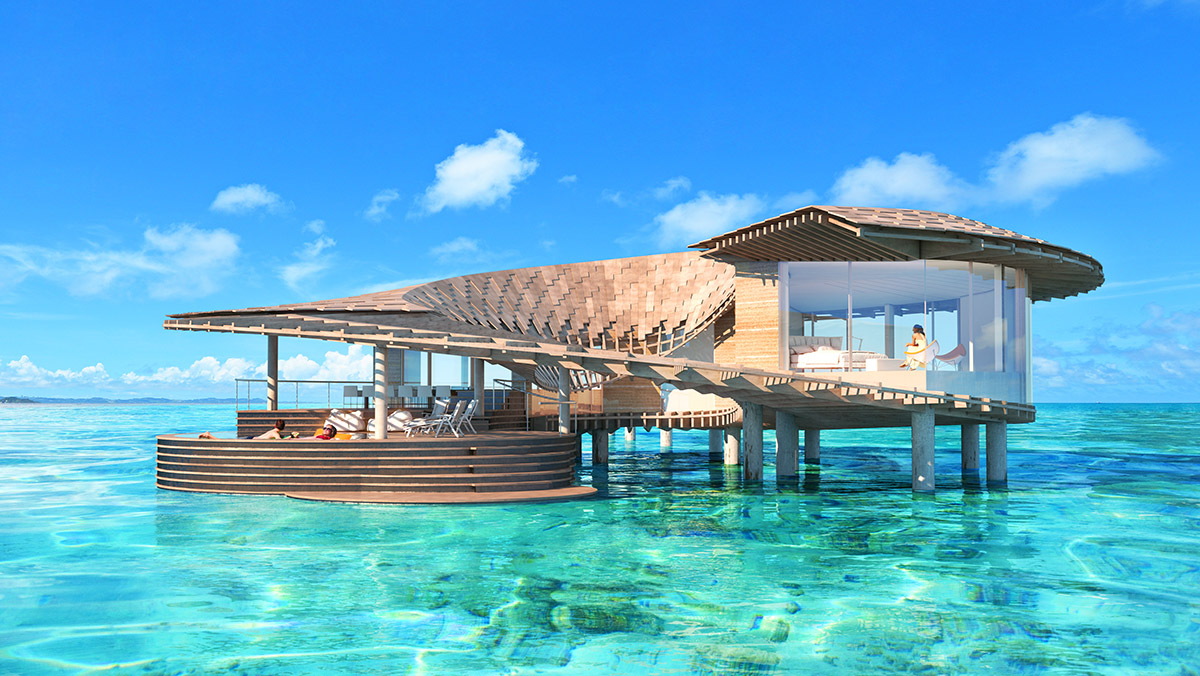 "Our design for the Island buildings, was inspired by the beautifully natural occurring elements of the island."
Kengo Kuma and Associates has designed low-rise villas with sweeping and curved roofs to create a harmonious relationship with nature and roofs emerge from the ground.
"The relatively flat terrain of the island suggested a design that works with low, horizontal volumes and that we should look to gently curve the roof of the buildings to find a harmonious relationship with the ground," added the firm.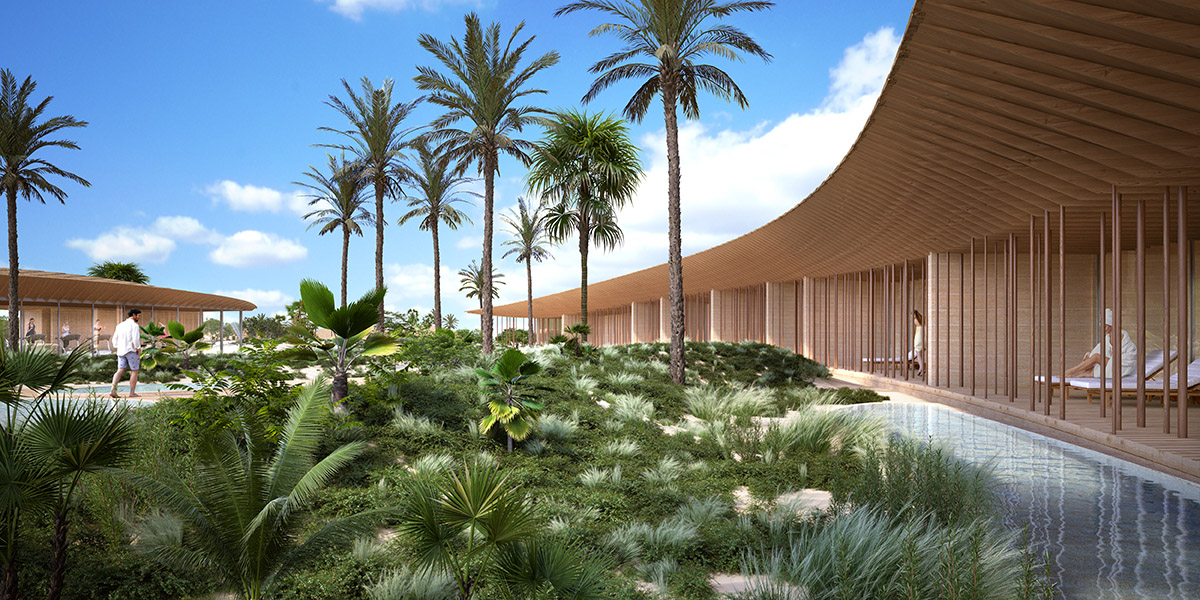 Apart from villas, the other functions, like spa or sports buildings, will have the same architectural language and will be marked by slim column-like façade elements that compose the curvilinear façade of the buildings.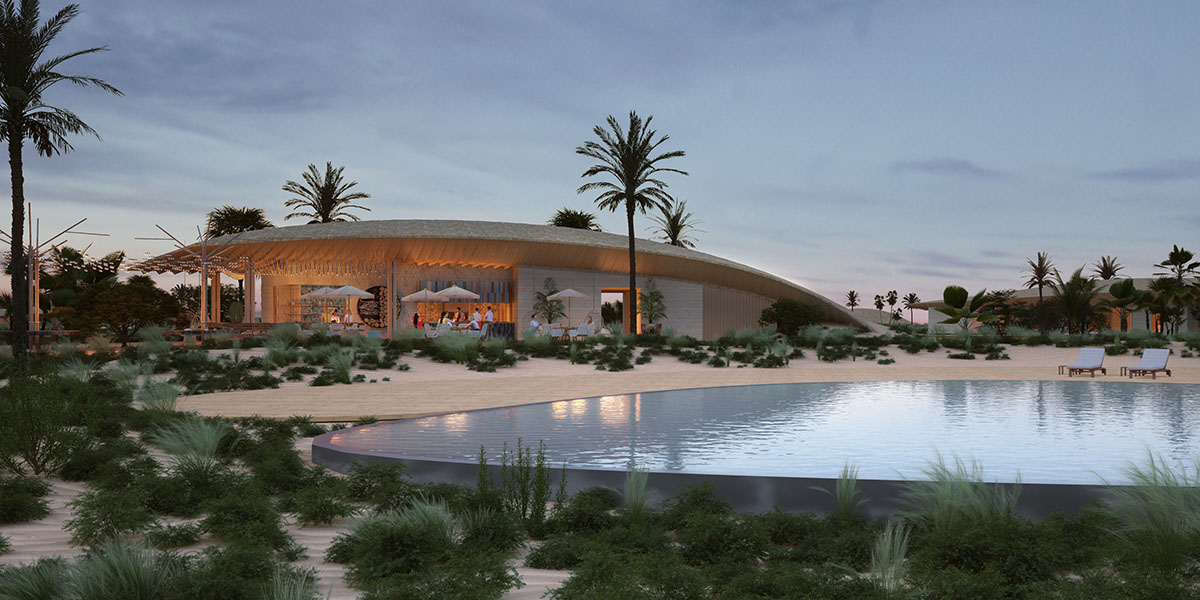 "Our design approach for the offshore sea villas was informed by the rich variety of Coral life that covers the surrounding ocean floor and we wanted to design architecture which is inspired by the natural marine life."
"We express this through an articulated spiral volume which emerges gracefully from the sea," continued Kengo Kuma and Associates.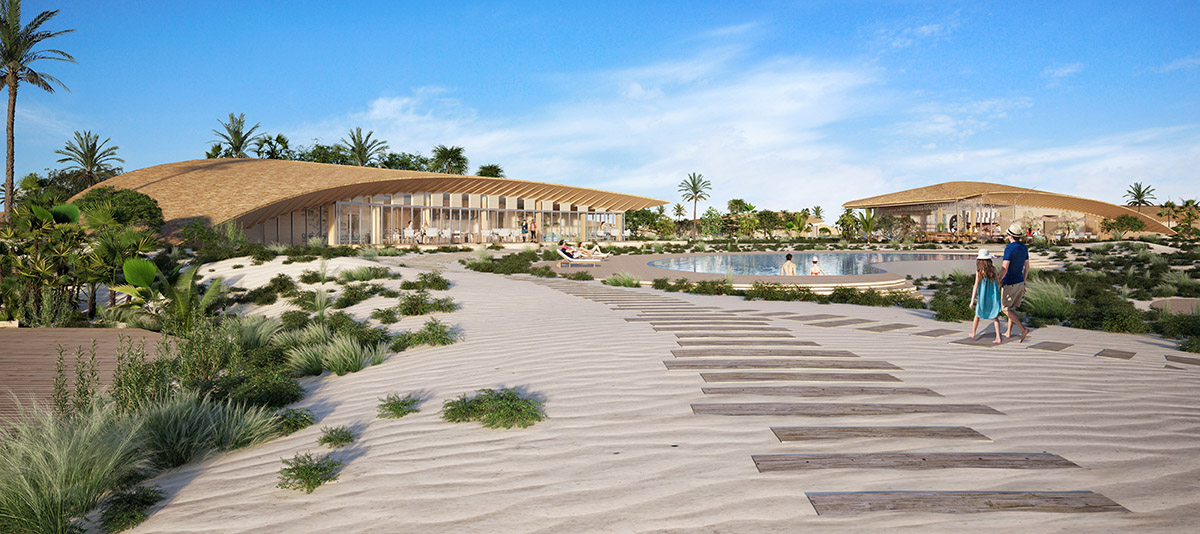 The TRSDC stated that "the company is developing a range of policies including zero waste-to-landfill, zero discharge to the sea, and zero single-use plastics, and has made a commitment to achieve 100% carbon neutrality."
"The destination will rely solely on renewable energy and have no connection to the national grid."
"The leadership of the Kingdom has shown great foresight in its insistence on balanced development of this pristine destination," said John Pagano, Chief Executive Officer of the Red Sea Development.
"Our plan not only envisions a stunning luxury destination, it also takes tangible, measurable steps to enhance that destination for future generations to enjoy and cherish."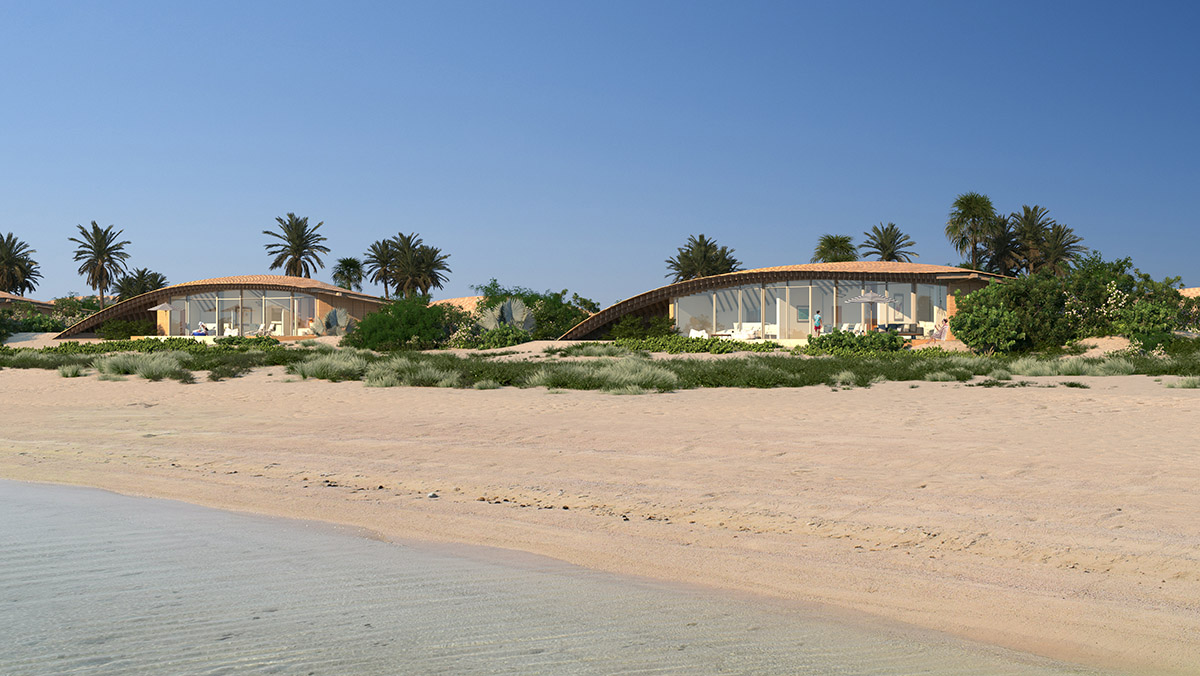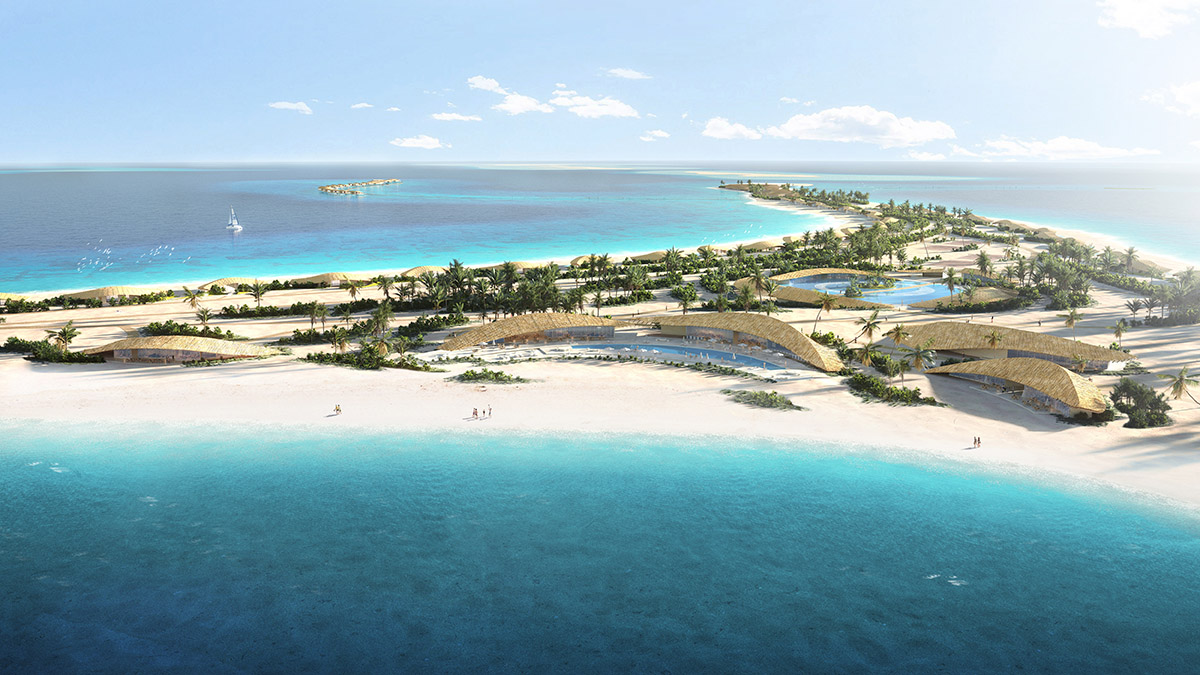 First phase of the Red Sea Project is scheduled to open in 2022, featuring hotels, leisure facilities, marinas, airport, utilities and smart infrastructure. The destination is expected to be fully completed in 2030.
After Foster + Partners revealed design for its new Amaala resort airport in Saudi Arabia, ACAN called Foster + Partners to withdraw its new Amaala Resort Airport amidst climate concerns and to reconsider its position in Architects Declare, a movement declaring climate and biodiversity emergency initiated by UK architects.
All images courtesy of Kengo Kuma and Associates