Beyond Designing A Library: BVN Presents Cultural Rehabilitation In Conjunction With Sustainability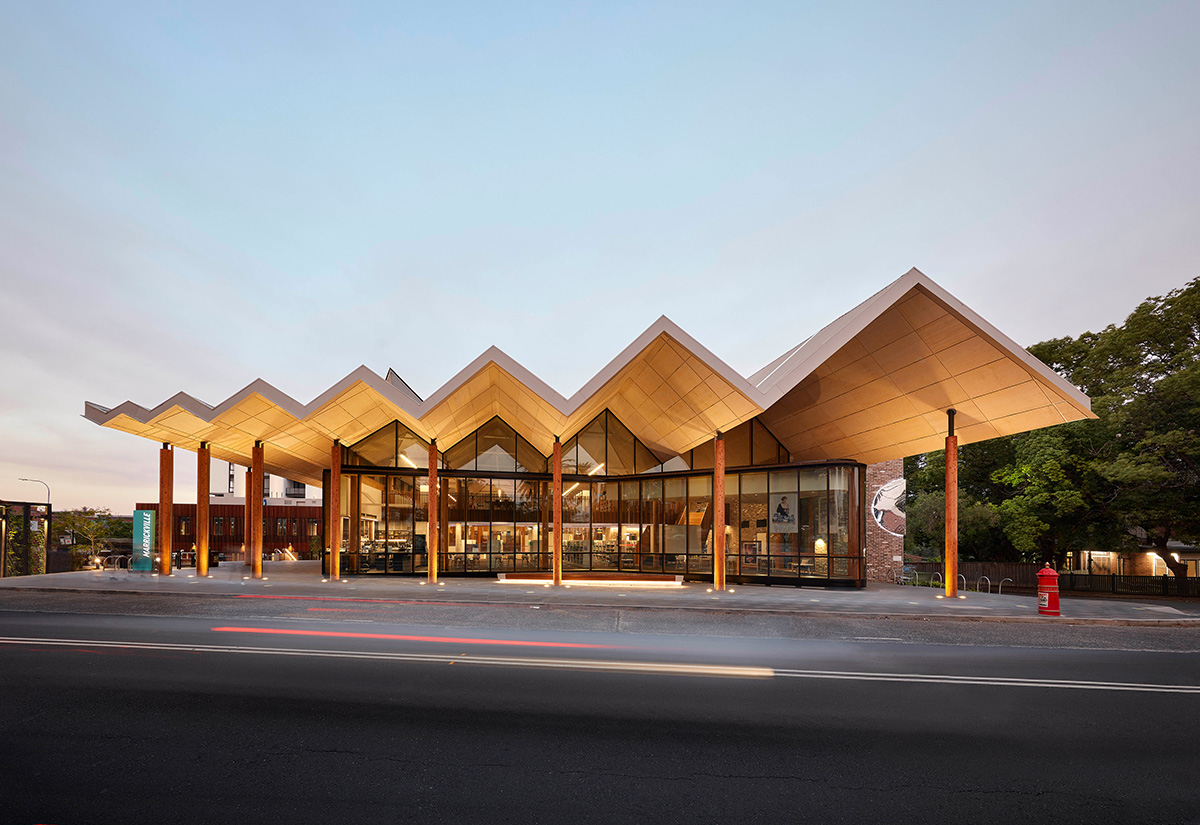 Cultural heritage is not only a memory of the past that is significant to the life of the nation but also an active resource for the future. Reusing historic places brings new life to valuable heritage buildings in ways that extend the site's longevity and utilization.
In this regard, "Marrickville council and Mirvac partnered to develop the former Marrickville Hospital site, which had previously been neglected, into a place of civic pride," as reported by Old Marrickville Hospital Redevelopment - Flood Risk Assessment.
Image © Commercial Real Estate
This development of the former Marrickville Hospital site consists of a new library and much needed new community and cultural facilities, open space, and 250 residential apartments within three buildings. Marrickville council selected BVN architects' concept design for a new library built on the old Marrickville Hospital site in Sydney's inner west, NSW. BVN is an architecture studio with origins in Australia.
Image © Mirvac
BVN has woven the places for activity and retreat throughout the building. There is a large auditorium stair at the centre of the library interior for library users to sit, read, or socialise.
Image © BVN
"Around it, a void that spans three storeys provides perimeter seating and views across space," said BVN.
As natural ventilation is important for designing a library, BVN tried to provide fresh air circulates through large bi-fold doors in the new building and original French doors that open out to external balconies in the old building.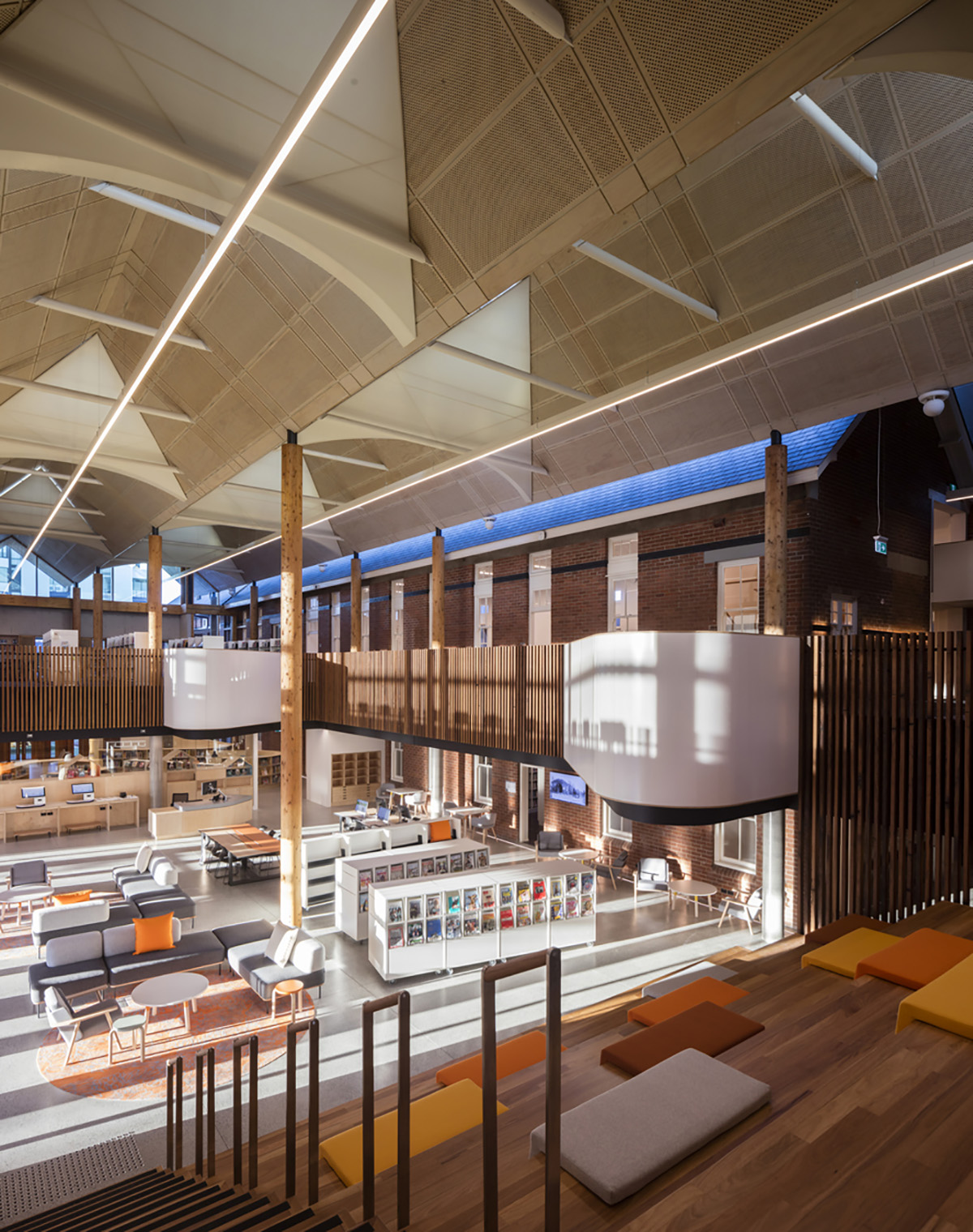 Image © BVN
Image © BVN
The use of timber also references the history of the site, which was once used to source timber for construction.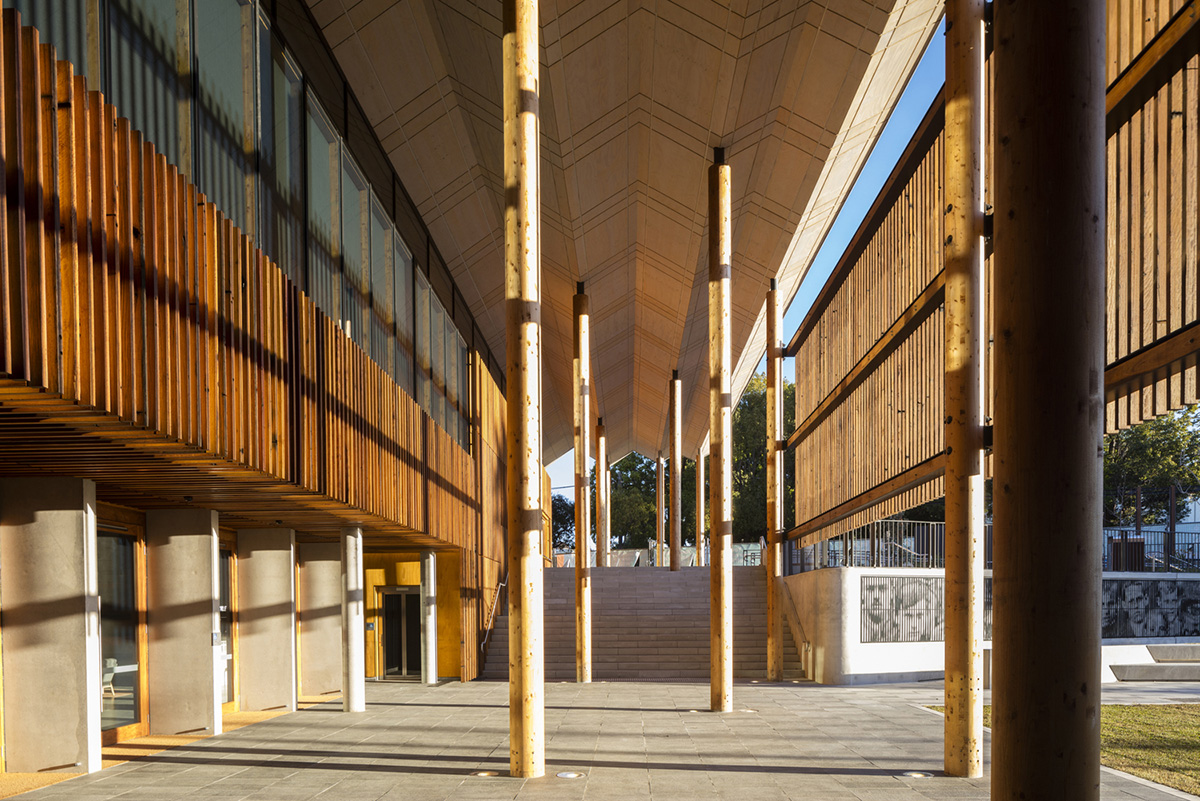 Image © BVN
"Timber finished stairs, joinery, acoustic panels and furnishing details provide a warm and calming background for the many activities the library plays host to," said BVN.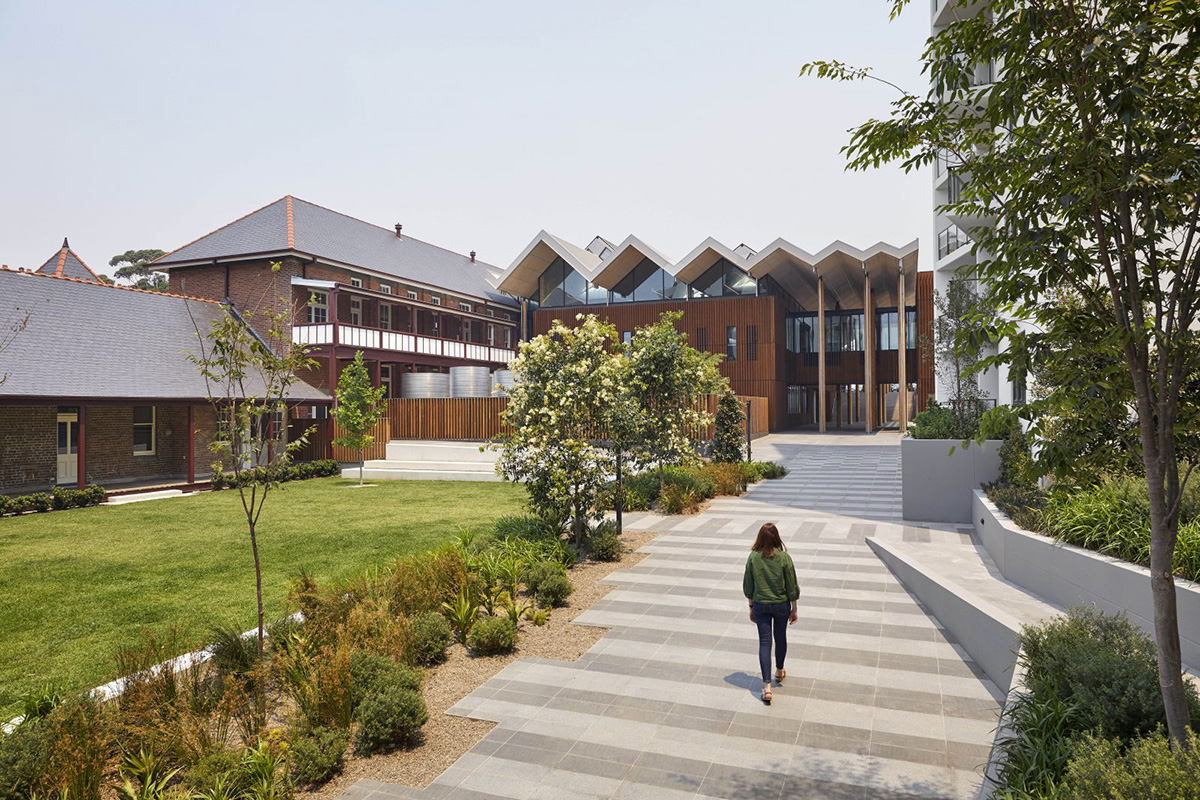 Image © BVN
"A distinctive floating canopy roof originates from the pitched roof of the old hospital building and folds out over the new library building towards the garden lawn. New library floors connect to the old hospital building via a suspended glazed walkway on level one. Many of the original hospital features including tiling, floorboards, terrazzo flooring, brick, window frames, and ceiling beams remain," added by BVN.
This development could create sustainability with recycled elements wherever possible and design features that reduce energy consumption.
Image © BVN
Image © BVN
Image © BVN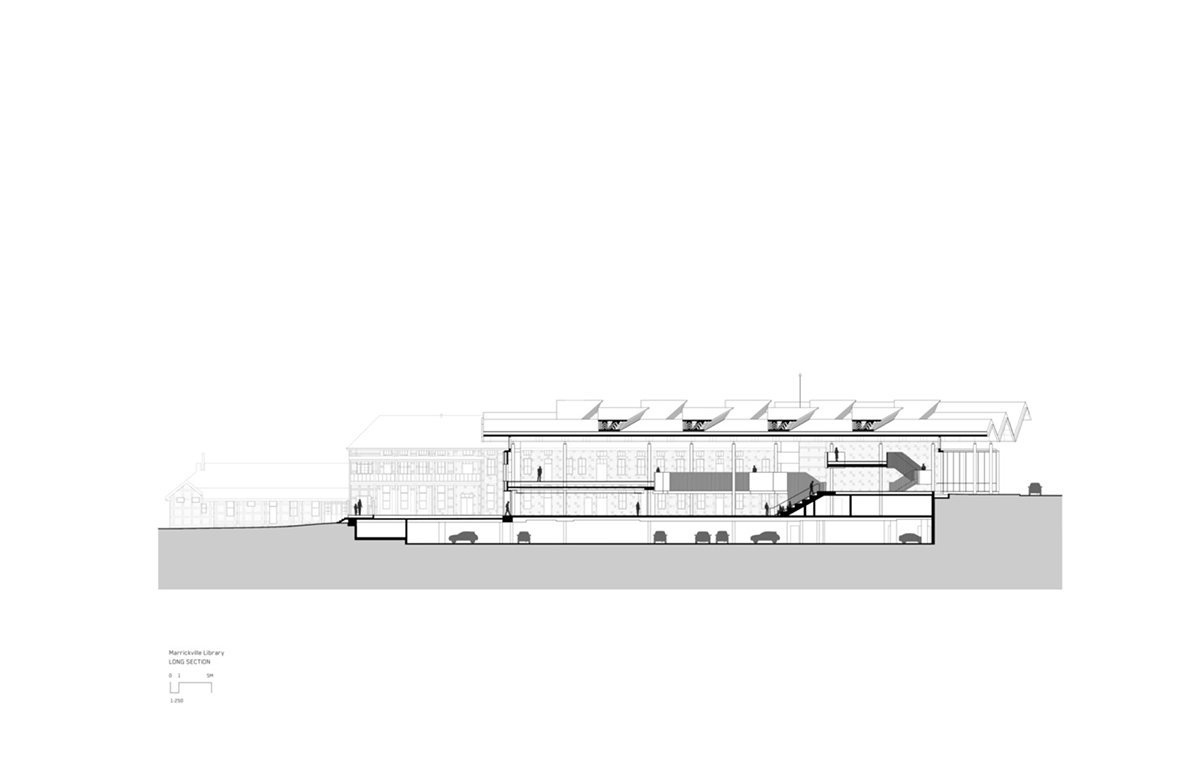 Image © BVN
Top image courtesy of BVN.
> via BVN