Adjaye Associates reveals design for The Martyrs Memorial with high pillars in Niger
David Adjaye's firm Adjaye Associates has revealed design for a new memorial in Niamey, Niger.
Called The Martyrs Memorial, the memorial will be commemoration to all those lost in the fight against terrorism along Niger's southern and western borders.
Located within the heart of the city, the monument and the site with a dedicated memorial will comprise a new urban plaza and a multi-use civic gathering space.
"It is conceived as a monument to those who lost their lives, a tangible documentation of the continuous fight against extremist entities and the soldiers who have fallen in the process," said Adjaye Associates.
The memorial is raised on a triangular plot, the design leverages its site to create a gently inclined plane framing the monument against the sky to create an experience that removes one from the every day of the city.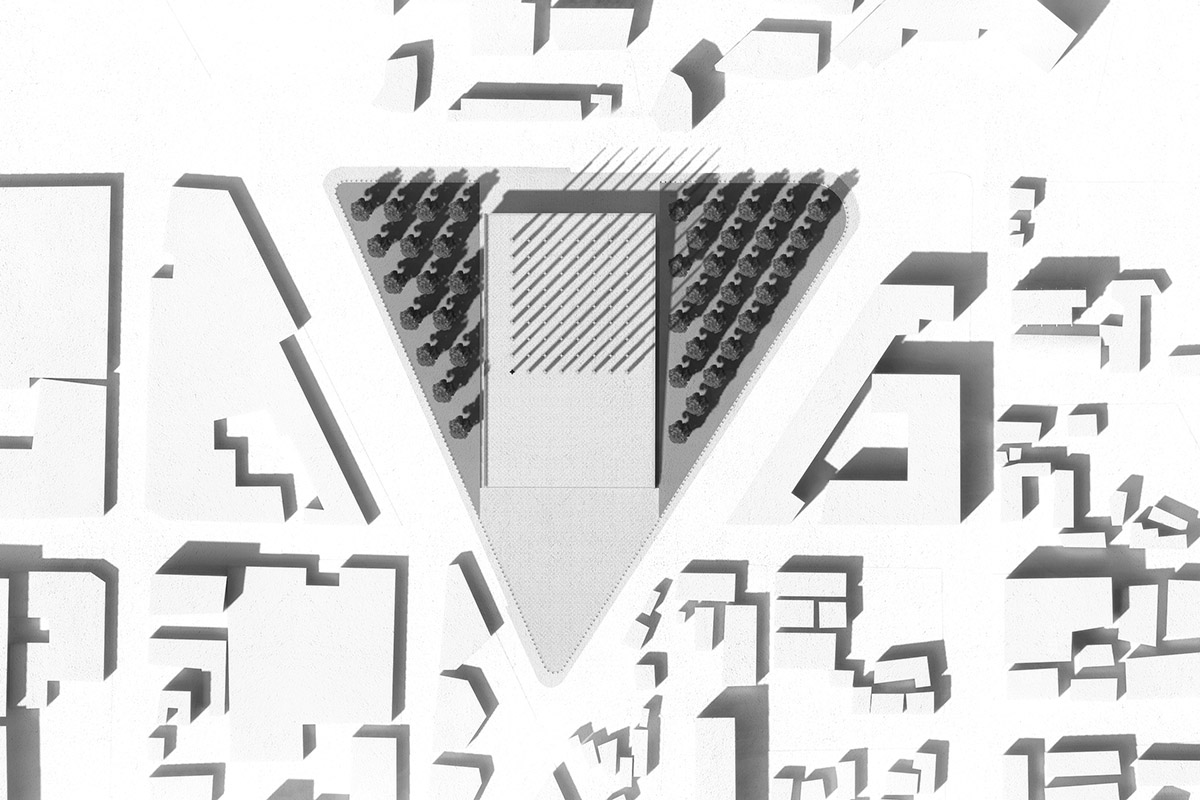 Site plan
As visitors approach the memorial, they are engrossed in a labyrinth of abstraction through a rhythmic interplay of light, shadow and geometries amplified by the form of the 20 meter high pillars.
Flanked by a grid of trees on both sides that form a shaded canopy, the colonnade becomes a forest, establishing a sacred space that honors the dead and acts in service to the living.
As the firm highlights, each pillar symbolizes the individuals lost, extending towards the Niamey sky whilst grounded and situated in its urban context.
At night, beams of light projecting from the pillars become part of the urban skyline, acting as both a beacon of remembrance and a visual guide toward the civic heart of Niamey.
Creating a structure that acknowledges its local Sahelian climate, the ground-level civic space provides a respite from the Niger heat. It is designed for flexibility to allow for multiple uses from the religious to city-organized events.
The undergound cooling labrynth provides air to the main space with the pillars acting as thermal chimneys that mitigate heat build up.
The entire structure is comprised of robust materials that both contribute to the sensory affect, as well as practically stand the test of time, requiring minimum maintenance.
Concrete, the primary material, and accent materials such as bronze coloured frames and perforated steel panels, add to both the endurance and durability of the structure.
Light is curated into this dark space through geometric perforations to the facade creating a sanctuary punctuated by tessellated shadow.
"Through an interplay of absences and voids, the Martyrs Memorial becomes a sacred space—an in-between moment for meaningful reflection on the past and a signaling for a peaceful future," said Adjaye Associates.
Site plan axonometric
Ground floor plan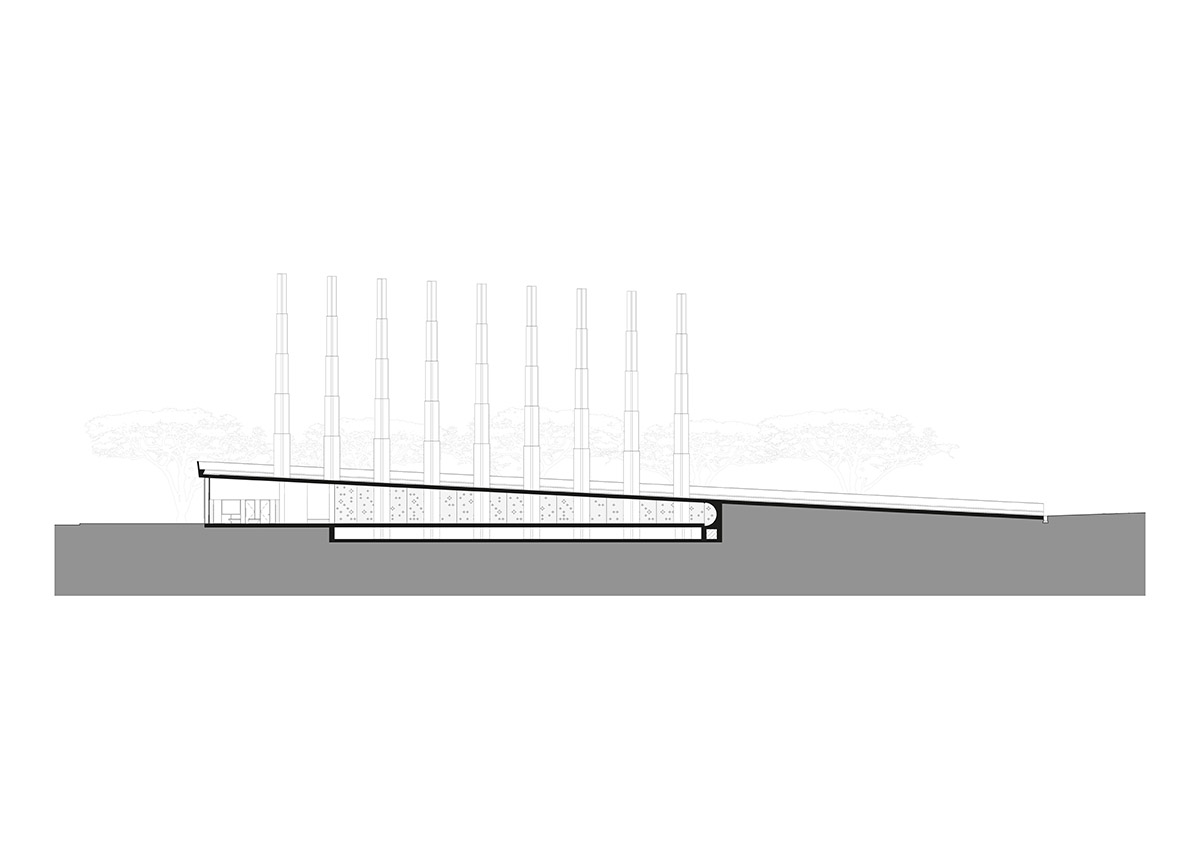 Section
Project facts
Architecture/Landscape/ Interiors: Adjaye Associates
Sustainability & Lighting Design: Steensen Varming
Area: 4000 m2
All images © Adjaye Associates
> via Adjaye Associates