Columbia GSAPP announced its Spring 2021 semester public programs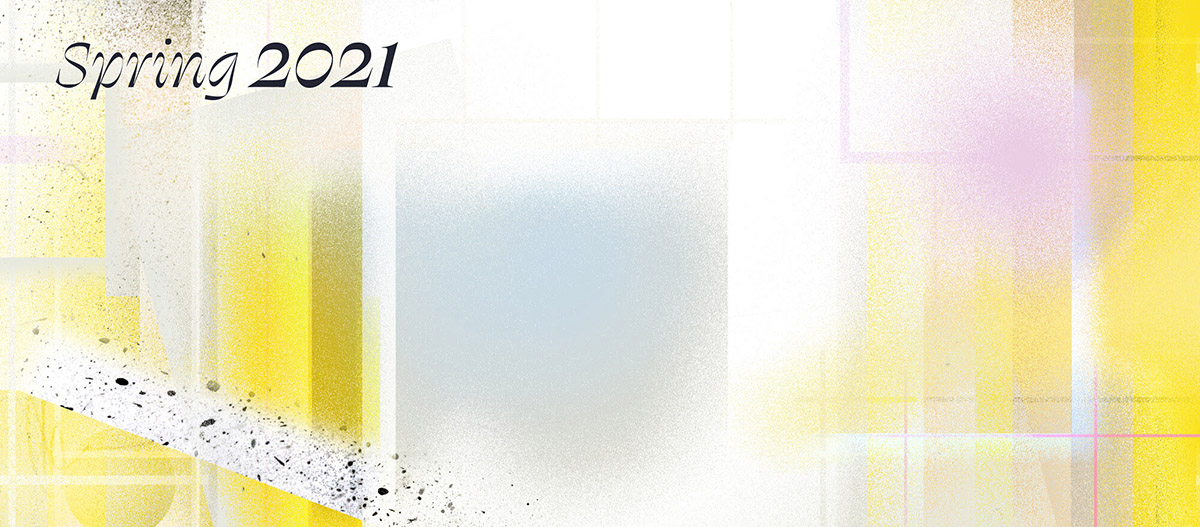 The Columbia University Graduate School of Architecture, Planning and Preservation (GSAPP) has announced its Spring 2021 semester public programs.
Columbia GSAPP's public programming emphasizes and explores the intersections of racial equity, social justice, and climate change across the built environment. All public programs will take place online (times noted in ET) and are free and open to the public.
See the full program of Columbia GSAPP below:
---
Beverly Loraine Greene and Norma Merrick Sklarek: New Research in Black Women's History in Architecture
January 15, 1pm
This conversation among Mary McLeod, Professor, GSAPP; Victoria Rosner, Dean of Academic Affairs (GS) and Faculty, Columbia; Patricia Morton; and Roberta Washington focuses on Pioneering Women of American Architecture, an online resource co-directed by McLeod and Rosner which profiles fifty women (all born prior to 1940) who have made important contributions to American architecture.
All We Can Save
January 21, 6:30pm
Organized by GSAPP and The Earth Institute at Columbia University, this discussion celebrates the launch of All We Can Save: Truth, Courage, and Solutions for the Climate Crisis (Penguin Random House, 2020), edited by Ayana Elizabeth Johnson and Katharine Wilkinson. A conversation among Wilkinson; Jainey Bavishi; Kate Marvel, Associate Research Scientist, Columbia's Earth Institute; and Kate Orff, Professor and Director of GSAPP's Urban Design Program, will introduce the book, which comprises essays from women at the forefront of the climate movement who are harnessing truth, courage, and solutions to lead humanity forward.
Prefabrication in the Public Realm
January 28, 1pm
The discussion celebrates the launch of Designing New York: Prefabrication in the Public Realm, which is available for download here. Ronnie Markussen; Carlo Ratti; Ada Tolla, Adjunct Assistant Professor, GSAPP; and Benjamin Busch participate in a conversation with Laurie Hawkinson, Professor, GSAPP; and Rebecca Macklis on best-practices for prefabrication, as well as the technical and logistical nuances of these systems. The publication aims to further understand the viability of prefabrication in NYC, particularly in regards to the public realm and emergency pandemic-response applications.
Addressing Systemic Racism in Real Estate
January 29, 1pm
Led by Ed Poteat, Adjunct Professor at GSAPP, following an introduction by Patrice Derrington, Holliday Associate Professor and Director of GSAPP's Real Estate Development Program, this event is organized by the Real Estate Development Program in collaboration with Diane Branch '03 MSRED and the Black Alumni Council at Columbia University.
Building Collaboration: On the Question of Repair
February 5, 1pm
This conversation focuses on Columbia University in the City of New York, specifically building together towards partnership and repair. The event is organized by Malo Hutson, Associate Professor at GSAPP, and the Urban Community Healthy Equity Lab, which Hutson directs.
Tidal Communities: The Experience of Underserved and Indigenous Rural Communities Along Changing Coastlines
February 26, 1pm
A panel discussion among community members and Columbia Faculty Maurice Bailey, Whitney Barr, Robin Bronen, Alex de Sherbinin, Dean Hardy, Radley Horton, Malgosia Madajewicz, Dorothy Peteet, Shavonne Smith, and Kate Orff, Professor and Director of GSAPP's Urban Design Program. Organized by the Urban Design Program with the Climate Adaptation Initiative of Columbia University's Earth Institute, the discussion will explore perspectives from three groups — the Shinnecock of Long Island, the Gullah Geechee of coastal South Carolina, and residents of the Alaskan Native Village of Nunapitchuk — in terms of the hazard exposure, ecological changes, and cultural and institutional responses to climate change.
Narrative Change for the Green New Deal
March 8, 6:30pm
The 6th Annual Urban Design Storytelling Symposium gathers activists, artists, and writers to reflect on the potential — and the urgency — of narrative strategies to mobilize for a more equitable, decarbonized future. From the graphics of advocacy campaigns to the use of speculative fiction and data visualization in both environmental activism and design practice, multimedia storytelling is a necessary and powerful way to mobilize for a more equitable, decarbonized future. This symposium convenes an interdisciplinary group of change agents whose work demonstrates that narrative change is essential to policy change.
Planning Futures? On Decolonial, Postcolonial, and Abolitionist Planning
March 12, 9am
Organized by Hiba Bou Akar, Assistant Professor at GSAPP, and the Post Conflict Cities Lab, which is directed by Bou Akar, this conference brings leading planning and urban scholars who are re-thinking the field of urban planning and policy from postcolonial, decolonial, and abolitionist perspectives. The event includes presentations by Teresa Caldeira, Mustafa Dikeç, Mona Fawaz, Neema Kudva, Faranak Miraftab, Libby Porter, Malini Ranganathan, Katharine N. Rankin, Ananya Roy, Andrea Roberts, Akira Drake Rodriguez, AbdouMaliq Simone, Sheryl-Ann Simpson, Bjorn Sletto, James H. Spencer, Vanessa Watson, and Oren Yiftachel.
Infrastructures of Violence
March 19, 1pm
Rebecca Brown, Swati Chattopadhyay, and Avishek Ray participate in a conversation with Ateya Khorakiwala, Assistant Professor at GSAPP, to explore the histories of the built environment in the wake of their failures during this past year through the pandemic.
Knowledge Worlds: Media, Materiality, and the Making of the Modern University
March 26, 1pm
Lucia Allais, Associate Professor, GSAPP; Weihong Bao; Zeynep Çelik Alexander, Associate Professor, Columbia; and Mabel O. Wilson, Nancy and George Rupp Professor of Architecture, GSAPP; in conversation with Reinhold Martin, Professor, GSAPP. Co-organized by the Center for Comparative Media, the Society of Fellows, and the Heyman Center for the Humanities at Columbia University.
The Right to Infrastructure
April 1, 6:30pm
A conversation between Danielle M. Purifoy and Louise Seamster, organized by the Temple Hoyne Buell Center for the Study of American Architecture at GSAPP, with an introduction by Reinhold Martin, Professor and Director of the Buell Center. For this event, Purifoy and Seamster present their conceptual framework for understanding black towns within extractive white space, highlighting questions of citizenship, extraction, and exclusion as they focus on how legal, spatial, racial, and economic systems structure black spaces' access to infrastructure and facilitate environmental violence.
Lecture Series
All lectures begin at 6pm unless otherwise noted
January 22, 1pm
Edward Mazria
In conversation with Amale Andraos, Dean, GSAPP; and Alex N. Halliday, Director, Earth Institute, Columbia University
January 25
Cecilia Puga and Paula Velasco
The Paul S. Byard Memorial Lecture
Response by Jorge Otero-Pailos, Professor and Director of the Historic Preservation Program, GSAPP
February 1
Francis Kéré
The John Foerster '64 Lecture
Response by Amale Andraos, Dean, GSAPP
February 8
Teddy Cruz and Fonna Forman
Response by Lola Ben-Alon, Assistant Professor, GSAPP
February 15
Ana María León
The Detlef Mertins Lecture on the Histories of Modernity
Introduction by Felicity Scott, Professor, Architecture PhD Program Director, and MSCCCP Program Co-Director, GSAPP
March 15
Nader Tehrani
Response by Amale Andraos, Dean, GSAPP
March 17
Gabrielle Bullock
Response by Juan Herreros, Professor, GSAPP

March 22
Ekene Ijeoma
Response by Amina Blacksher, Adjunct Assistant Professor, GSAPP
March 29
Mabel O. Wilson, Nancy and George Rupp Professor of Architecture, GSAPP
Response by Amale Andraos, Dean, GSAPP
Top image: Graphic design: Party of One Studio, courtesy of GSAPP
> via GSAPP