Mecanoo reveals design for helix-shaped Maritime Center on the water in Rijnhaven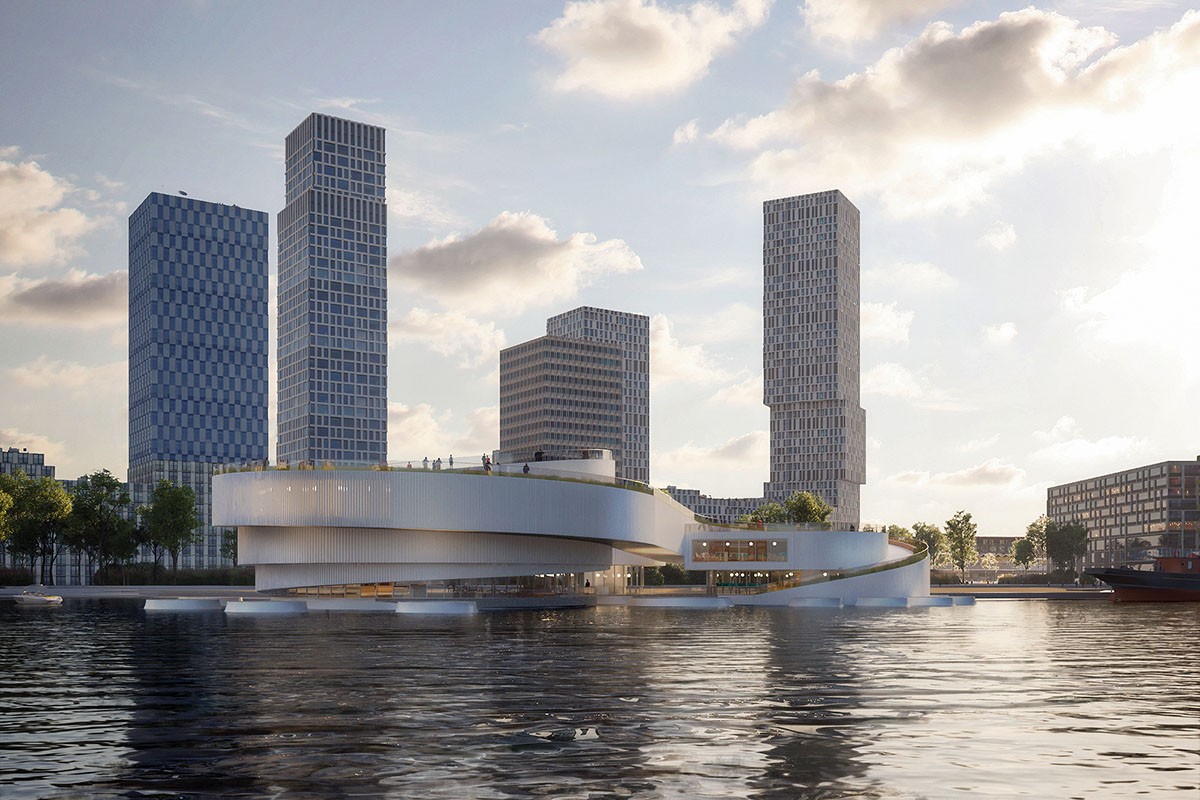 Mecanoo has revealed design for the new Maritime Center on the water in Rijnhaven, Rotterdam. The design, creating a triple helix, provides a scenic and continuous route for visitors overlooking at the city.
The iconic Maritime Center is developed as part of a big masterplan for the Netherlands recently unveiled by Powerhouse Company. The 15,000-square-metre building will be located in the middle of the water on the Rijnhaven.
Conceived as an organic building, the center contrasts with the rational, industrial design of the port. Through its elegant, versatile form, the building will invite visitors to discover.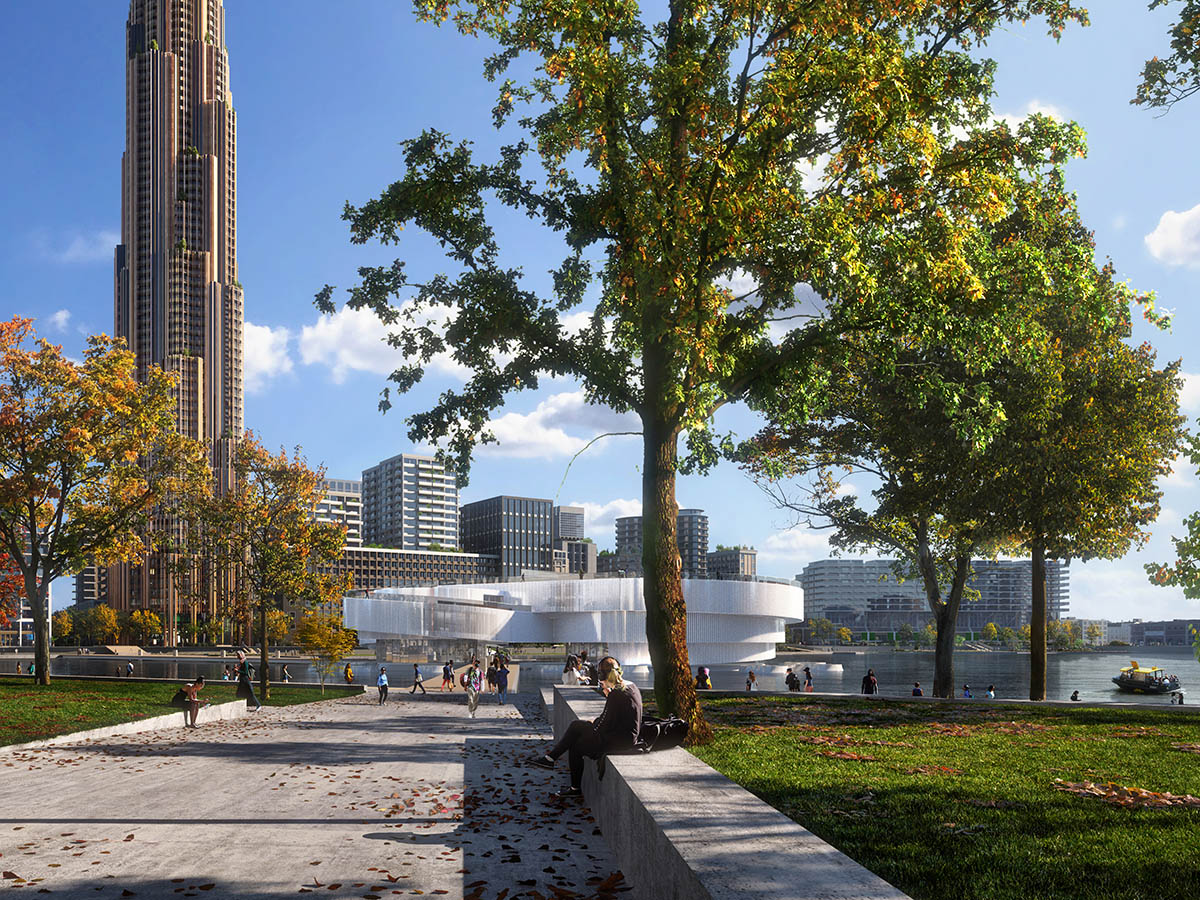 Image © Plomp
"The triple helix of the international maritime world comes together in this center: the past, present and future," said Mecanoo.
"It will be a place for maritime entrepreneurs, science and culture."
"The center will be accessible to the public and will create a place to stay, on and in the water, with a view of the surrounding port."
The new Maritime Center Rotterdam will form a key element of the "Rondje Rijnhaven" and the jetty path from the Wilhelminaplein towards Katendrecht; creating a walk along the quays of the Rijnhaven and connecting to the planned network of paths along and on the water.
Image © Plomp
Mecanoo designed part of the building under water so the building will be able to offer an extensive program without becoming too large for the port in terms of size and scale.
At low tide, the part of the building submerged underwater also becomes visible, making the tidal difference of 1.5 to 2 meters tangible. In addition to logistics spaces, the underwater world is also suitable for exhibitions, with ideal indirect lighting by means of round skylights that protrude above the water.
The studio created a multi-layered route that runs under, along, over and through the Maritime Center, this multi-layered route gives shape to the design and structures the organization of the building.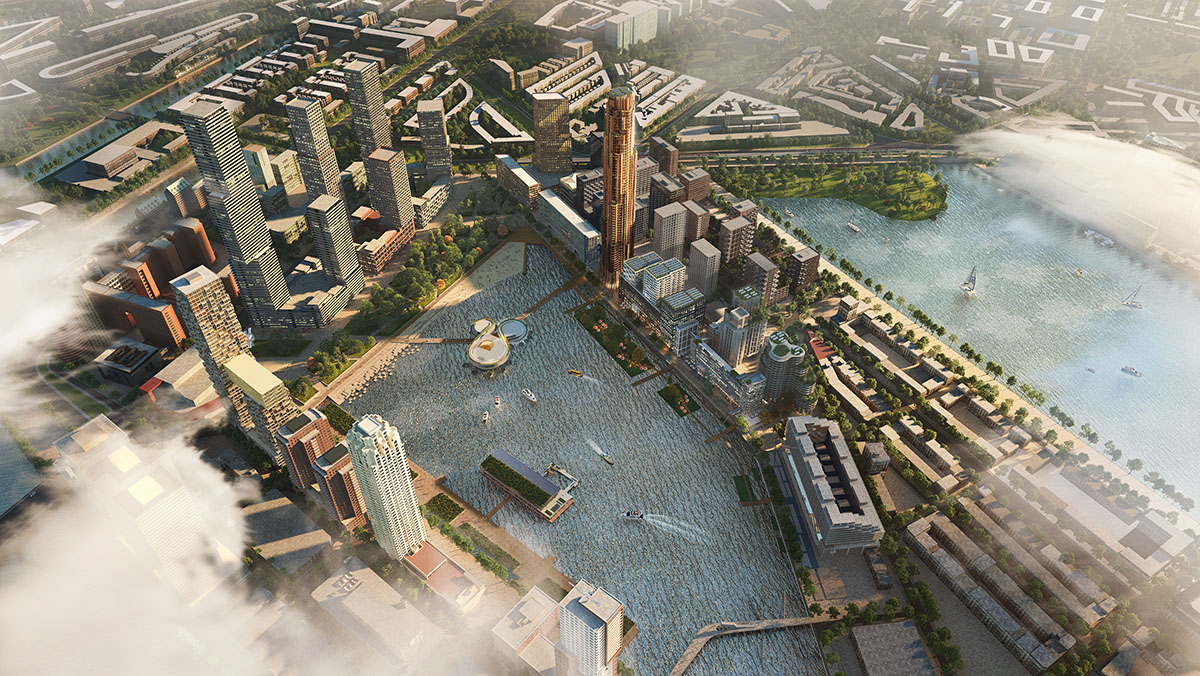 Image © ATCHAIN
"An elegant ribbon winds around the pavilions and stimulates interaction between different program components," added the firm.
As the studio explain in the near future, the Rijnhaven will undergo a thorough transformation. For this reason, the water will be more frequently used, and the port must allow for a range of activities.
"New construction will completely change the skyline around the port, but also intensify it programmatically. Central to the developments in the port is the Maritime Center, acting as a pivot for activities and a catalyst for this area," added the firm.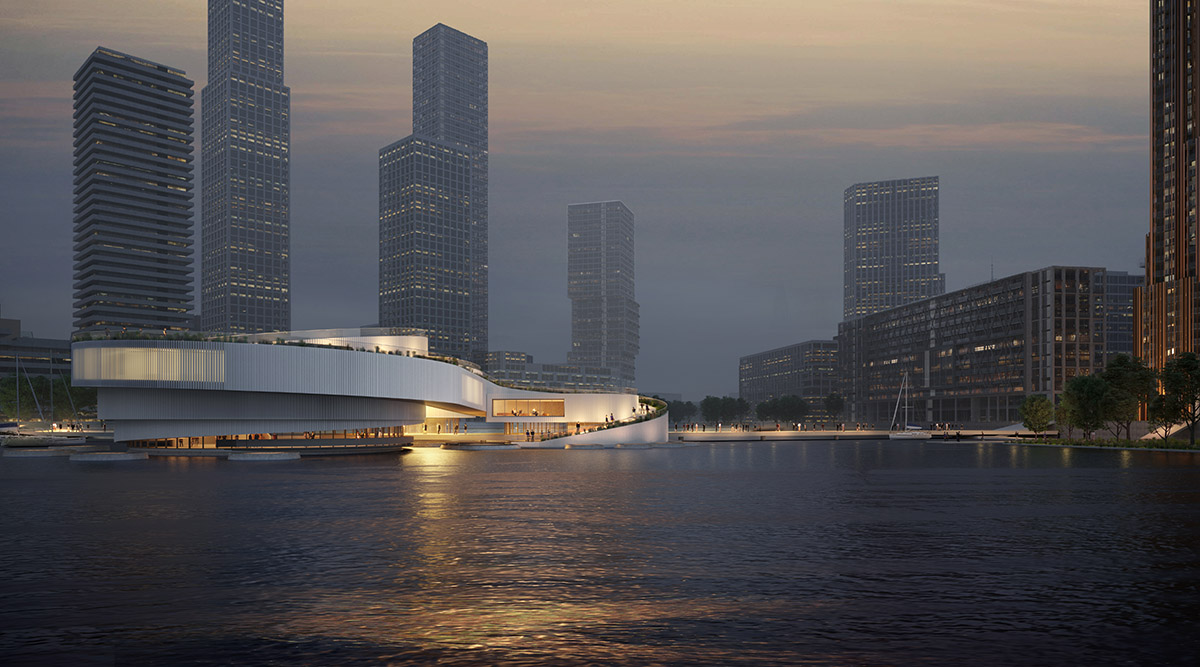 Image © ATCHAIN
The Maritime Center Rotterdam is part of the development vision for the Codrico Terrain drawn up by RED Company. With the approval of the development vision by the Board, the plan will be further developed and dialogue will be initiated with local parties.
This is a giant leap towards a complete Katendrecht and the Rijnhaven as a new Rotterdam city center for the 21st century.
Image © Mecanoo
Image © RED Company
Image © Mecanoo
Top image © Mecanoo
> via Mecanoo