FOAID Virtual Week Winter Edition kicks off today with the theme "Live The Change"
India's most celebrated architecture and design festival, Festival of Architecture and Interior Design (FOAID)'s Winter Edition has kicked off today and the Festival will hold a series of live discussions and panels with prominent speakers.
Continuing as the second edition of its first Virtual Week held in October, the FOAID will be showcasing its finest in a week-long virtual event which will commence from 14th December to 20 December.
The new edition of India's most celebrated Architecture & Design Festival, brings to you FOAID Virtual Week with the theme "Live The Change."
It will be week-long event of live competitions, design discussions, art and architecture tours and a virtual conference, where the profusely talented and most creative minds will discuss the way forward.
World Architecture Community is media partner of this year's event and will be bringing you the latest news and discussions from the festival.
You can register to the event and book your seat on the FOAID Virtual Week on this page. You can see a detailed schedule on FOAID's webpage.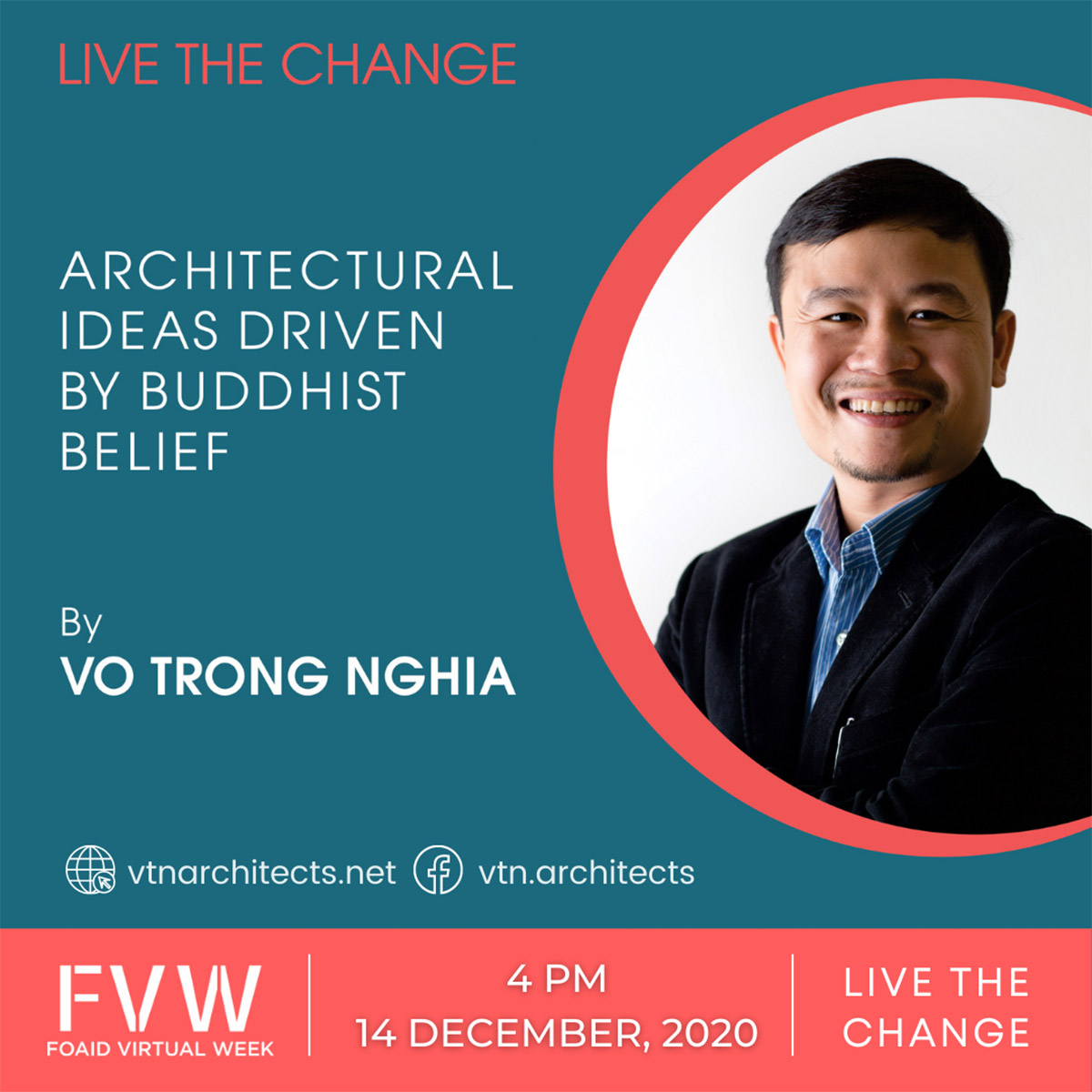 Vo Trong Nghia, founder of VTN Architects, Piers Taylor, Kerstin Thompson, principal of Kerstin Thompson Architects, Abin Chaudhuri, founder and principal of Abin Design Studio, Anuradha Chatterjee, Dean of Faculty of Design at Manipal University Jaipur, Bengaluru-based architect Soumitro Ghosh are among the speakers at FOAID festival.
FOAID Virtual Week is arranged under different topics, such design discussions, art tours, lighting discussion, documentary and live jury. All About Green, Design with a purpose, Repair, Repeat, Reuse, Catering to the 1%, Space. Memory. Time - Exploring a Case For Adaptive Re-use, Design - A Collaborative Outcome are among the topics that will be discussed at FOAID festival.
See the full program and speakers on FOAID Virtual Week's website.
All images courtesy of FOAID
> via FOAID