FOAID returns in its full glory with virtual festival for the 11th edition
India's most celebrated architecture and design festival, Festival of Architecture and Interior Design (FOAID), in 2020, will be showcasing its finest in a week-long virtual event - FOAID Virtual Week - which will commence from 26th October to 1st November 2020.
This year's theme would revolve around the concept "Live The Change".
"Here's why - From the onset of 2020, we have seen so many changes in the world which drove us to adopt newer ways of living," said the organizers.
"With the 180-degree shift in norms and regulations, it has become vital to rethink and make wiser choices to survive in this new world. That's exactly why FOAID urges designers to join this change."
World Architecture Community is media partner of this year's event and will be bringing you the latest news and discussions from the festival.
You can register to the event and book your seat on the FOAID Virtual Week on this page.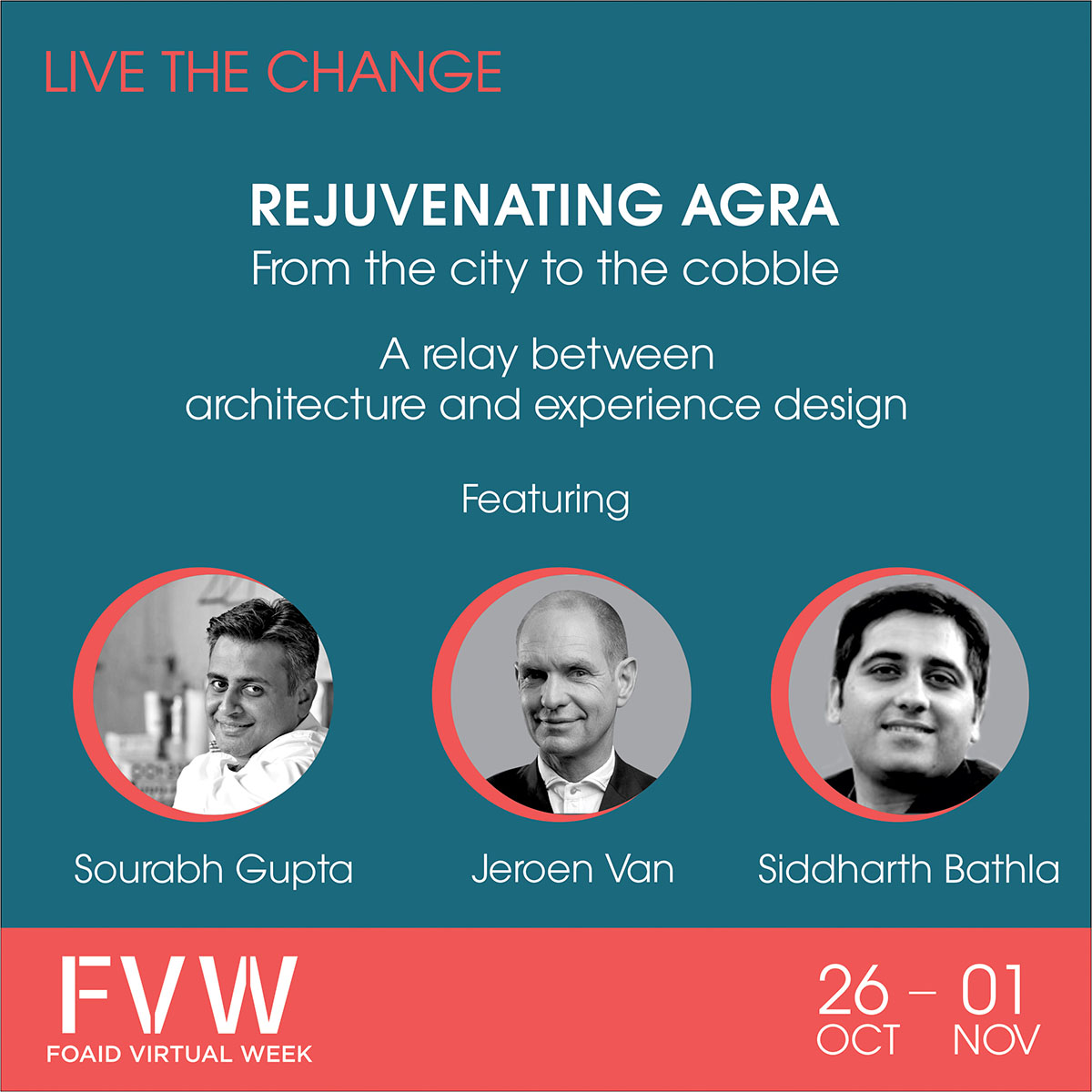 The week-long event will witness some of the most renowned speakers from across the world including Soo K Chan (SCDA, Singapore), Alexis Dornier (Bali), Bill Bensley (Bali & Bangkok), Hartmut Wurster (Blocher Partners, Germany) and Sourabh Gupta, (Archohm, India).
One of the most awaited and unique sessions would be a discussion with The Bandra Collective, a collaboration between six talented and quirky architect-design firms working pro bono to manifest their love for the street of Bandra, a suburb in Mumbai, India.
Esteemed architect Tony Joseph of Stapati would be delving into the architecturally stunning houses in Kerala. While Sourabh Gupta from Archohm will be exploring the relay between architecture and experience design in the topic, 'Rejuvenating Agra: From the City to the Cobble', along with Siddharth Bathla and Jeroen van Erp. Additionally, a 'Debate on Public Spaces' will be chaired by Architect Vivek Gupta.
To take things up a notch, six designers from different genres will be discussing their unconditional love for design, a session moderated by Ekta Parekh from reD - Research and Enquiry into Design.
Lastly, five stalwarts of workspace design in India will get together to engage in a powerful and robust discussion on the 'Emerging Trend of Mobility - The Future of Workspaces'.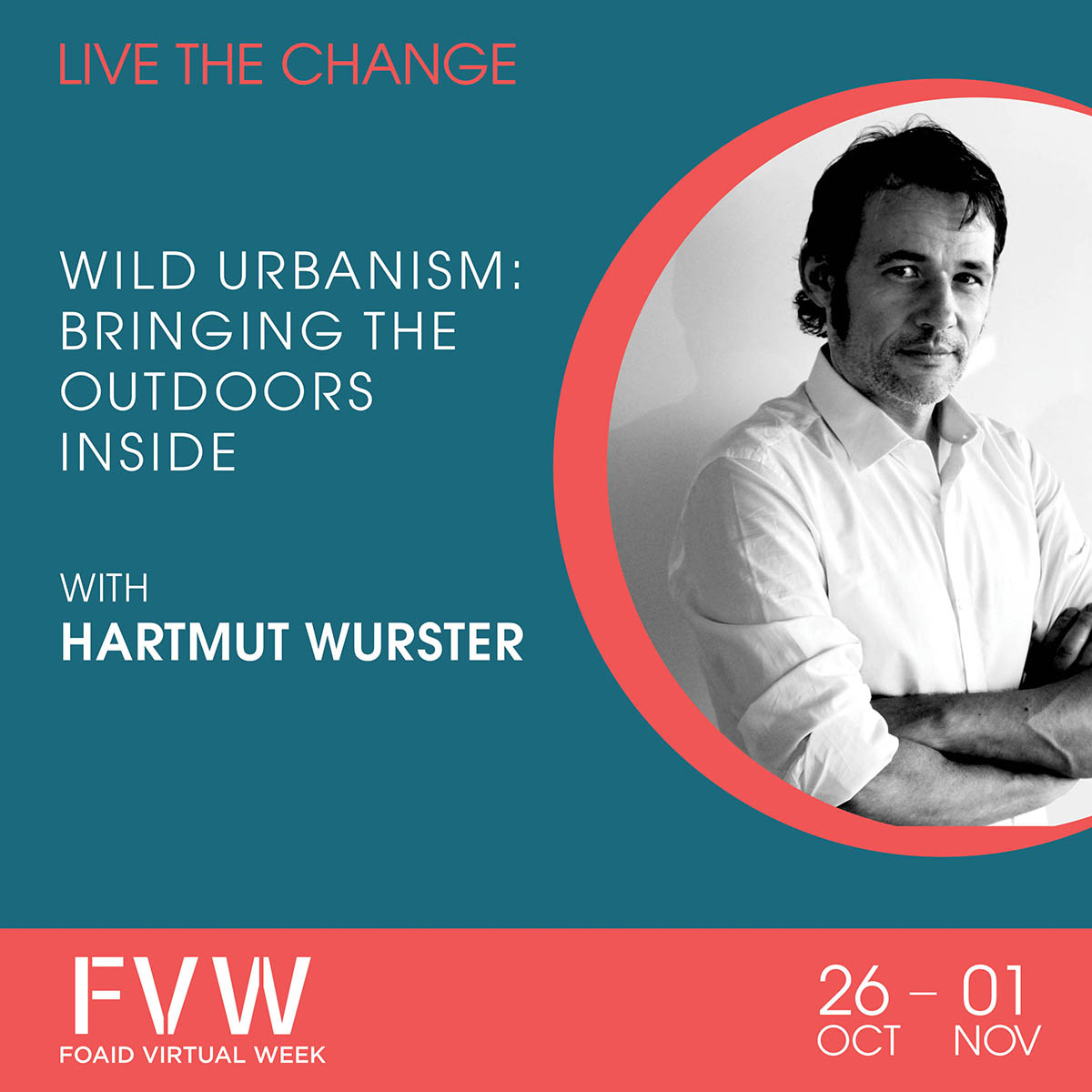 Live competitions for aspiring gen-next architects, design discussions that'll tickle your grey cells, art and architecture tours that'll leave you inspired and lastly, an array of project displays are some of the other highlights of the upcoming FOAID Virtual Week.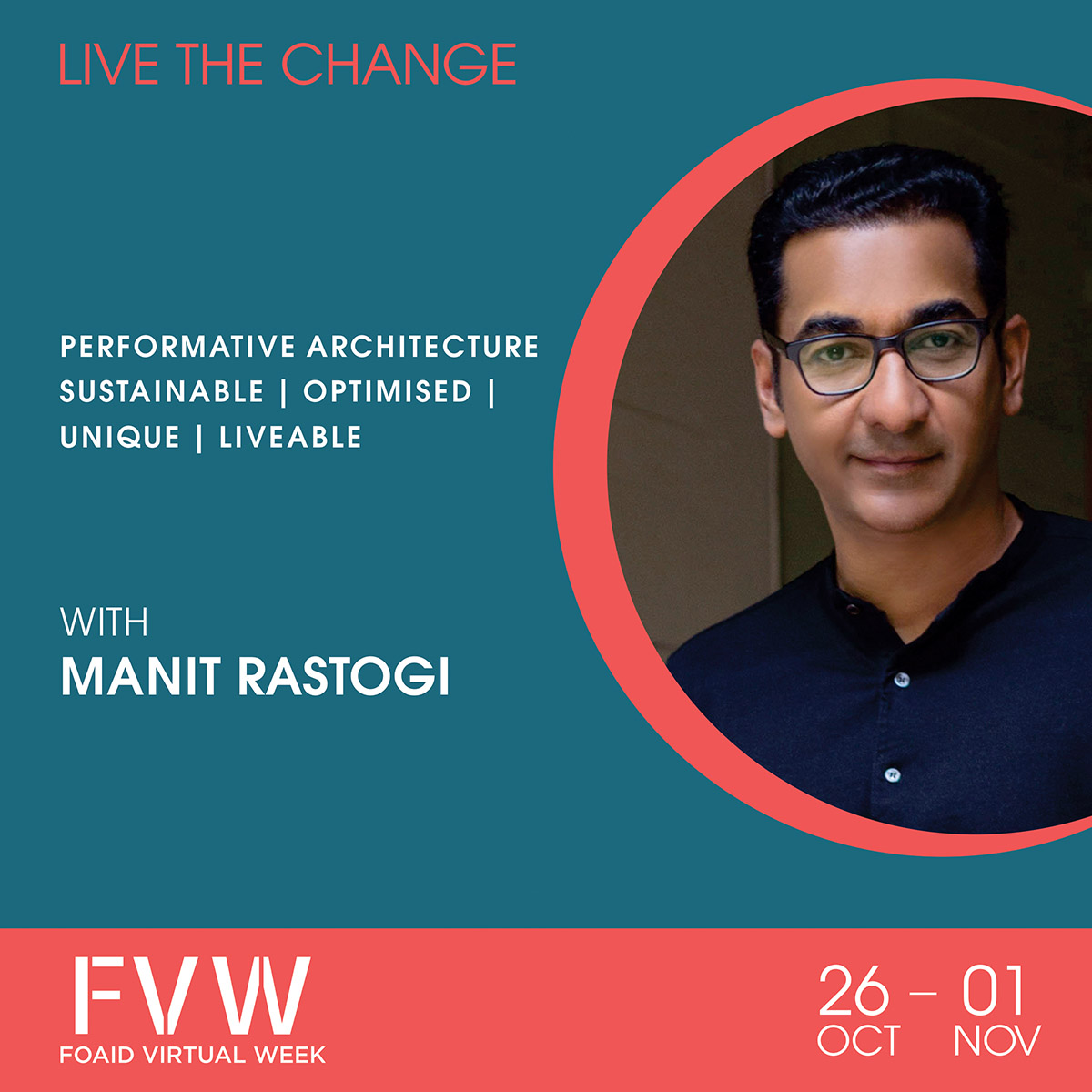 See the full program and speakers on FOAID Virtual Week's website.
All images courtesy of FOAID
> via FOAID