The World Around 2021 Summit confirms Francis Kere, Sir David Adjaye & other key global speakers


Initiated in 2019 by Diego Marroquin and Beatrice Galilee, The World Around is an Itinerant platform that honors the now, near and next in the realm of architecture and design. Dedicated to their commitment towards contemporary architecture, The World Around announces its second annual summit to be held on Saturday, January 30th, 2021 with a focus on sharing progressive projects and critical conversations that address the pressing worldwide issues. The World Around, 2021 summit will involve International architects, designers, researchers, and artists representing 14 global cities like Johannesburg, Dubai, London, Mexico City, Berlin, Nairobi, Melbourne, Monterrey, Shanghai, Stockholm, and Tokyo.
With Beatrice Galilee as the curator, The World Around, 2021 summit will unite most novel and ingenious practitioners from across the world that are addressing global issues including indigenous rights, racial justice, education, health, and politics. This event will further be marked by the launch of a year-long residency at the Solomon R. Guggenheim Museum in New York City and will live stream the latest built and unbuilt projects across the world. The program will be streamed on the Guggenheim Museum's YouTube channel as well as on Dezeen.
Cave_Bureau | Museum of Anthropocene in Nairobi by Kabage Karanja & Stella Mutegi. Image © Cave_Bureau
Image: Still from Ya No Estoy Acquí (2020) to be presented at the event, directed by Fernando Frías
An amalgamation of site-specific presentations and discussions in 14 international cities and cultural institutions, this event will not only be pioneering but also one of a kind. The hybrid nature of digital and physical events will cater to a global audience and provide ease of access to engage in the day-long conference. Live in-person events shall be subjected to official government guidelines around Covid-19.
Image: Ensamble Studio led by architects Antón García-Abril and Débora Mesa. Image © Iwan Baan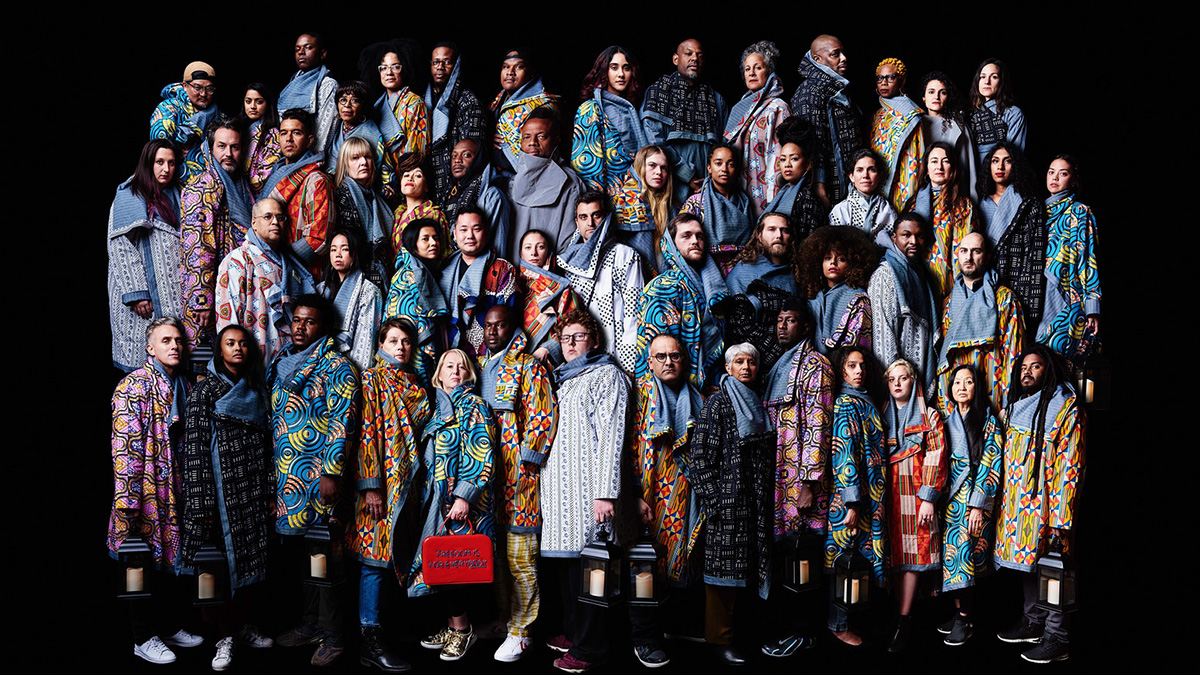 For Freedoms / Wide Awakes is an artist-led organization. Image © Jeff Vespa
Beatrice Galilee said, "2020 has been a year like no other. The global scale of the conversations around the discipline of architecture and design shows that now more than ever we need radical, innovative, and progressive ideas to address the many challenges we face. By bringing together important voices, creative minds, and inspiring projects from the past year that are addressing these issues head-on, The World Around seeks to share and elevate those people who are truly shaping the now, near, and next of architecture, design, and its associated fields. We are thrilled to join forces with the Guggenheim Museum in New York as well as collaborate with a network of fantastic partners, allowing us to reach an even broader global audience this year."
With the pledge to investigate topics related to the environment, equity, and the city, a series of confirmed speakers include Sir David Adjaye, OBE, Deborah Berke, Cave Bureau, Comunal, Counterspace, Ensamble Studio, Ryue Nishizawa, AliaFarid, Fernando Frías, Feral Atlas, Joar Nango, Francis Kéré, Alice Rawsthorn OBE, SO—IL, ForFreedoms / The Wide Awakes, Liam Young, Wael al Awar, BlackSpace, and Deanna Van Buren. Followed by speakers, Institutions participating in the event also include UCCA (Beijing), ArkDes (Stockholm), National Gallery of Victoria ( Melbourne), and LIGA DF (Mexico City).
Diego Marroquin, the founder of The World Around, added, "Since our founding just a year ago, The World Around has grown into one of the leading platforms for architecture and design and a place of true discovery and connection. We believe the disciplines of architecture and design interact with every aspect of our society and hold the key to unlocking solutions for creating a better future. With that in mind, we are so excited to present the second year of our annual summit following the success of the inaugural event at The Times Center and our special broadcast for Earth Day. We look forward to bringing on new partners and establishing our year-round residency with the Guggenheim Museum, which will allow us to deepen these conversations and create even more awareness of the designers, architects, thinkers, artists, and makers who are having an incredible impact on our world."
According to The World Around, " The full program and a final speaker list for The World Around Summit will be announced in the coming weeks." To register for the event, please click here.
Cover Image: Francis Kere. Image © Astrid Eckert, Muenchen
> via The World Around