BIG designs student center for Johns Hopkins University with cascading transparent volumes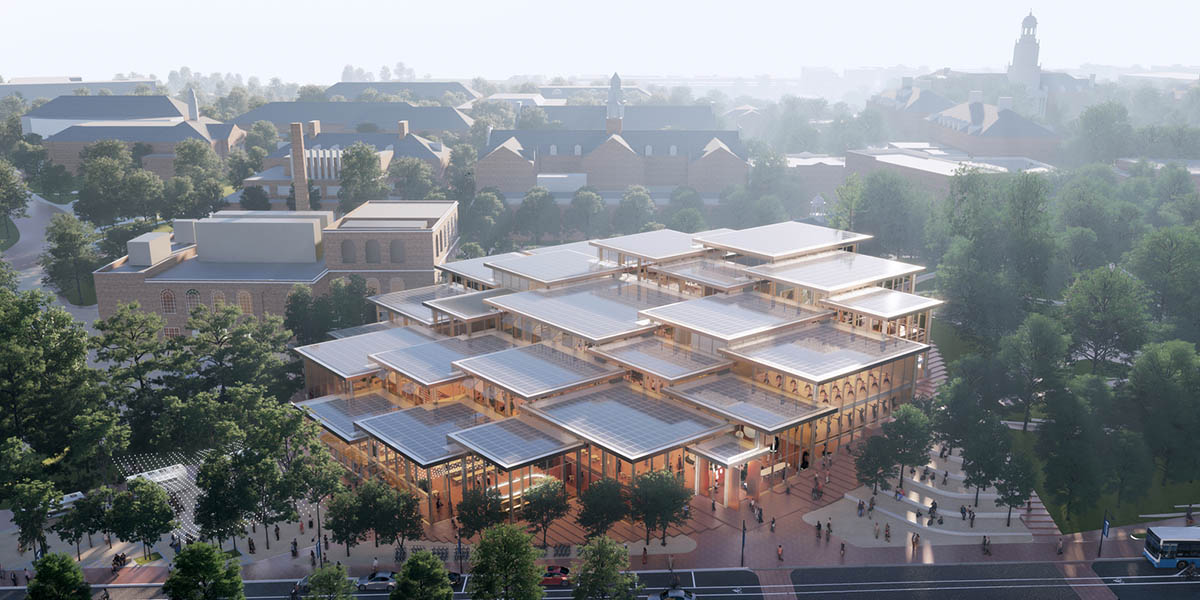 Bjarke Ingels Group has been selected to design a new student center on the Johns Hopkins University's Homewood campus in Baltimore, Maryland.
BIG was selected through an international competition from among four prestigious architectural firms after a months-long process led by a special advisory committee chaired by Alanna Shanahan, vice provost of student affairs.
The building, covering a total of 150,000-square-foot (13,935-square-metre) area, will contain multiple spaces for relaxation and socialization, creative and performing arts spaces, student resources and support services, lounges, a digital media center, a performance space with seating for 200 people, and a dynamic dining hall that connects directly onto a new plaza along Charles Street.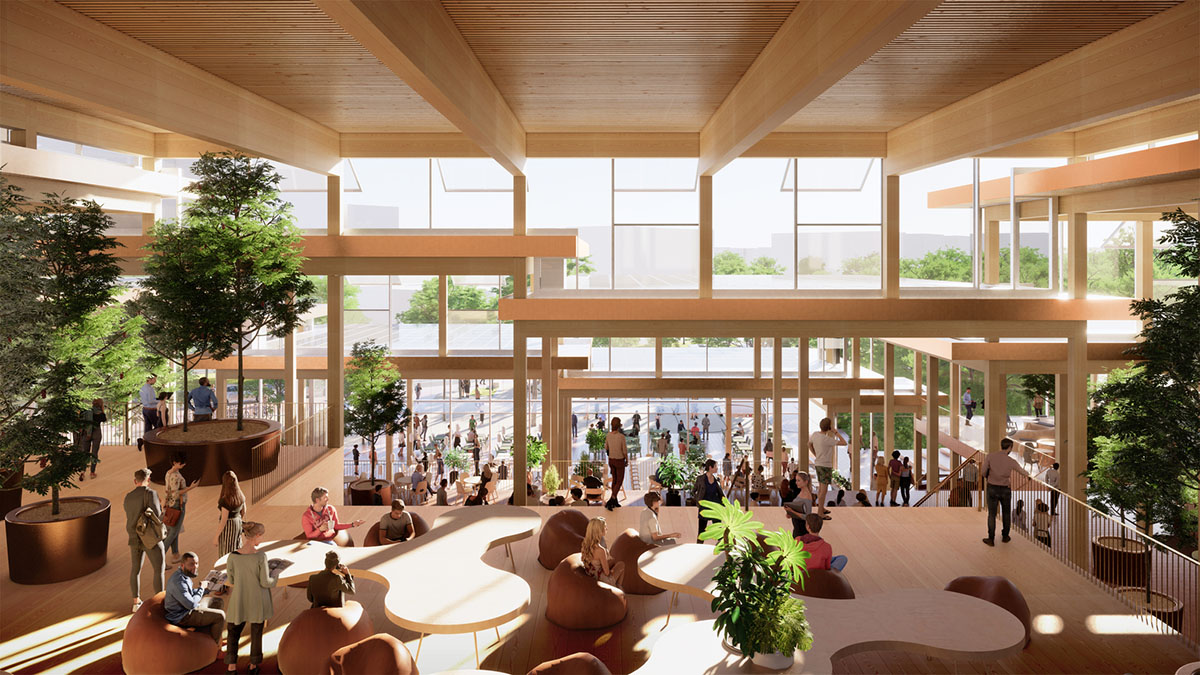 "The facility will satisfy the long-acknowledged need for a true non-academic gathering spot on the university's Homewood campus in Baltimore, Maryland," said BIG in its website.
Composed of a series of interlocking and carcading glass volumes, the building will be added to the campus as "an open, modern, accessible, welcoming facility" conceived as a social engagement hub for all members of the Hopkins community.
Named The Village, the building will feature transparent façades topped with cascading roofs covered by solar panels. The building will provide spaces for meetings and collaboration, performances and exhibitions, and support from student services staff.
"Having taught at a number of world-renowned universities on the East Coast, it is an incredible honor to have been chosen to create the framework for the life of the Johns Hopkins students," said Bjarke Ingels, Founder & Creative Director, BIG-Bjarke Ingels Group.
"We have attempted to imagine and design the Campus Center like a village condensed from a plethora of different spaces and pavilions for the greatest possible diversity of activities, interests, and sub-cultures," Ingels added.
The new student center, located just south of the Beach at the intersection of 33rd and Charles streets, will be a new addition to an area of campus, the campus currently includes the Mattin Center and Whitehead Hall into a dynamic hub at the crossroads of student activity.
BIG's The Village will become a natural gateway, connecting Charles Village and the more than 3,500 Hopkins students who live in the neighborhood to the heart of the Homewood campus, according to the Johns Hopkins University.
The design of The Village will also transform the landscape around the building and create more outdoor spaces for student activities and events.
The project includes a central plaza and it will house pop-up exhibits or performances, as well as vendors and food trucks to enliven the North Charles Street corridor.
The project is made of mass timber structures which provides more warm and thermally comfortable indoor spaces, the indoor spaces will also take a filtered light through its photovoltaic roof panels.
"Not academically focused, but entirely social by design, Open to all, reserved for none, and boasting the kind of flexible spaces that invite connection and collaboration," said Ronald J Daniels, President, Johns Hopkins University.
"The transition from the programming feasibility study to the start of the design process has been incredibly exciting," said Alanna Shanahan, vice provost of student affairs.
"To take what Hopkins students have shared as their aspirations for the building and to see those pieces begin to come to life through a dynamic design process gives me confidence this building will be everything our students hoped for, and more."
"I sorely wish that we were able to mark this important milestone in the life of the university in person," Daniels said.
"But until public health conditions allow us to welcome Bjarke and his team to campus, we will keep the project moving forward as planned and look forward to a proper celebration of everything this dynamic, welcoming addition will mean for Homewood, for the university, and for our city."
BIG will work with Shepley Bulfinch as the architect of record and the Rockwell Group for interior design. Construction is set to begin in spring 2022 and is expected to be complete by fall 2024.
BIG's Jamie Maslyn Larson, landscape architect and Director of Landscape Architecture at Bjarke Ingels Group, exclusively spoke to WAC's India Country Editor Pappal Suneja as part of WAC's Live Interview Series, you can watch Jamie Maslyn Larson's interview on WAC's IGTV.
Project facts
Name: Hopkins Student Center
Type: Competition
Size: 13,935m2
Location: Baltimore, Maryland, US
Client: Johns Hopkins University
Collaborators: Shepley Bulfinch (Architect of Record), Rockwell Group (Interior Architects), Michael Van Valkenburgh Associates (Landscape Architects)
Architect: BIG – Bjarke Ingels Group
Partners-in-Charge: Bjarke Ingels, Leon Rost
Associate-in-Charge: Elizabeth McDonald
Project Leaders: Jason Wu, Lawrence Olivier Mahadoo
Team: Alex Wu, Xi Zhang, Chia-Yu Liu, Guillaume Evain, Jakub Kulisa, Kig Veerasunthorn, Mike Munoz, Tom Lasbrey, Tony Saba Shiber, Blake Smith, Corliss Ng, Florencia Kratsman, Francesca Portesine, Jamie Maslyn Larson, Gabriel Jewell-Vitale, Kevin Pham, Josiah Poland, Jialin Yuan, Ken Chongsuwat, Duncan Horswill, Ben Caldwell, Margaret Tyrpa, Terrence Chew, Tracy Sodder, Chris Pin, Alexander Matthias Jacobson, Tore Banke, Frederic Lucien Engasser, Xingyue Huang,Jesper Petersen, Kaoan Hengles, Juan Diego Perez.
All images courtesy of BIG
> via BIG