Heatherwick Studio's EDEN tower features moulded balconies filled with lush greenery in Singapore
Heatherwick Studio has completed a 104.5-metre residential tower that features large balconies in a shell-looking form, made of concrete, overlooking the Singapore skyline.
Named EDEN, the tower, located in the historic Orchard Road Neighbourhood of Singapore, contains 20 luxury apartment units in which each of them arranged in an entire floor.
Developed by Swire Properties, it is the first project of Heatherwick Studio built in Singapore. The design was inspired by Singapore's vision as a "city in a garden", a vision was propelled by the former Prime Minister Lee Kuan Yew.
Heatherwick's residential tower features iconic hanging balconies with hand-picked tropical greenery, offering residents a "private garden in the sky".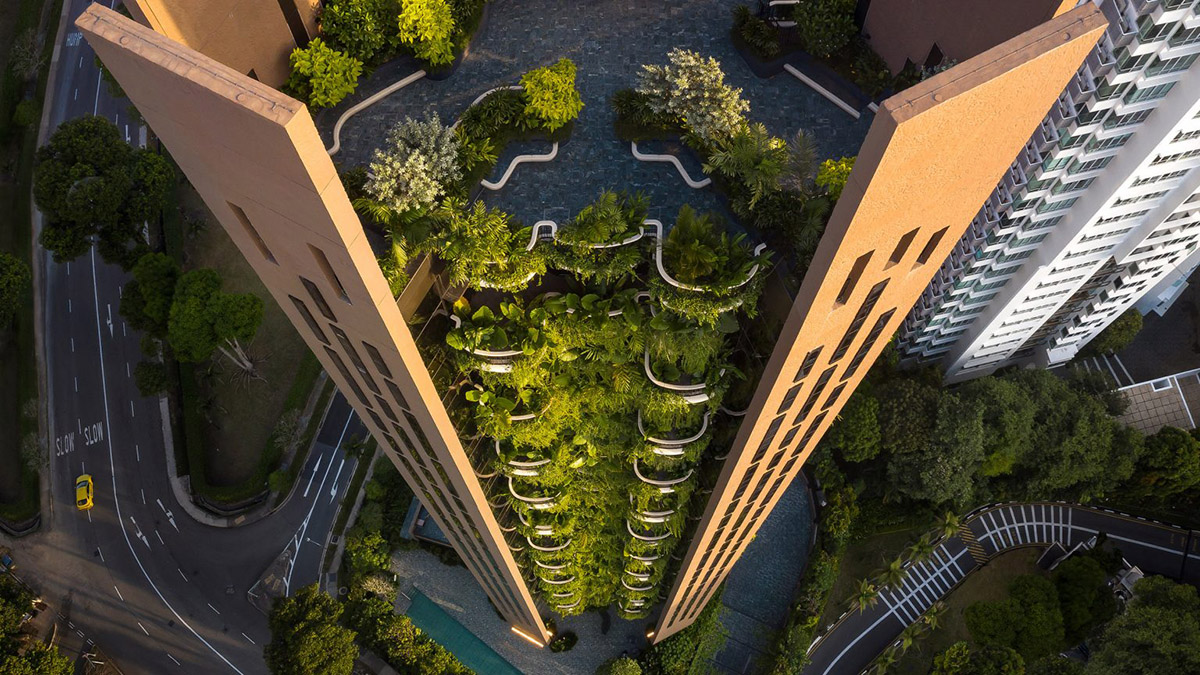 The studio designed a residential tower that can be a radical departure from the glass and steel tower typology.
"The studio set out to craft homes within a garden that also harnessed all the benefits of apartment living; a place where residents would feel connected to the city's tree-lined streets whilst enjoying views, light and privacy," said Heatherwick Studio in a project description.
"By pulling apart the square block of a conventional residential tower and moving the services to the perimeter, each apartment has a large central living space, surrounded by smaller individual rooms and wide shell-like balconies."
The apartments are placed 27 metres above an intensely planted ground-level tropical garden.
The greenery from the garden is threaded upwards and around the building through a series of planted chandeliers which grow as they rise up the building's dramatic 18 metre high lobby, to become generous private planted outdoor spaces.
As the studio highlights, the balconies are alternated to create double-height outside spaces filled with planting from more than twenty species of flora.
"As well as surrounding each apartment with tranquil and calming greenery and natural shading from the Singaporean sun, the plants will grow to cascade down the building, softening its appearance," added the firm.
According to the studio, "the building represents a unique way of living in the city, with its combination of evocative natural materials, textures and crafted details and its celebration of the area's natural landscape."
Over time, the building is designed to mature, as the lush planting grows, like a sapling that has taken root beneath the streets, pulling the landscape of Singapore up into the sky.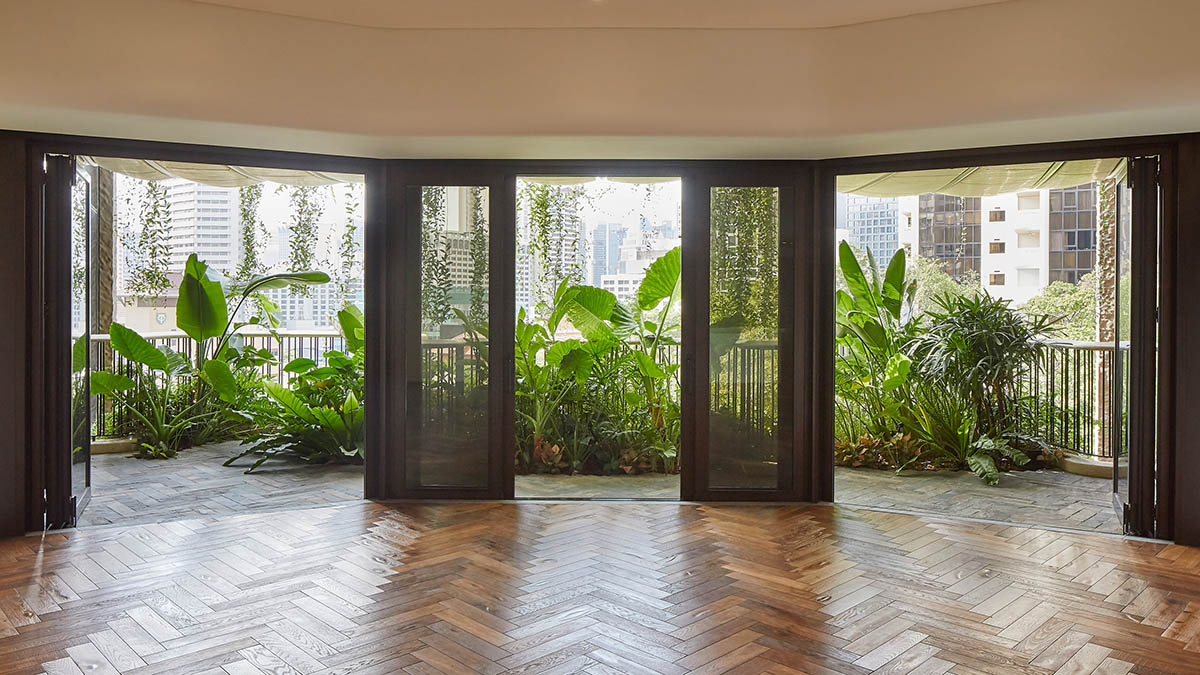 The unconventional concrete walls are moulded with a topographical map of Singapore's terrain which has been abstracted to create a unique three-dimensional texture. The earth-toned walls create a deep contrast with the shell-like balconies.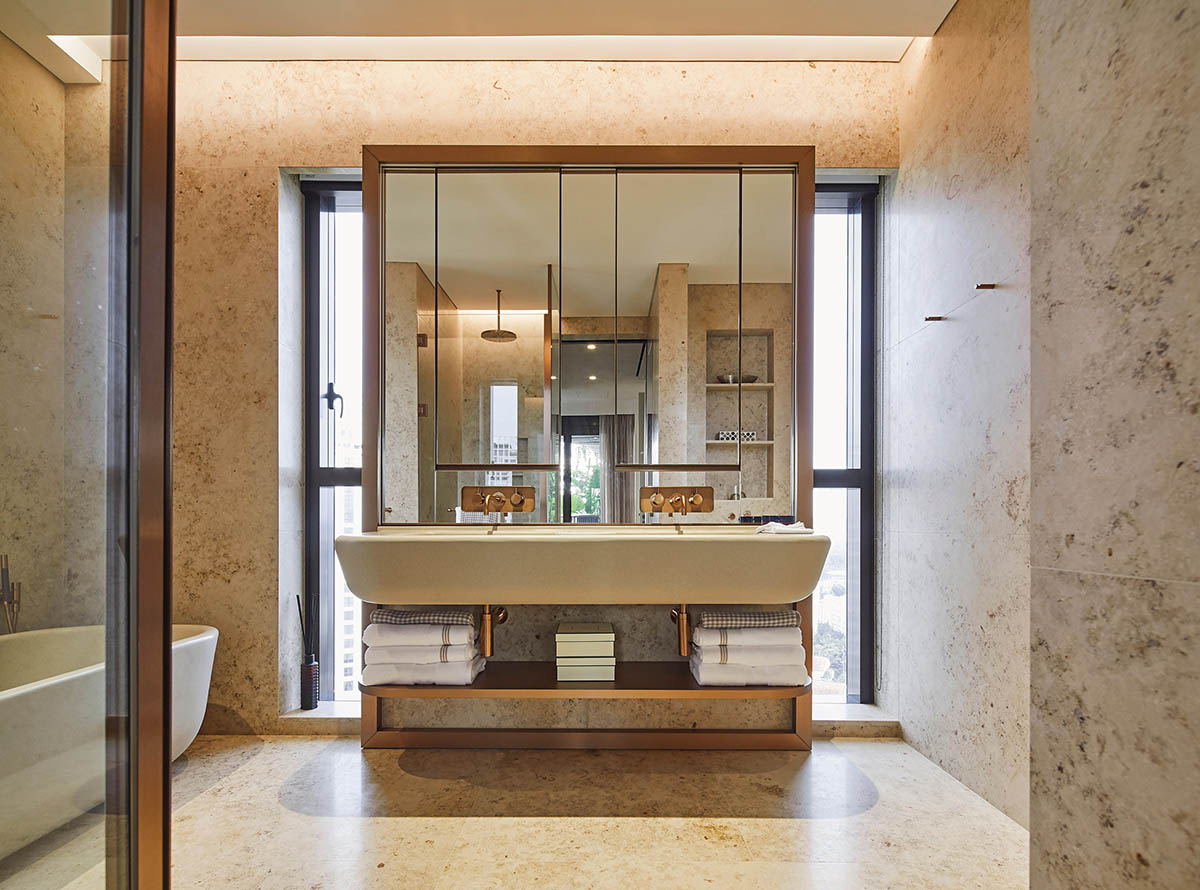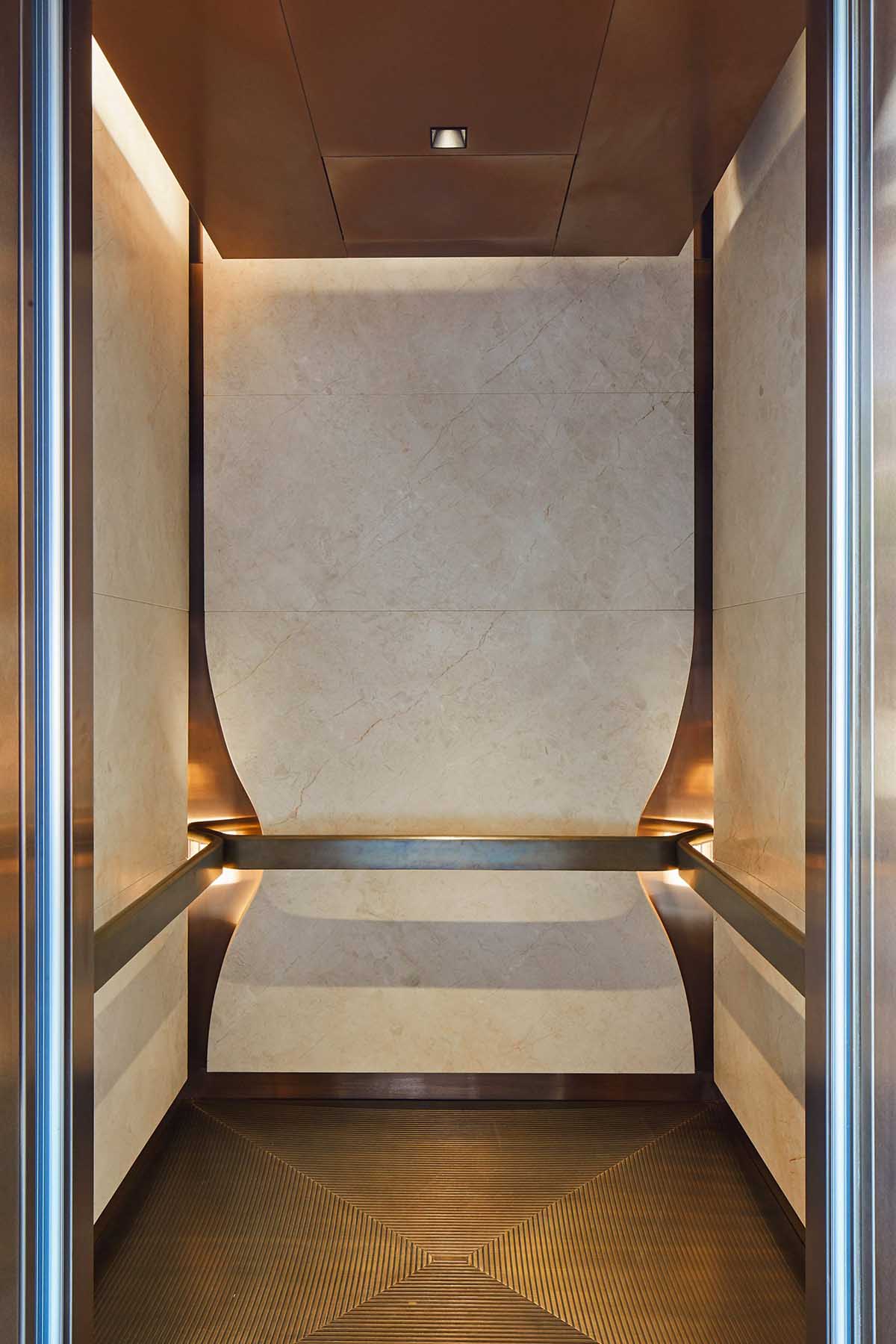 Heatherwick Studio's 1000 Trees complex is under construction in Shanghai, China. The studio recently unveiled plans for ecological park "The Cove" on San Francisco's waterfront.
Project facts
Design: Heatherwick Studio
Design director: Thomas Heatherwick
Group leader: Mat Cash
Project leader: Gabriel Sanchiz and Andrew McMullan
Project team: Charlie Kentish, Craig Miller, John Minford
Client: Swire Properties/Celestial Fortune
Interiors: Heatherwick Studio
Local interiors: Ensemble
Local architect: RSP Architects, Planners & Engineers
Landscape designer: COEN Design International
Main contractor: Unison
Mechanical & electrical engineer: Squire Mec
Civil & structural engineer: RSP Structures
All images © Hufton + Crow
> via Heatherwick Studio