Take a walk around the Mies van der Rohe Pavilion with text guides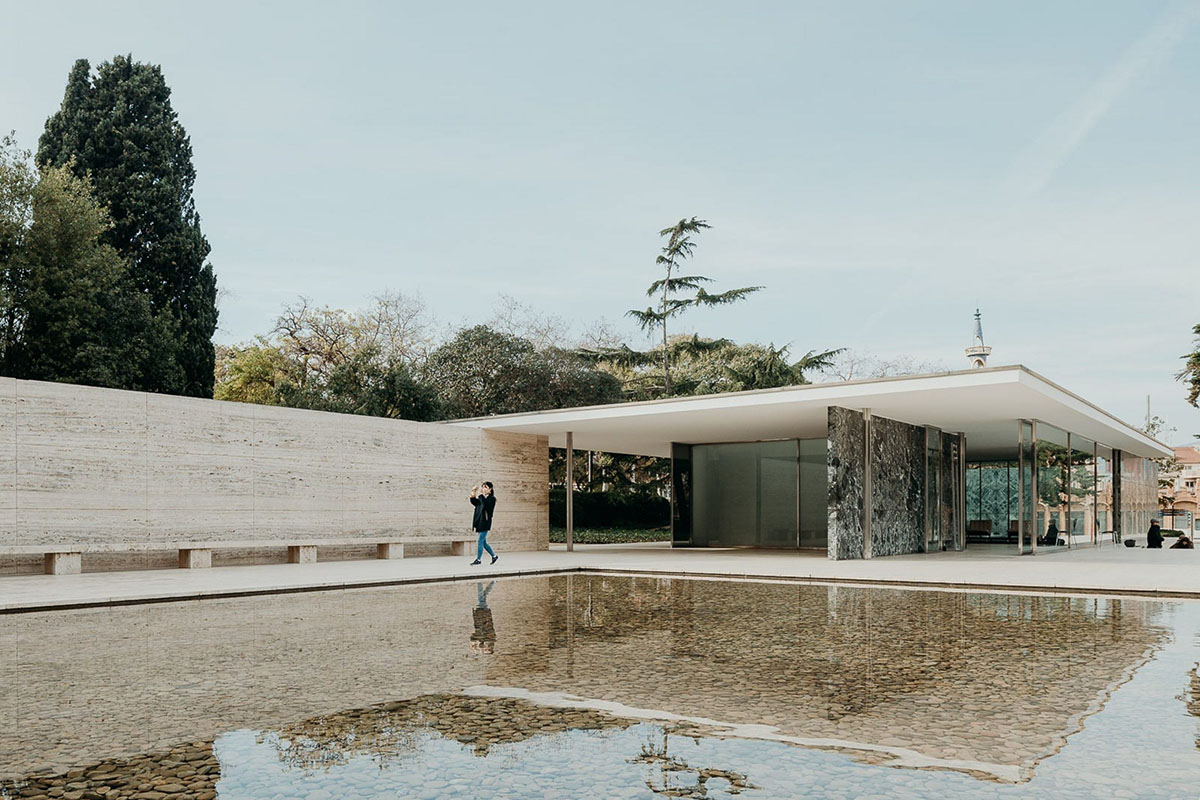 As many of the museums, galleries, schools and institutions have closed their doors due to the Covid-19 pandemic, the institutions have started to create virtual tours for the buildings or for their exhibitions.
The Mies van der Rohe Pavilion in Barcelona is one of them, and the Pavilion offers a 3600virtual tour throughout the building with the text guides.
The text guides give information on each spot about the historical moment when it was built, about the decision to rebuild it and about the particularities that make it a masterpiece in modern architecture and a reference for contemporay architecture.
You can still visit the Pavilion not physicaly, but virtually. You can also see the photo album of the pictures that take part in #Miesathome or enjoy the documentary Mies on Scene. Barcelona in two acts that will help you understand how the Pavilion has been a source of inspiration not only for architects but also for history of thought. An entertaining film that will invite you to reflection and probably pull up a smile.
A day in the Pavilion. Video by Mies van der Rohe Foundation.
Another film tells you about The reconstruction and with A day in the Pavilion you can approach everything that can happen in the seeming immutability of the Pavilion on a single day.
And if these more quiet days have arised your appetite for reading, you can choose among the books about the Pavilion and its reconstructon, about Mies van der Rohe and Lilly Reich and their fellow contemporaries and their works. The Pavilion will send them home to you.
In fact, you can even take the actual Pavilion home, as a model or a paper cutout and build it yourselves this time!
Take a look at a graphic novel of Mies Van Der Rohe's work and life narrated by Agustín Ferrer Casas.
Top image: Mies van der Rohe Foundation. Image © Maciek Jeżyk