Dave Edwards Design proposes visitor center that features feather-like roof in Abu Dhabi
London-based architecture studio Dave Edwards Design has proposed a visitor center in a desert of Abu Dhabi that features a feather-like roof which has a detailed and curvaceous pink-colored texture.
Called Feathered Fabric, the project emerged as a result of a competition. The project contains as a series of terraces and platforms for viewing and seating, display and learning allowing for people to view the landscape at multiple levels above the horizon.
Upper Terrace Gallery
Conceived as a harmonious structure, these internal spaces are contained by the "dune-scape" walls framing and wrapping around the building nesting into the ground and reflecting the natural exposed rocky outcrops of the local context in textural and visual terms.
"The overall plan consists of series of internal and external terraces allowing people to view the wetland at different levels and perspectives standing / seated and individually or collectively. Looking out over the whole expanse of the water, internally or externally," said the office.
Cafe Seating
The "feathered fabric" is the primary architectural feature, both externally and internally hovering above the natural horizon line inspired by the birds themselves standing often with outstretched wings in the water.
Exhibition Area
Its pleats and folds give sense to motion across the surface but provide additional structural depth and space within the roof for required services and a warm air reservoir.
Main Entrance Approach
This key feature appears as ephemeral and shifting sitting above the terraces, this billowing soffit recalls references of a desert tent or palm groove, which inside leads the eyes through spaces expanding ever outwards from the entrance back into the landscape beyond.
The density of these patterns responds to the curvature of the pleated roof that like feathers is both linear fibres and single surface.
South Elevation
Training Room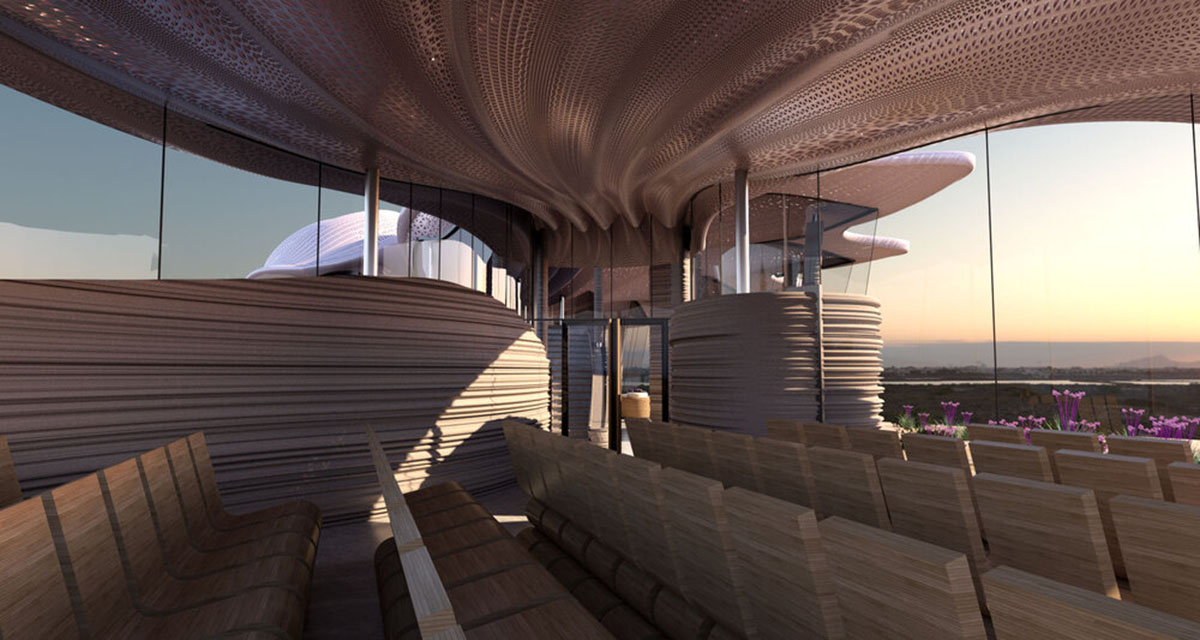 Training Room Soffit
Key design elements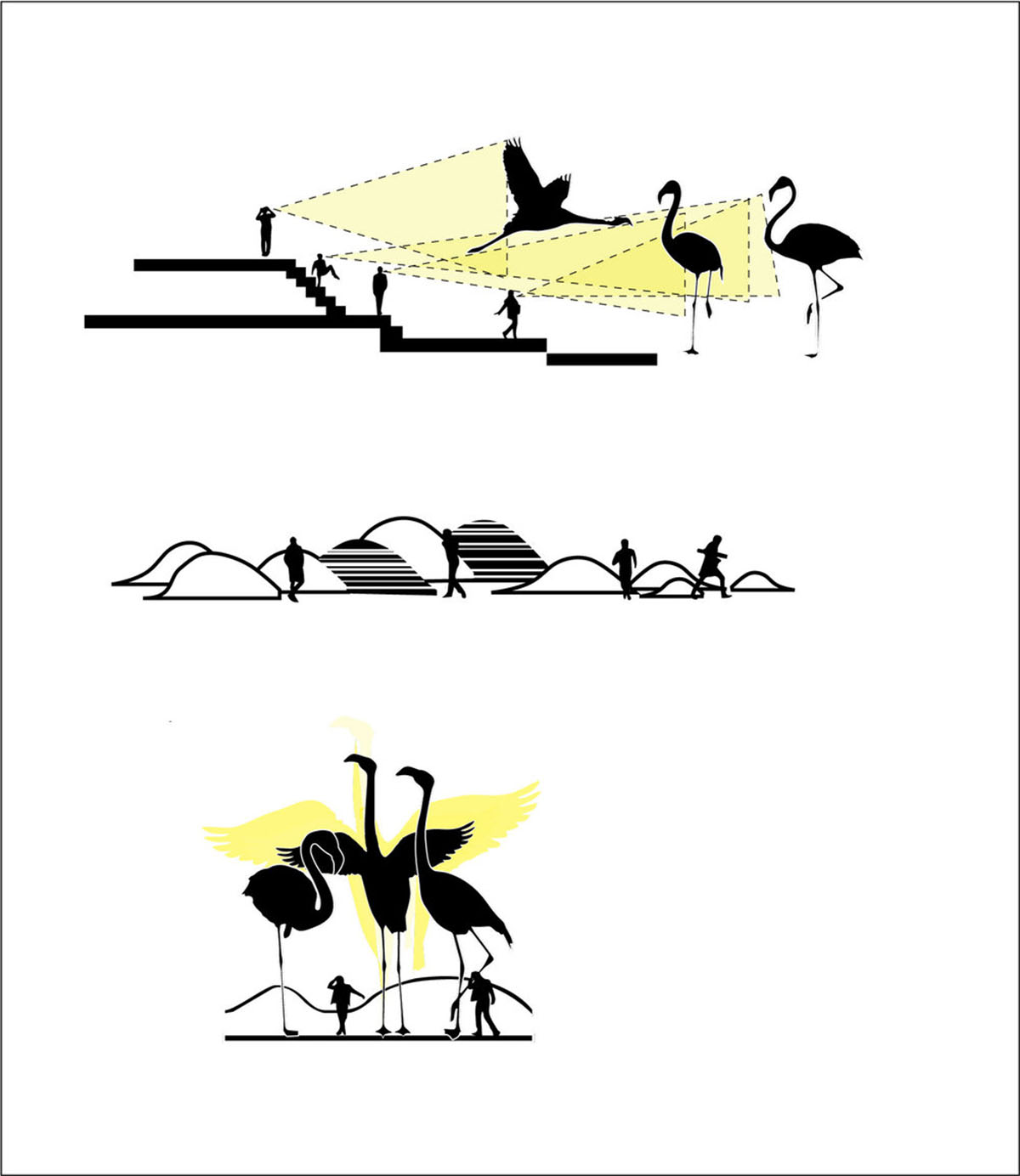 Design concept
Floor plan
Site plan
Section
Project facts
Design: Dave Edwards Design
Location: Abu Dhabi
Date: Competition 2020
Value: $7,000,000 Construction Budget
All images courtesy of Dave Edwards Design
> via Dave Edwards Design