Maison&Objet cancels its physical event this year and holds a "digital fair" in September
Maison&Objet, a French trade fair for interior design, has cancelled its physical event for this year and will hold a "digital fair" instead due to the ongoing Covid-19 pandemic.
Paris-based Maison&Objet has announced plans on June 11 in a press statement to adapt to an unprecedented situation and launched new initiatives to support its community.
The planned September 2020 edition of the Maison&Objet will no longer be going ahead in its usual physical format. But it will hold a "digital fair" from 4th to 18th September, 2020 via its online platform MOM.
"Although there are encouraging signs of the pandemic beginning to decrease, we believe there are still far too many uncertainties regarding the travel conditions for international exhibitors and visitors," said Philippe Brocart, Managing Director of Maison&Objet.
"Furthermore, the lack of clarity regarding the ability to hold large gatherings in early September in France has played a major part in influencing our decision to call off the September edition of Maison&Objet, despite the fact that 80% of stands had already been reserved by April 2020," Brocart added.
Image © Anne-emmanuelle Thion
Maison&Objet will hold its physical fair in 2021
Paris Design Week, organized by Maison&Objet, is scheduled from 3rd to 12th September 2020 in Paris, to contribute to re-opening and kick-off the fall season for decoration, design, and crafts professionals.
The next edition of Maison&Objet is scheduled to run from 22nd to 26th January 2021. Initially planned for September, the WORK! and PROJECTS show sectors will be part of the January 2021 edition.
As agile and innovative as ever and keen to help the design, decoration and crafts community during this unprecedented time, Maison&Objet announces the launch of its Digital Fair, set to run from 4th to 18th September 2020.
This online alternative will be underpinned by the solid digital networking experience and expertise the Maison&Objet teams have notably acquired since the launch of the MOM digital platform back in 2016.
"Our teams have spent the past few weeks shaping out plans that will allow brands to present their new collections and continue engaging with buyers and specifiers," Brocart continued.
"The aim of this initiative is to maintain an active relationship between brands/designers and buyers/specifiers with a view to driving year-end orders, as is the case each September," said Maison&Objet.
The Digital Fair will feature two complementary strands: Digital Showrooms on the MOM digital platform to enable products to be showcased, and Digital Talks on the Maison&Objet website to deliver up content and inspiration.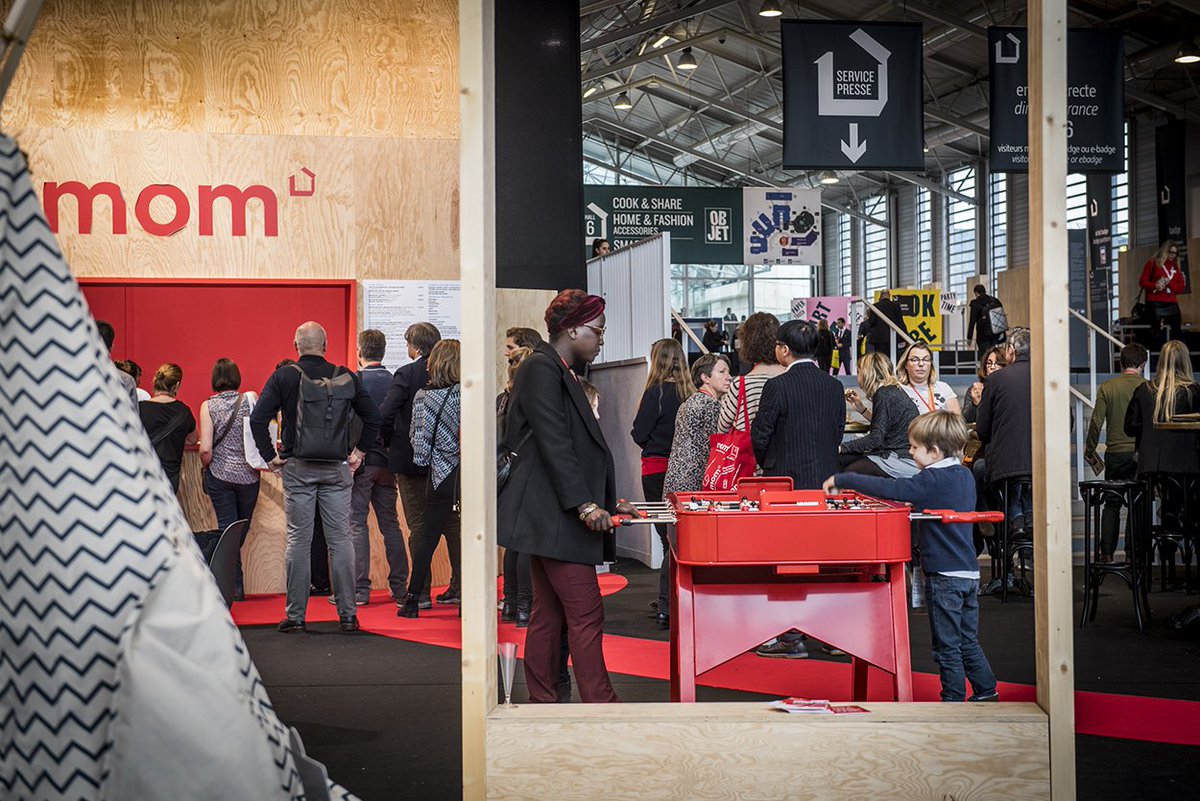 Digital Showrooms, on MOM
Initially launched in 2016, MOM is a high-performance online plateform that connects brands with some 400,000 international buyers. In September, Maison&Objet will be giving those buyers the chance to discover all the latest collections in a new "showroom" format mirroring the way in which stands are presented at the fair.
Digital Talks, on Maison&Objet's website and social media platforms
Maison&Objet will also be presenting an unprecedented programme of talks to offer inspiration and help analyse the latest trends, bringing together the industry's top creatives, trend hunters, architects, designers, stylists, retailers and makers.
Online conversations, articles, product selections and interviews, either in podcast format or streamed live, will offer the very latest analysis and insights. They will notably focus on how, under the blazing spotlight of lockdown, the Home has become a veritable refuge, leading us to question our surroundings and living spaces as a whole.
Maison&Objet is not the only event to transform its physical event into a digital fair, San Francisco Design Week has turned its physical event into a virtual version, which is being held from June 15–25, 2020. Dutch Design Week planned to hold its events, programs in a virtual edition which will be showcased from 17 to 25 October, 2020.
Apart from them, many architecture and design events, trade fairs, biennales were either cancelled or postponed due to the coronavirus pandemic. See the list of architecture & design events, schools, institutions, conferences affected by Covid-19.
All images courtesy of Maison&Objet unless otherwise stated.
> via Maison&Objet