MPavilion 2020 calling emerging designers and artists for an expansive new program
The Naomi Milgrom Foundation has announced an expansive program to reconnect communities over the 2019 MPavilion and the six built MPavilions gifted to the city by the Naomi Milgrom Foundation.
Within these efforts, MPavilion is calling for artists, educators and designers, while announcing that instead of building a new pavilion this year, to bring new ideas and proposals for MPavilion locations, through a range of safe event formats, the program will supplement its physical expansion across the city by also being shared online.
It was also announced, MPavilion 2019 designed by Australia's only Pritzker Prize Architect Glenn Murcutt AO, has been gifted to The University of Melbourne and will be relocated in the summer.
The Foundation's decision emerged to engage with these MPavilions for the 2020/2021 season that has been made as a direct response to the COVID-19 pandemic.
MPavilion 2017, Rem Koolhaas and David Gianotten, Monash University. Image © Simon Terrill
"At a time where artists and designers have been disadvantaged, displaced and disconnected due to the pandemic, MPavilion is adapting its operation to be more accessible to more Melburnians while supporting new needs in the most efficient and sustainable way possible," said the Naomi Milgrom Foundation.
Driven by this mission to aid creativity in the wider community in a significant way, MPavilion is set to deliver an amplified new program across these locations from 12 November 2020 to 21 March 2021.
MPavilion 2016, Bijoy Jain, Melbourne Zoo. Image © Simon Terrill
"Strengthening our creative communities is at the heart of the Naomi Milgrom Foundation, so it has been natural for us to respond to the pandemic by creating more opportunities for designers and artists this year," said Naomi Milgrom AO, founder of the Naomi Milgrom Foundation.
"By being resourceful and re-using our permanent MPavilion locations, MPavilion will play a meaningful new role in helping to revitalise our neighbourhoods with the work of artists and designers."
MPavilion's 2019 architect Glenn Murcutt AO said: "In commissioning the 2019 MPavilion, Naomi Milgrom was very open to a broad range of possibilities when she engaged me as the architect. One specific requirement was that the assembly of the pavilion should be ordered so that it could be easily disassembled and reassembled when relocated to its new site."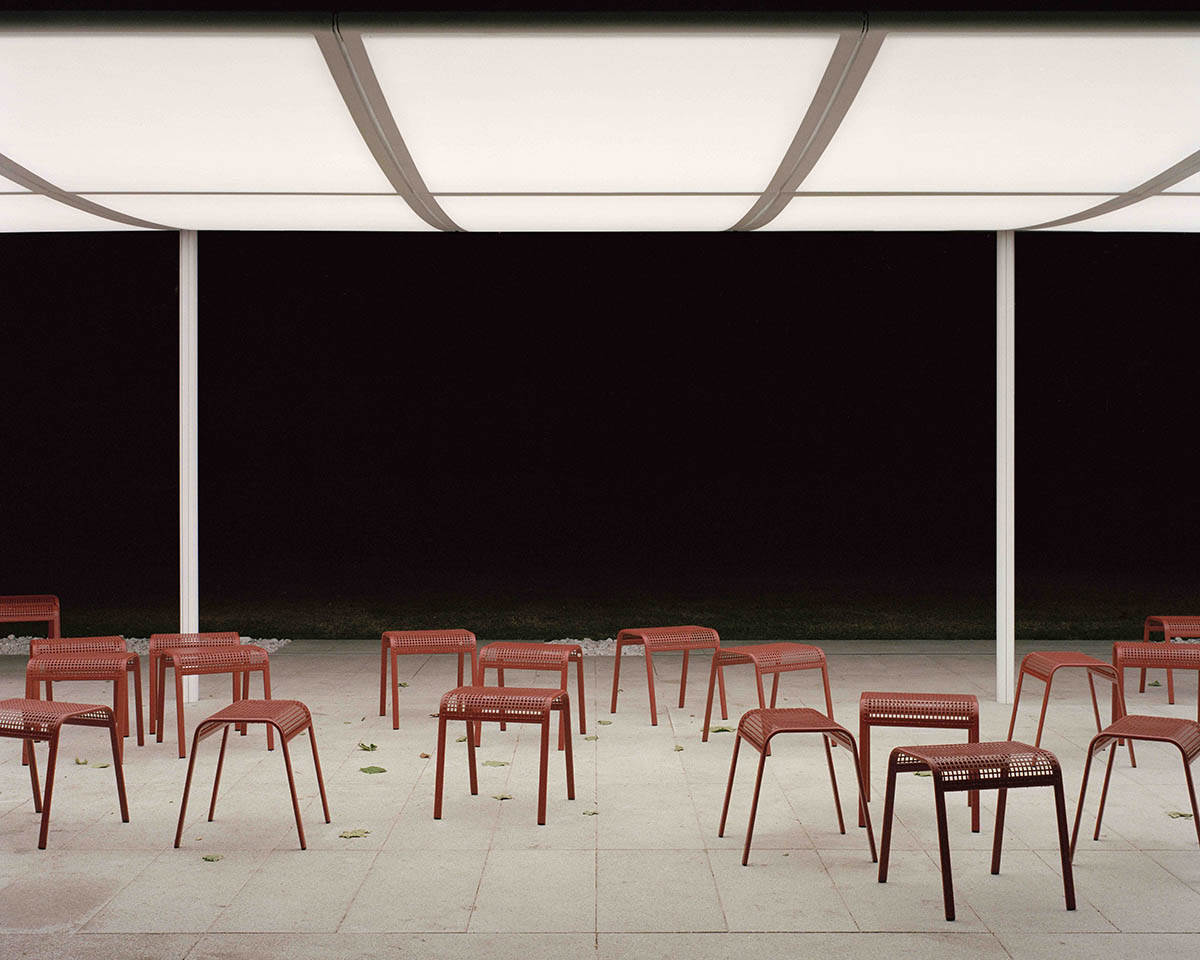 MPavilion 2019, Glenn Murcutt, Queen Victoria Gardens. Image © Rory Gardiner
"MPavilion is a structure that represents a way of thinking in a career spanning 50 years as a single person in practice, where I've pursued the clarification of the essential, integrating structure, especially the assembly of elements, simplicity - being the other face of complexity - appropriate response to climate, prospect and refuge; and a client's programme, and finally the junction of the poetic and rationale. I'm delighted with the gifting of the MPavilion to The University of Melbourne, the building will continue its journey within the campus, engaging students for years to come."
The powerful new program will aid and boost local creativity through a series of commissions, including the MERGE music commissions, art installations, and graphic and fashion design commissions. Through a call-out for expressions of interest that is bigger than any MPavilion has done before, artists and designers will be given the opportunities and tools they need to break new ground in their practices and continue to grow.
With funding of up to $5,000 each available to support selected projects, artists and designers will be asked to respond to the program themes: RE-EMERGE: A Remix (November), IRL: Exploring Social Space (December), PRESERVATION: Propagating Knowledge (January), 1+1: Who are we together? (February), SPACE: Experiments in Time (March).
MPavilion 2017, Rem Koolhaas and David Gianotten, Monash University. Image © Simon Terrill
"In our lifetimes, there's never been a more important moment to make the most of the resources we already have—especially architectural structures and spaces, so I'm delighted that my MPavilion 2015 will be part of this initiative," said Amanda Levete CBE, a Stirling Prize-winning British architect, and principal of AL_A.
In addition to Levete's Collins Street Docklands pavilion, MPavilion 2017 at Monash University designed by Rem Koolhaas and David Gianotten/ OMA will be used; as well as MPavilion 2016 by Bijoy Jain at Melbourne Zoo; and MPavilion 2014 by Sean Godsell, now modified at Melbourne's Hellenic Museum.
Coinciding with the 2020 program announcements, the relocation set for Carme Pinós' pavilion will be revealed in September, along with further details on Glenn Murcutt's at The University of Melbourne.
MPavilion 2014, Sean Godsell, modified Hellenic Museum. Image © Simon Terrill
The MPavilion 2020 program will endeavour to stimulate the audience and artistic engagement with a greater investment in artists, performers and collaborators. Through a range of safe event formats, the program will supplement its physical expansion across the city by also being shared online.
MPavilion is a philanthropic success story that has seen government, business and private sectors collaborate to bring an important new civic space to Melbourne with strong public, industry and educational components.
Supported by major partners City of Melbourne, the Victorian State Government through Creative Victoria and Development Victoria, ANZ and RACV, it has received over 630,000 visitors since its inception in 2014.
The MPavilion 2021 architect will be announced in March next year. For further details on MPavilion and the expression of interest please visit MPavilion's website.
MPavilion's expression of interest closes on Sunday 5 July 2020 at 5pm. MPavilion 2020 will open free to the public on 12 November 2020.
Top image: MPavilion 2015, Amanda Levete, Docklands. Image © Simon Terrill
> via MPavilion