"East Meets West" panel discussion reinterrogates our values in the process of regeneration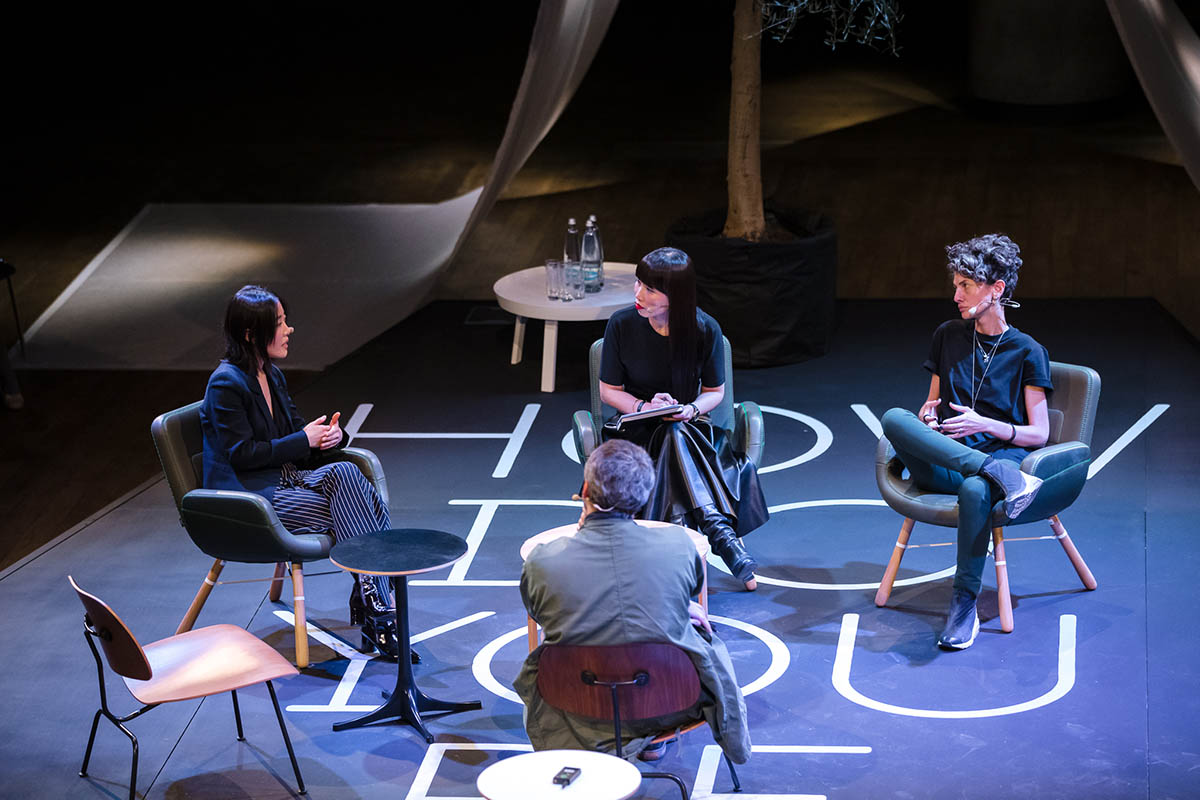 reSITE, a global non-profit organization and event to improve the urban environment, has released a panel discussion from its 2019 REGENERATE Conference, which was held from 19-20 September 2019 in Prague's Forum Karlin.
A 20-minute discussion, moderated by Yoko Choy, editor of Wallpaper* China, includes guests London-based studio WallaceLiu and MAAT executive director Beatrice Leanza.
The panel discussion, named "East Meets West", reinterrogates the differences between working in Western countries and China and the challenges it brings. It basically asks: "How should we build and design for the next generation?."
In addition, the panelists explore the questions of, "And what values are being changed in the process of regeneration? Drawing on the simple premise of our times - that it is not economic to keep on building.
The discussion brings together a myriad of perspectives from architects, a curator and a journalist who work on both sides of the world.
Jee Liu, Yoko Choy, Beatrice Leanza and Jamie Wallace at the 2019 reSITE stage. Image © Tomas Princ
WallaceLiu was established by Jee Liu and Jamie Wallace in London in 2014 and has quickly developed an international reputation for an innovative and creative approach to the adaptive reuse of buildings and landscapes.
The studio recently completed Chongqing Industrial Museum in Chongqing, China.
Beatrice Leanza has a diverse background in the fields of art, design and architecture and has recently joined the Museum of Art, Architecture and Technology in Lisbon as its new executive director.
She previously worked as the creative director and co-founder of The Global School, China's first independent institute dedicated to design and creative research, and B/Side Design, an organization developing strategies of urban and social impact in areas of socioeconomic transformation in China.
Based in Beijing since 2002, she founded creative studio BAO Atelier in 2006, and served as creative director of Beijing Design Week from 2012 to 2016.
From left to right: Yoko Choy and Beatrice Leanza. Image © Tomas Princ
Talking about the recent developments in China in the progress of regeneration, Leanza highlights the changing attitudes about demolition and preservation, and she points out how our new values affect the built environment and new norms in China.
"It's just not economic to keep on building, even for the Chinese state," says Leanza.
"Everything that is happening now is exactly the opposite — it is about decongesting, depopulating cities. It's happening, of course, in Beijing, it's happening everywhere else."
According to Jee Liu - co-founder of WallaceLiu, history and heritage play a key role in the regeneration of the new developments.
"There's a growing nostalgia with people who were born in China in the generation that was born perhaps in the 60s and 70s," says Liu. "They have that particular relationship with the cultural revolution."
This generation feels sorry about what happened in the past and is now supportive of change, Liu adds. "I think they will be supporting the next generation of architectural practice in conservation and renovation as well."
"I also think there's a value change in development," Wallace continuous. "The vast majority, if not all, of China's cities are procured speculatively and there's money in heritage now."
From left to right: Jee Liu, Yoko Choy and Beatrice Leanza. Image © Tomas Princ
WAC previously published a podcast with Yoko Choy from reSITE 2019 Conference.
reSITE is a global non-profit organization and acts to improve the urban environment, both on the stage at our events, and off. The organization works at the intersection of architecture, urbanism, politics, culture, and economics, acting as a catalyst for social action and innovative leadership.
The organization encourages the exchange of ideas about making cities more livable, competitive, resilient, inclusive, mobile and designed with humans in mind to protect and public space, architecture, and sustainable development in cities.
reSITE's main event is held annually in Prague in September, it previously held flagship events in Lisbon and Berlin. reSITE was founded by landscape architect Martin Barry in 2011.
WAC will be releasing one lecture from the reSITE 2019 annual conference each week. Watch previous lectures on WAC's Czech Republic Country page.
Top image: Jee Liu, Yoko Choy, Beatrice Leanza and Jamie Wallace at the 2019 reSITE stage. Image © Tomas Princ
> via reSITE