Outstanding speakers confirmed for MAAT and reSITE's RESONATE Conference program in Lisbon
reSITE, an international urban provocator and multi-industry debate platform, in collaboration with Amanda Levete-designed MAAT Museum has announced its outstanding speakers for the RESONATE Conference in Lisbon, which will delve into the notions of "sound" and "space" as an holistic approach in architecture.
Developed in collaboration with California's Meyer Sound, the one-day event will take place on February 12 at the MAAT Museum in Lisbon with sound experts, top design leaders and prominent architects, including Elizabeth Diller from DS+R, Louis Becker, Partner, Design Principal at Henning Larsen Architects, Michael Jones from Foster&Partners, Kjetil Trædal Thorsen of Snøhetta, as well as sound designers from Meyer Sound, Arup and several artists and performers.
MAAT Museum in Lisbon. Image © Hufton+Crow
"Why does sound matter in architecture? This critical question is taking place at the heart of RESONATE: Thinking Sound and Space," said reSITE for this one-of-a-kind event.
Focusing on the fourth dimension of architecture, RESONATE's speakers will "guide a transdisciplinary odyssey into the secrets of cutting-edge sound spaces and iconic cultural venues." reSITE also offers a special discount to Women working in Design industry. Purchase your ticket pass as soon as possible from here.
World Architecture Community is official media partner for RESONATE and will be bringing you the hottest topics, live-discussions and keynote sessions from the one-day event, which will take place at the MAAT Museum, in Lisbon, Portugal.
Image © Fernando Guerra / FG+SG
"Sound may be invisible, but that doesn't make it any less an architectural material than wood, glass, concrete, stone or light," Michael Kimmelman points out an often overlooked dimension in architecture that RESONATE has chosen as its theme.
Michael Kimmelman, architecture critic and columnist of The New York Times, will be performing as a moderator at the conference. Kimmelman will be in conversation with American composer and artist Bill Fontana.
"Sound is at the very heart of our human experience. Creating extraordinary listening experiences across a wide variety of platforms is the essence of what we've done for nearly 40 years," said John and Helen Meyer, the founders on Meyer Sound, the sound technology experts that have been called Metallica's secret weapon. The company is collaborating on this event with its main co-organizers and curators, MAAT museum and reSITE.
Diller Scofidio + Renfro's Lincoln Center for the Performing Arts, the High Line and the Shed, Henning Larsen's Harpa Music Hall and Conference Centre in Reykjavik and Snøhetta's Oslo Opera will be discussed as three case studies at the conference.
Image © Fernando Guerra / FG+SG
"Elizabeth Diller will present Diller Scofidio + Renfro's longstanding engagement with architecture in sound, including the transformation of the Lincoln Center for the Performing Arts, the High Line and the Shed, the first multi-arts center designed to commission and present all types of performing arts, visual arts, and popular culture in NYC," detailed reSITE, regarding the hotly-anticipated presentations.
The event stated that she will also speak about the Museum of Image and Sound on Copacabana Beach in Rio de Janeiro.
"Henning Larsen Architects has made a mark on cultural and performing arts centers in Europe and Asia with Henning Larsen's Harpa Music Hall and Conference Centre in Reykjavik serving as an icon for Iceland."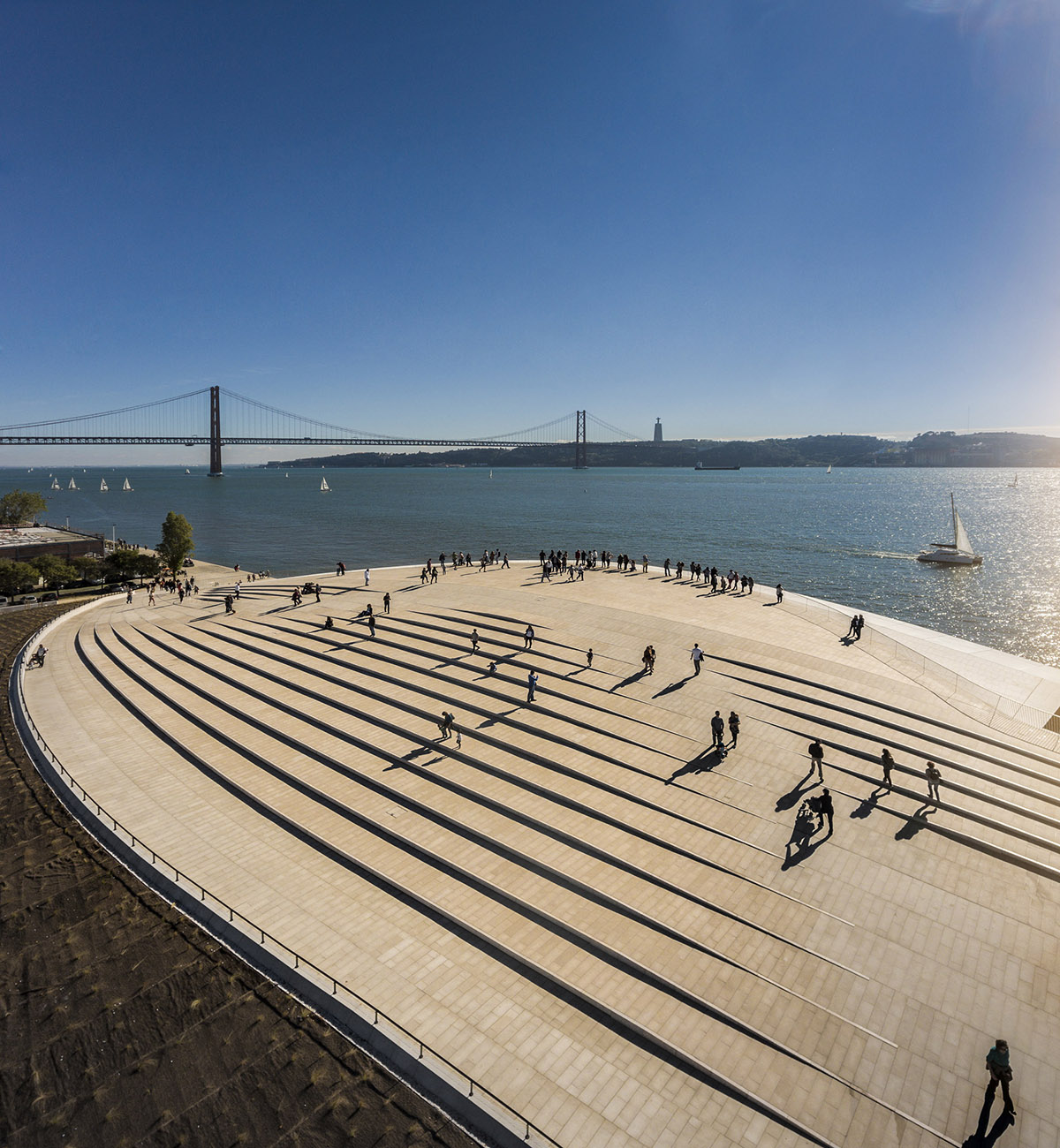 Image © Fernando Guerra / FG+SG
The Oslo Opera House by Snøhetta was one of the more decidedly contemporary buildings of its genre when opened. Founding partner, Kjetil T. Thorsen will speak about the challenge of designing a concert hall that attempts to strike a balance between reverberant orchestral sound while carrying a clear voice from opera singers.
Foster + Partners Senior Partner Michael Jones involved in the recent Bloomberg HQ project, joined by Arup's Raj Patel and Meyer Sound's John Pellowe will discuss both the history and the future of architecture and acoustics.
Image © reSITE
You can still buy your tickets with multiple options. reSITE strongly encourages women working in design industry to join the event, that's why, the organizers have opened a pass for Women in Design aiming to improve the gender balance in the industry.
Women can register with a 70% discount for this one-of-a-kind event, which is also open to all architects, artists, engineers, students and anyone interested in how sound interacts with architecture.
RESONATE is the fruit of a new partnership between co-organizers fostering innovation and globally relevant dialogue: MAAT offers a common ground for discovery and critical thinking that crosses art, architecture and technology.
reSITE, a leading voice in Europe in the field of rethinking architecture and public space to make cities more livable with 6 years of experience in designing international, interactive and cross- disciplinary events. The event is closely related to Bill Fontana's Shadow Soundings sound and live streaming installation at MAAT and will offer the last opportunity to explore it on an artist-led tour, before its closing.
You can see the full event program here.
> via reSITE