Winners Announced For The International Contextual Architecture Award In Memory Of Turgut Cansever
Antalya Kepez Municipality, in cooperation with the Antalya Branch of the Chamber of Architects of Turkey, has announced winners for "The International Contextual Architecture Awards in memory of Architect Turgut Cansever".
Endorsed by the International Union of Architects (UIA), these Awards sought proposals that exhibit original interpretations of Turkish Architect Turgut Cansever's design principles. These principles included adapting design to regional characteristics, thereby promoting cultural continuity, regional values and distinctive local attributes. The award sought to highlight the importance of local identity in a globalised world.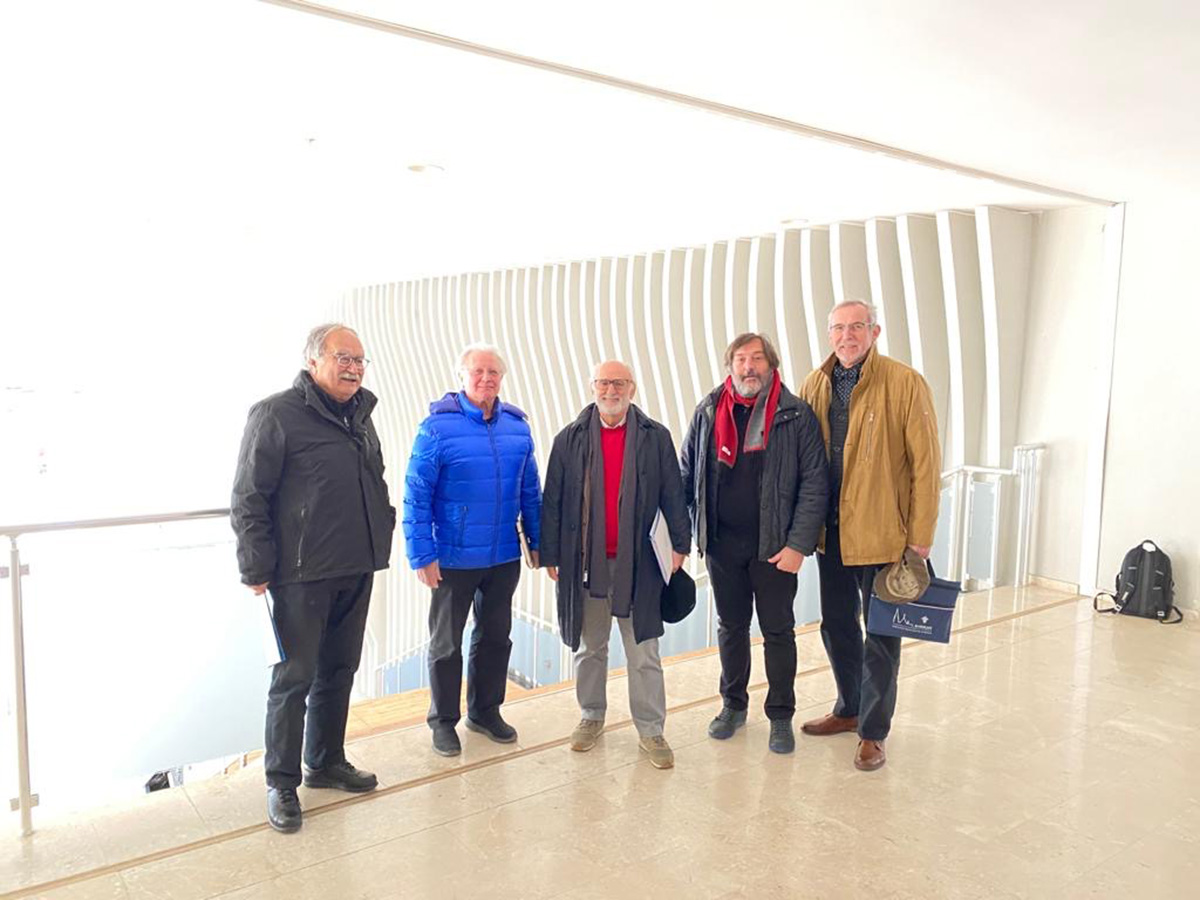 The international jury composed of WAC's Professional Member Ian Ritchie (UK), Antonio Riverso (Italy), WAC's Founder and President Suha Ozkan (Turkey), C. Abdi Güzer (Turkey) and UIA Representative Martin Drahovsky (Slovakia), who met in Antalya on 10 February 2020 to evaluate the entries.
Indian architect Romi Khosla won the Turgut Cansever Grand Prix, while Doan Thanh Ha receiving the Turgut Cansever International Award with "Friendly Space In Suffocating Urban Areas".
Şakir Köse was awarded with the Turgut Cansever Local Award with Yeniçeri Ahmet Ağa Konağı (İbradı). Jury Mentions went to Kanishka Padmapani "Cafe Ufo" from Sri Lanka and Uğur Yıldırım "Lucien Aras Art Gallery and Library" from Urla.
Jury evaluation meeting at the International Contextual Architecture Awards in memory of Architect Turgut Cansever
Known for his contextual approach to architecture and urban planning prioritizing regional expression, context-specific design and architectural quality, Turgut Cansever (1921-2009) is the only architect ever to win the Aga Khan Award for Architecture three times.
The award ceremony will be held during the week of February 22, the anniversary of Turgut Cansever's death.
All images courtesy of Antalya Branch of the Chamber of Architects of Turkey