Acclaimed American architect, author and educator Michael Sorkin dies from coronavirus at 71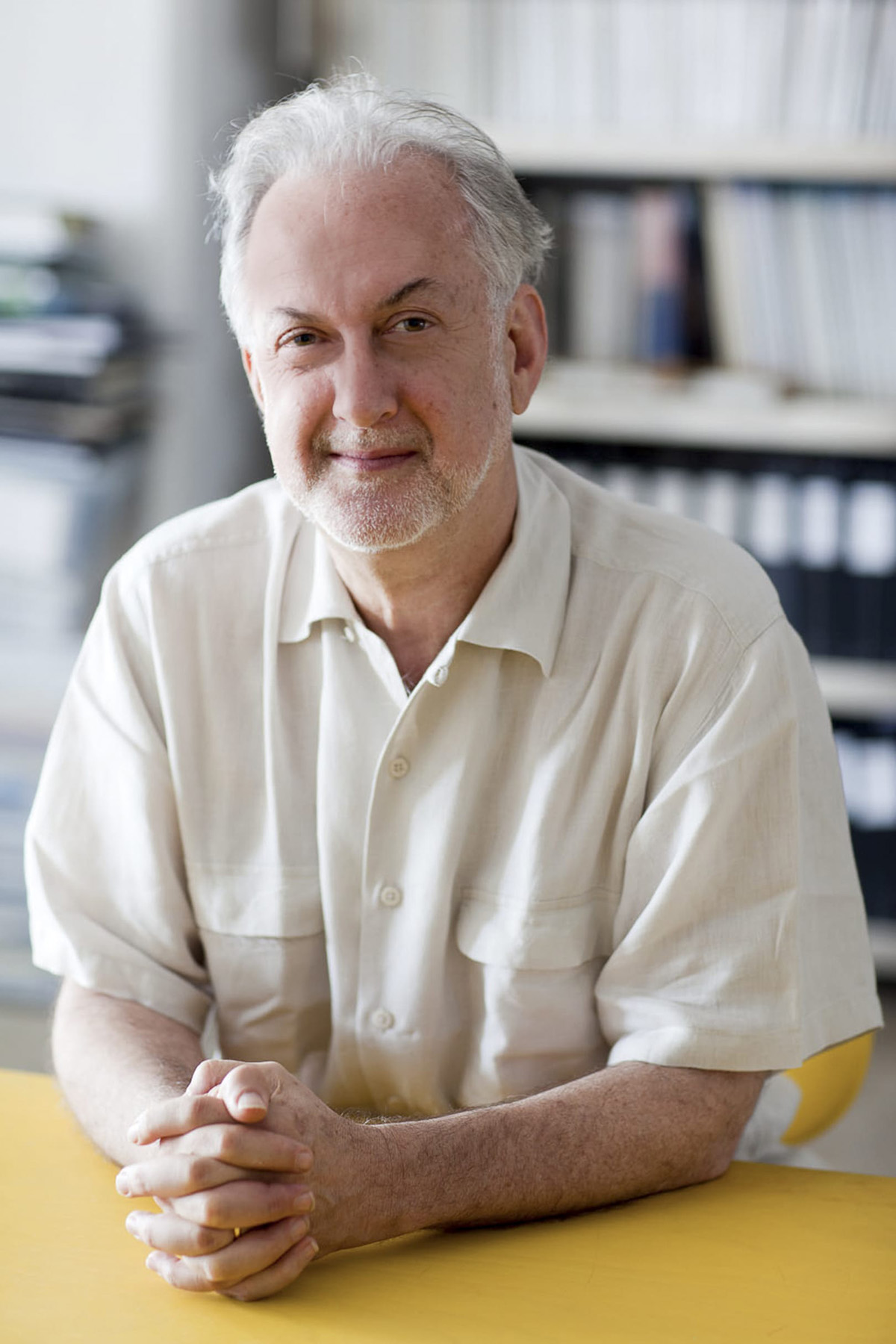 Acclaimed American architect, author, urbanist, theorist and educator Michael Sorkin, Honorary Member of World Architecture Community, has died at 71 after contracting the novel coronavirus (Covid-19).
New York-based architect Michael Sorkin is the first U.S. loss in the architectural world due to the pandemic.
Sorkin was the principal and founder of Michael Sorkin Studio, Distinguished Professor of Architecture and Director of the Graduate Program in Urban Design at City College of New York, the President of Terreform, a non-profit studio dedicated to investigating policy, technology, and practice to create an equitable future for an urbanizing planet.
Sorkin was Editor-in-Chief of Urban Research (UR), Terreform's publishing arm providing a platform for writers and critics who might not otherwise be able to present their work to the public.
"It is with profound sadness that we announce the passing of the architect, urbanist and prolific writer, Michael Sorkin on March 26 due to complications associated with COVID-19," stated on Terreform's page.
"He penned countless articles and over twenty books and edited volumes, including most notably Variations on "a Theme Park", "All Over the Map", and "Twenty Minutes in Manhattan."
"Sorkin has been the recipient of several fellowships and awards. His recent awards include "Design Mind" from the National Design Award in 2013; and Fellow in the field of architecture planning and design from the John Simon Guggenheim Foundation in 2015."
"Renowned for his acerbic wit and generosity of spirit, Michael will be deeply missed by his family here in New York and around the world," added Terreform.
Earlier in 2019, Michael Sorkin was awarded the 2019 Collaborative Achievement Award by the American Institute of Architects (AIA).
Sorkin was born in 1948 in Washington, D.C. and he received his Bachelor's Degree form the University of Chicago in 1970 and his Master's Degree of Architecture from the Massachusetts Institute of Technology in 1974.
He established Michael Sorkin Studio in the 1980s in New York City, and founded the non-profit Terreform in 2005 to further urban research, then its imprint UR in 2015. UR is about to print its thirteenth book "Open Gaza".
Sorkin's special interest was urban planning, urban design and green urbanism. He was always known for his broad and prolific writings. He wrote and contributed for many magazines as architecture critic, The Nation, Architectural Record, and AN are among them.
He wrote and edited a total of 20 books. His books include; Variations on a Theme Park, Exquisite Corpse, Local Code, Giving Ground (edited with Joan Copjec), Michael Sorkin Studio: Wiggle (Works in Progress), Some Assembly Required, Other Plans, The Next Jerusalem, After The Trade Center (edited with Sharon Zukin), Starting From Zero, Analyzing Ambasz, Against the Wall, Indefensible Space, New Orleans Under Reconstruction (edited with Carol Reese and Anthony Fontenot), All Over the Map, and Twenty Minutes in Manhattan.
Architecture world have paid their tributes for Michael Sorkin
New York Times' architecture critic Michael Kimmelman said on his Twitter account: "The architect and critic Michael Sorkin has died. I am heartbroken. This is a great loss. He was so many things. He was a supremely gifted, astute and acerbic writer. He wrote with moral force about big ideas and about the granular experience of life at the level of the street."
"He was a teacher, a pioneering publisher of urban treatises and architectural provocations, an architect of grand ambition, a secret softie — and one of those figures who, for decades, made his share of enemies, championed big dreams and helped make NY."
Chicago Tribune critic Blair Kamin said: "Whether or not one agreed with Michael Sorkin didn't matter in the end."
"He was a great activist critic— fearless, unafraid to challenge received wisdom or powerful figures, and, because of his wit and insight, a pleasure to read."
American architectural critic and educator, and a Contributing Editor for Vanity Fair magazine Paul Goldberger said: "I am heartbroken. He criticized me harshly early in my career, which I mention only because he was not wrong in much of what he said; I learned from it and in time we became good friends. We were all learning from him, always."
Financial Times architecture correspondent Edwin Heathcote said: "So sad to hear of Michael Sorkin's passing. A fierce and brilliant critic, perhaps the best."
Harriet Harriss, dean of New York's Pratt Institute School of Architecture, said "The architecture world has lost a brilliant mind to Covid19: the acerbic + effervescent architect, urbanist + writer, Michael Sorkin, who taught at PrattInstitute in the 90s. As Michael said of bad political leadership, "Let us not be complicit!" In his memory, we owe him that."
The Midnight Charette interviewed with Michael Sorkin in podcast discussion in 2018, in its 52nd episode, Sorkin delivered an in-depth discussion on urbanism, teaching design, gentrification, "smart" cities, the development and preservation of New York City and city transportation.
Michael Sorkin is the second loss in the architecture world due to the coronavirus pandemic following modernist Italian architect Vittorio Gregotti's death last week.
Top image: Michael Sorkin, image © Jeff Barnett Winsby
> via Terreform