Recreating Erstwhile Fort Of Raja Sumer Singh In Black Granite: VVIP Guest House, Etawah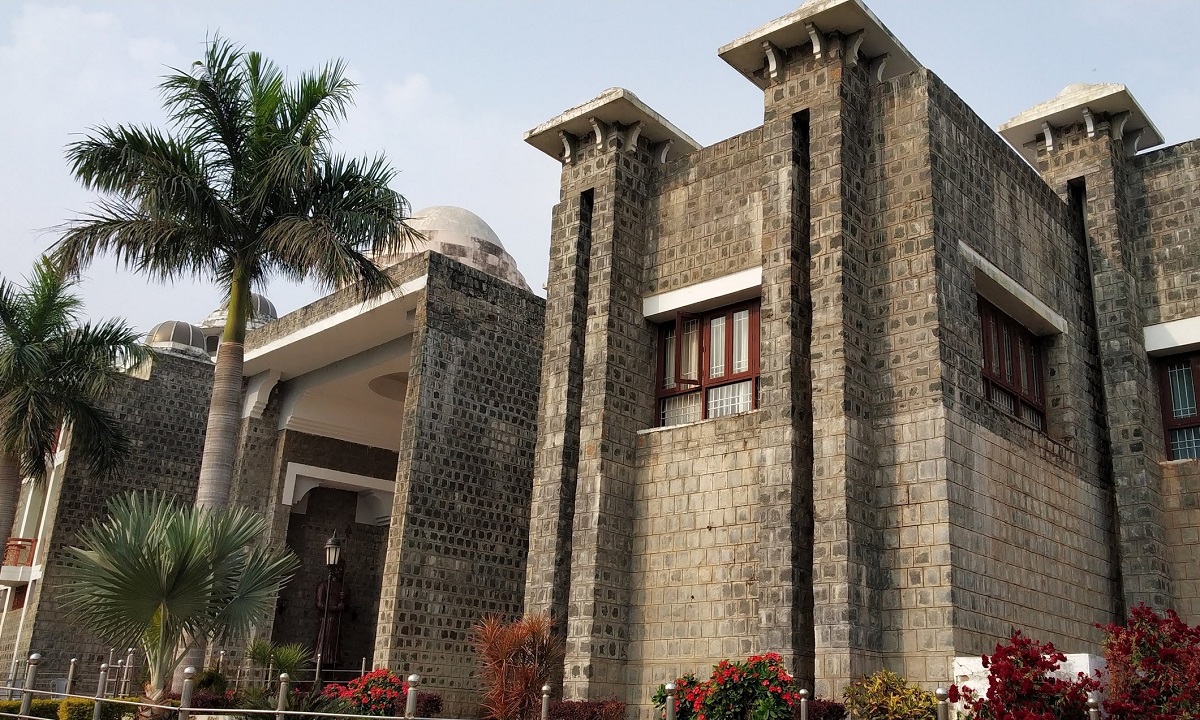 Etawah, a very old district headquarter of Uttar Pradesh, located on Grand Trunk road on the banks of river Yamuna may be called the gateway to famous ravines of Yamuna and Chambal. The terrain beyond this city is undulating and tough.
The site of this VVIP Guest House (Param Vishisht Atithi Grih) is situated on a barren mound on the bank of river Yamuna, having a view of the rugged landscape for miles and miles. The site had a fort at some point of time in history but with no ruins or remains except the name of the place, Raja Sumer Singh ka Qila (Fort of Raja Sumer Singh) and a high retaining wall to protect the mound.
Photo: Google Earth.
The terrain, the environment around, the name of the place, the panoramic view of ravines and the mighty retaining wall below collectively prompt and advocate a building that should look tough and rugged like a fort. Architect KK Asthana of Uttar Pradesh Rajkiya Nirman Nigam, Lucknow and his team thus decided to recreate the erstwhile fort of Raja Sumer Singh on this hilltop.
Conscious efforts have been made to select the building materials in consonance with the theme. Black rough granite from Jhansi has been used in the exterior. Outer walls have been made in black granite masonry. The structural system is a normal framed RCC structure. Grand steps of guest room block have been finished in granite, while dining and conference block has white marble in flooring. Red sandstone has been used in landscaping and black Kadappa stone has been used for highlighting the solid plinth.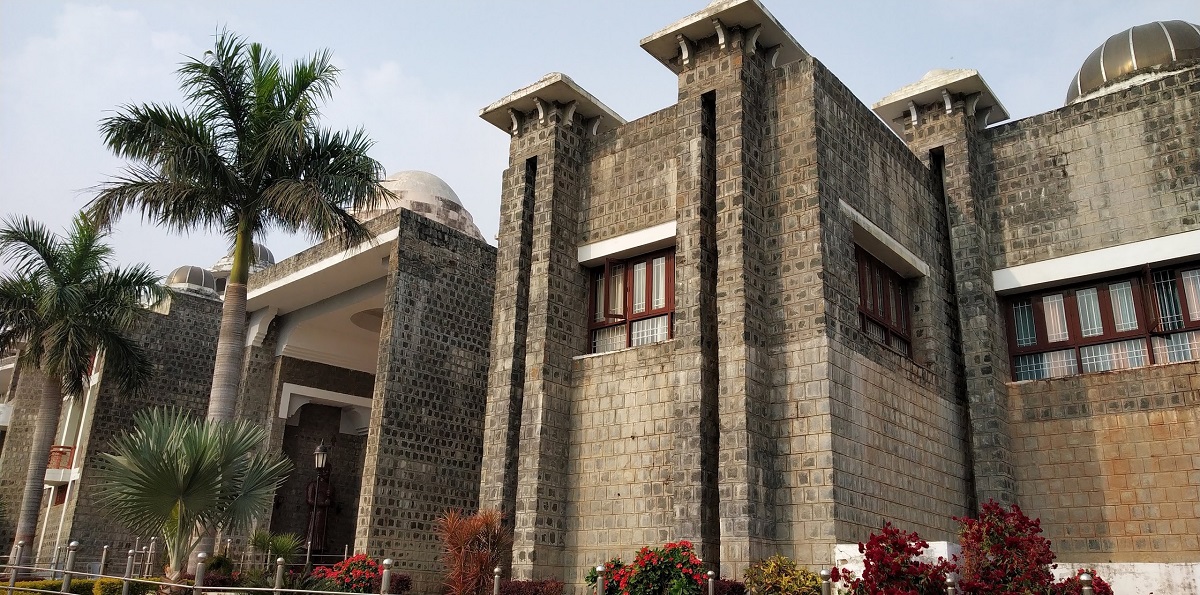 Photo: Sugandh Pratap Singh.
The site had two prominent mounds with a narrow passage between them. Keeping the site condition in view, it was decided to have two separate blocks on each mound and depression in between was used as the grand entry to the courtyard, around which the guest house is planned.
Both the blocks are approached through a flight of grand steps from this courtyard. These blocks are connected at entry level itself. The passage connecting the two blocks crosses the double-height main entrance at the upper level. There is an imposing circular viewing tower in the middle of the guest room block to have a view of the majestic landscape of ravines of Yamuna.
Photo: Coolboy Gaurav.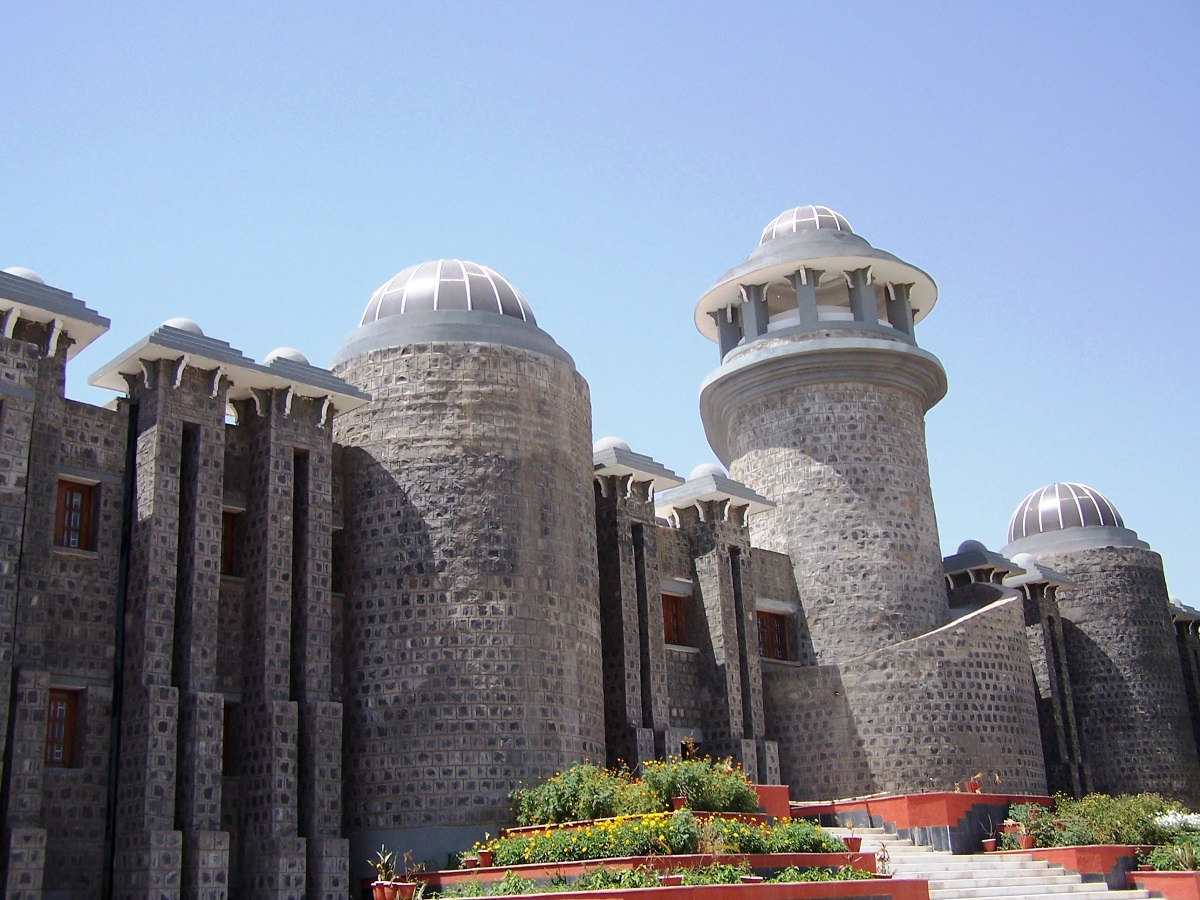 The monumental Param Vishisht Atithi Grih has become a landmark in the region. People of Etawah take their special guests to this place as the people of Delhi take their guests to Qutub Minar or Red Fort. This has emerged as a tourist and picnic spot for people of Etawah and surrounding areas.
Photo: Rhea Bhadoria.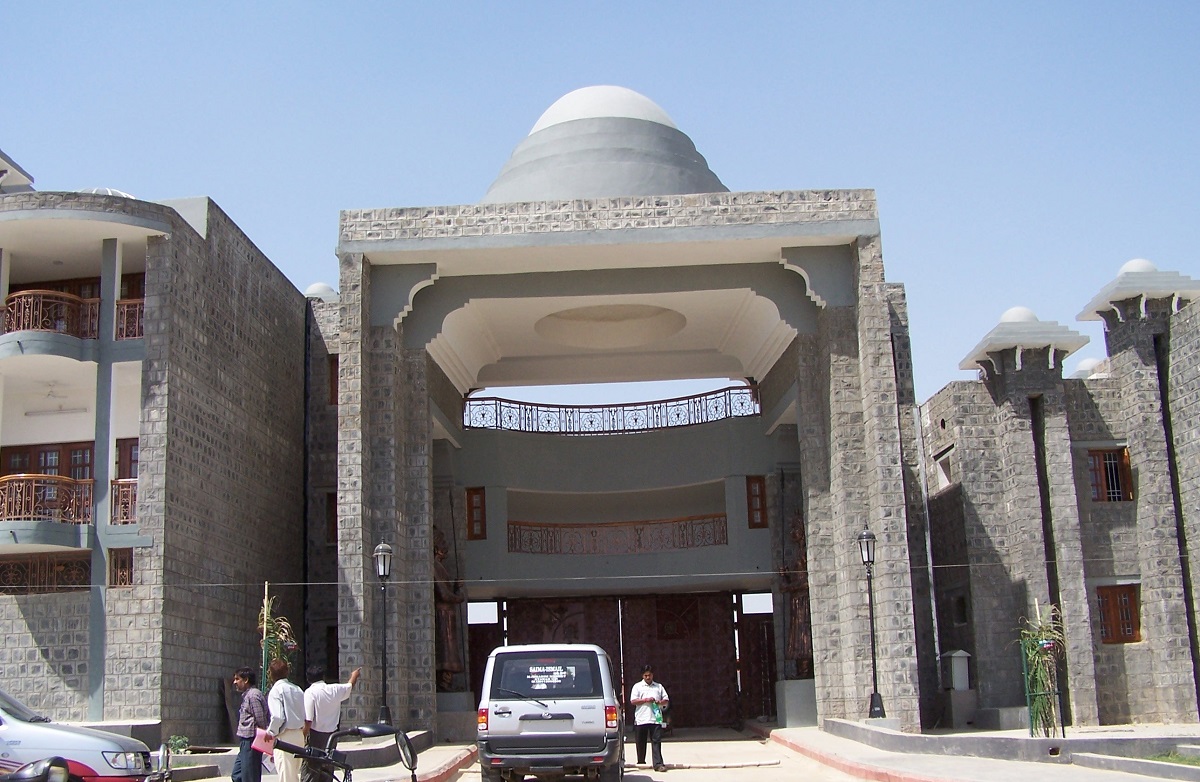 Photo: Gaurav Dubey.
Photo: Gaurav Dubey.
Photo: Google Earth.
Photo: Google Earth.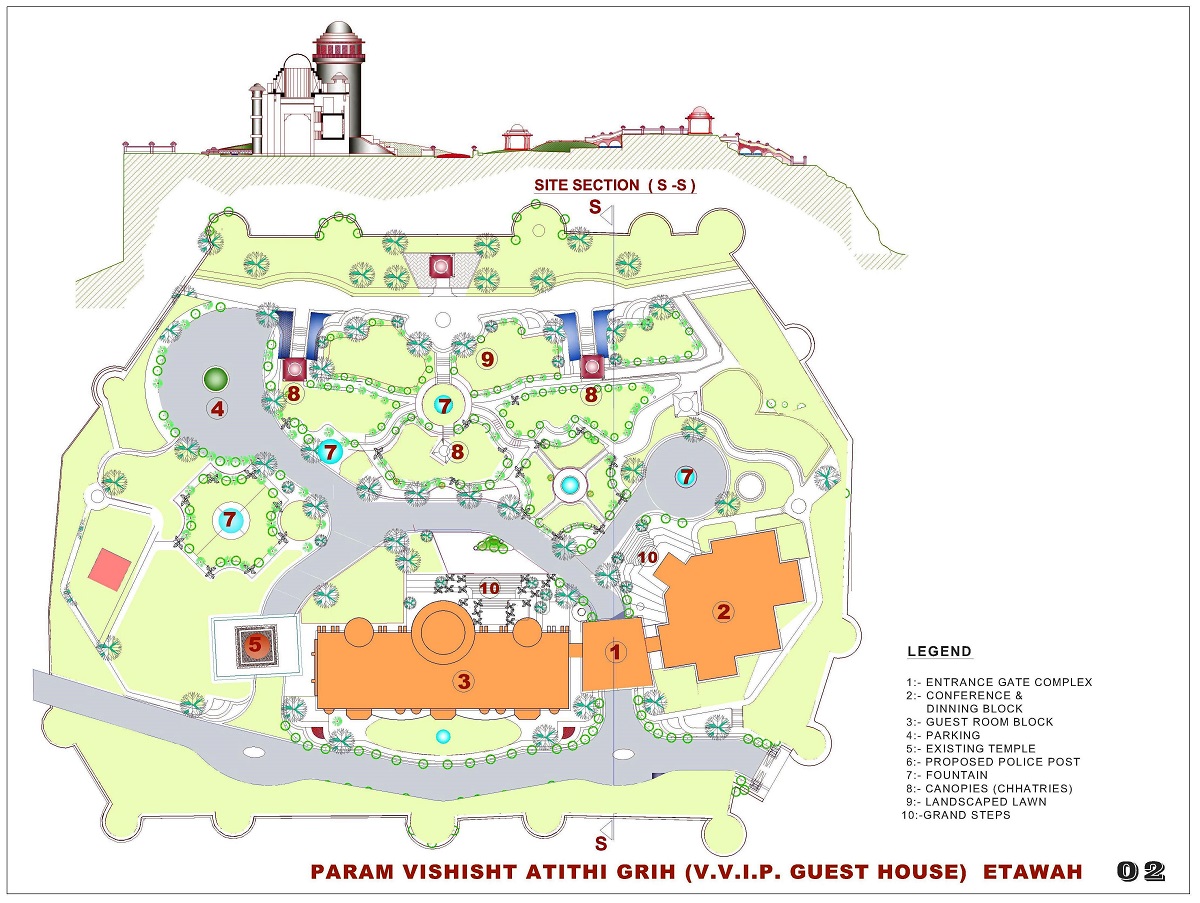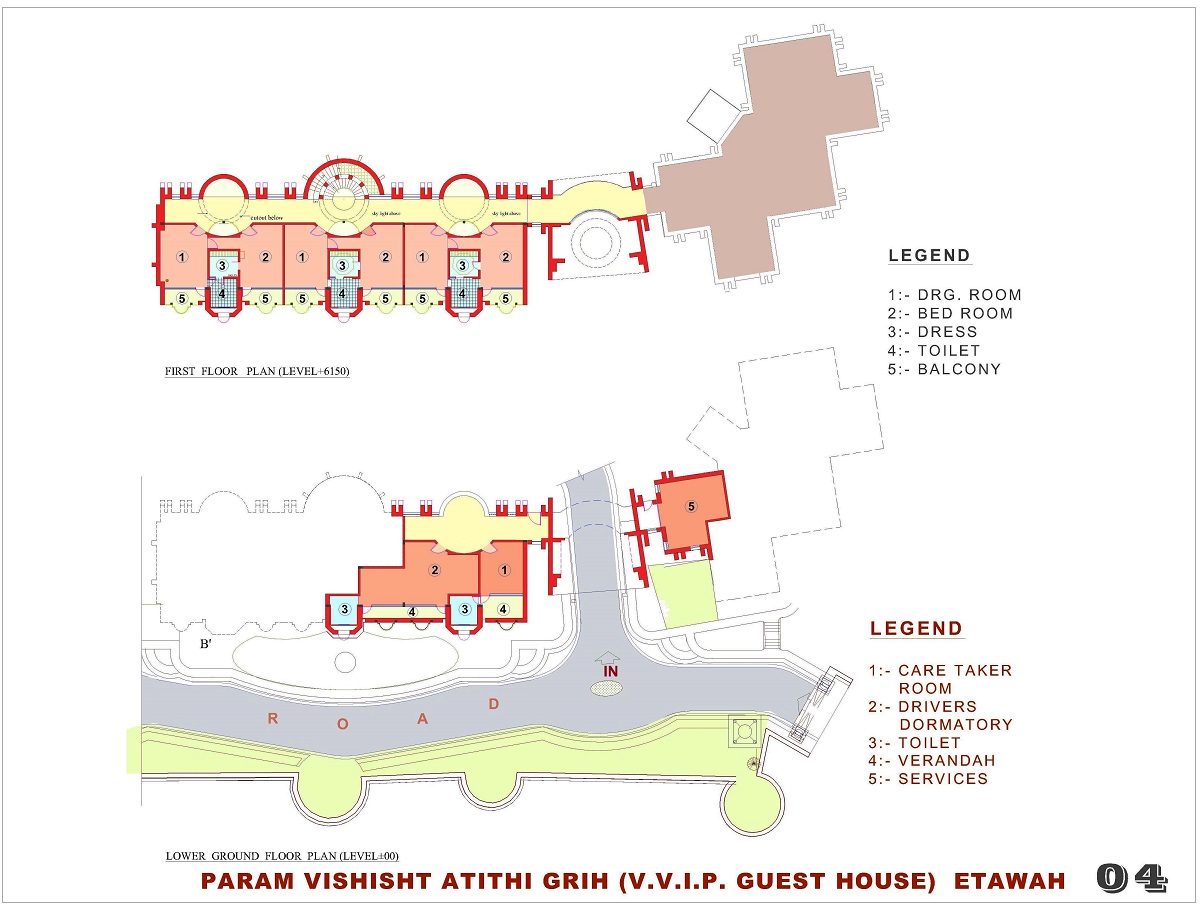 Project details:
Year of Completion: 2003
Total Covered Area:1540 Sqm
Construction Agency: Uttar Pradesh Rajkiya Nirman Nigam, Lucknow
Architects: Architecture Wing, Uttar Pradesh Rajkiya Nirman Nigam Ltd, Lucknow Project Architect: K.K Asthana
Project Architect: KK Asthana
All images © KK Asthana except where mentioned.
> via inputs from KK Asthana