Recapitulating: Steel House (1926) designed by Bauhauslers - George Muche & Richard Paulick
Here is a quick visual tour of the Steel House (1926), located in the Dessau-Torten Housing Estate by Pappal Suneja, Research Scholar at Stiftung Bauhaus Dessau. It is the first steel house built in Germany. It is a single-family home that was considered as an experiment to advance the rationalization of the construction methods. Cross-Sectional Details of the wall (143 mm, total thickness) are as follows from outside to inside - Rust Proof Coating, Mild Steel sheets (3 mm), Air Space (60 mm), Torfoleum Sheets (20 mm), Slag Concrete Slabs (50 mm) and finally Wall Plaster (10 mm).
Main Entrance Door to the Stahlhaus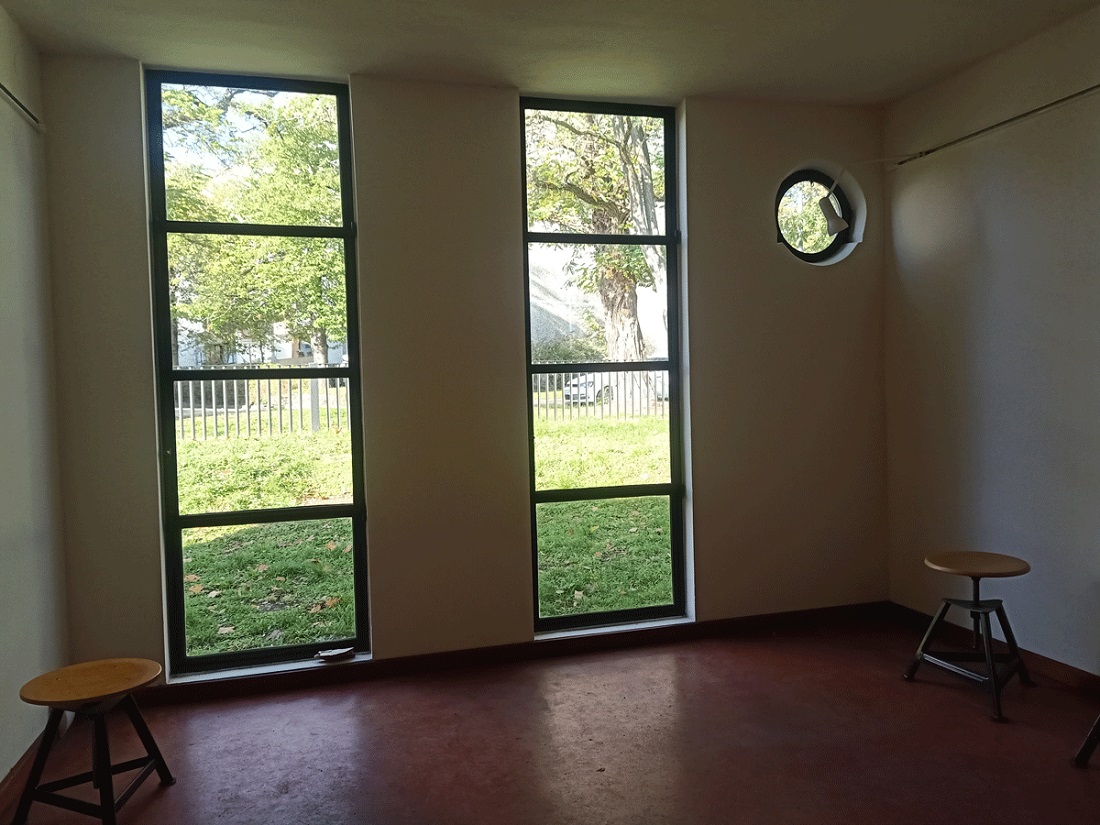 Bedroom of the Steel House, Currently used for discussions during events.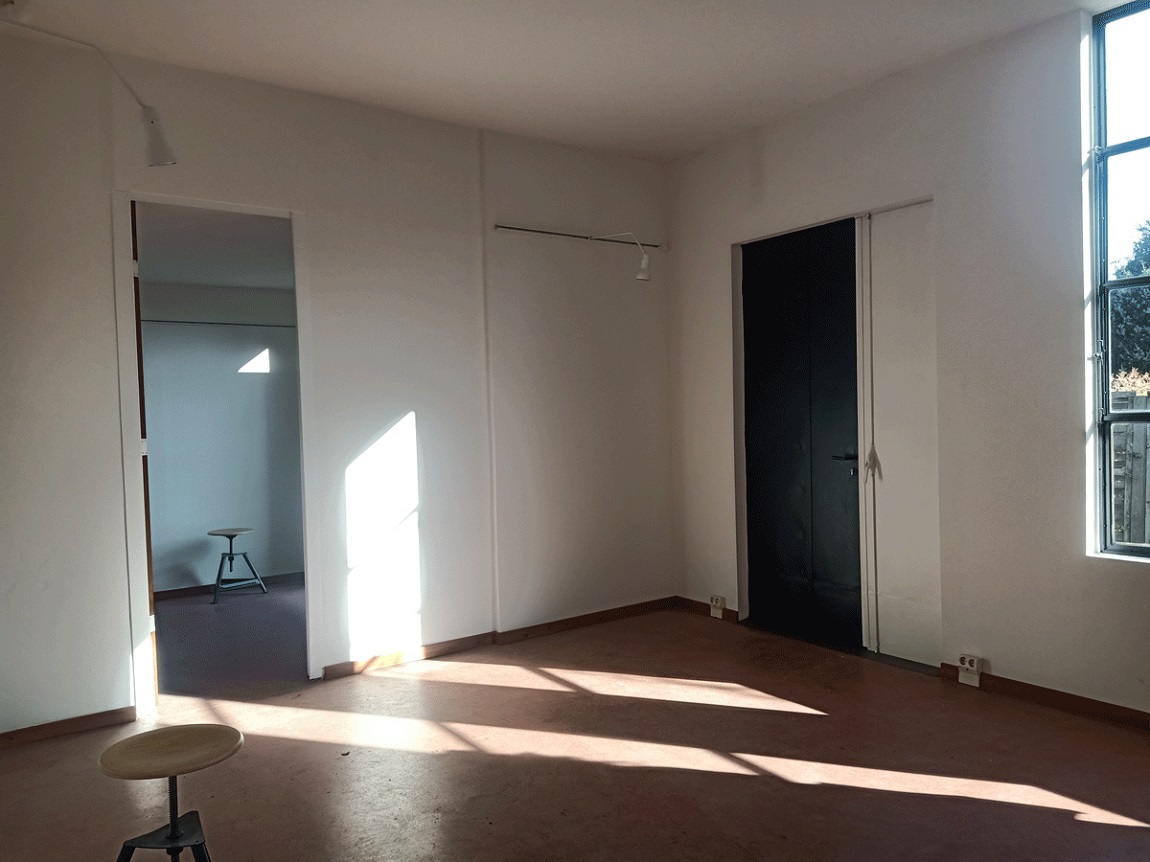 Living Room of the Steel House, Currently used for Exhibitions during events.
The 'Stahlhaus' (steel house) is part of the first construction phase of Dessau-Torten Housing Estate, for which Gropius was commissioned to build sixty homes in the city of Dessau. It is designed by Artist George Muche (the one who had designed the first experimental house of Bauhaus in Weimar in 1923, the Haus Am Horn). Muche collaborated with Bauhaus Student, Richard Paulick to explore the varied ideas and plans for the designing of this structure.
"The house is becoming an industrial product. In the process, architectural design will not only become irrelevant- it will no longer be allowed at all." Geroge Muche, 1927
Due to the catastrophe of housing shortage after World War I, there was a necessity to explore alternative methods of construction. This house is the result of the era of Prefabricated Steel Buildings that was one of the approaches to solve the shortage of housing. Steel was also considered as a material to reduce the time and construction cost in comparison to conventional building materials like wood, stone or concrete.
During the early 1900s, steel structures and elements were common for industrial, public and commercial buildings, but were not used for constructing houses. After World War I, as the enormous production capacities remained underutilized in the steel industry, enabling the radical shift of use of steel in the Housing Industry.
This building is considered to have a radical design language as for the first time steel as a building material was given specific expression in the housing construction. All other steel houses that followed it- largely imitated traditional designs inclusive of a gable end and a pitched roof.
Perspective View, Steel House, Dessau
In November 1988, Center for Scientific and cultural studies at the Bauhaus Dessau acquired the dilapidated house. After a thorough renovation in 1993, it is currently used as a venue for events and exhibitions by Stiftung Bauhaus Dessau. It can be visited today with a guided tour of the Dessau-Torten Housing Estate.
All Images © Pappal Suneja
> via Stiftung Bauhaus Dessau