Wamhouse Studio designs zigzagging modern cottage house in Poland
Polish architecture practice Wamhouse Studio has designed a modern cottage house, featuring zigzagging form with thick walls and fully glazed façade in Poland. Named Greenhouse, the holiday home, designed by Karina Wiciak of Wamhouse Studio, has been envisioned a new type of cottage house inspired by traditional Polish villages.
The studio designed this house with a sense of humor, so that almost all the walls in this house are inclined, including also the chimneys.
The inspiration comes from old, bowed ruins of barns, which are only suitable for demolition. The project also refers to deconstructivism, as in the previous project of this author "Pentahouse".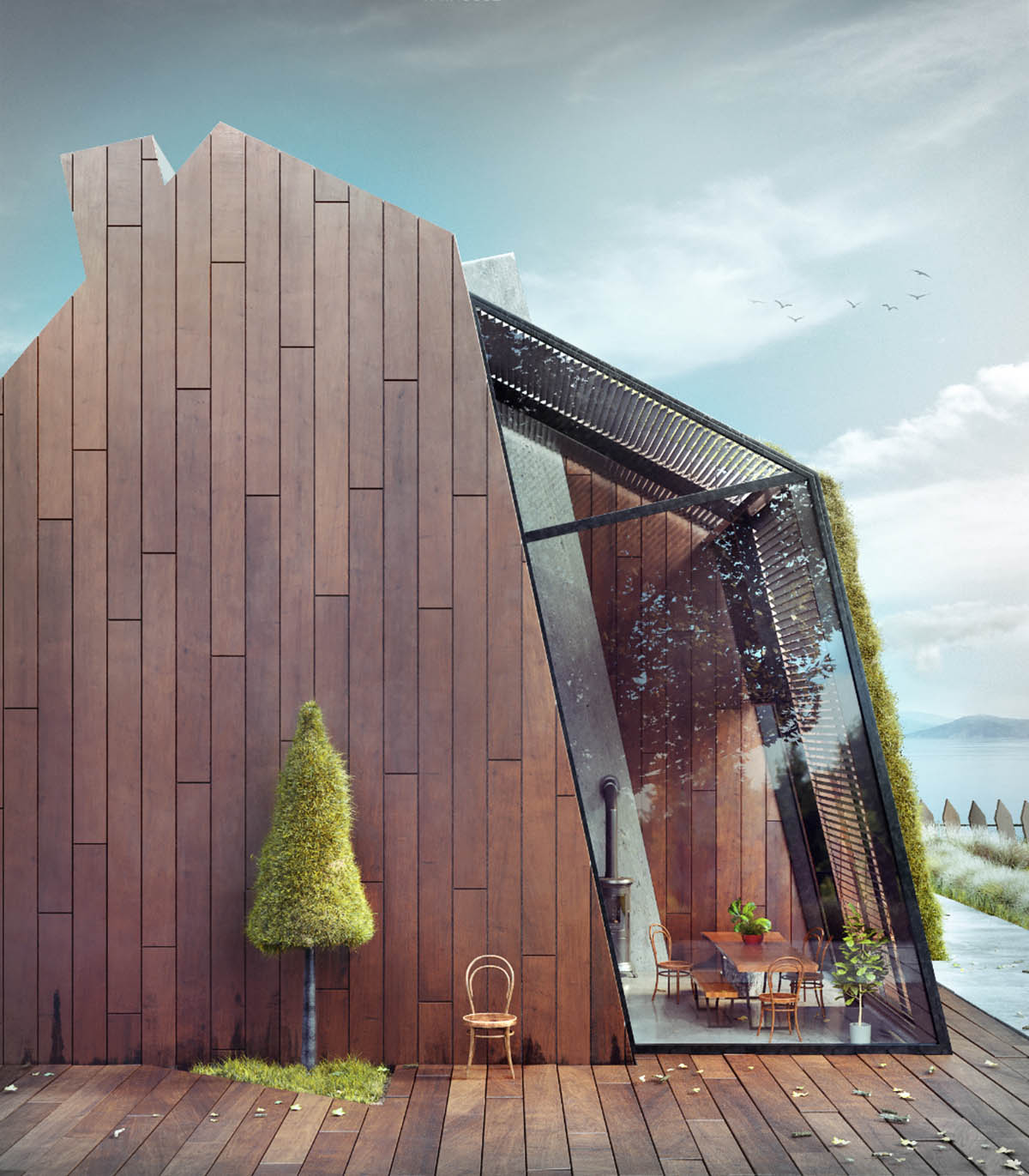 "The name of the "greenhouse" comes not only from the inspiration of the village and garden greenhouses, but also refers to the covered with grass elements of this architecture - such as a roof or terrace with stairs," said the architects. "This is not just an ordinary modern barn," added the architects.
This project is a light satire, hence, there are not only inclined walls, but also a dummy of wooden doors and windows, moved grassy pavement leading to wooden doors, crooked wooden window, and for this, concrete pigs, that make mischief in the garden. According to the architects, the architecture and the designing should not be taken too seriously, and the designing should be fun.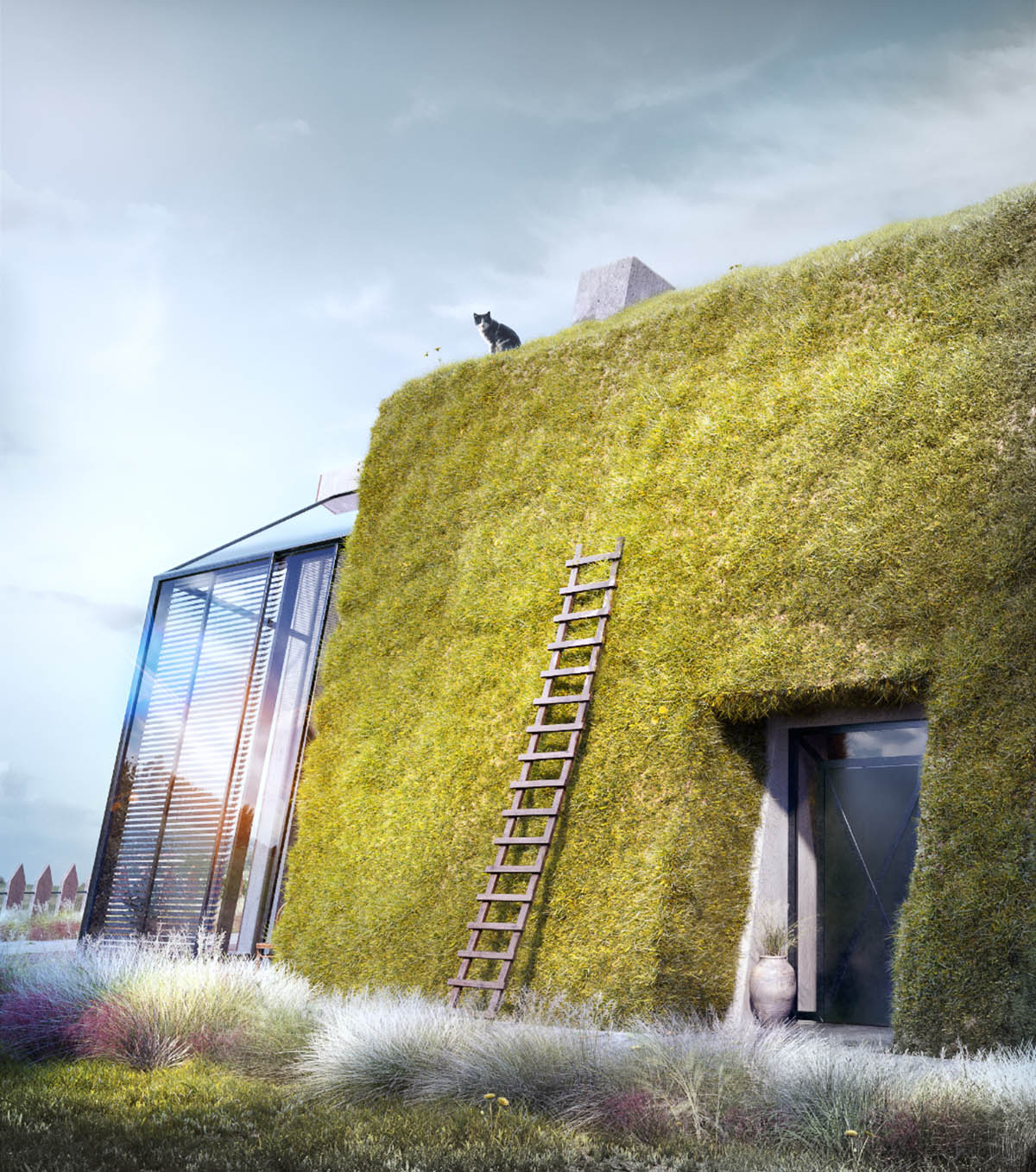 This greenhouse still meets all the requirements and needs of a holiday home. The house covers almost a 180-square-metre usable area. The house's program contains a kitchen with a small dining room and an exit to the grassy terrace.
On the ground floor there is also a bathroom, living room with large dining room in the orangery with large sliding doors. Upstairs, there is a mezzanine bedroom and small library and also additional bathroom.
Despite the relatively large area, there are only a few rooms, because the main advantage of this house should be space and great freedom, which should be associated with rest in the countryside.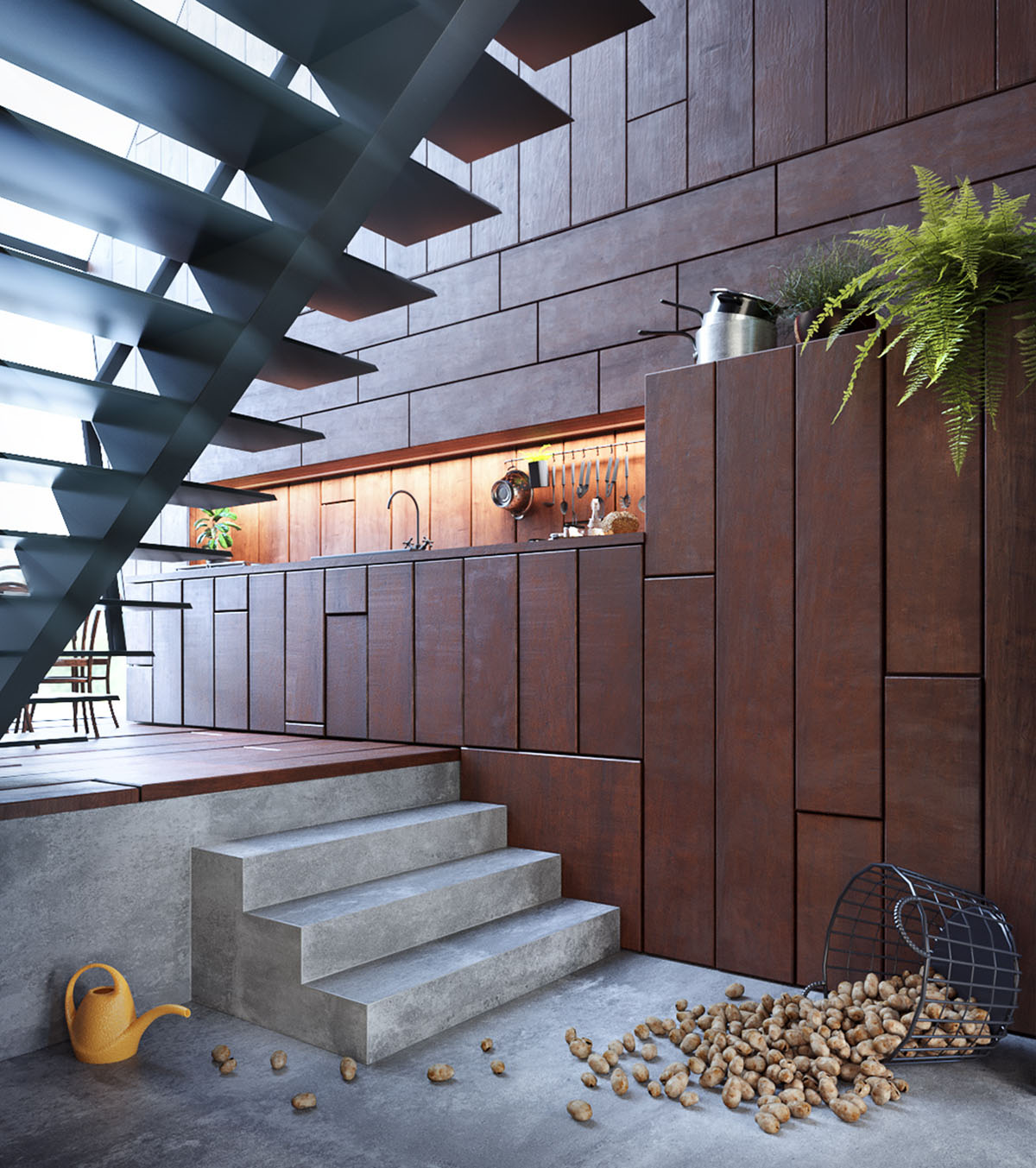 Project facts
Project name: Greenhouse
Size: 180 m2
Architect: Karina Wiciak / Wamhouse Studio
All images © Wamhouse Studio
> via Wamhouse Studio