UIDAI Headquarters, New Delhi: Office space that represents an "urban insert"
UIDAI Headquarters, New Delhi designed by Sikka Associates Architects is built in a linear site in an area of 1.099 acres, it is an exemplary example of the office space that reflects an 'urban insert' and at the same time which also responds well to its immediate surrounding context. The project highlights a play of solids and voids, composed in a formal scheme. The building is elevated from the ground in strategic locations to preserve the numerous existing trees of the site. The parking areas are stacked on the lower floors while the office spaces are placed on the top, creating visual links for the users to the surrounding urban landscape.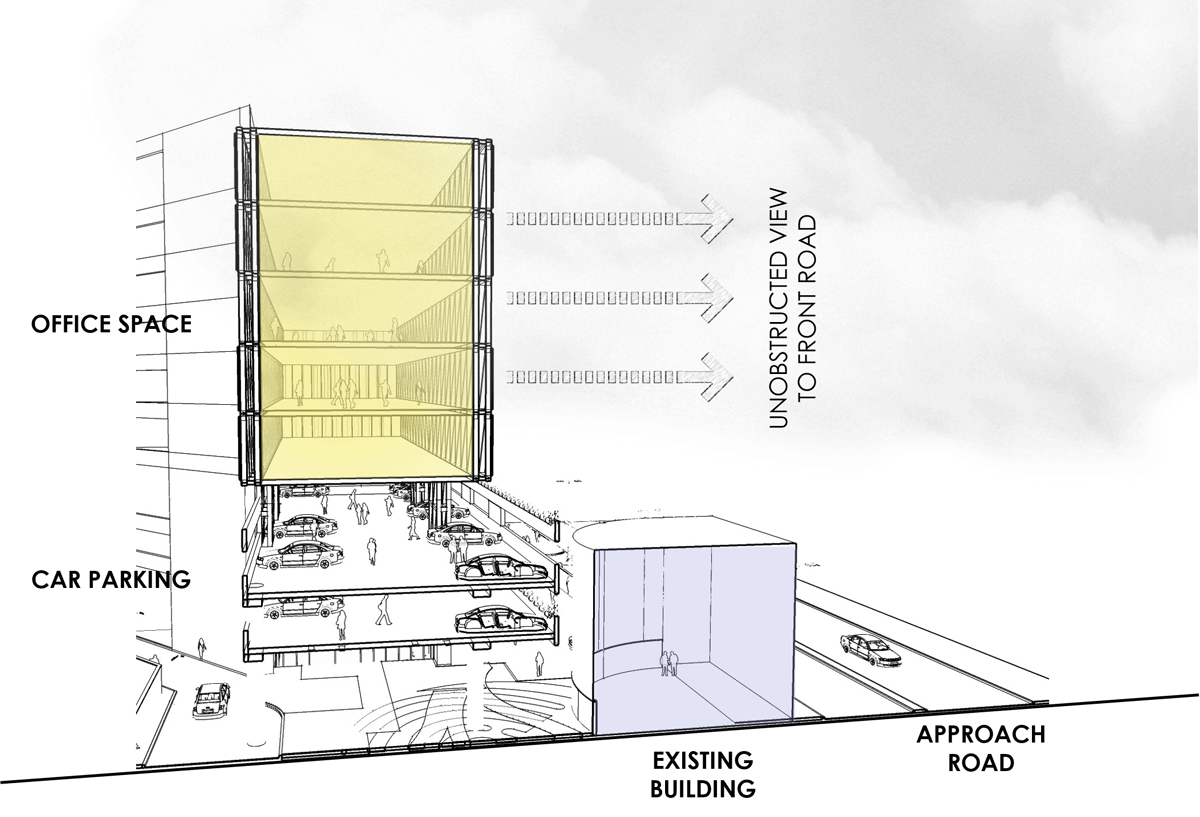 Functional Zoning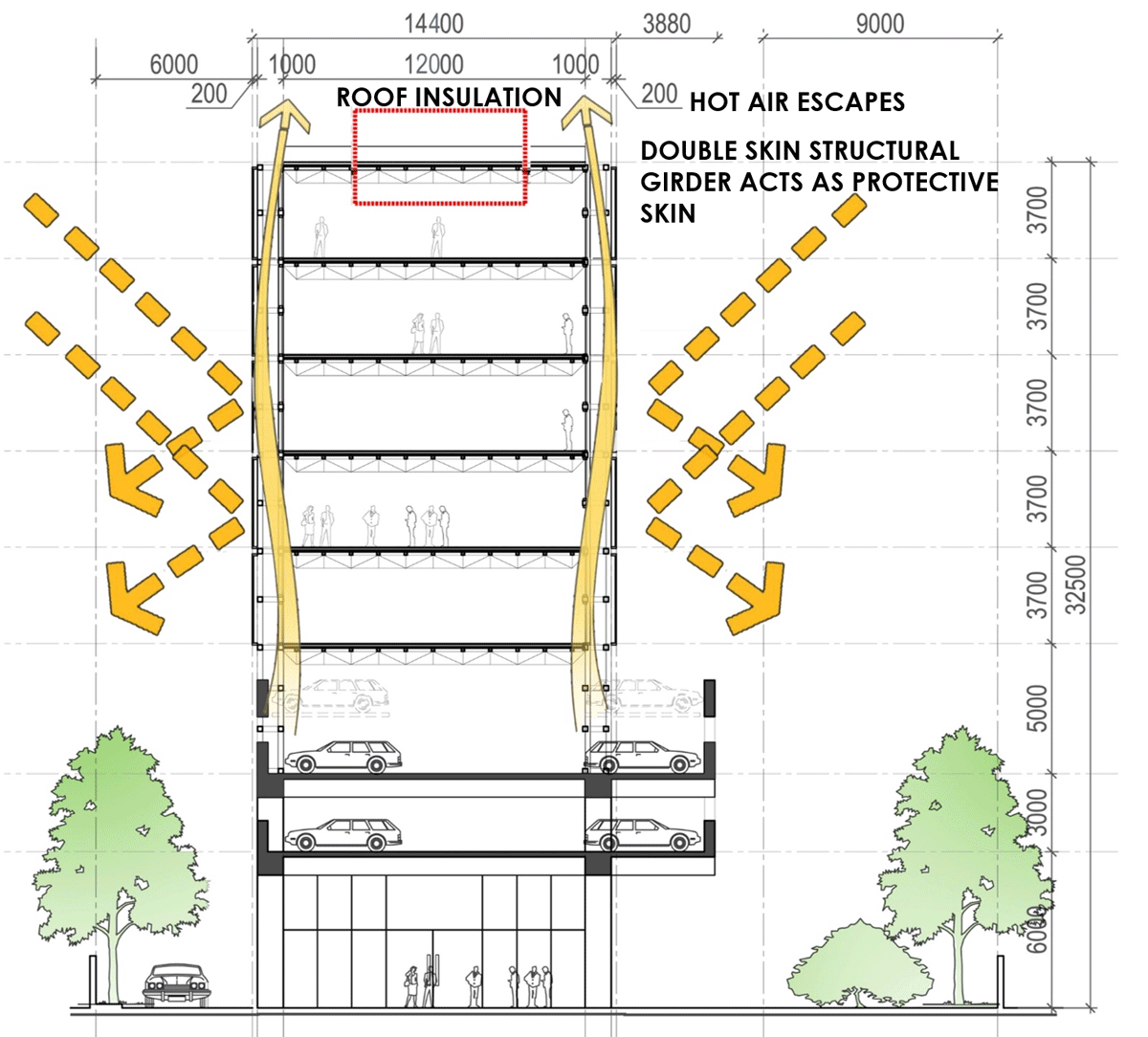 An application of Stack Effect
The building has been awarded "5-star GRIHA Rating" and offers several "green" and energy-efficient solutions like wastewater management, rainwater harvesting techniques, use of renewable energy technologies and low energy materials.
Exposed Steel Facade
Extensive use of steel and well-lit spaces were used to articulate the project, exposed steel facades are used as an expression of positivist language capable of conveying a clear, direct image of the building.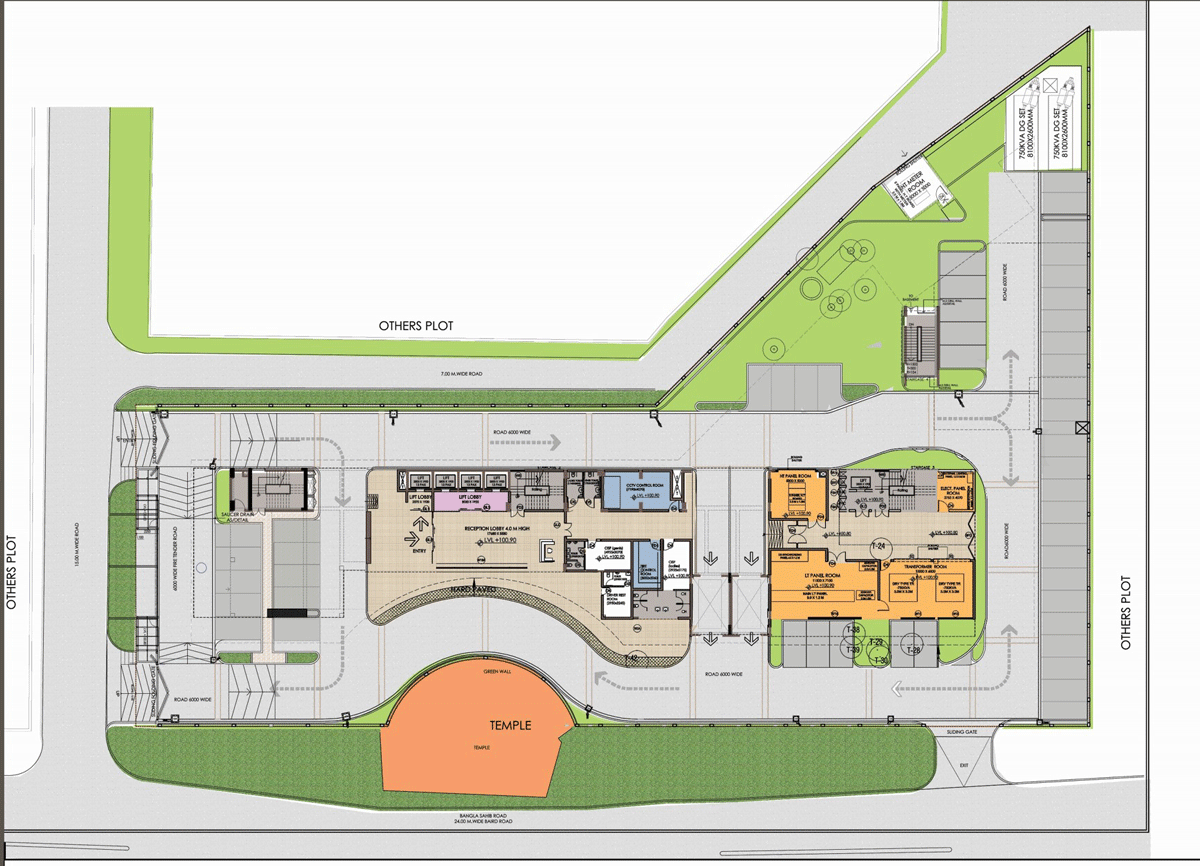 Master Plan
Beside mature trees, a linear and angular profile of site could not have allowed a worthwhile parking basement hence maximum parking is planned on lower floors of the building with the workspace on upper floors.
Fact file:
Project Name: UIDAI HQ.
Location: New Delhi
Category: Office building
Plot Area: 4447 Square-meter
Built-up Area: 11560 Square-meter
Principal Architect: S. R Sikka (Sikka Associates Architects)
Design Team: V. K Srivastava, Ashwini Kumar, Jasmeen, Sonal.
Project Year: 2018
Top image © Rohin Sikka unless otherwise stated.
All Other Graphics & Drawings © S. R Sikka