Steven Holl Architects' iCarbonX HQ Towers are connected with curvaceous green bridges in Shenzhen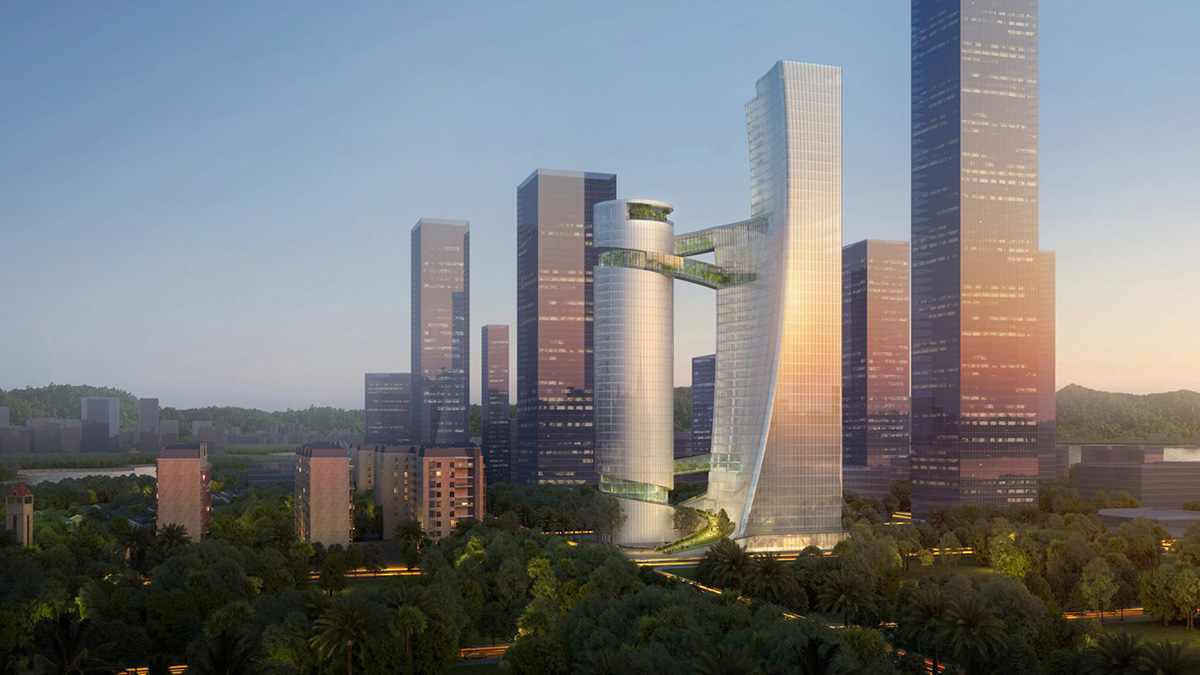 Steven Holl Architects has won a competition to design the headquarters of genome machine intelligence company iCarbonX in Shenzhen, China. Holl's design sheme proposes two different typologies that are connected with four curvaceous green bridges at the bottom and top.
The new towers will include offices, apartments, laboratories, clinic, gymnasium, dining, and large urban public plaza. The form of the two towers is inspired by a study of genes and DNA, explained the firm.
The first tower, 'Body A' is designed as residential, while the second, 'Body B' includes the working program, with offices, labs, and public reception spaces.
The architect takes inspiration for the green bridges from carbon bonds to connect the towers. The two upper bridges connect a health and nutrition circuit with cafes, a gym, and a swimming pool.
The two lower bridges connect to form public outreach spaces, a clinic, galleries, and meeting spaces. The iCarbonX Clinic will be placed as the central element that anchors the Living and Working towers, making physical ICX's mission to apply science to daily life. The bridges are filled with native topical plants selected to create a diversity of experiences.
Steven Holl uses curvilinear geometry to shape the ground-level public space with water gardens and a central recycled-water which is called "Pool of Knowledge".
The podium-level garden is partially embedded in the ground, creating a peaceful, protected space. The pool's continuously circulating water masks the sounds of the city, creating a sense of calm.
iCarbonX HQ tower is in design process and expected to start construction for Fall 2019.
All images courtesy of Steven Holl Architects
> via Steven Holl Architects