A new monograph "Pony Tricks" reveals CEBRA's playful universe on the firm's creative architecture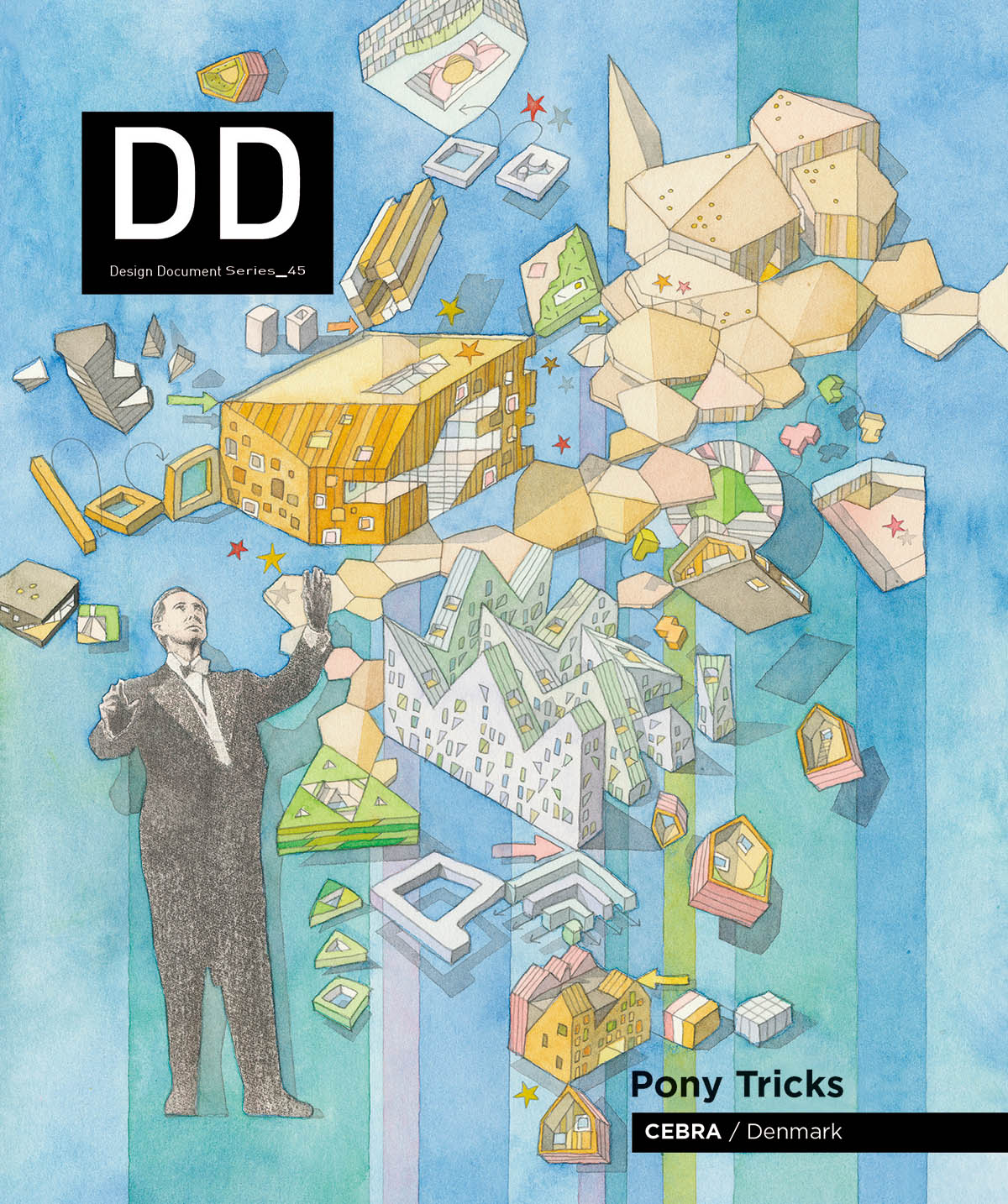 The new book, titled "Pony Tricks" reveals creative journey of CEBRA in the well esteemed monographic DD Series from the acknowledged publisher DAMDI, who since 2003 have been publishing comprehensive books on selected international architects.
The CEBRA pony is one of a kind, known for its cheeky, intelligent nature and love of artistry wherever it goes. In this book, the curtain goes up on CEBRA's playful universe in a graphically mastered monograph spotlighting some of the main themes that run throughout CEBRA's architecture. The book is also a cross-section of CEBRA's oeuvre, highlighting favoured motifs and recurrent architectural themes.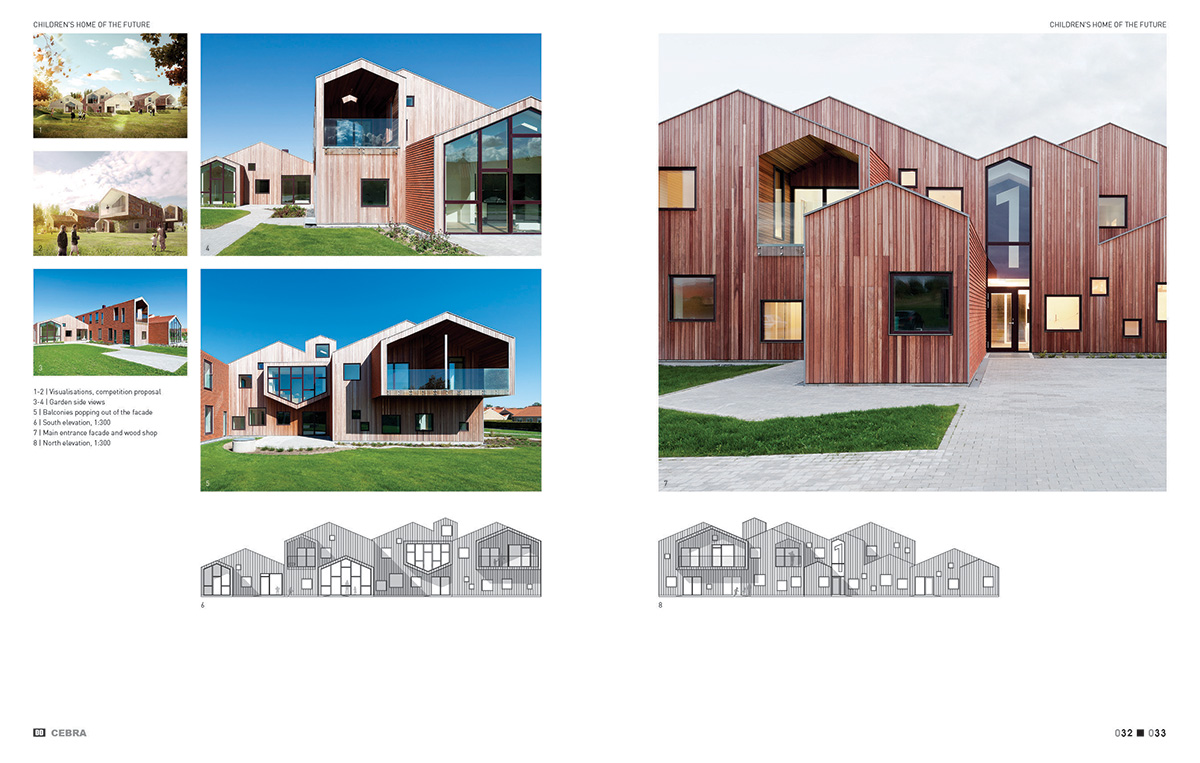 From Dutch audacity to Danish boldness
The book includes an interesting essay by Dutch editor David Keuning from Frame Publishers, who highlights CEBRA as part of the Danish wave of architects who took over after Dutch architecture of the 1990s, and who he characterizes as bold in terms of rethinking architecture. At the same time, he describes CEBRA as sensitive, aware of its context and as a representative of a high level of artistic ambition.
Pony tricks
"Finding material for the book has been inspiring and challenging," explained founding partner at CEBRA, Mikkel Frost and continues.
"We quickly discovered that although our architectural designs are very diverse, they have a lot of features in common. It felt like archaeology to dig into the different layers of architecture and to experience that these layers often have an affinity with other projects."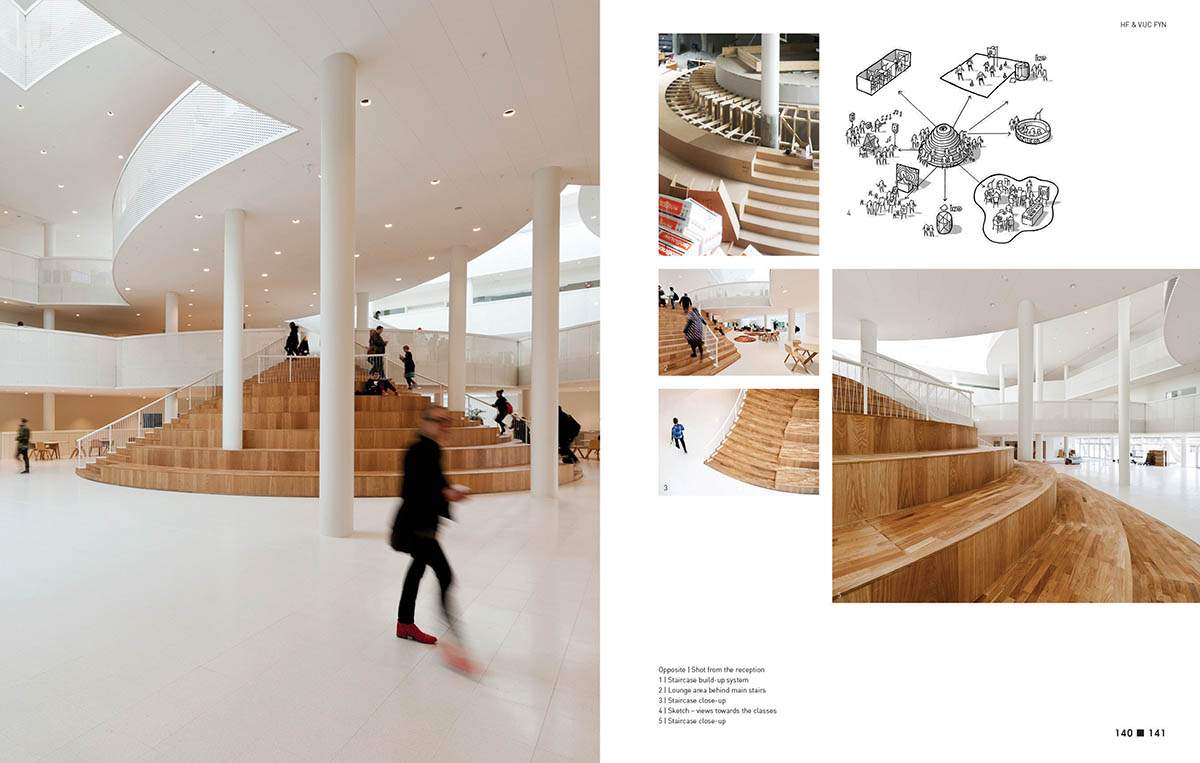 This is also the reason why the book was entitled "Pony Tricks" - despite the studio's diverse portfolio certain motifs and themes reoccur and have been interpreted differently over the years.
The book highlights motifs such as sculptural stairs, distinctive eaves, a noticeable use of graphics and imaginative interpretations of the pitched roof as important CEBRA features.
Pony Tricks is number 45 in publisher DAMDI's series of books about architects, who in the last two decades have been portrayed in their DD Series (Design Document). The book is published in hard copy by the publisher DAMDI.
Find more architecture books on WAC's Books section.
Book facts
Publishing house: DAMDI Publishers
Year: 2019
Publisher: Kyongwon Suh
Essay: David Keuning
Text: CEBRA
Graphic design: CEBRA
Cover illustration: Mikkel Frost | CEBRA
Language: English and Korean
All images courtesy of DAMDI
> via CEBRA