New photos show BIG and Heatherwick Studio-designed Google's Mountain View Campus in progress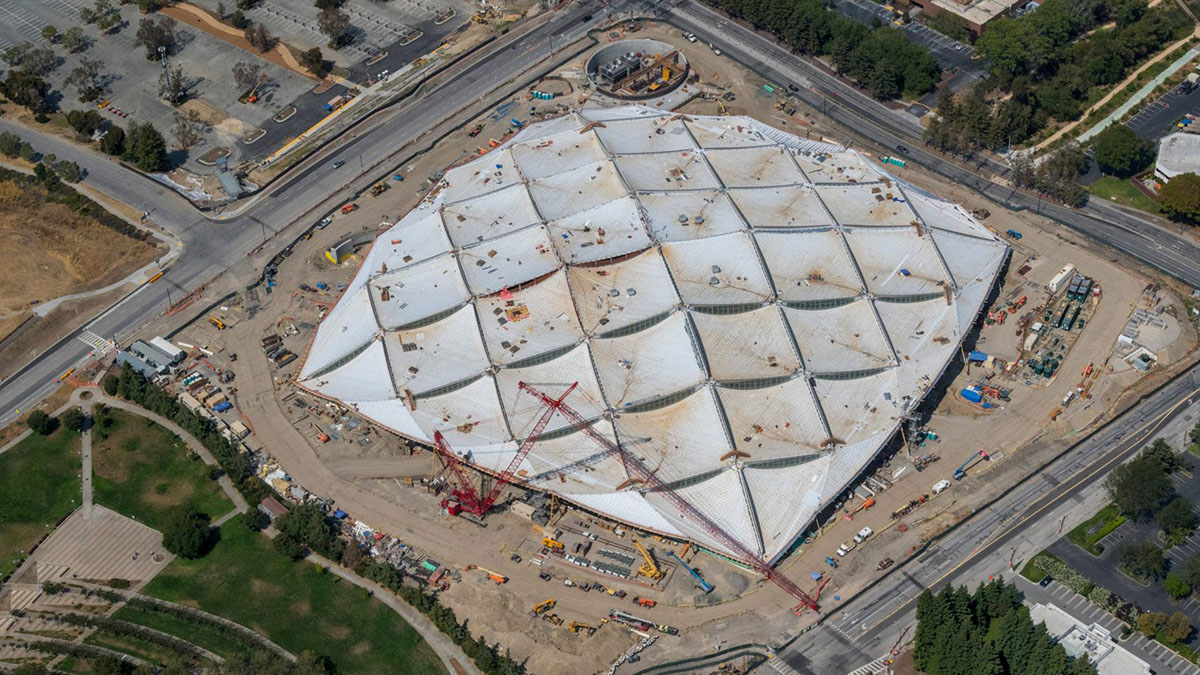 A series of new photographs have been revealed for BIG and Heatherwick Studio-designed Google's Charleston East campus, showing that their roof structures are in progress while one of them is already complete.
The new photographs have been released by The 111th, owned and operated by Pat and Julie Belanger, a company that specializes on aerial photography. The company has an office in the San Francisco Bay Area and their local flying areas include San Jose, Sacramento and the Central Valley, Northern California.
Currently under construction on a site in California's Mountain View, the Google's new campus will create a new home for the world's most innovative company and will feature a vibrant place for the town, protecting and enhancing the local habitat around it.
The new aerial images show the two roof structures of the campus - one of the roof of the structures (which the largest building of the campus) is almost complete with a flowing tent-like roof canopy, while the other two buildings' roof structures are still in progress.
The initial plans of Google campus were unveiled in 2015 and after the project has seen several revisions on planning the 316,000 square meter masterplan and difficulties with the city planning board, Google and Linkedin, a fellow tech giant company, swapped sites-allowing it to build out a cohesive corporate campus years earlier than anticipated under previous plans. After BIG and Heatherwick Studio revised plans early 2016, Google's new location was moved to Charleston East.
The latest plans of Charleston East campus sits on the 18.6-acre area, features a 2-story with 595,000-square-foot office building and the removal of approximately 160 trees, 100 of which are heritage trees.
New Google campus is built from a flowing tent-like roof canopy, and they all lightweight block-like structures, which can be moved around easily to provide new product areas.
Large translucent canopies cover each site, controlling the climate inside letting in light and air with trees, landscaping, cafes and bike paths weaving through these structures. BIG and Heatherwick Studio teamed up to design an innovative campus blurring the distinction between buildings and nature.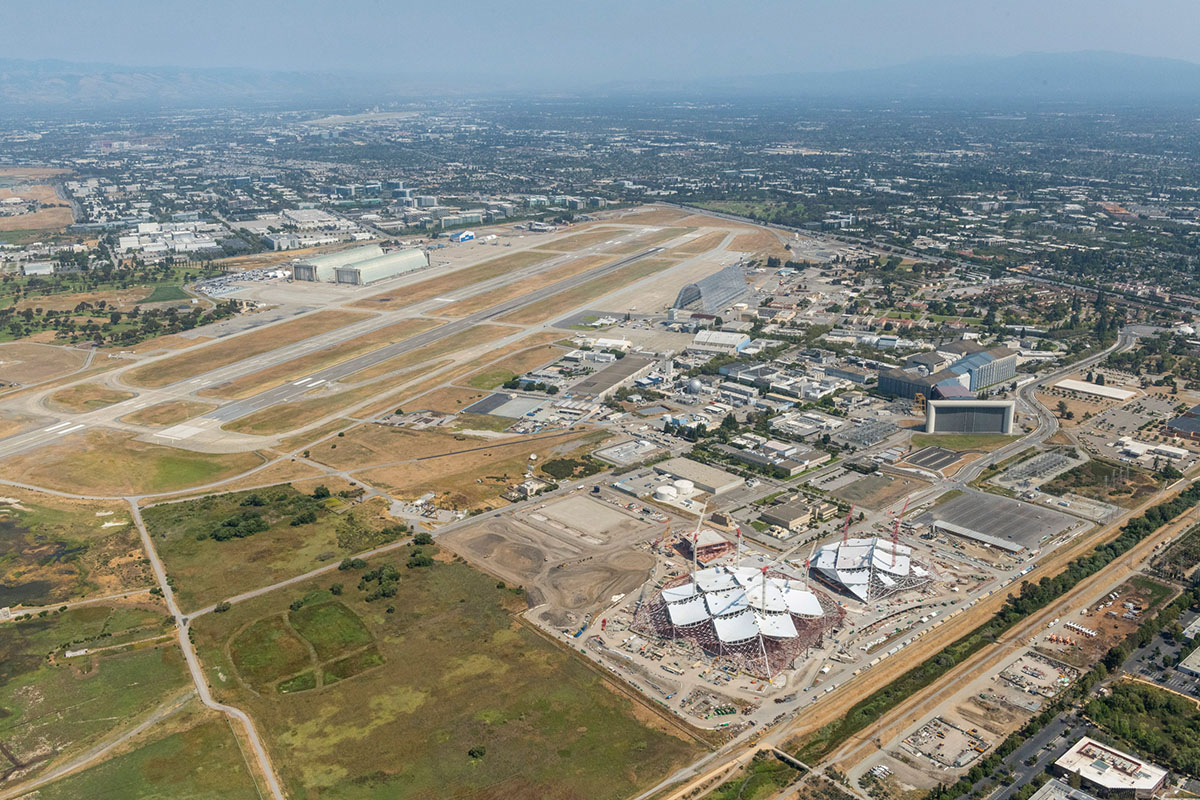 The new buildings feature a variety of open spaces creating family- friendly environment and forcing street-friendly design by adding lots of bike paths, and retails opportunities, like restaurants for local business.
The construction of Google campus is expected to last 30 months following approval by the Mountain View City Council.
''This project is about much more than just office space; it's about doing more with the local community as well,'' said Heatherwick Studio.
''We also hope to bring new life to the unique local environment, from enhancing burrowing owl habitats to widening creek beds. And we're committed to do everything we can to save energy—our recent agreement to offset our energy consumption in North Bayshore with renewable energy includes the development of this proposal,'' added Heatherwick Studio.
All images © The 111th
> via The 111th