Christophe Benichou designs a monolith dwelling with fragmented walls set within a desert
French architect Christophe Benichou has designed a solid and bold dwelling that features fragmented walls to incorporate different functions in it. Set within a desert, the project, named Sesame, is conceived as "an experimental and sensorial" piece, like Benichou's other project The Wall of Logs.
The cubic structure comprises a monolithic form but it is differentiated with walls that are pushed forward towards the desert to take light and strengthen its sculptural appearance in the desert.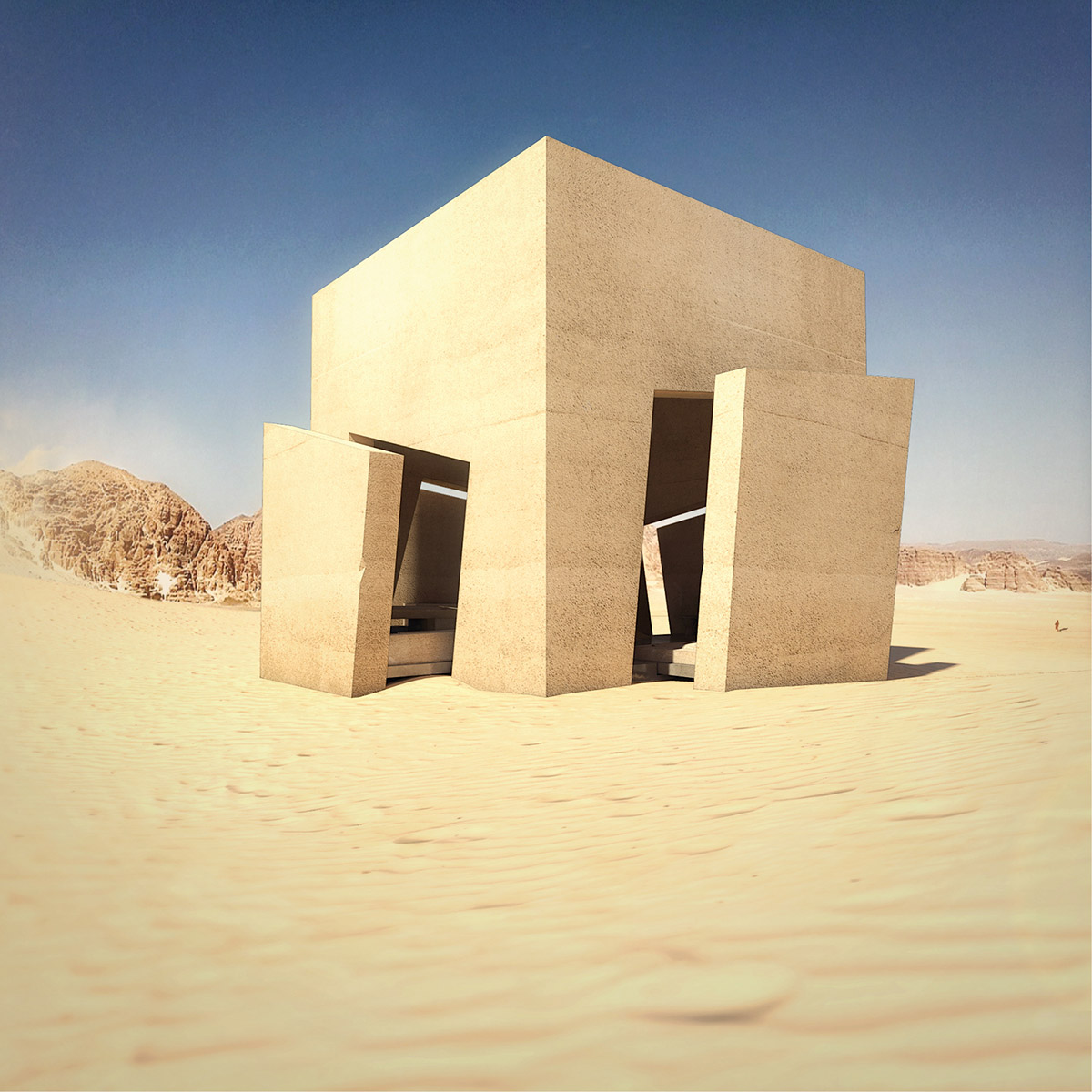 "Sesame is a solitary monolith in the desert. Split open and ajar, as if following an incantatory spell, it contains in its cavities the icons of domesticity," said the architect.
"Sesame evokes the ambiguity of a fixed or imminent movement, but also of an uncertain time, between ruin and contemporaneity," he added.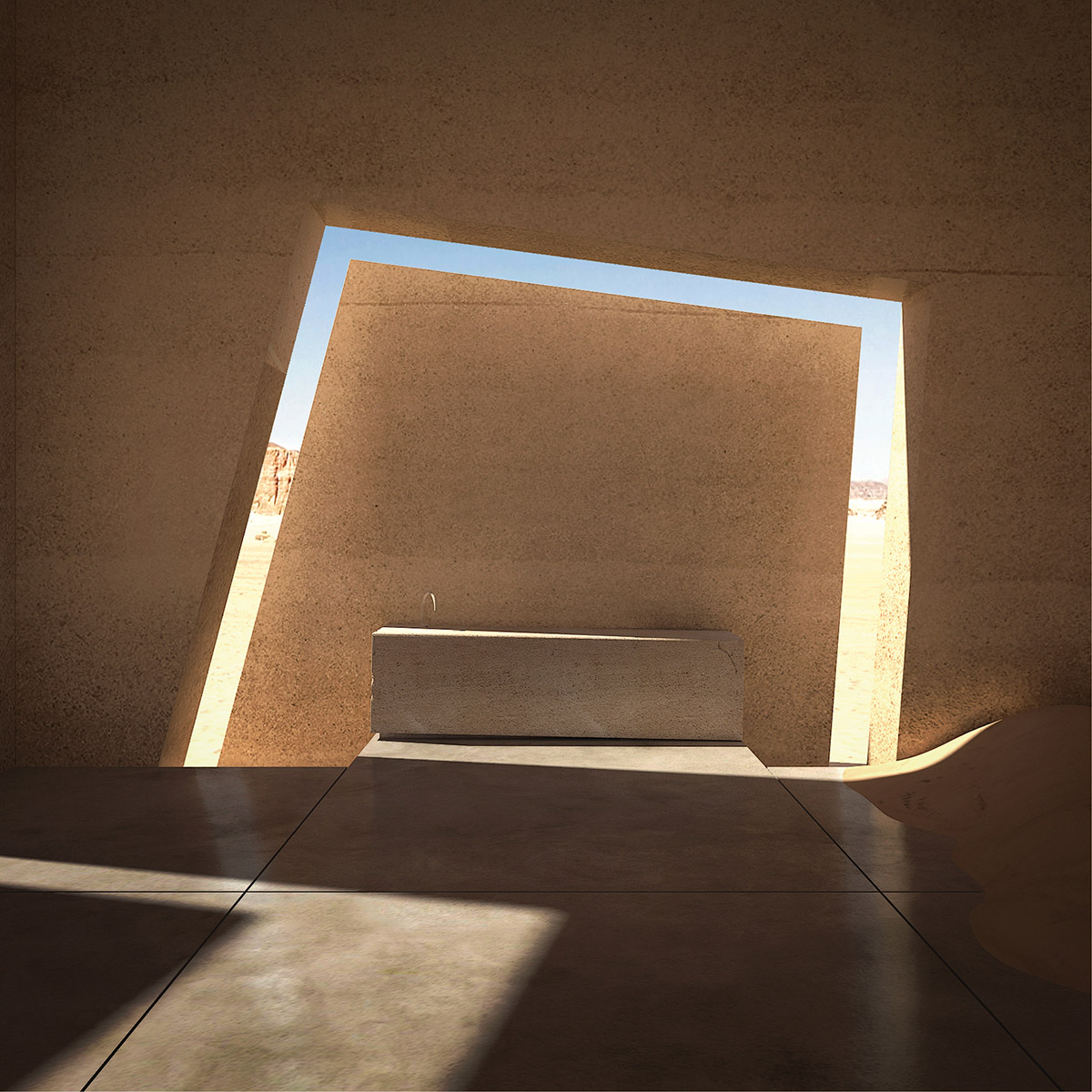 The interior of the dwelling is much more interesting, every wall has a different function to act. Staying in between softness and simplicity, Benichou's dwelling scheme shows how to live in simple spaces without any need of luxury or additional fixtures or furnitures by becoming a part of the structure.
"Sesame is a sanctuary of light and shadows, without any direct view to the outside: a place for introspection in the immensity," added the architect.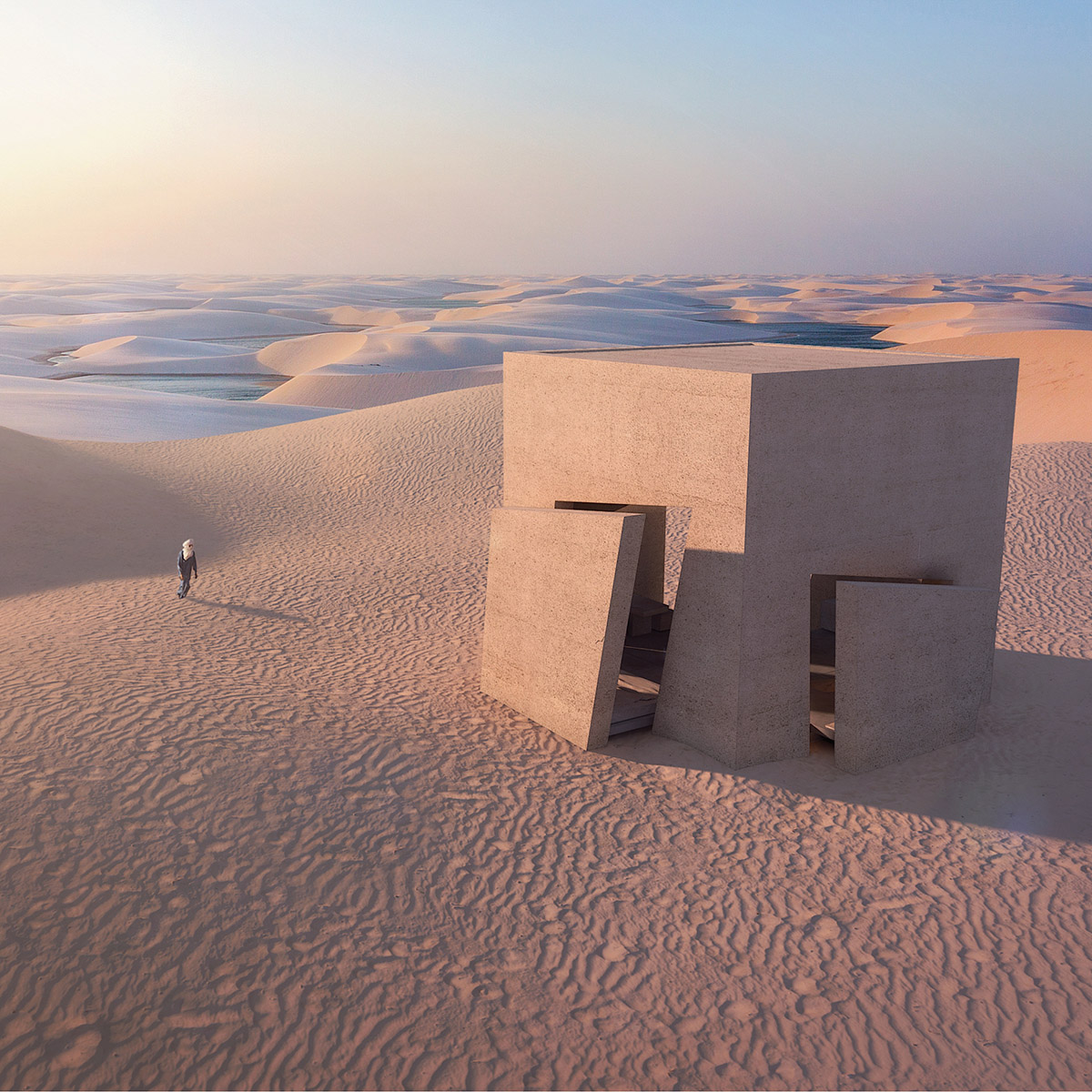 Plan of the Sesame
Christophe Benichou, running his own firm Christophe Benichou Architectures, is known for his "descriptive and sensorial architecture", Benichou is always interested in telling poetic stories over architecture that can create its own form in which passing through.
All images courtesy of Christophe Benichou Architectures