Christophe Benichou creates inhabitable space among a pile of wooden logs blocks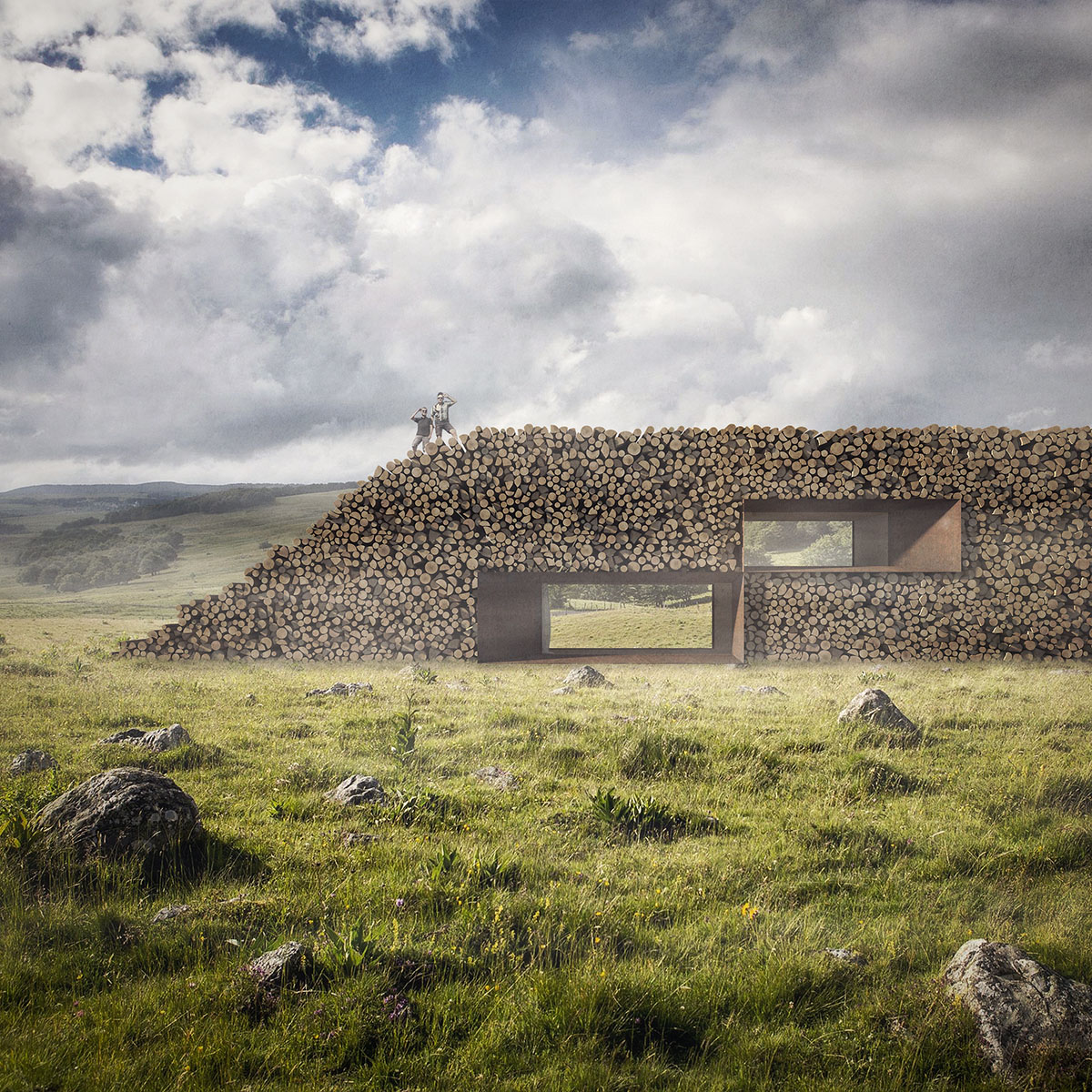 French architect Christophe Benichou has developed a concept for a simple shelter or inhabitable space that can provide a house to anyone in an idyllic landscape.
Named The Wall Of Logs, the structure is built from a giant wall that contains a pile of wooden logs blocks - but it forms a building that has mega windows being both a space and a façade element. Benichou's created this habitat concept during a hike on the Aubrac plateau in central France.
Christophe Benichou, who runs his own office Christophe Benichou Architectures in France, describes his approach "as a descriptive sensorial architecture" and he designs buildings "that are situated in their environment, a tell-tale achievement explaining what it stands for and what we are or wish to be."
The Wall Of Logs is just one of them that tries to be a building with a different sensorial experience. The structure, acting both a building and a facade or a simple wall, entirely offers an interesting experience that you might want to feel.
"The wall of logs" is a concept habitat born during a hike on the Aubrac plateau in central France. In these vast expanses where gentle slopes undulate to infinity, a pile of logs blocks the eye. It's a great wall in the landscape; a rampart, to perforate, to release the sight," said Christophe Benichou.
The architects designed two monumental windows within this mass. The structure also looks like a sculptural intervention in an empty field and if visitors come closer, then they understand that it is an inhabitable structure that they can live in.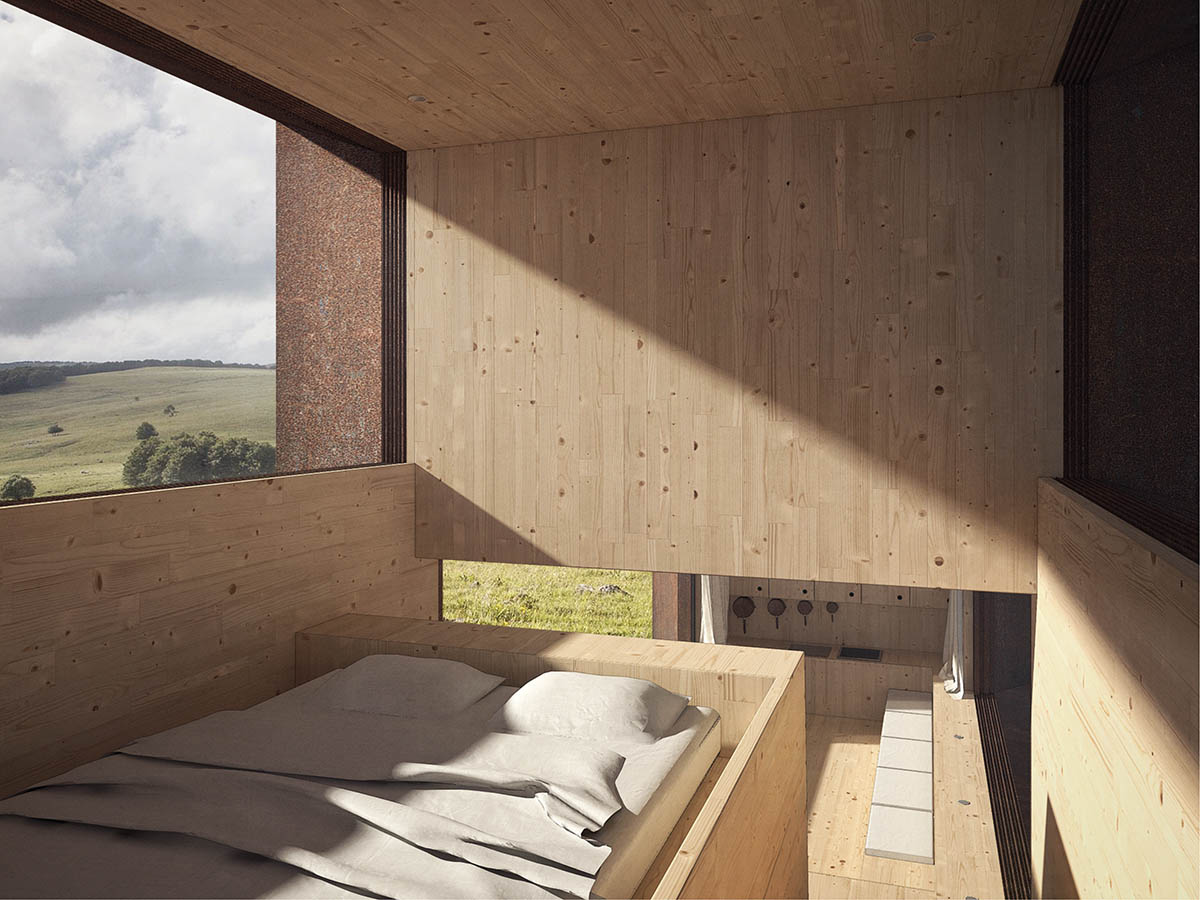 "Around them are located all the functions of a habitat that came to colonize the wall. A refuge in the logs," he added.
"Its heart of wood is wrapped in a thin bark of steel, concealing structure, carpentry and furniture, to offer two pure frames in the heart of nature."
Plan and section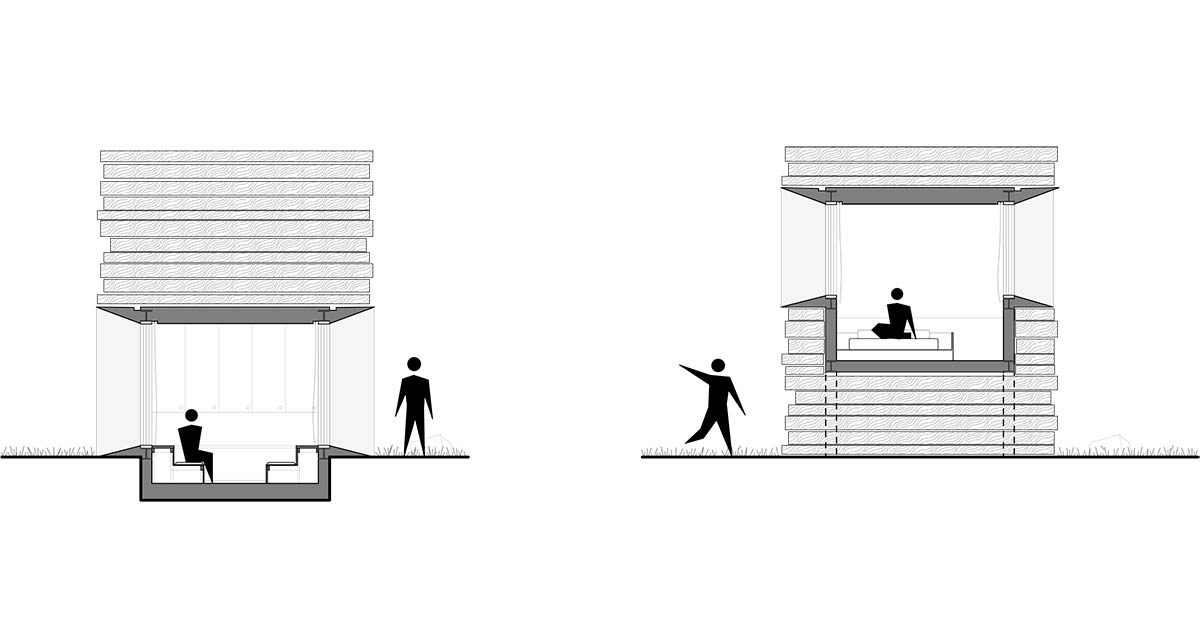 Cross-sections
All images courtesy of Christophe Benichou Architectures
Background image: P. Soissons