A new video explores the droneport's potential in East Africa and the Global South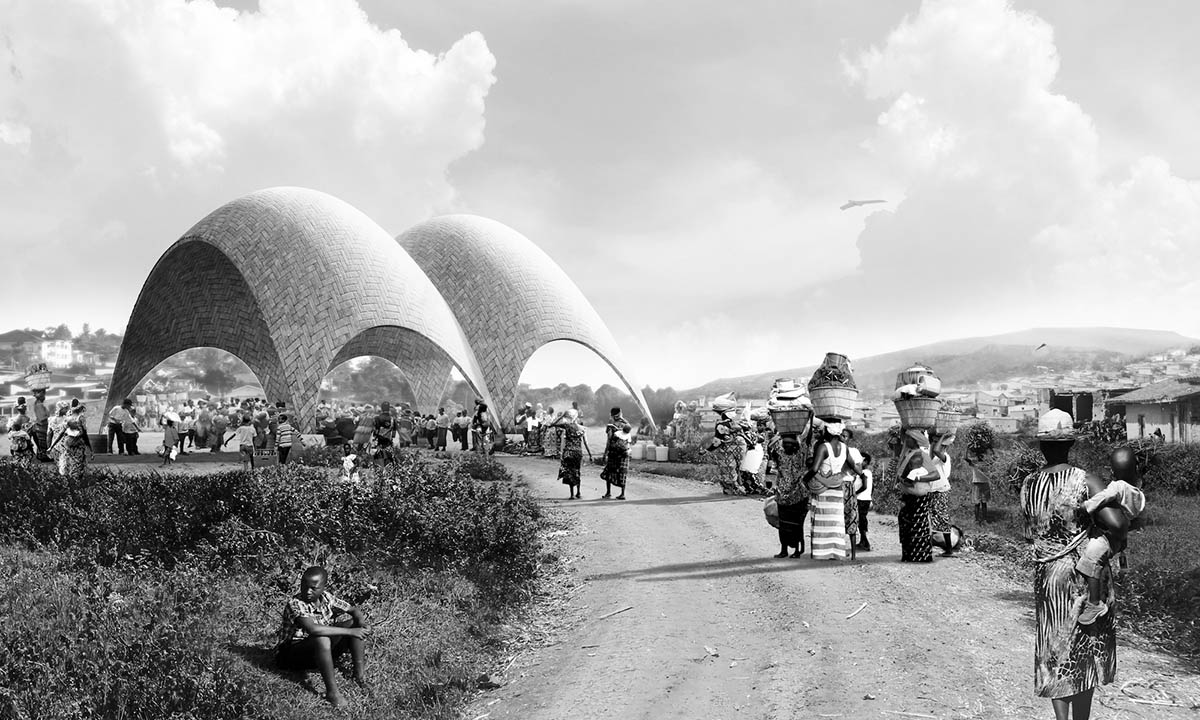 PLANE-SITE has released a new video exploring the droneport's potential in East Africa and the Global South, as part of AERIAL FUTURES series. Focusing on the potentials of the drone technology, the 5-min video, developed for AERIAL FUTURES: Lake Victoria Challenge initiative, delves into how drones are providing an affordable, sustainable and life-saving mobility solutions for remote regions.
East Africa's Lake Victoria basin, home to 35 million people, is the most densely populated rural area in the world. Yet the prohibitive cost of road and rail transport impedes mobility, meaning that cargo, medicine and blood packs often cannot reach those who need them most.
AERIAL FUTURES is a joint force with the Lake Victoria Challenge, a World Bank initiative, to examine the potential for drones and their associated architecture in Tanzania.
The Lake Victoria Challenge is set to hold its first-ever flying competitions in Tanzania's Mwanza Region in November 2019, with each competition designed to address a particular mobility challenge in the region. A symposium and expo will follow in December. The Lake Victoria Challenge invites global technologists, health and transport experts, local African government and policymakers to together effect change.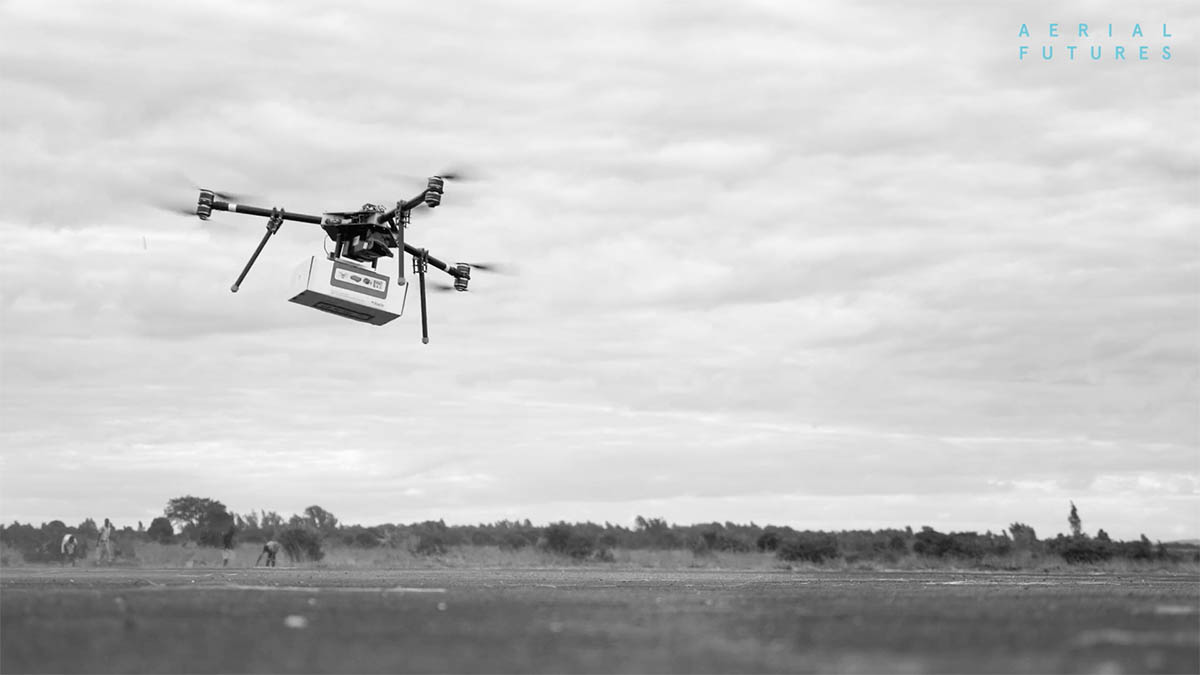 AERIAL FUTURES: Lake Victoria Challenge, of which this video is a part, looks at the emergent architectural typology of the droneport. As hubs for transportation, a droneport will become a vital part of every community.
Yet beyond the facilitation of drone landing and takeoff, droneports also provide long-term opportunities for growth and development in East Africa. Serving a civic function, droneports could also feature fabrication labs and makerspaces, e-commerce facilities, marketplaces, phone charging points and public plazas. These hyper-local spaces would serve the communities around them in unprecedented ways.
The immediate impact of a safe and efficient drone network on healthcare will be bolstered by longer-term economic impact. Young Africans are three times more likely to be unemployed than older adults, and in an effort to address this, a new and future-oriented mobility economy in Mwanza, centered around a droneport will improve access to technology and boost entrepreneurship.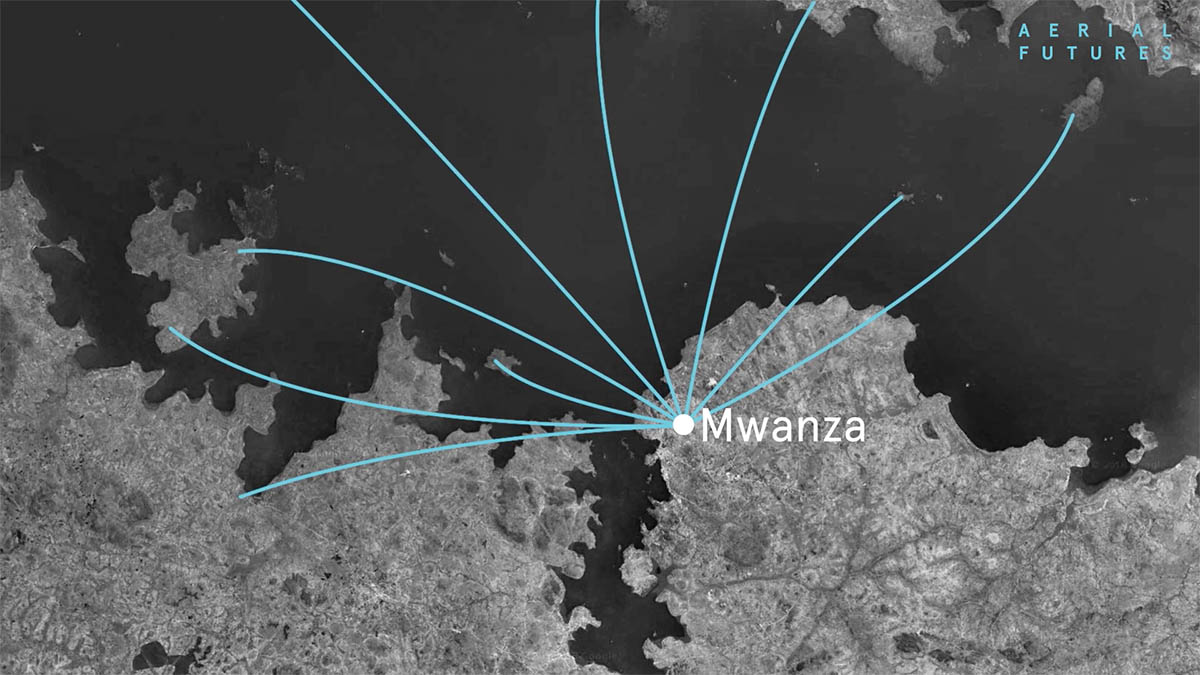 This short film launches in the run-up to the next public AERIAL FUTURES event, taking place on Thursday, April 25 at Harvard GSD, Piper Auditorium, 48 Quincy Street, Cambridge, MA.
This edition, entitled The Third Dimension, shifts focus away from the rural Global South to examine a very different context. AERIAL FUTURES: The Third Dimension will examine the emerging concept of Urban Air Mobility (UAM), asking how urban skies will be opened up with autonomous flying vehicles in the years to come. Speakers include Olivier de Weck (MIT AeroAstro), Flavier Leo (MassPORT) and more.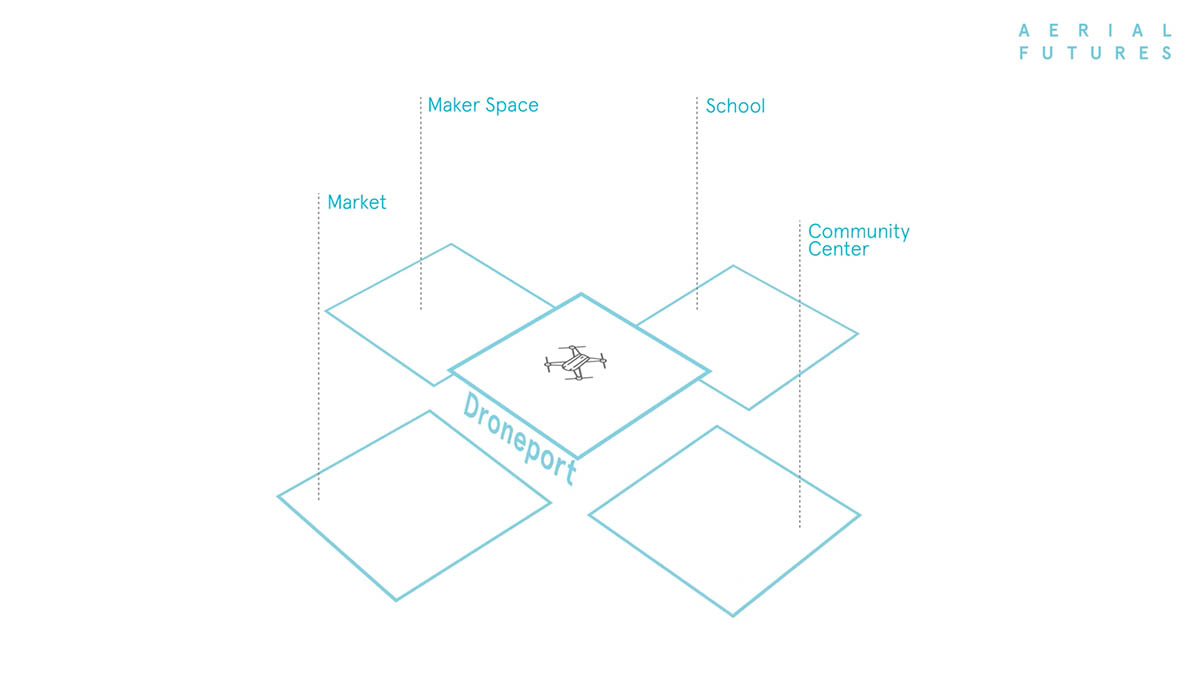 Top image © Jonathan Ledgard and Norman Foster
All images courtesy of AERIAL FUTURES
> via AERIAL FUTURES