BE Architecture completes concrete Mermaid Beach Residence on a surf beach of Queensland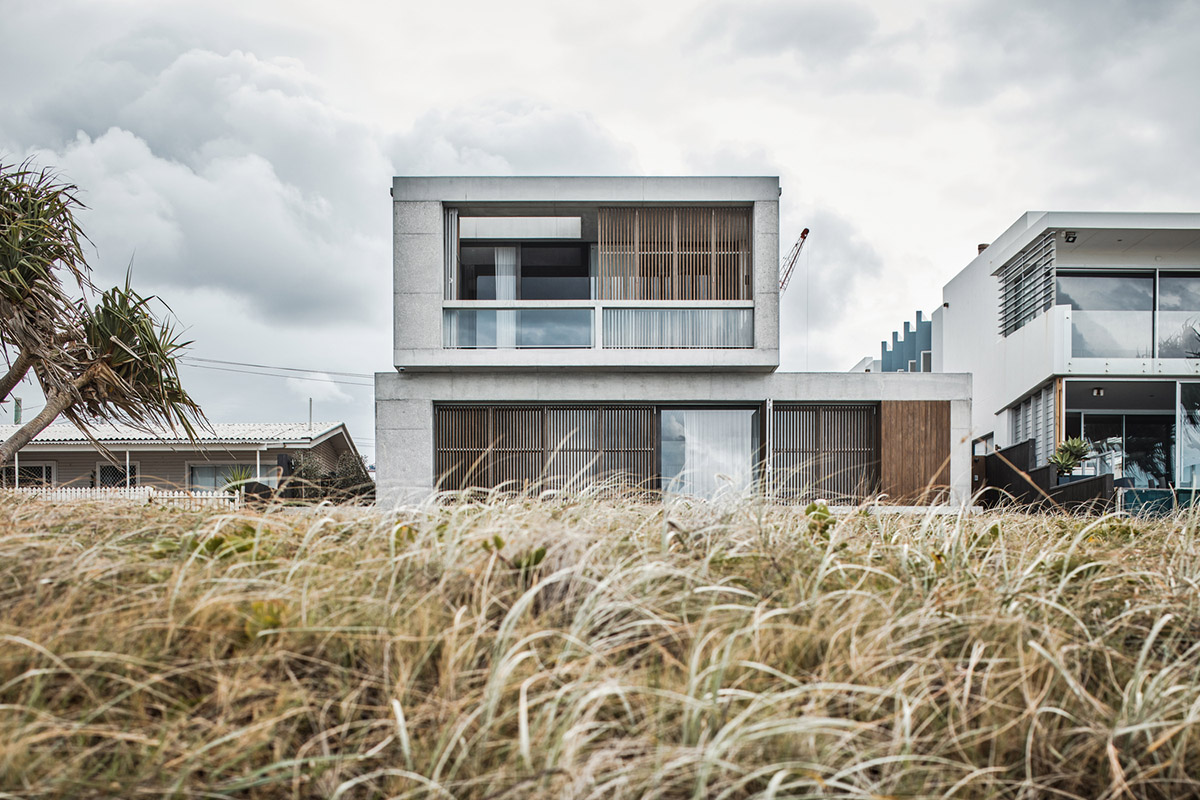 Australian architecture firm BE Architecture has completed a new family house situated along a surf beach in Queensland, Australia. Named Mermaid Beach Residence, the house shows an elegant combination of exposed concrete and wood in a balanced manner. The two-storey house is comprised of two elongated volumes that overlap each other.
Covering a total of 500-square-mete area, the architects worked closely with the clients to adapt to the climatic conditions of the context, such as by offering the addition of timber shutters on the external windows to protect against the sun and weather conditions.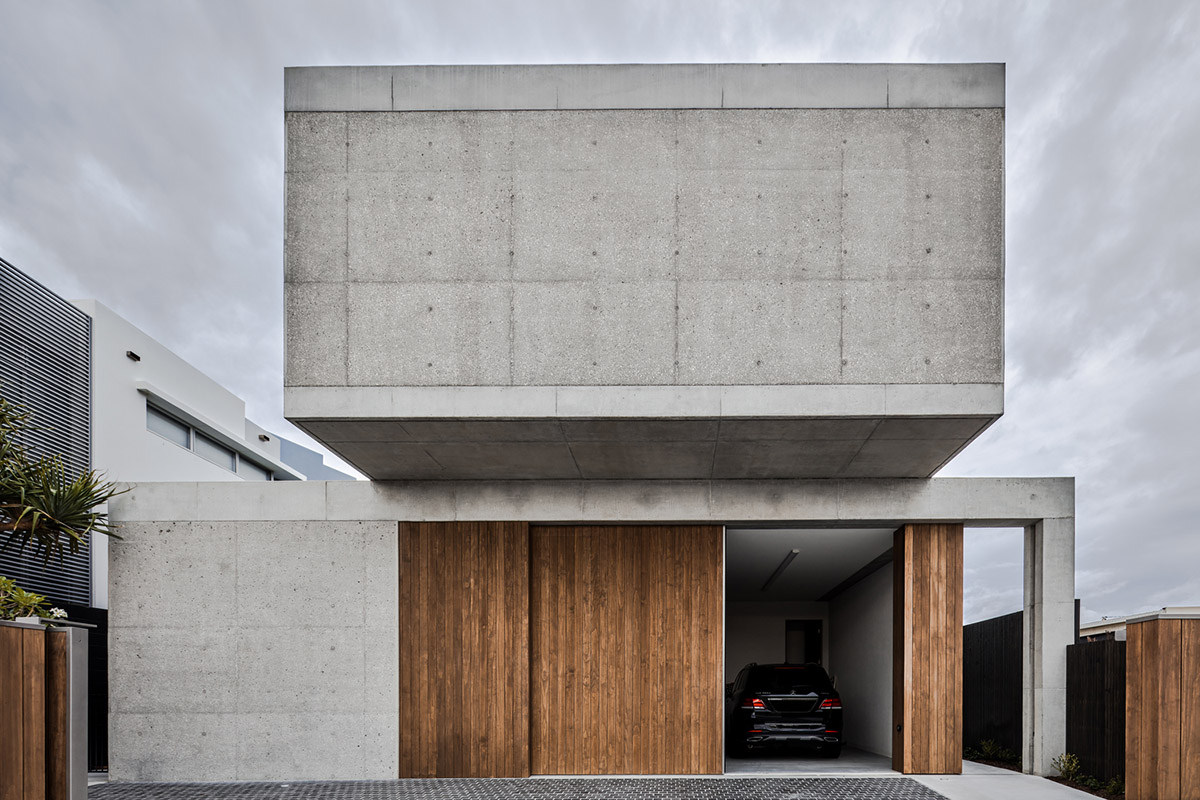 The use of wood material is also perceived in the interior spaces, like for the library space and the kitchen, which is again balanced with concrete material softly and creates a smooth transition between the materials.
The house includes a central, north facing internal courtyard, which allows the occupants to enjoy the outdoors even when the ocean winds pick up.
"The design gives little away at the front, presenting a façade composed of smooth off-form concrete and textured concrete as a face to the roadway," said BE Architecture.
"The textured concrete is created through a technique called 'scabbling' which involves grinding back the skin of the concrete to expose the aggregate by hand with a specialist impact drill."
The concrete façade is punctuated by timber panels to protect the windows from the harsh Queensland sun, and the building from storms.
Facade from the streetscape
"The central internal first-floor courtyard required careful consideration and was designed to create controlled views that look at the built form of neighbouring properties," explained the architects.
A suspended concrete beam above the pool in the central courtyard on the edge of property becomes a focal point for occupants in this area, rather than on the neighbouring structure. This has been a successful technique we have also used on other projects to make unwanted views recede.
A great deal of attention was paid to ensuring the building was sustainable and included the following natural methods; solar power and solar hot water system, cross flow ventilation, double glazing, garage prewired for battery powered car, no west facing windows, and operable timber screens among other various sustainable building techniques.
The family kitchen opening out onto the beach
The interior palette is simple; concrete, stone, and timber, which is reflective of the client's appreciation of minimalist Scandinavian design, and desire for simplicity and uncluttered open spaces. The house was deliberately designed to be connected to the beach and ocean, which is part of the occupants' respective daily routines.
Alternate view of the central pool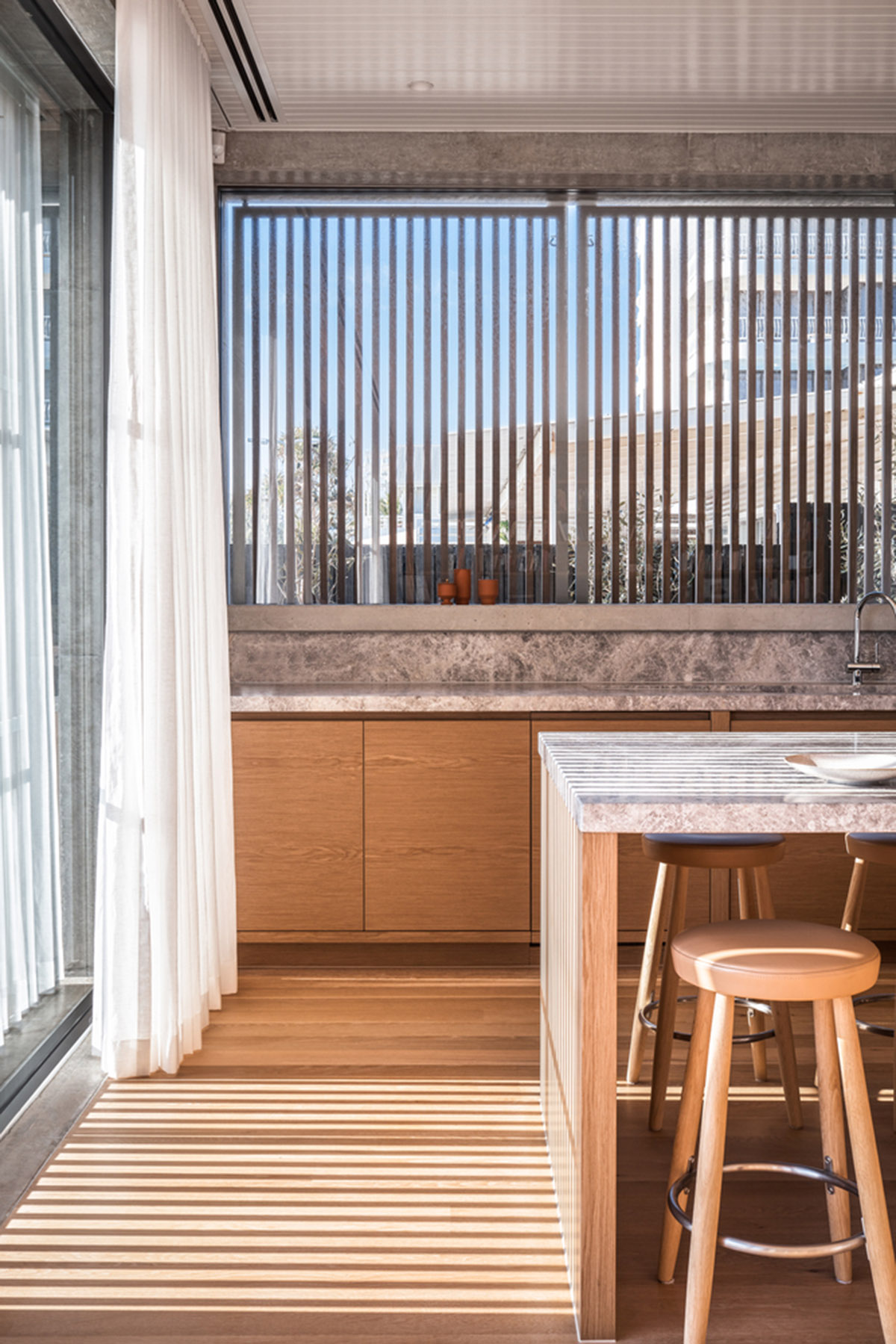 Kitchen details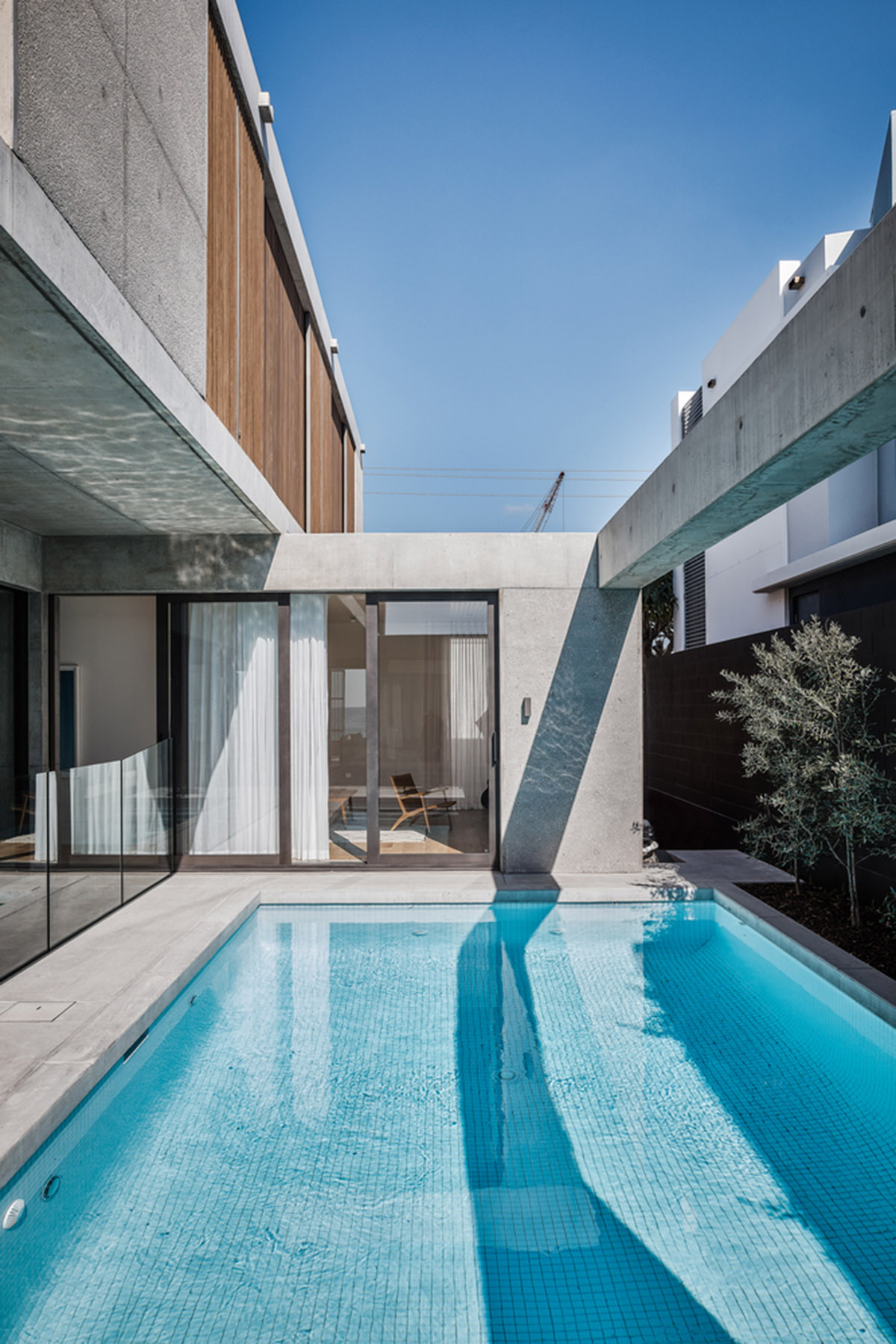 Main family living room
Ensuite opening out onto the terrace
Skylights at the top of the staircase draw light downwards into the house
Ground floor plan
First floor plan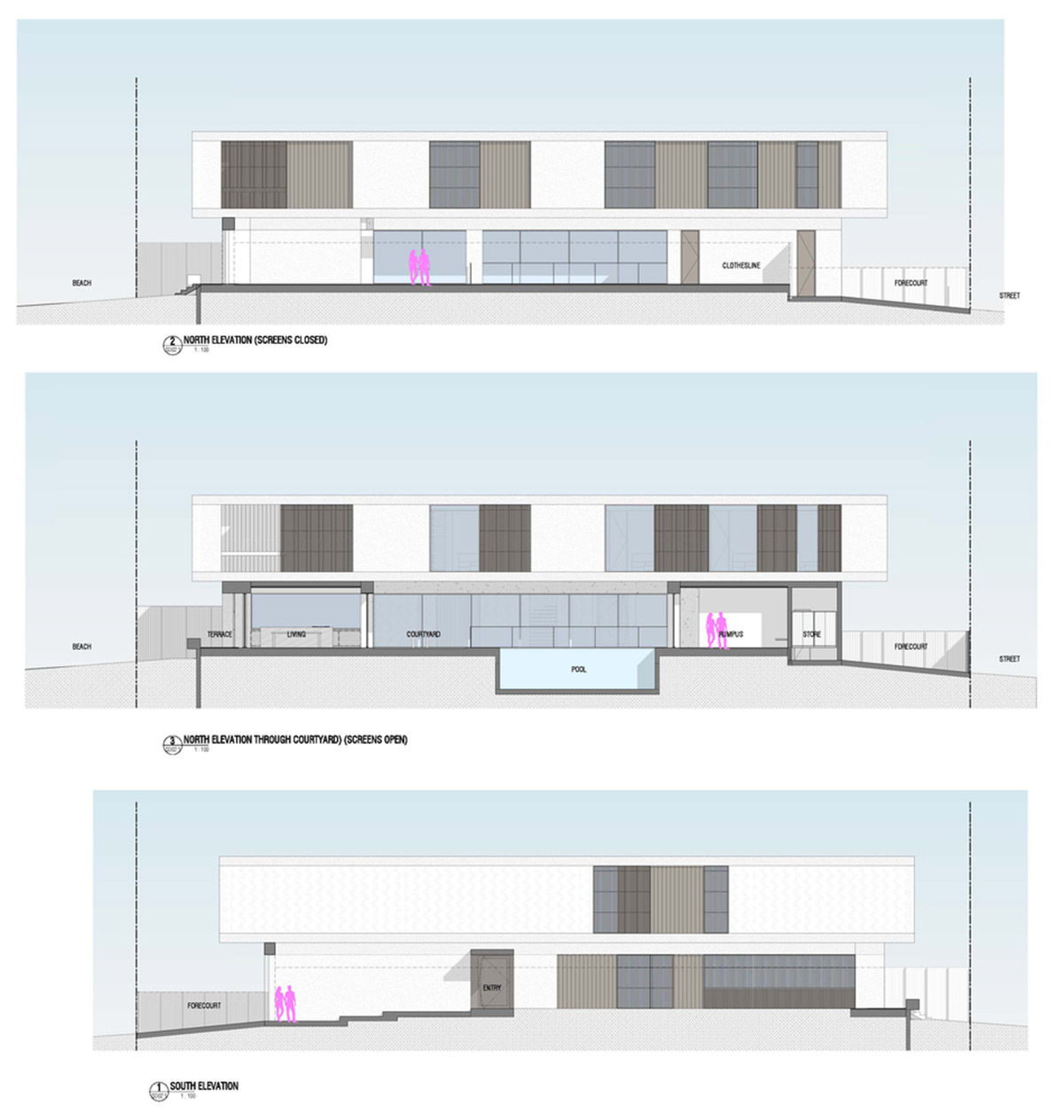 Elevations
Elevations
Elevations and interior perspectives
Project facts
Architect: BE Architecture
Location: Mermaid Beach, Australia
Lead architects: Andrew Piva, Broderick Ely, Jon Boucher
Area: 500 m2
Date: 2019
All images © Andy McPherson
> via BE Architecture