WOWOWA Architecture renovates a Victorian house with a scalloped extension in Melbourne
WOWOWA Architecture has renovated a Victorian house in Melbourne with a scalloped brick façade and added extension to provide more flexible space to the rear, whimsically drawing a fortified silhouette in the sky.
Named Tiger Prawn, the architects added a zig zag formed building in which its façade was reinterpreted from the original. The building, carrying the traces of a classical Victorian house and featuring a zig-zag (almost scalloping) brown and gold brick façade, was simply translated into a scalloped extension.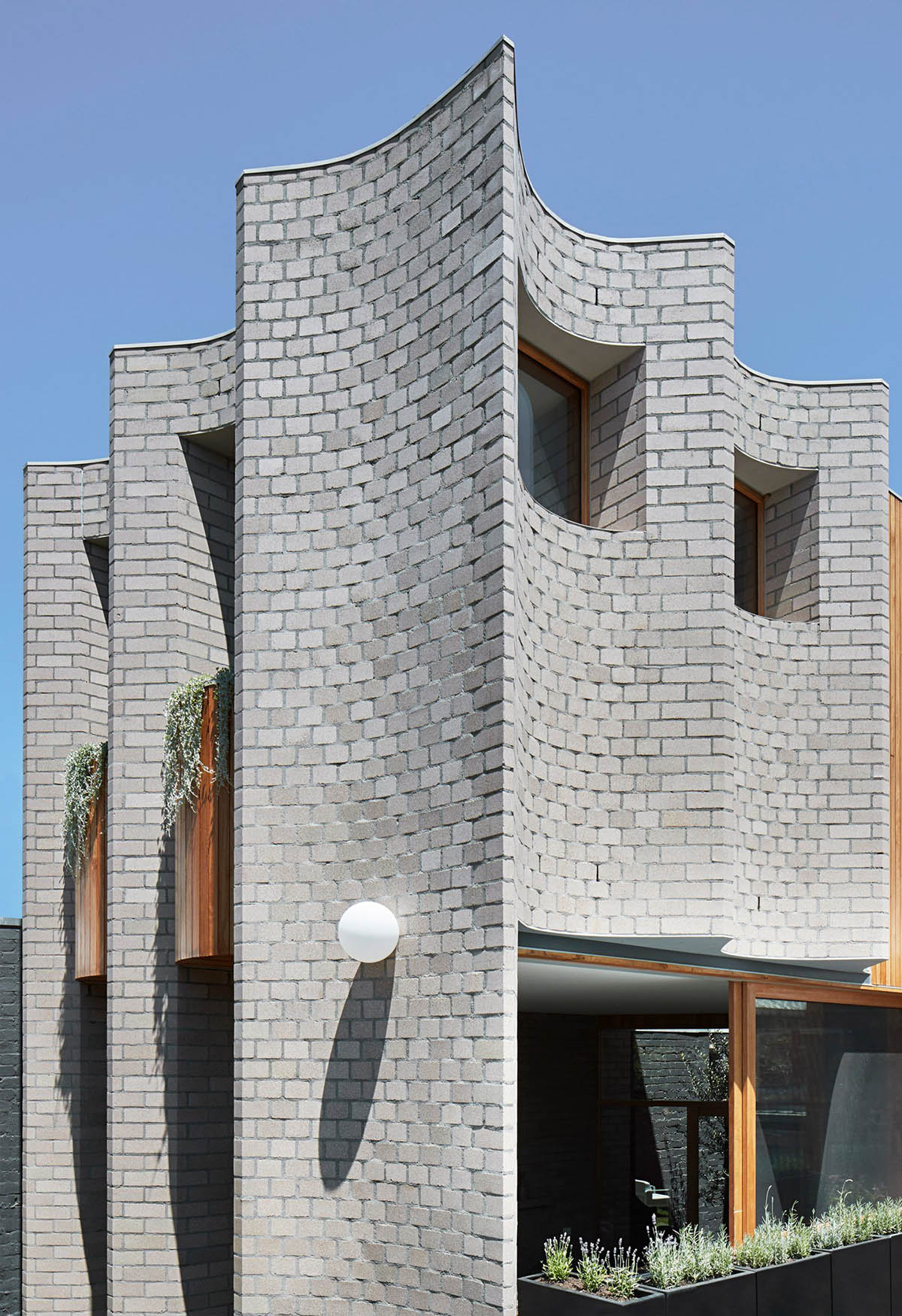 "Glorified in architecture forever, the humble tiger prawn becomes a two-pronged deity for this Fitzroy North, Melbourne renovation," said WOWOWA Architecture.
"What started as a nickname for the brown & gold Hawthorn brick frill pattern typically adorning the apertures of Victoria Terraces – "Tiger Prawn typology" was embraced by the then new clients who sought out WOWOWA for the coining."
"In the spirit of cohesion & reinterpretation of the existing visual language, the weightiness of the bricks was critical," added the firm.
The sculptural silver form exaggerates the verticality of the gesture as it whimsically draws a fortified silhouette in the sky – a man's home is his castle after all.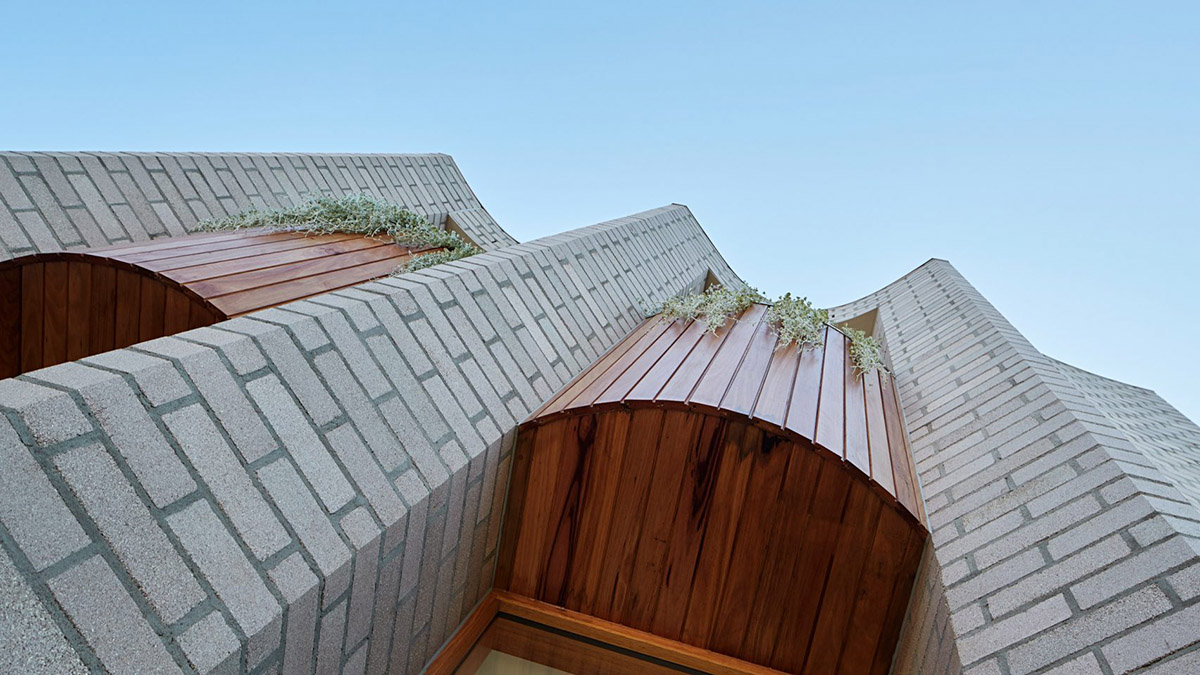 The building can be seen as a perfect combination of old and new, but in different and more playful ways. While minimalism reaches top, the flexibility of interior spaces are kept as high as possible.
In the interior spaces, the dominancy of wood material and brick and the height of spaces with surprising corners catch the users attention, while providing usable spaces for every corner.
"The sculptural complex geometry of our form is derived from standard bricks cleverly laid too – squint, header and cant bricks. The playful nature of the weighty vertical scallop gestures are not only as grounded and powerful as the front but use it's own solidity and curvature to express depth, a sense of relief and deep reveal windows for shading - poetic harmony at its best," explained WOWOWA Architecture.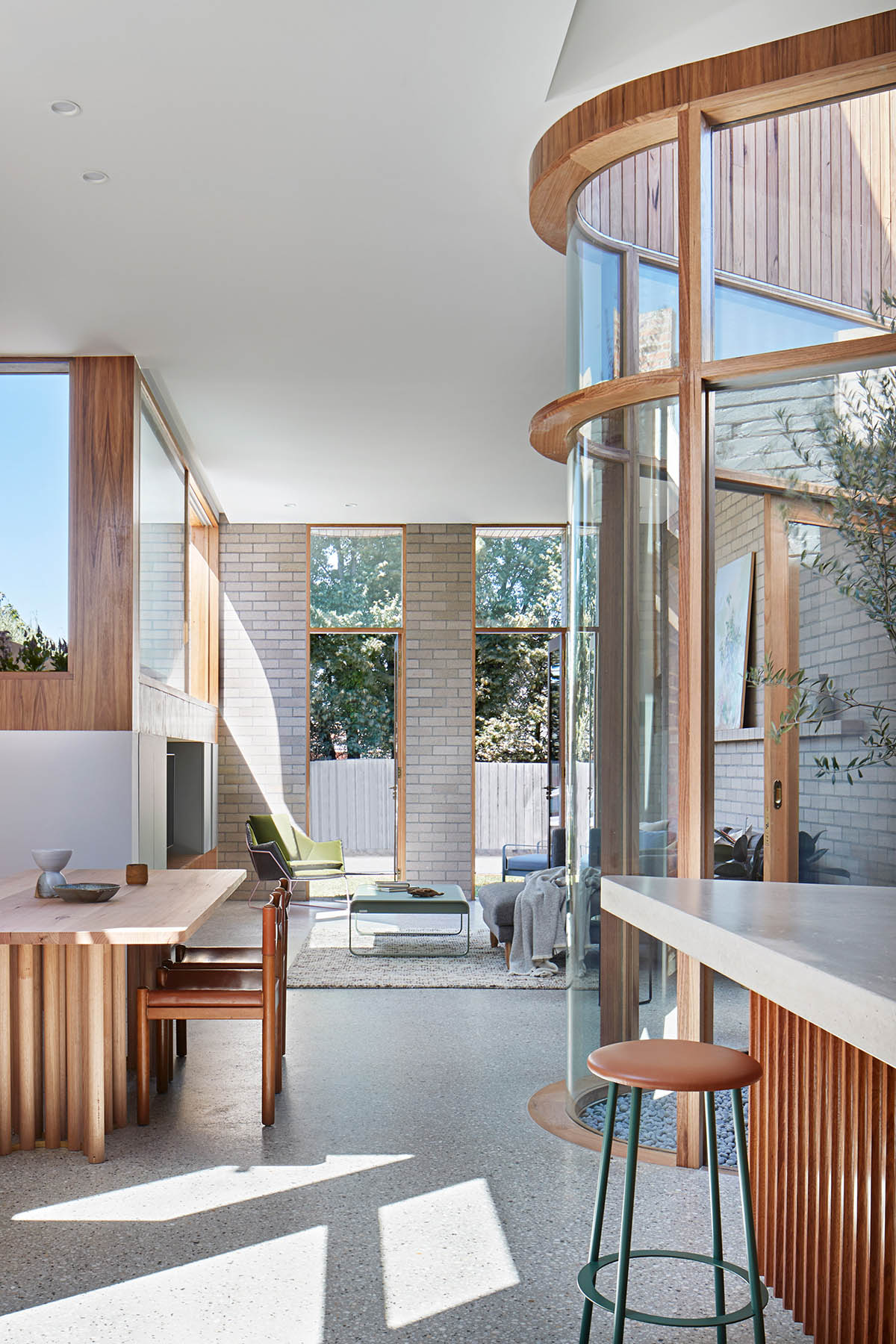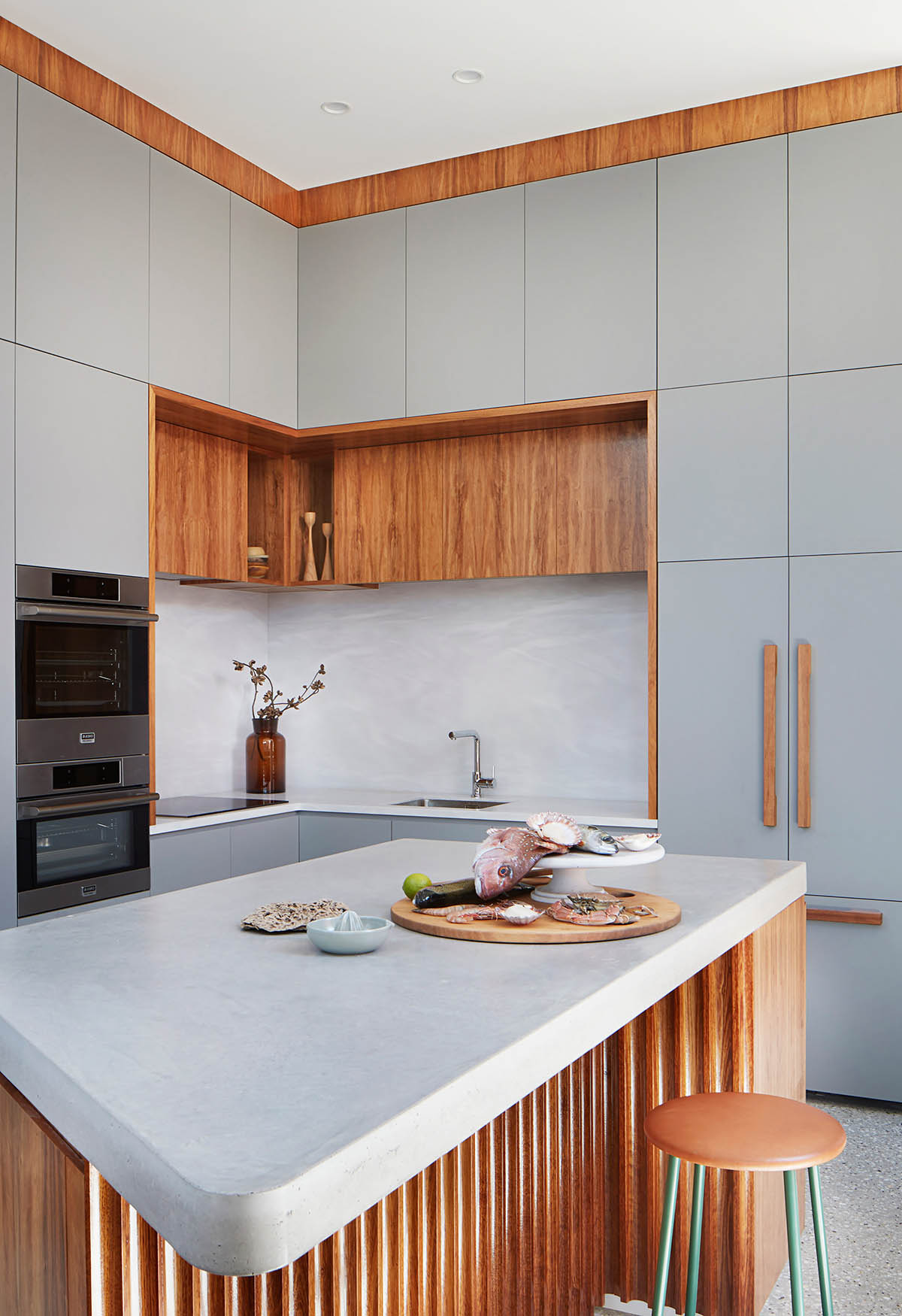 Axonometric drawing
Ground floor and first floor plan
All images © Shannon McGrath
> via WOWOWA Architecture