The New Interface Headquarters Building by Perkins+Will Opens in Atlanta
The new interface building, designed by Perkins+Will, aspires to set a new standard for commercial buildings that provide its occupants healthy, productive and positive workspaces. Rooting from the companies' "Factory as a Forest" philosophy, the new "Base Camp" at Atlanta, Georgia as interface employees call it take its cues from the natural ecosystems.
From the exterior expression to its spatial and interior organization, from its floor planning to its mechanical systems, the new headquarter building aims to embody all aspects of nature.
The building is wrapped with an exterior sheath that depicts the Piedmont Forest. The interior spaces are light-filled, and planned as open floor working spaces. Indoor walking path provides occupants the ability to have physical activity while meditation and wellness rooms add to Interfaces mission to protect its employees' wellbeing.
The 1960's office building now has been transformed to an urban oasis for interface employees. Chip DeGrace, VP Workplace Applications at Interface provides her view of how building effects the people working inside as: "Every day we get to see how [our employees, global associates, and customers] are better able to connect, collaborate, and discover design inspiration."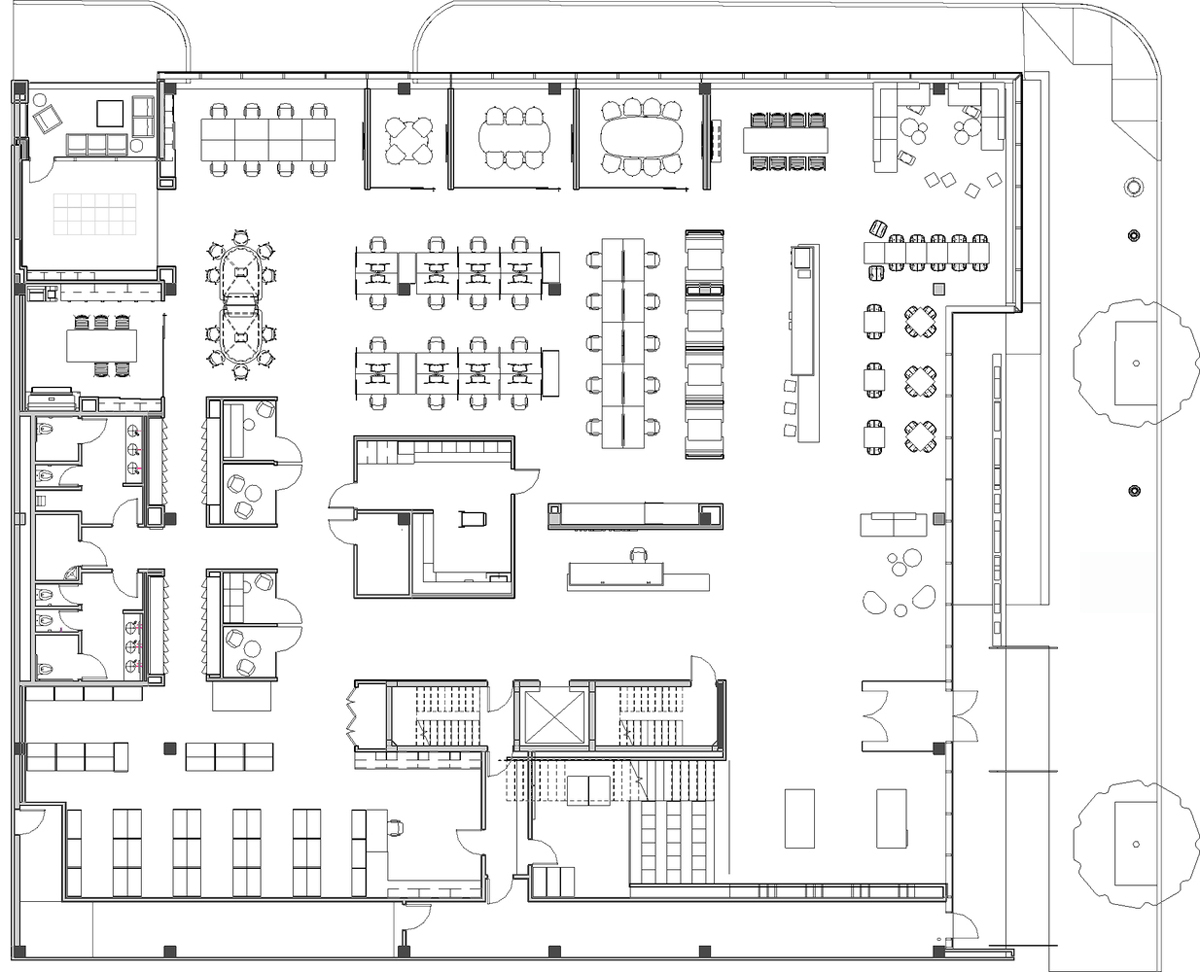 1st floor plan. Image courtesy of Perkins+Will
Image courtesy of Perkins+Will
The design takes the notion of biophilia to heart. Nature, is a primal need of people. Therefore, the building provides three different "ecologies" as its design principle. These three sections, called the Cave, the Forest and the Bluff, serve different functions and provide unique experiences. The Cave serves as the parking garage, and houses 15,000 cisterns for rainwater storage.
The Forest is 3 floors of flexible workspace for both collaboration and private time. The last and the highest space on the building is the Bluff, part penthouse and part green roof terrace. This area provides place for downtime and views of Atlanta. Throughout the building, employees can use the whole building as their office. Wherever and whatever way they feel more successful and productive, employees can choose researching at sit-stand desks, brainstorming on the roof deck or convening in a conference room.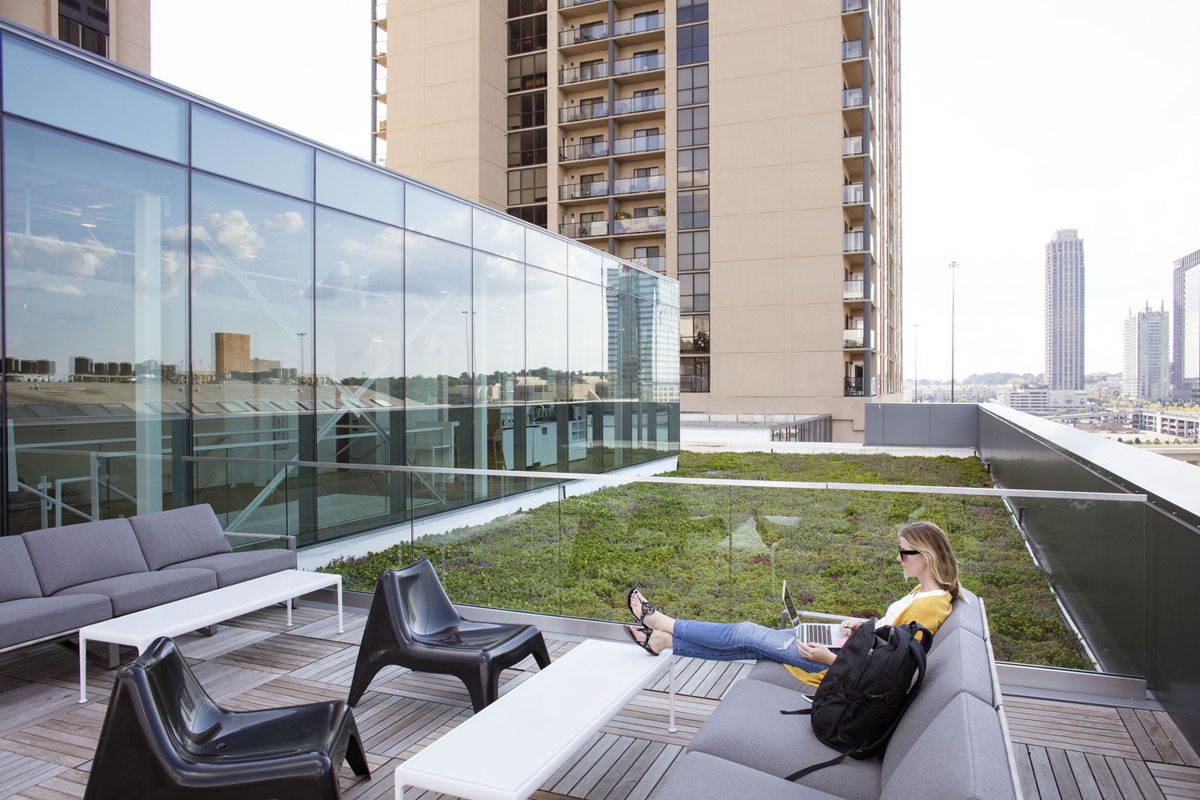 Project facts
Architects: Perkins+Will
Location: Atlanta, Georgia, United States
Client: Interface Inc.
Program: Institutional Buildings
Size: 40000.0 ft2
Status: Built
Manufacturers: Buzzispace, Coalesse, Haworth, Interface, Knoll, Steelcase, Flor
Collaborators: STSD, Parkside Partners, Integra, Choate Construction, Jones Lange Lasalle
All images © Bruce Quist
All drawings © Perkins+Will
> via Perkins+Will