Bowlus Road Chief introduces new experience in a super-luxury aluminum travel trailer
The Bowlus Road Chief, a brand of luxury Travel Trailer in California, has created a super-luxury and streamlined modern-style Endless Highways travel trailer. Fusing art and technology in a small place can be sustainable for all travelers, the new travel trailer, named Endless Highways offers the ultimate luxury aluminum travel trailer for those who crave it all.
Endless Highways is one of the two models The Bowlus Road Chief offered for now. The other is called "On The Road", which is the perfect adventure companion for small families and singles.
As the industry leader with the most advanced technology, the Bowlus Road Chief's high tech design is further elevated by more than two dozen luxurious and exclusive features and accessories. An exquisite manifestation of freedom, technology, and design, the Endless Highways ensures that travelers' adventures are only as limited as their imagination.
Endless Highways reaches 26' length and it includes 4 sleeping places, wc and shower, a spacious, modern galley with stainless steel counters, sink & storage. The travel trailer reaches 3,300 pound aluminum lightweight that might be pulled by a Tesla X, or SUV Hybrid.
Endless Highway's lithium-iron-phosphate battery and 120-watt solar panel provides the maximum efficiency for long travels. Tesla X owners love the Road Chief for a true earth-friendly approach to camping.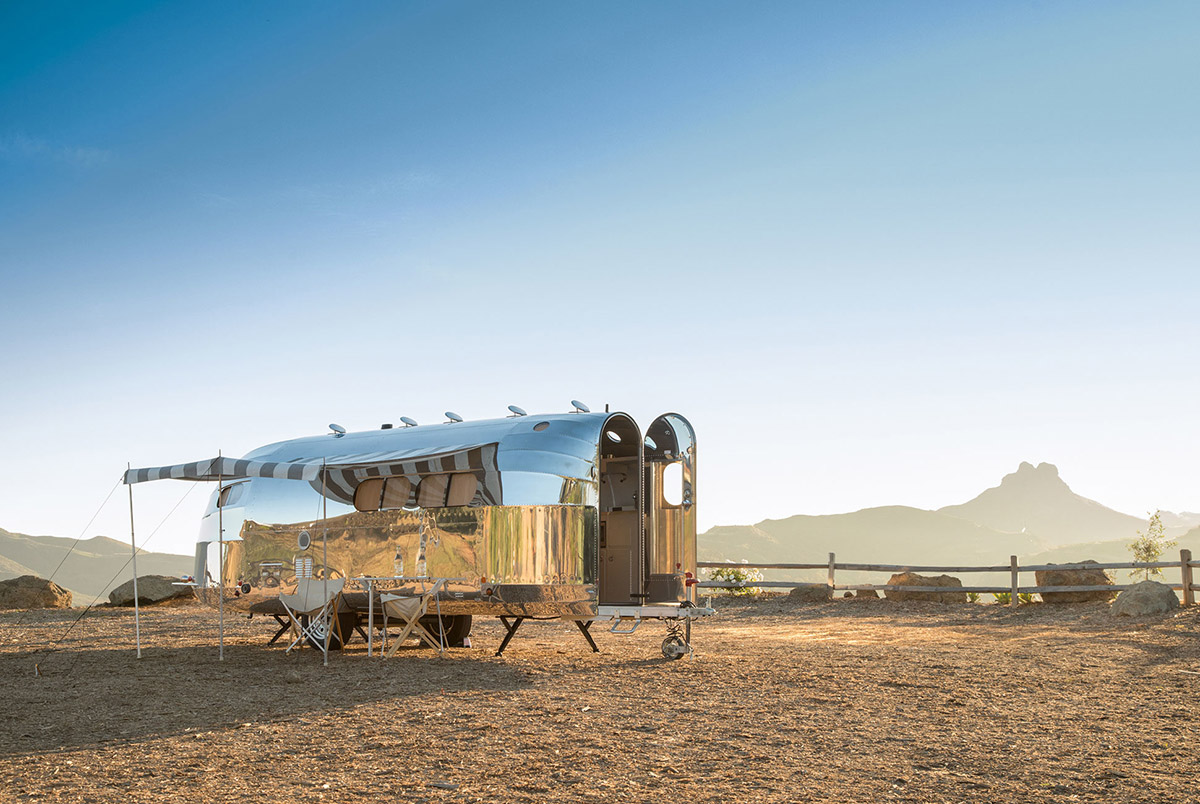 No matter where you go, you know your privacy is respected and your information is secured. It features a cellular booster, cell enabled router and private wifi network. Endless Highways' signature door system ensures total privacy within the Road Chief, as well. The bedroom, bathroom and main cabin can become their own separate spaces.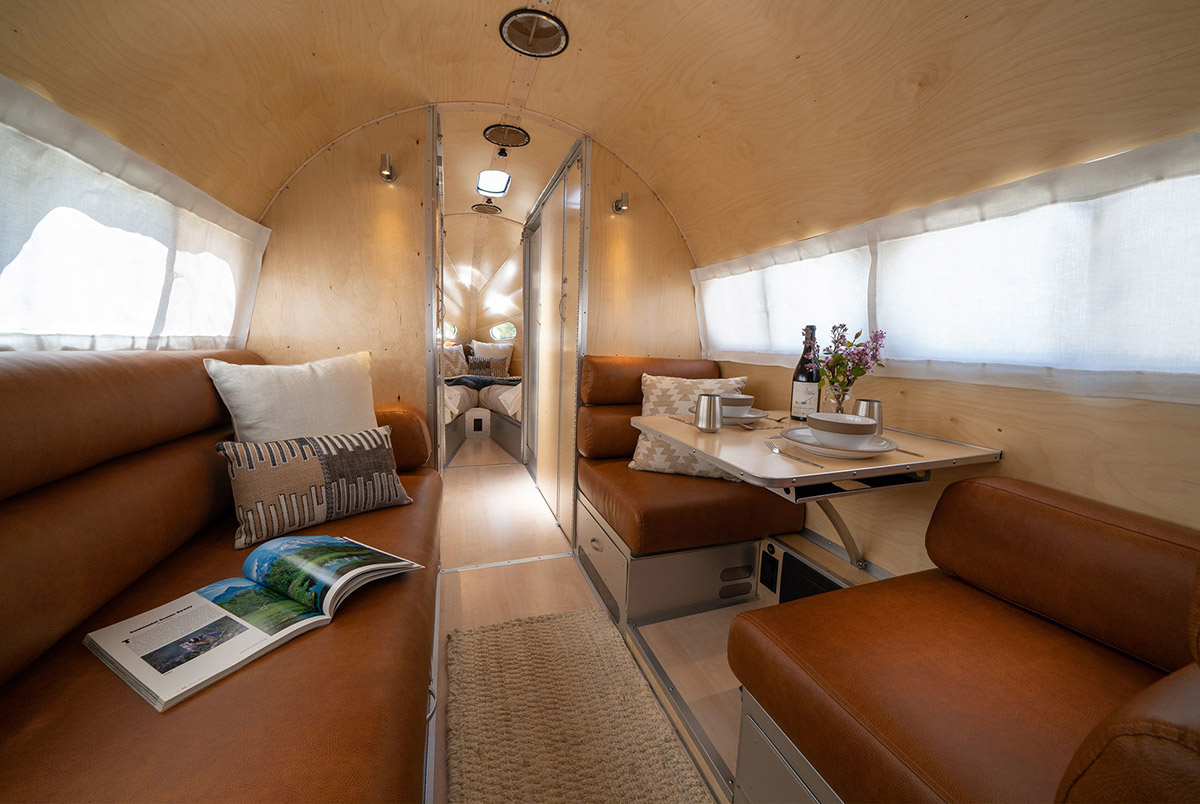 Travelers can run the A/C for up to four hours off grid. The entire system can be managed remotely. Indulge in dozens of silent heating settings along with our signature heated floors. Additionally, you can revel in continuous hot water.
A spacious, xen-like bedroom converts from two twins to an incredible king so you can accommodate all your travel companions. The hotel-style en suite bathroom makes traveling to events like Monterey Car Week and the Kentucky Derby a five-star experience. The main cabin has dining for four. The Endless Highways is your stunning exploration guide to elevated escapes and adventures.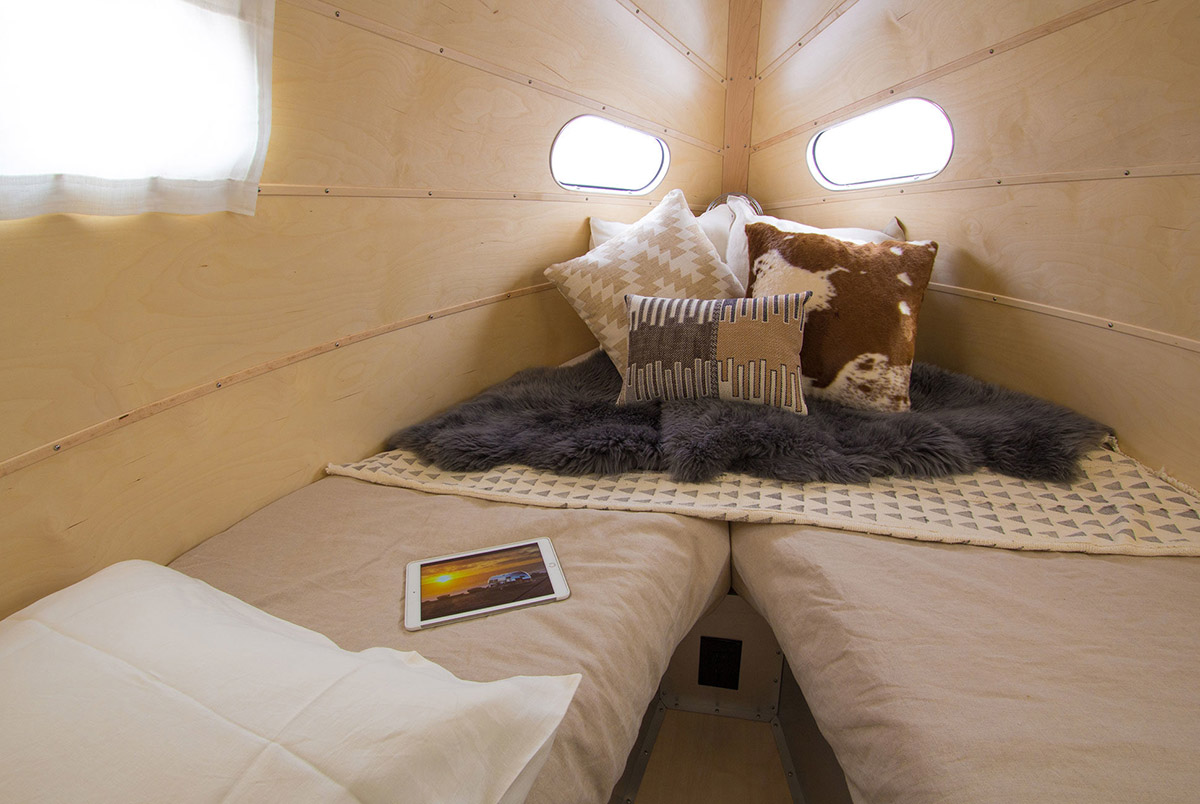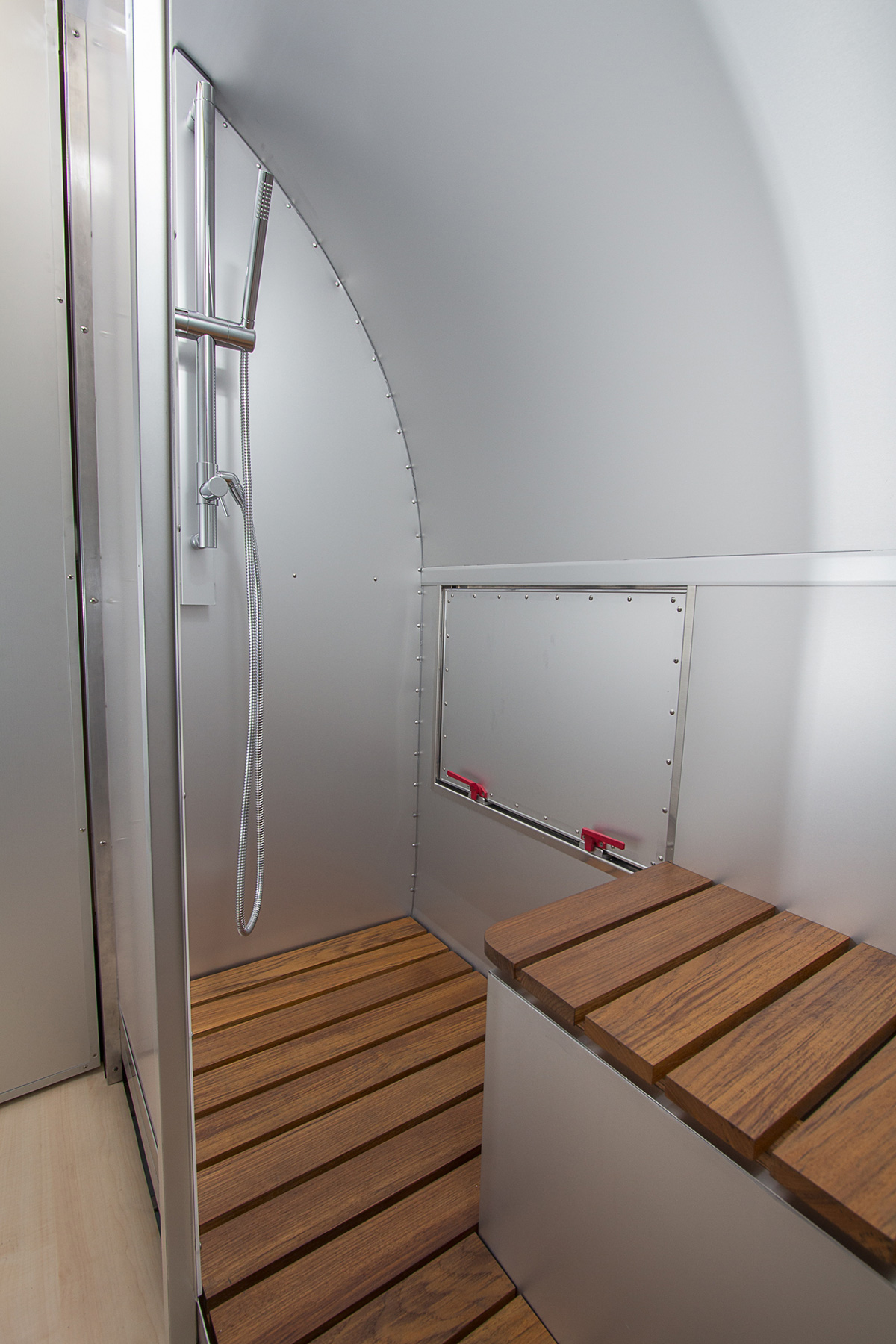 The base price for an Endless Highways trailer is $185,000 (financing starts at $942 per month). If you want to buy Endless Highways, please examine the properties of the structure here.
All images courtesy of Bowlus Road Chief
> via Bowlus Road Chief